Right now we're all eating almost every meal at home and many of us are having trouble getting stuck in a rut. I keep seeing posts from friends on facebook asking for lunch or dinner recipe ideas. The common theme is people want something easy and something kids will like. Of course everyone has different tastes and that's why I love this recipe. Add different ingredients into everyone's burrito for something everyone loves without becoming a short order cook!
These super easy burritos will take you 5 minutes to make, depending on the ingredients you have on hand! The great thing about burritos is you can make them ahead and save then heat them up when it's time to eat. I suggest making a bunch of this chicken (recipe below) to have on hand for burritos, tacos or whatever.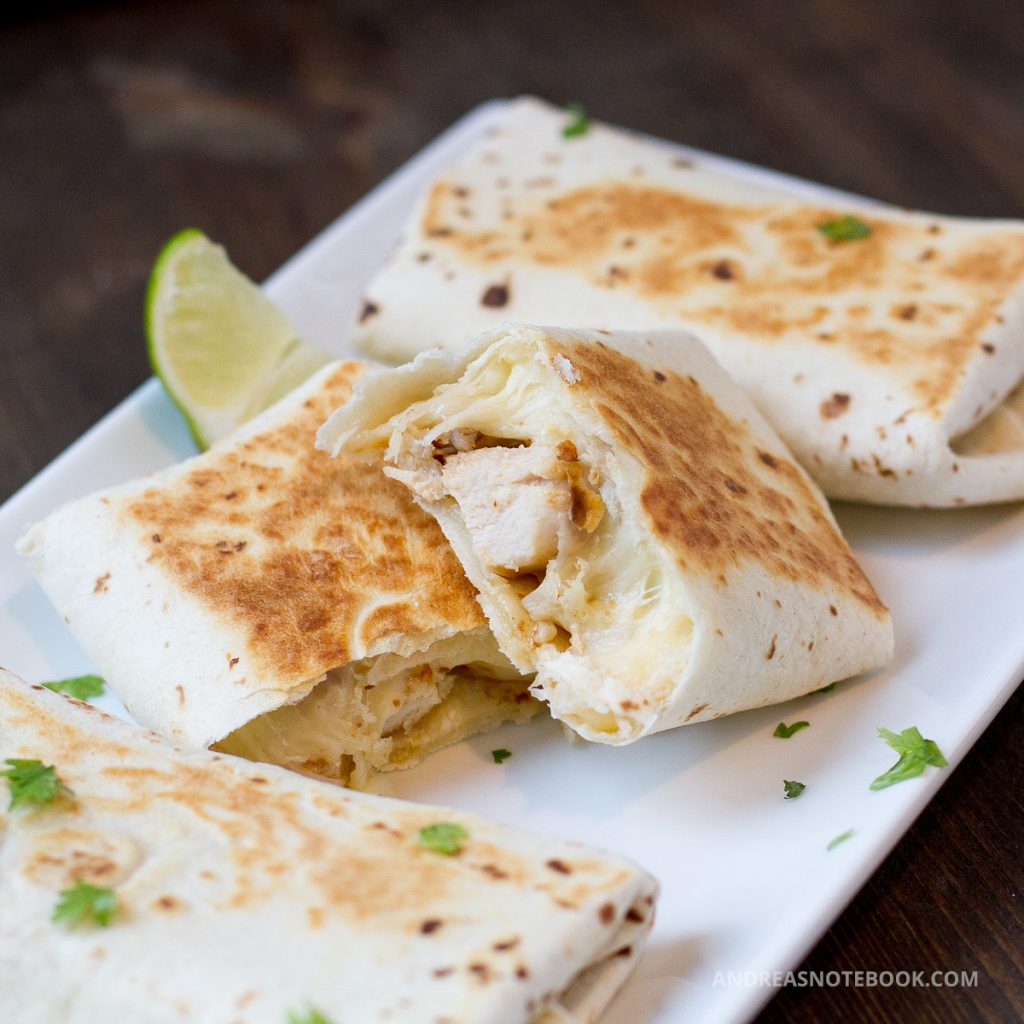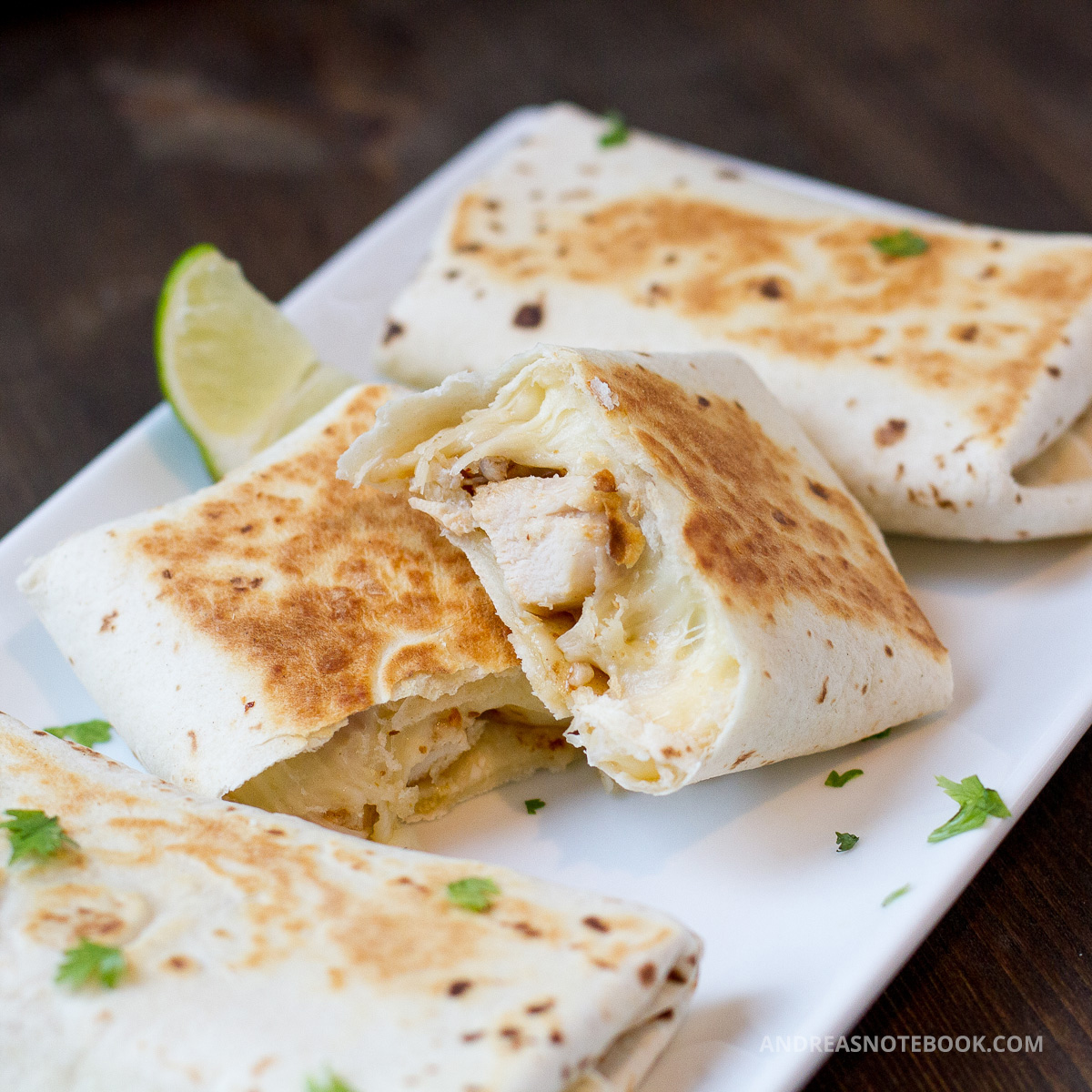 In these I only put cheese and chicken. Super simple for my super simple picky eater. We used leftover chicken cut into chunks. Here are some other good ideas for fillings you probably have on hand.
If you want guacamole or sour cream I usually wait until the burritos are cooked then dip them. I don't like heating up sour cream.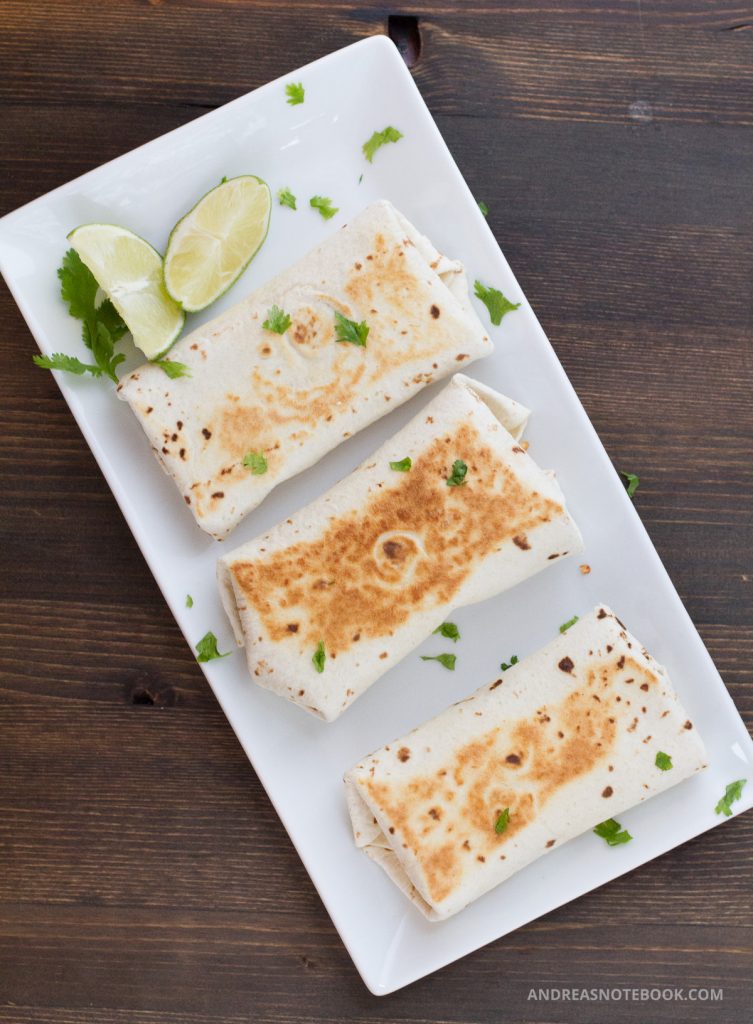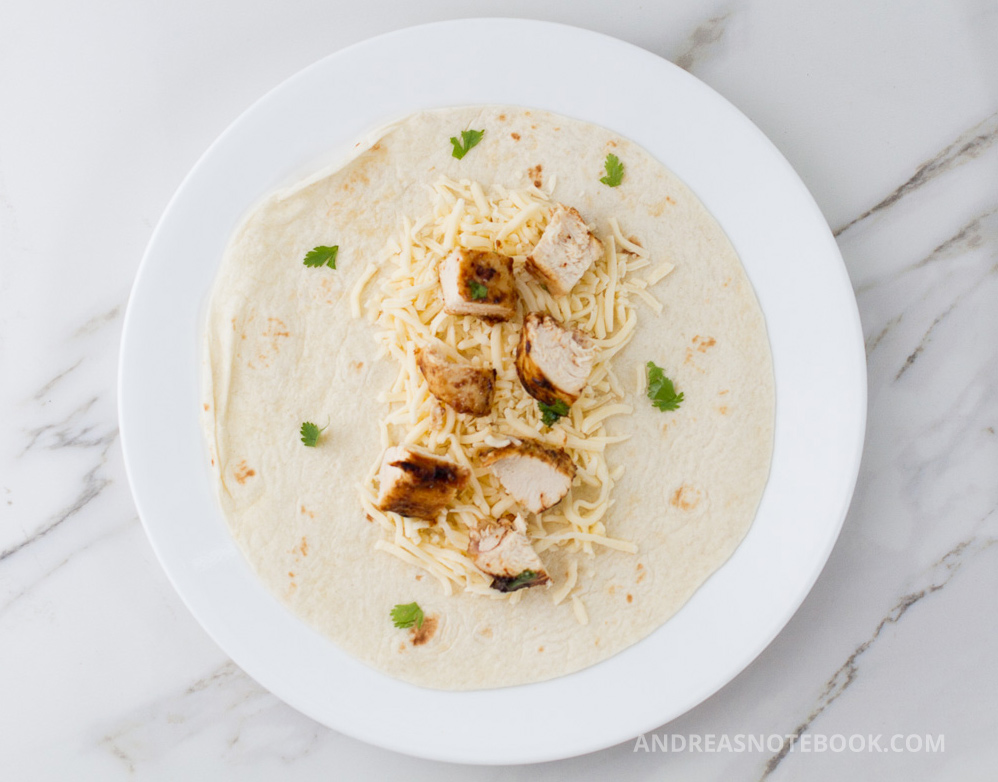 Load whatever ingredients you want onto your tortilla. If your tortillas are a little stale you might want to microwave (wrapped in a paper towel) for 10 seconds to make them pliable.
Put the cheese on the tortilla first. Then add your other ingredients. Any salsa or wet ingredients go on last.
Fold the top and bottom in towards the ingredients then roll the burrito so it looks like this: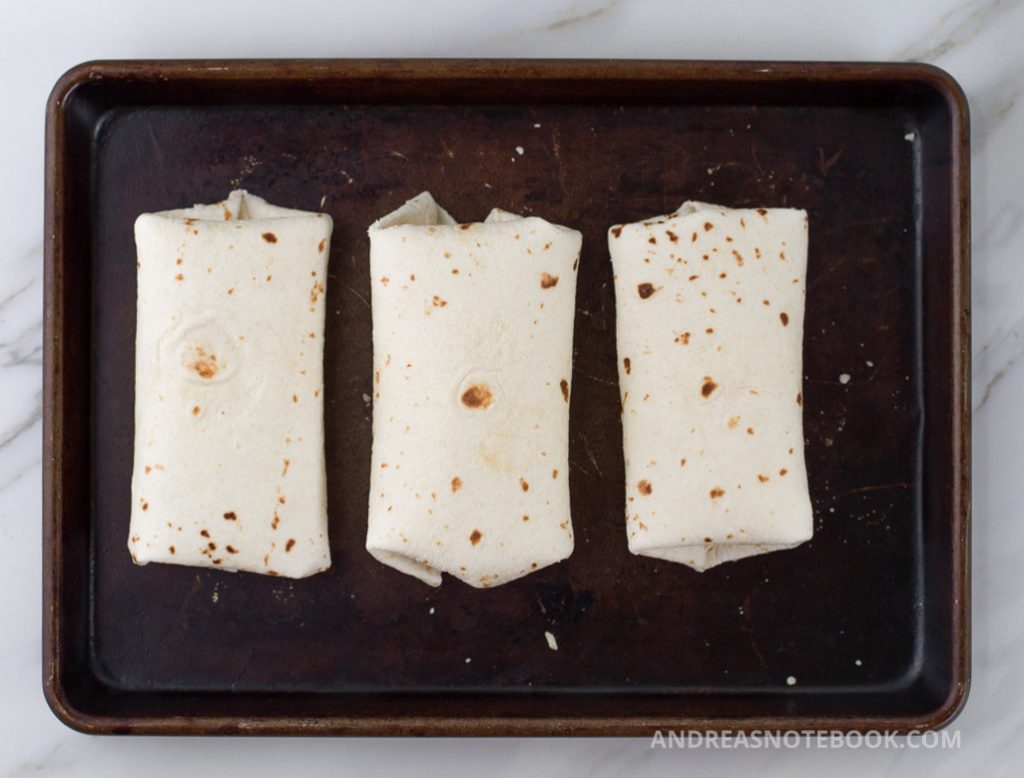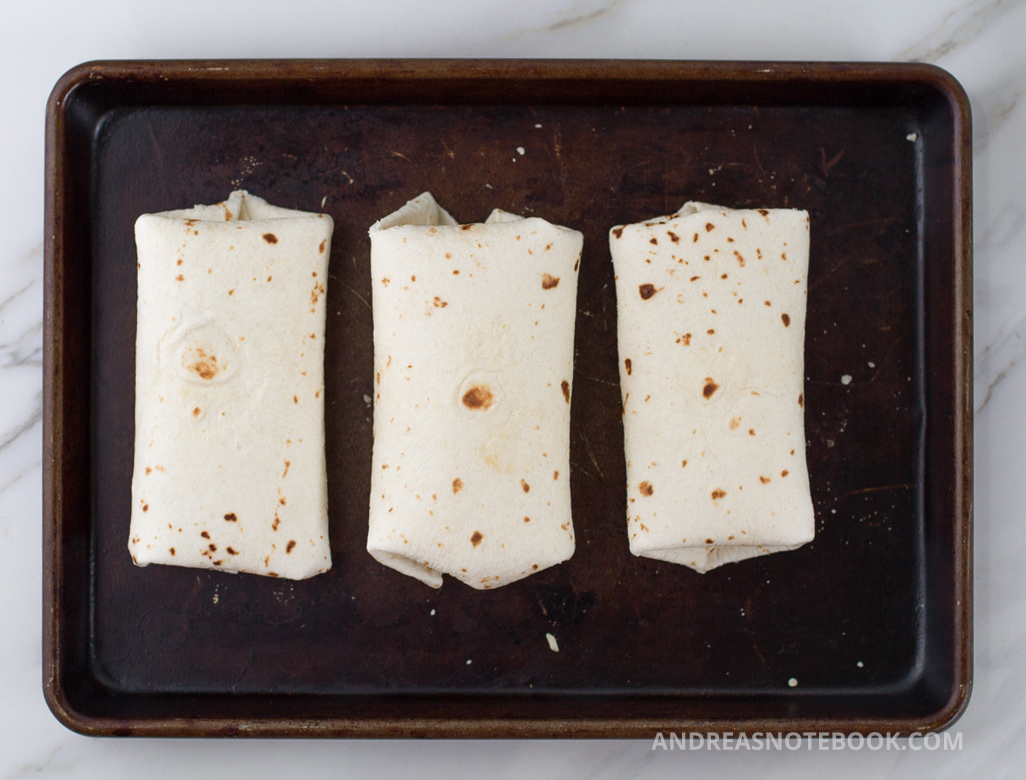 I usually add a little cheese between the end flap and the burrito before I cook them so that they are glued closed once the cheese melts. If you're not going to eat these now you can wrap them up and freeze or put in the refrigerator for later.
Spray a pan and turn the heat onto medium/high heat. Cook the burrito seam side down for 3-4 minutes or until it starts to brown. Carefully flip and brown the other side.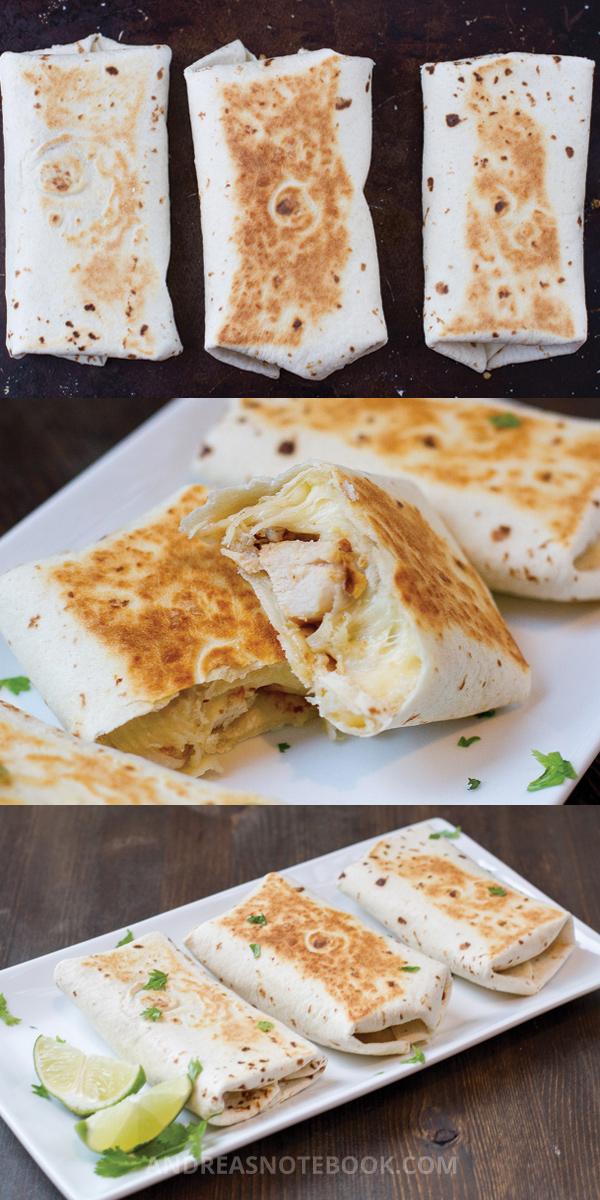 That's it! Super easy burrito recipe even younger kids can make. Want to make the delicious chicken?? That's easy too.
Easy Burrito Recipe
Serves 4 – Print recipe here
Ingredients:
4 large flour tortillas
1 lb boneless skinless chicken cut into bite sized pieces
½ yellow onion diced into small pieces
1 teaspoon chili powder
1 teaspoon cumin
shredded Mexican cheese
Optional Ingredients:
1 can black beans, rinsed
1 can corn
1 diced red pepper
2 cups cooked rice
Pico de Gallo
Salsa
Sour Cream
Guacamole
Instructions:
Heat large skillet to medium/high. Spray with cooking spray.
Toss chicken and onions with chili powder and cumin.
Cook chicken mixture until 165 degrees. Set aside.
Fill tortillas with burrito toppings of your choice.
Fold burrito as explained in post above.
Heat clean skillet on medium/high. Spray with cooking spray.
Cook flap side down for 3-4 minutes until brown.
Flip burrito carefully and brown on other side.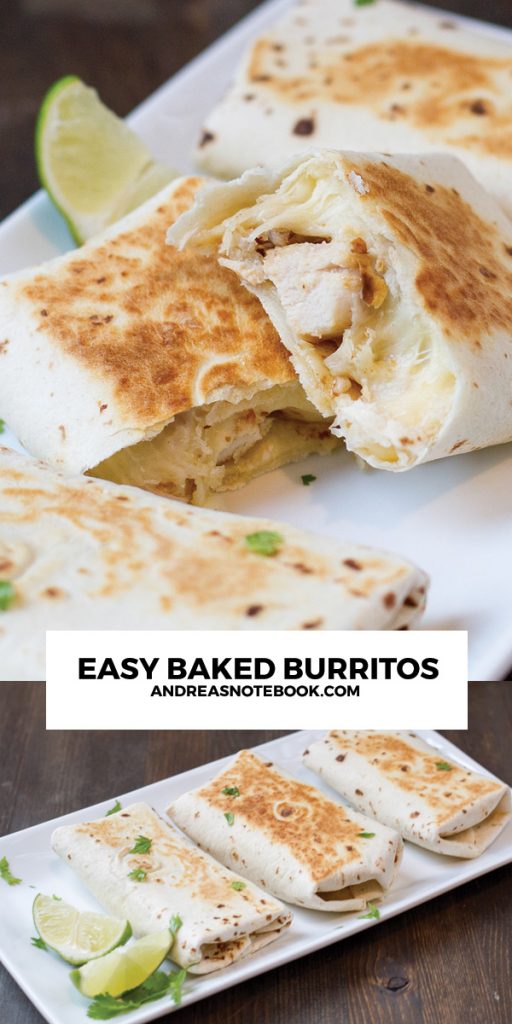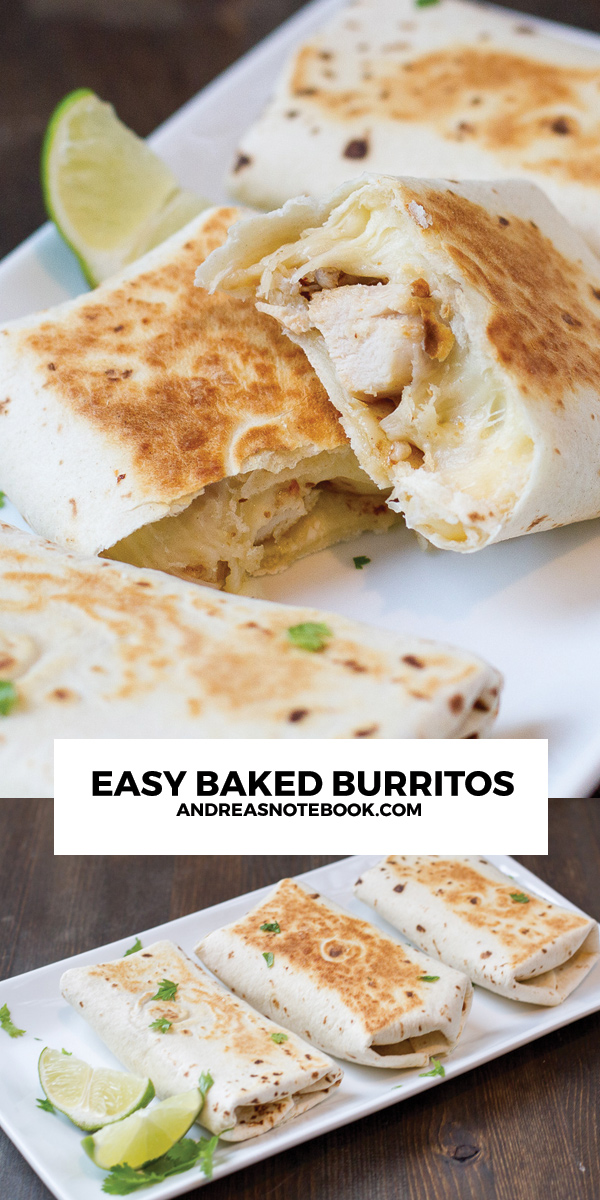 Delicious! The whole family will love these!
Other recipes you might enjoy: