I'm all about healthy eating right now and I'm pulling out my favorite healthy recipes that are full of flavor to keep me excited! This Pesto Chicken Wrap is super simple and such a quick and easy dish to make for lunch or dinner!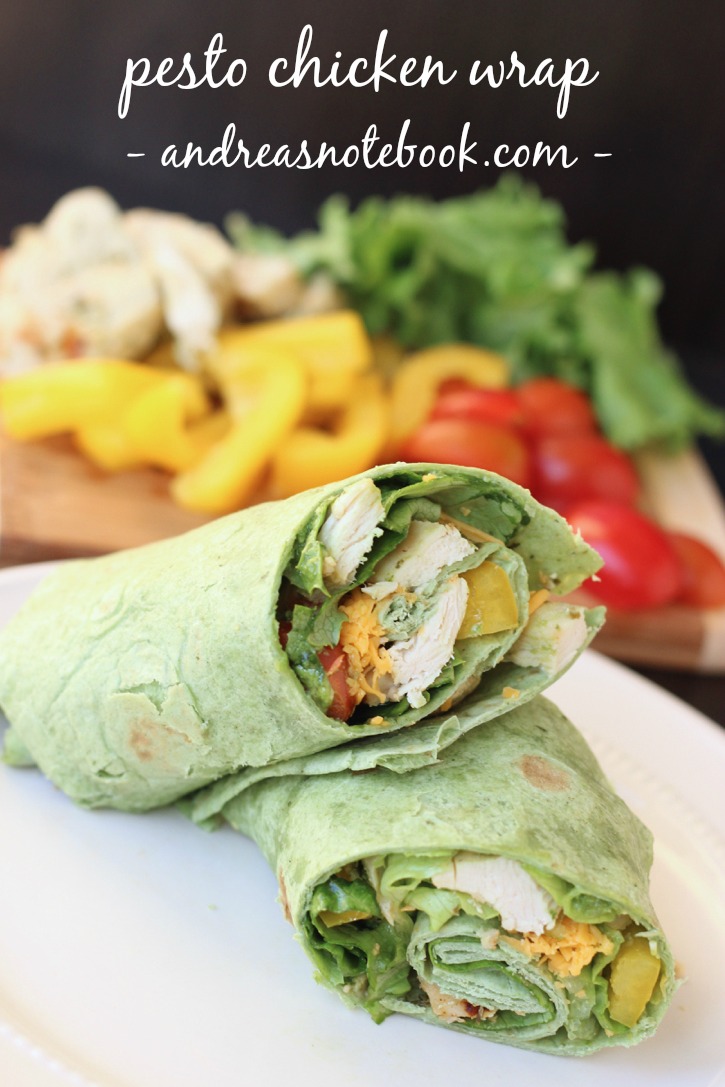 I love prepping some grilled chicken and shredding it early in the week. Then I can keep it in the refrigerator so that it is easy to pull out later in the week. Preparation definitely makes healthy eating doable!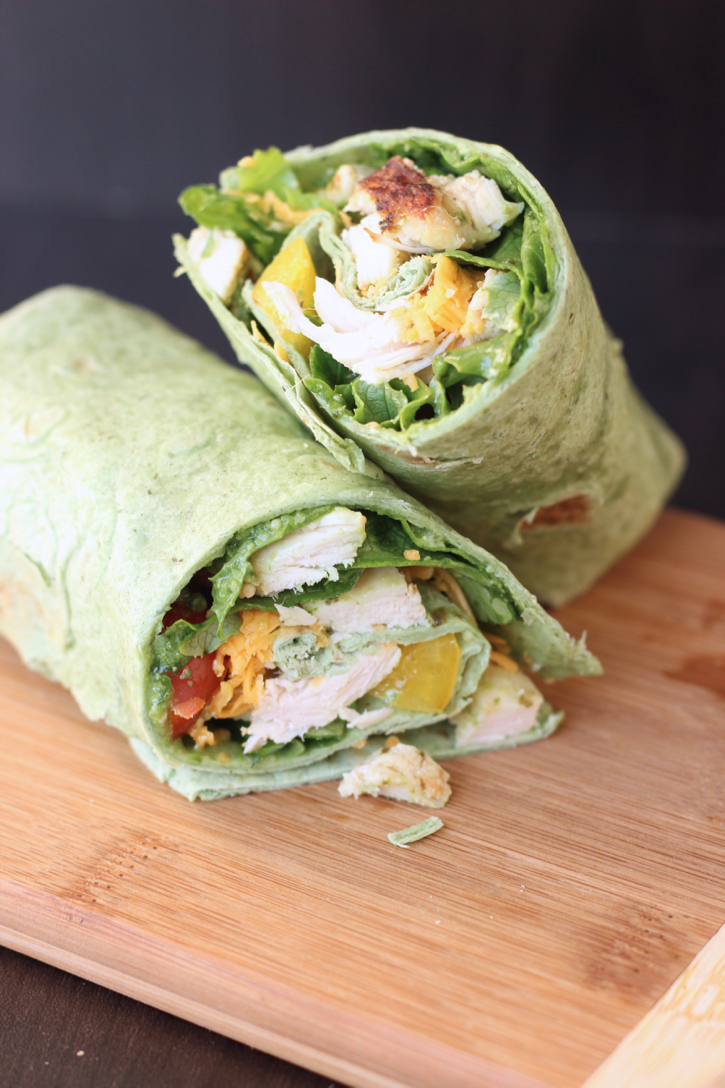 Also, I try to keep some fruits and veggies on hand to make this Pesto Chicken Wrap super easy to throw together.
I normally make this wrap with a wheat tortilla! They are low carb and have some dietary fiber and protein which makes them a really great choice. I'll occasionally make this with a spinach wrap because its still a great choice and its super pretty! I love pretty food!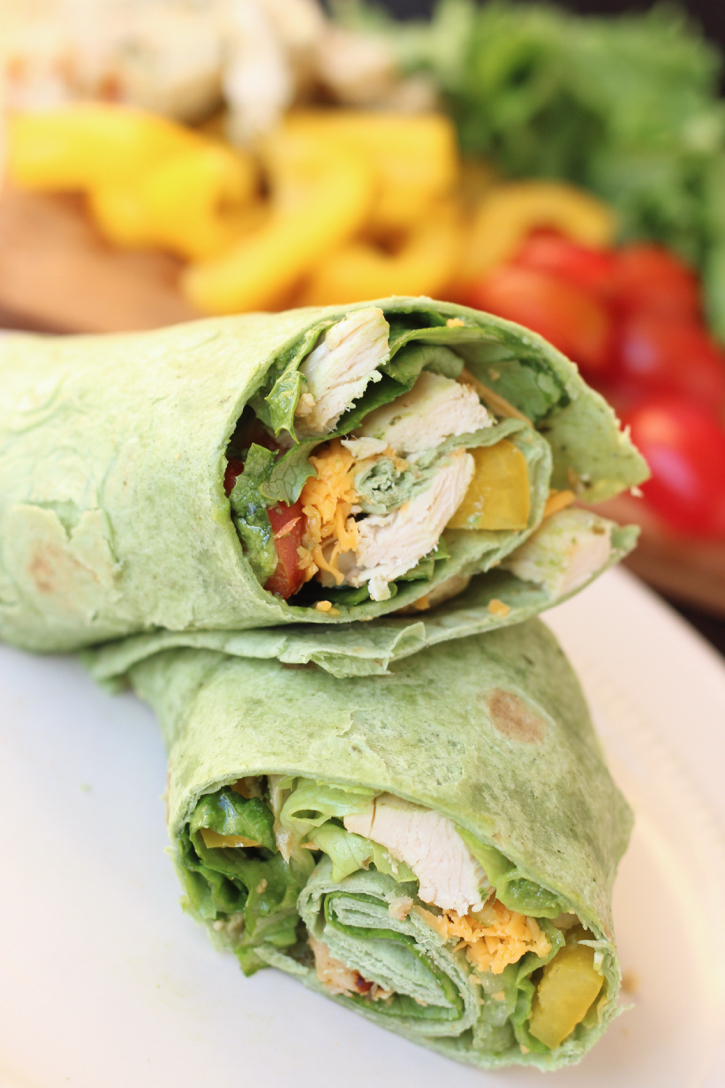 This wrap is full of protein that will keep you going all afternoon! If you're stuck in a lunch time rut this will get you excited and happy to eat lunch again... trust me, you need a little pesto in your life!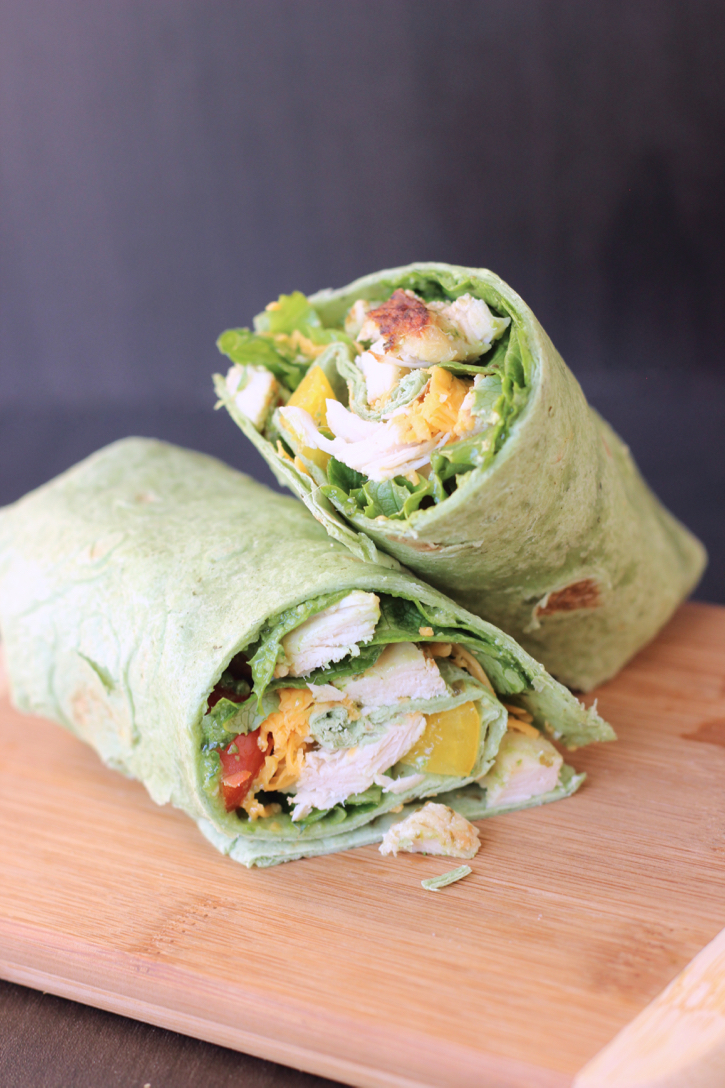 If you've got a little extra grilled pesto chicken you can throw it into this super easy Pesto Chicken Pasta... my kids eat this stuff up like crazy and it is super addictive. But let's get back to the wrap!
Ingredients
Wheat or spinach tortilla
Grilled chicken breast or tenders shredded
1 teaspoon garlic
2 Tablespoons pesto
Dash of salt
Lettuce
Yellow bell pepper
Cherry tomatoes
Cheddar cheese
Directions
Grill chicken breast with garlic, pesto and a dash of salt. Let cool or place in the refrigerator to make your wrap later!
Set out your tortilla and spread a little pesto down the middle. Make a bed of lettuce and place shredded chicken, yellow bell pepper, cherry tomatoes and cheddar cheese on top!
Roll it up and enjoy!