Easy dessert dips are perfect for any occasion. You can serve them for special occasions like birthdays, family gatherings, or workplace parties. They also work great for holidays! These easy dessert dip recipes do not disappoint.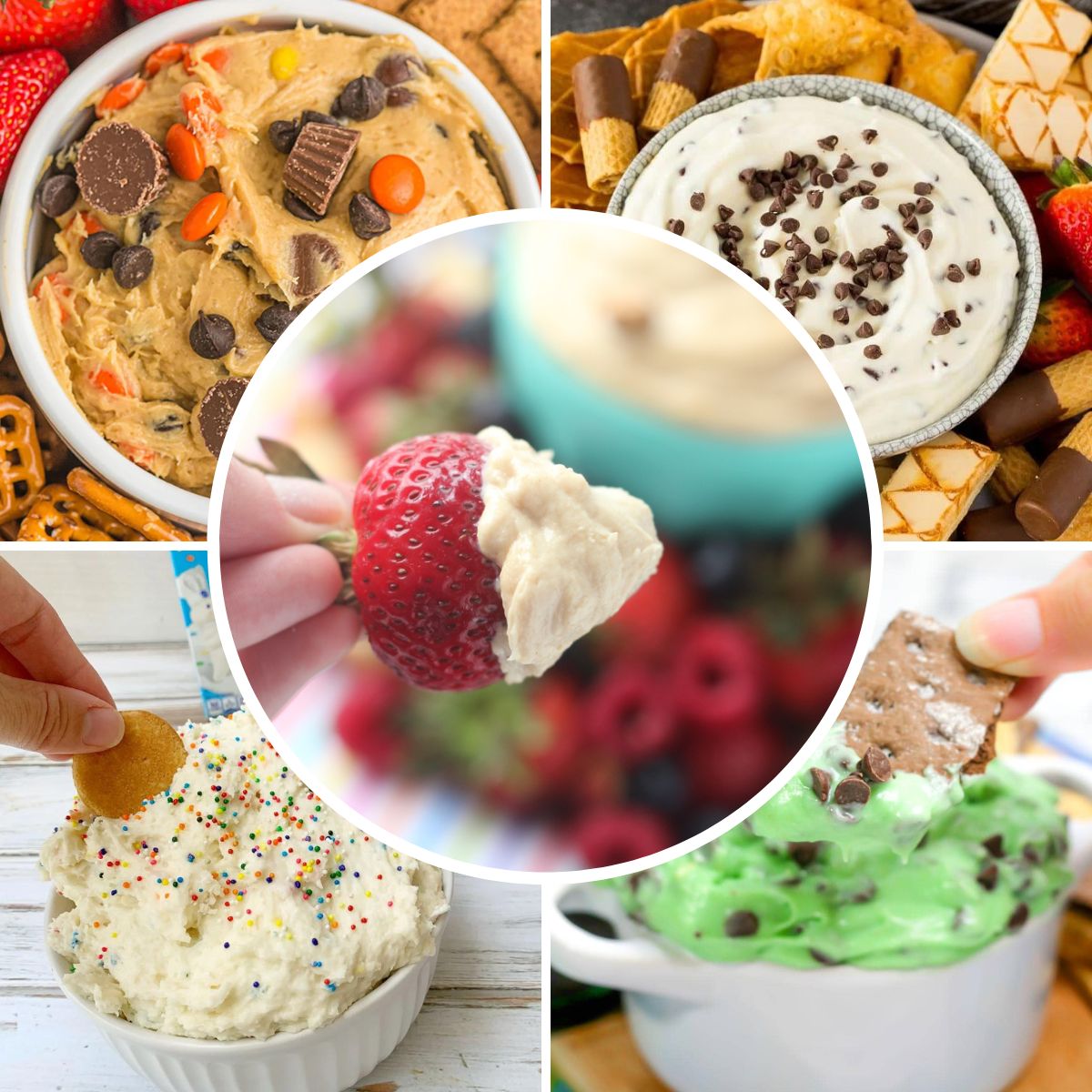 What To Dip In Dessert Dip
Dessert dips are great for sharing with friends. Try dipping one of these foods in your dessert dip.
graham crackers
pretzels
chips
strawberries
marshmallows
apple slices
fresh fruit
animal crackers
teddy grahams
sugar cookies
No matter what occasion you are celebrating, these easy-to-make dessert dips will be a hit. We've gathered some of the best dips for every occasion and season. Be sure to double these recipes because they won't last long!
Tools Required
For the majority of these dips you will need:
large mixing bowl
electric mixer
Cake Batter Dip Recipes
These cake batter dips are quick and easy to whip up with boxed cake mix. You can make so many different flavors! They make great bases for sweet dips.
Funfetti Cake Mix Dip. Amazingly sweet, this Funfetti cake mix dip will be the perfect addition to your family celebrations. Tastes like funfetti cake in a bowl!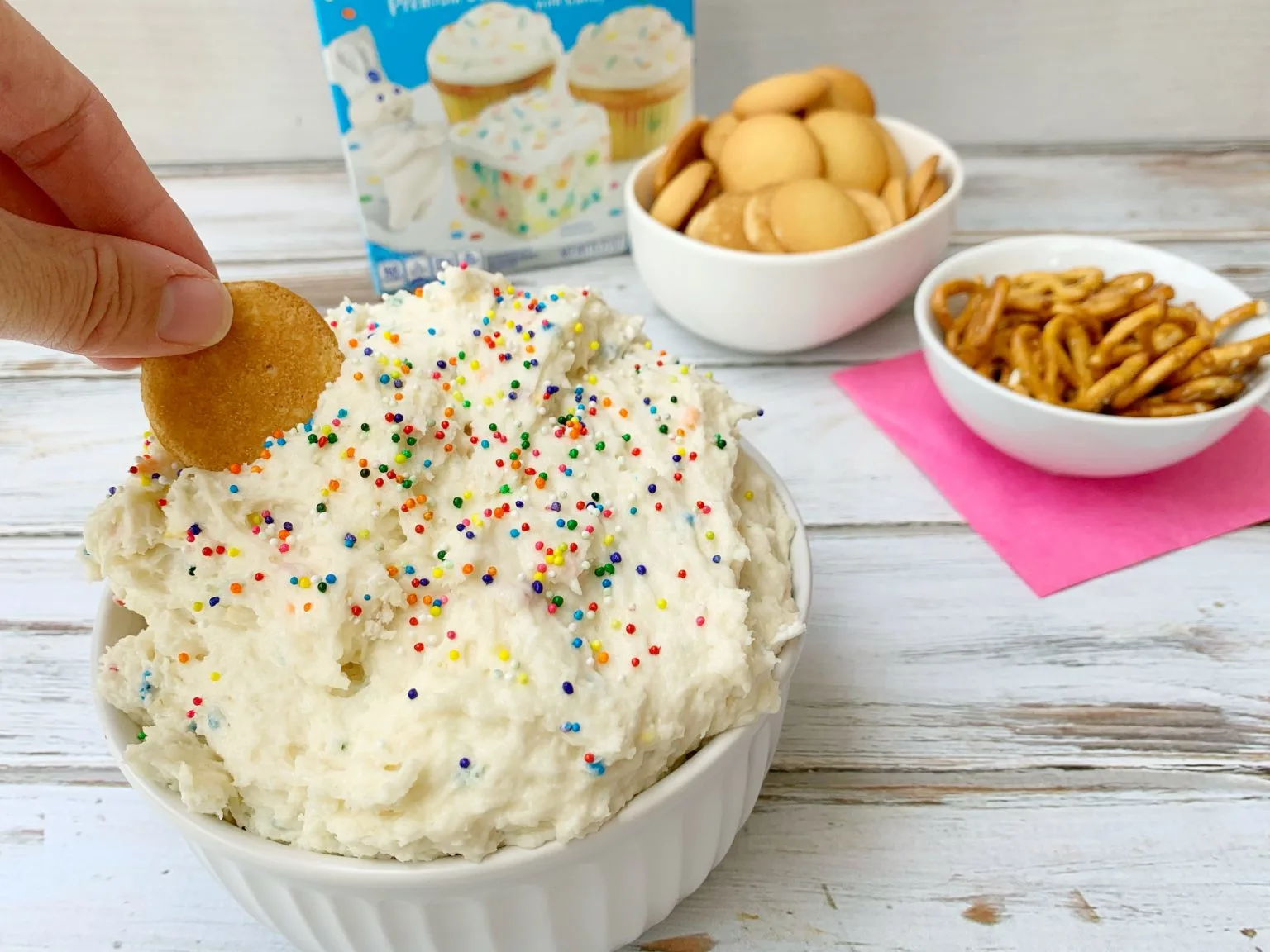 Strawberry Dunkaroo Dip. Easy to make and so delicious, both kids and adults who love the flavor of strawberries will love this dessert dip.
Carrot Cake Cream Cheese Dip. Enjoy during the spring or fall. Carrot cake cream cheese dip is an easy treat that can be customized for any occasion. Use a box of carrot cake mix, cool whip (whipped topping) and cream cheese. That's it!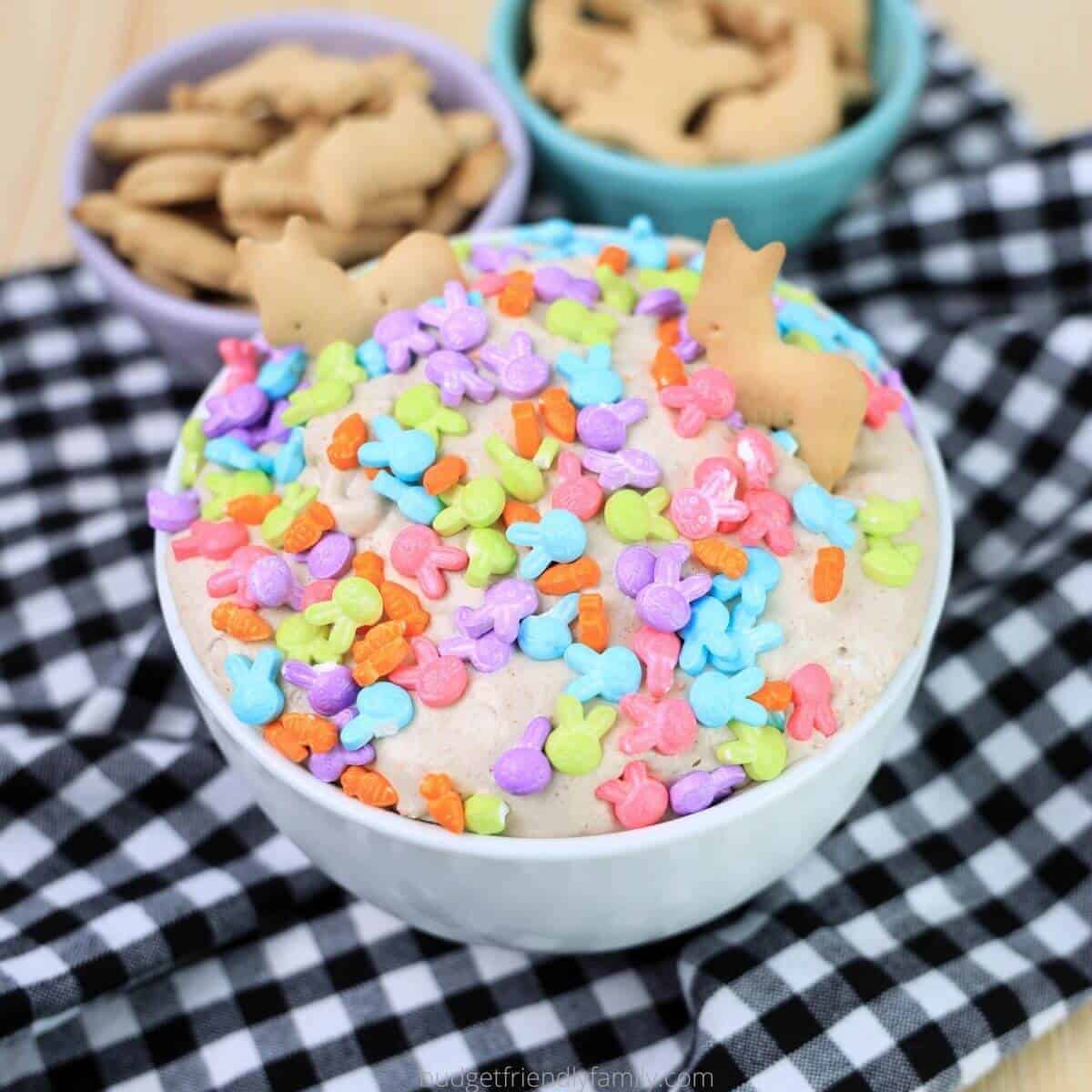 Caramel Butter Pecan Cake Mix Dip. Turn that tasty caramel butter pecan cake dessert into a fun and easy dessert dip with this delicious recipe.
Edible Brownie Batter Dip. Love chocolate brownies? If so, you are going to love this edible brownie batter dip. Made with brownie mix, cool whip, cream cheese, milk and sprinkles.
Cheese Dips
Make a sweet dip with cream cheese or another type of cheese. With a little sugar these cheese dips have a light texture like a cheesecake.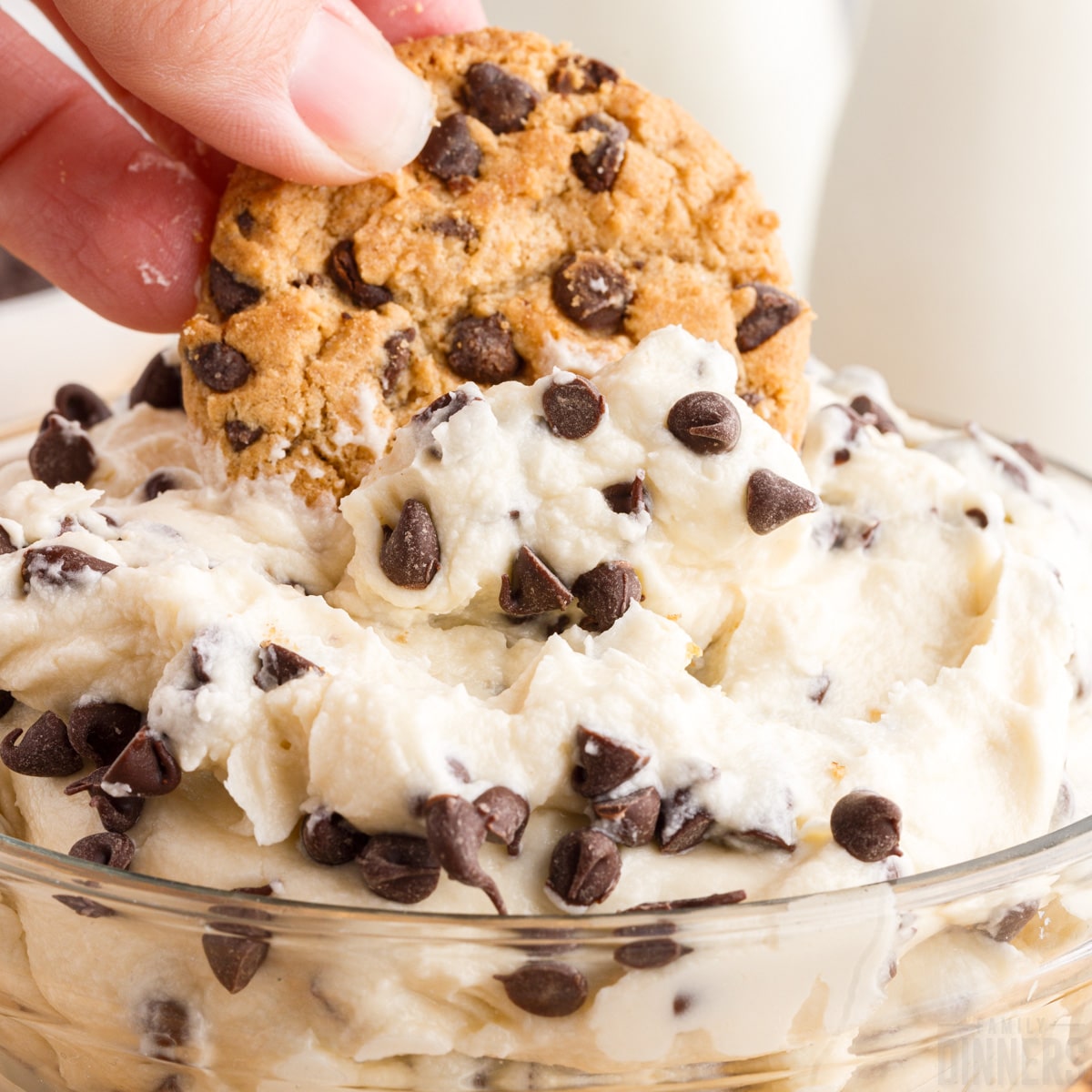 Chocolate Chip Cookie Dough Dip. This creamy dip is made with cream cheese and cookie dough ingredients (no eggs!). It is perfect for dipping cookies, graham crackers, waffles, animal crackers or pretzels. Makes a great Super Bowl dip!
Peanut Butter Cheesecake Dip. Make a tasty peanut butter dip for fresh fruit and cookies. A fun way to add more protein to your day. Dipe a strawberry or just dip a spoon!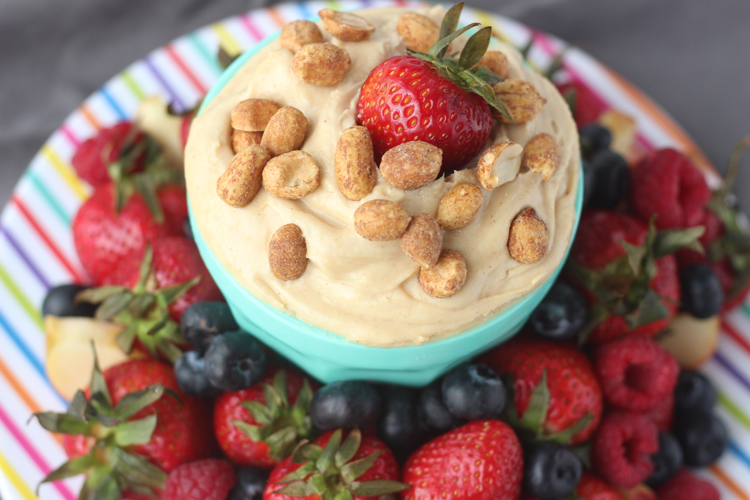 Pumpkin Spice Oreo Cream Cheese Dip. Oreos, cream cheese, and pumpkin pie spice come together to create a fun and delicious dessert dip for fall.
Christmas Cookie Dough Dip. Perfect for the holidays, this Christmas cookie dough dip is an easy dessert dip that's perfect when paired with cookies. With a yogurt base it is a little healthier than some others.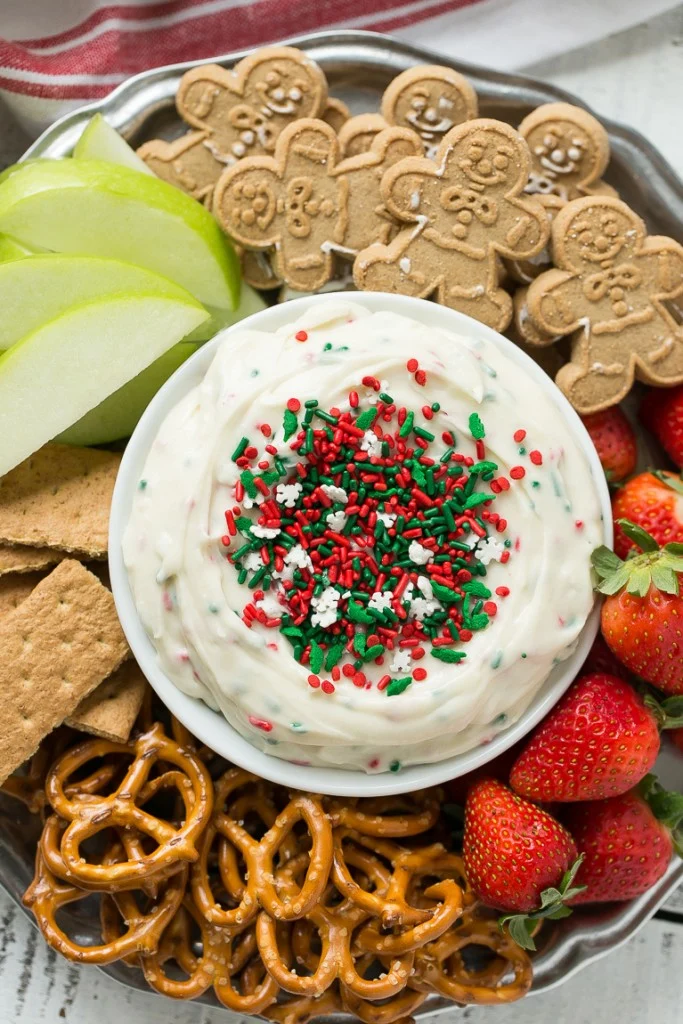 Cannoli Dip. A blend of ricotta cheese, mascarpone cheese, sugar, and chocolate. Topped with mini chocolate chips it's like a creamy chocolate chip cookie dough dip. Cannoli dip is best served with waffle cone, graham crackers or cookies.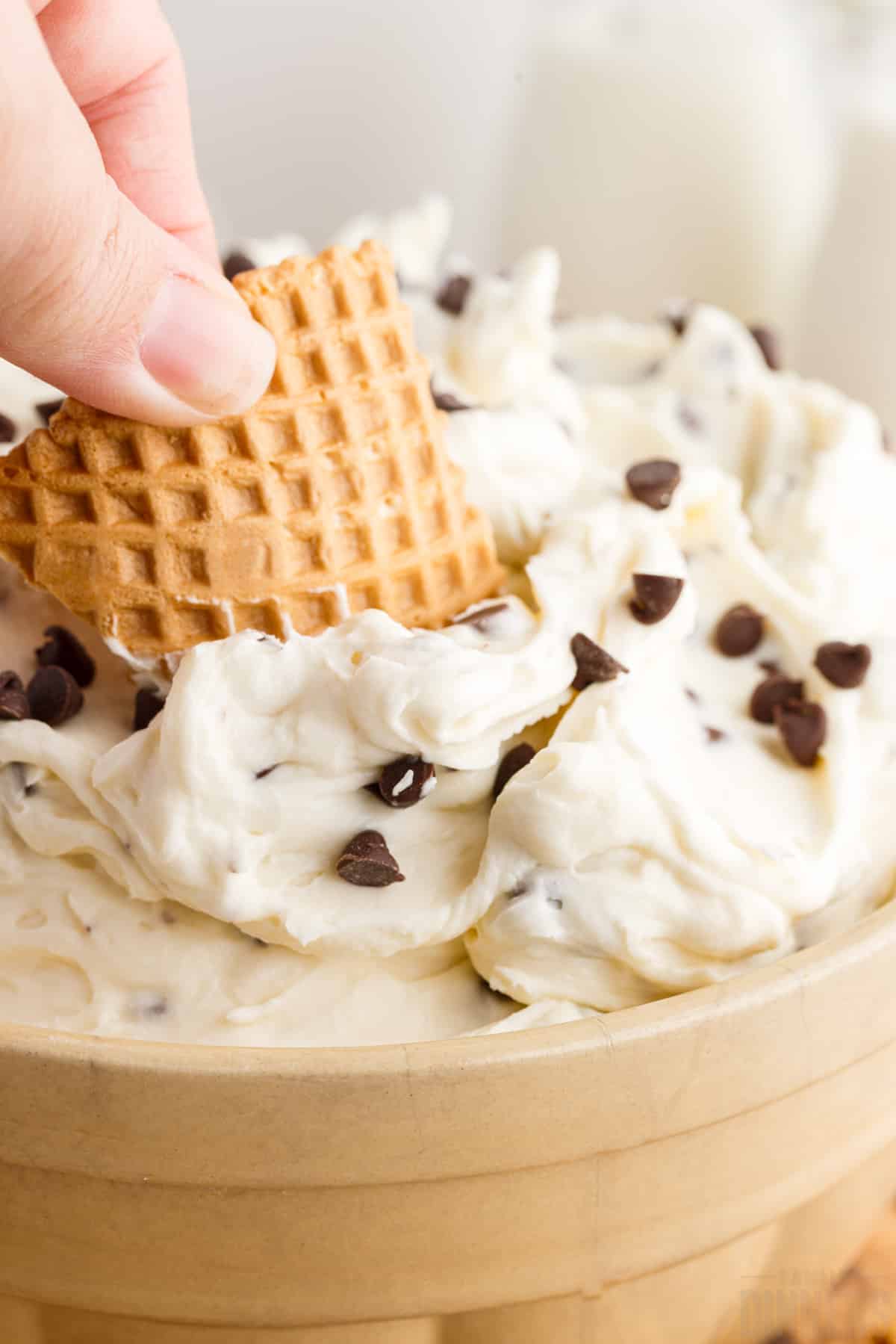 Caramel Apple Cheesecake Dip. Just two ingredients are needed to make this caramel apple dip. A delicious dip for after school or as an appetizer. It's sure to be a hit at any gathering!
Banana Pudding Dip. Serve this snack with vanilla wafers, fruit, or graham crackers and you have the perfect dip that guests will love digging into.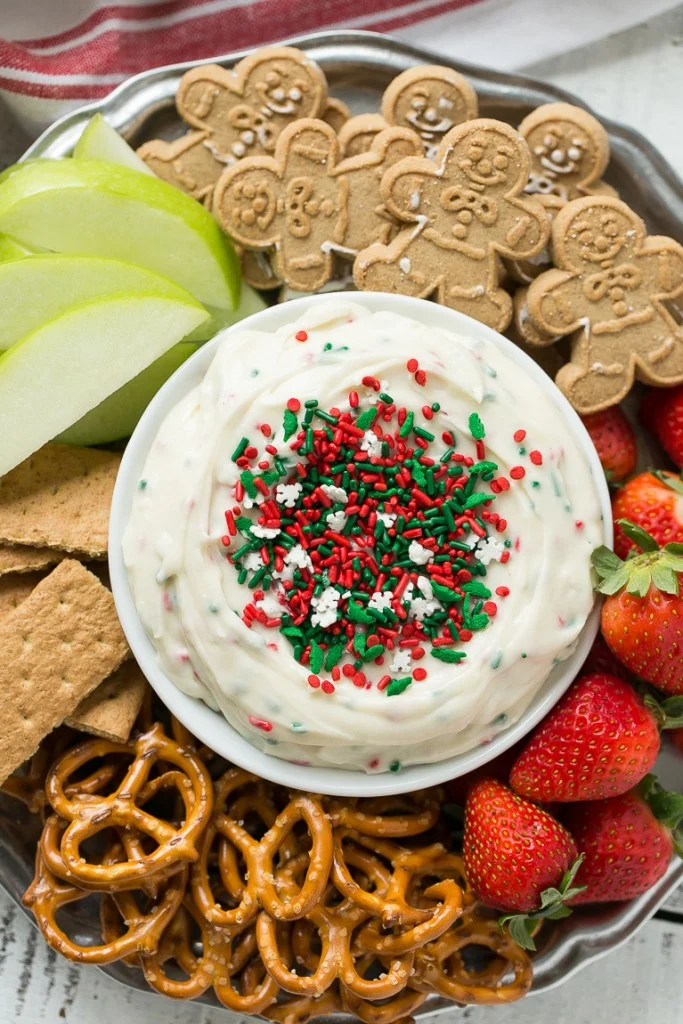 Mint Chocolate Chip Cheesecake Dip. If you love mint and chocolate together, you are going to love this easy recipe to make mint chocolate chip cheesecake dip!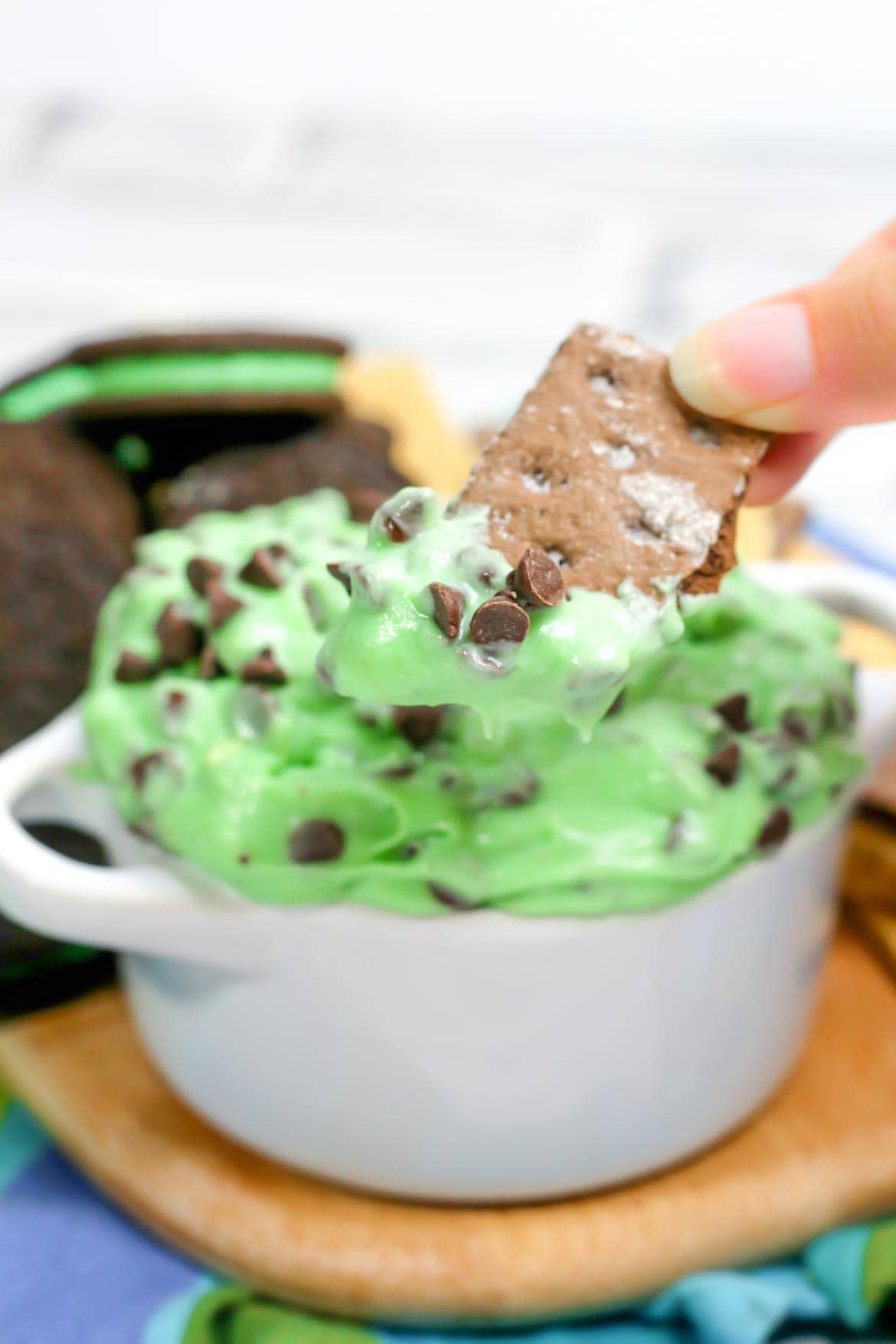 Peanut Butter Cup Cookie Dough Dip. Creamy and fluffy, this peanut butter cookie dough dip is a sweet dessert dip the whole family will love. It's hard to pass up a cookie dough dip recipe! Especially a peanut butter cookie dough dip!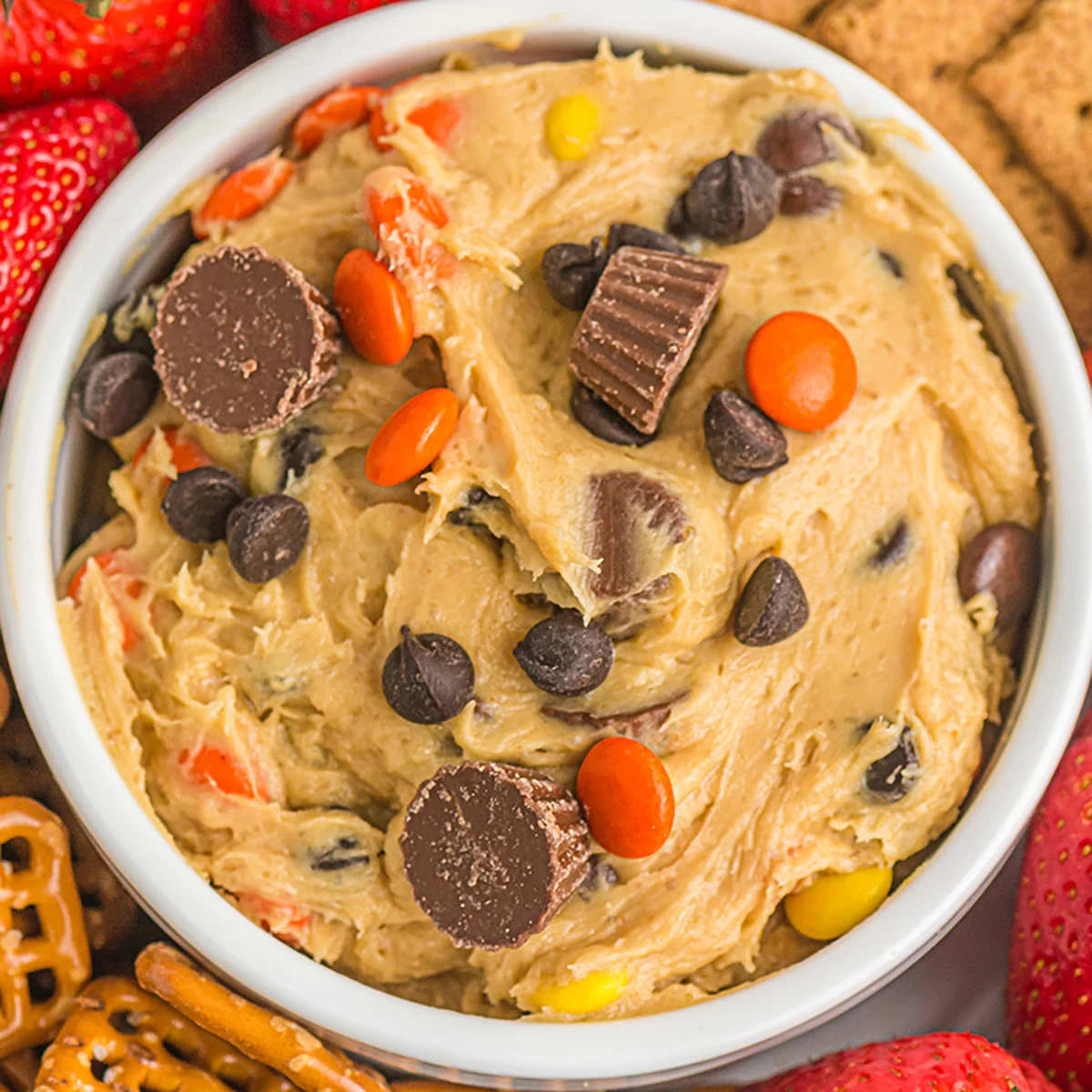 Buckeye Dip. This creamy peanut butter and chocolate dip is to die for.
More Dessert Dips
More easy dessert recipes. These no bake dessert recipes come in endless flavor combinations. If you're looking for a sweet treat don't forget the dip!
Coconut Whipped Cream. Not only can you make this healthy coconut whipped cream to use as a dessert topping, but you can also enjoy it as a dessert dip for fruits.
S'mores Dip. Enjoy the flavor of s'mores without leaving the house! This s'more dip pairs perfectly with graham crackers.
Buttercream Dip. Serve up some of your favorite cookies with this easy-to-make delicious, sweet buttercream dip. Forego frosting your cookies and just let everyone dip them in this buttercream dip.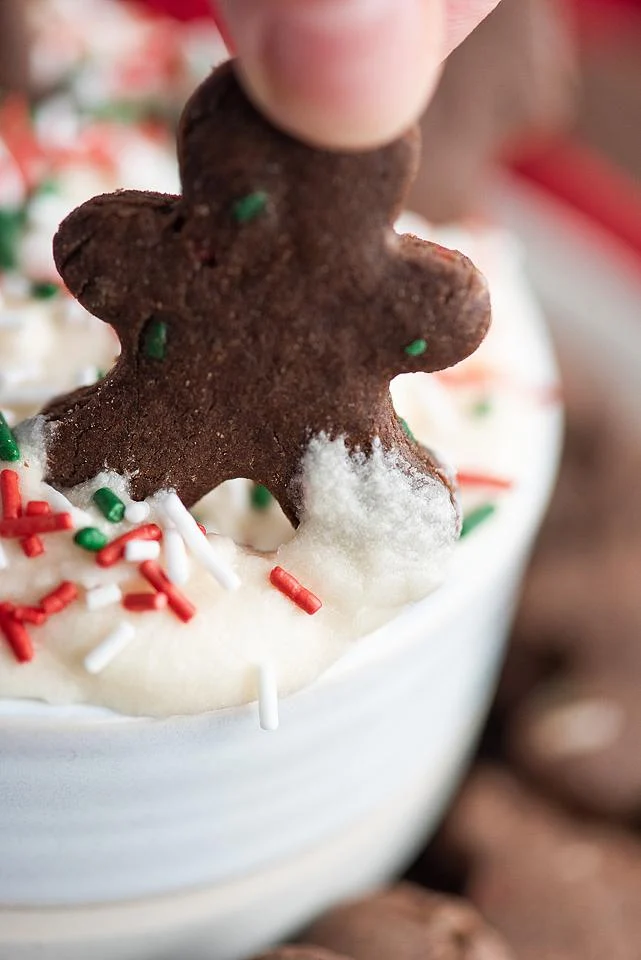 Chocolate Cookie Butter Dip. A tasty take on Trader Joe's classic chocolate cookie butter fondue, this dip is one that you can make and enjoy at home.
Lemon Cookie Dough Dip. A light and fluffy dessert dip, this lemon cookie dough dip is perfect for spring or summer celebrations and gatherings.
How To Store Dessert Dip
Store your easy dessert dip recipes in an airtight container in the refrigerator. Follow individual recipe instructions for how long the dip lasts in the fridge. Most dips should last at least 1-3 days in the fridge.
More Recipes You'll Love