Easy no bake dessert recipes are great summer dessert recipes. No need to heat up the house to make a dessert. A no bake dessert recipe usually requires no cooking other than, perhaps, the microwave.
Easy no-bake desserts range from 5 minute recipes to simple recipes that have more layers and steps. Enjoy and easy dessert recipe tonight!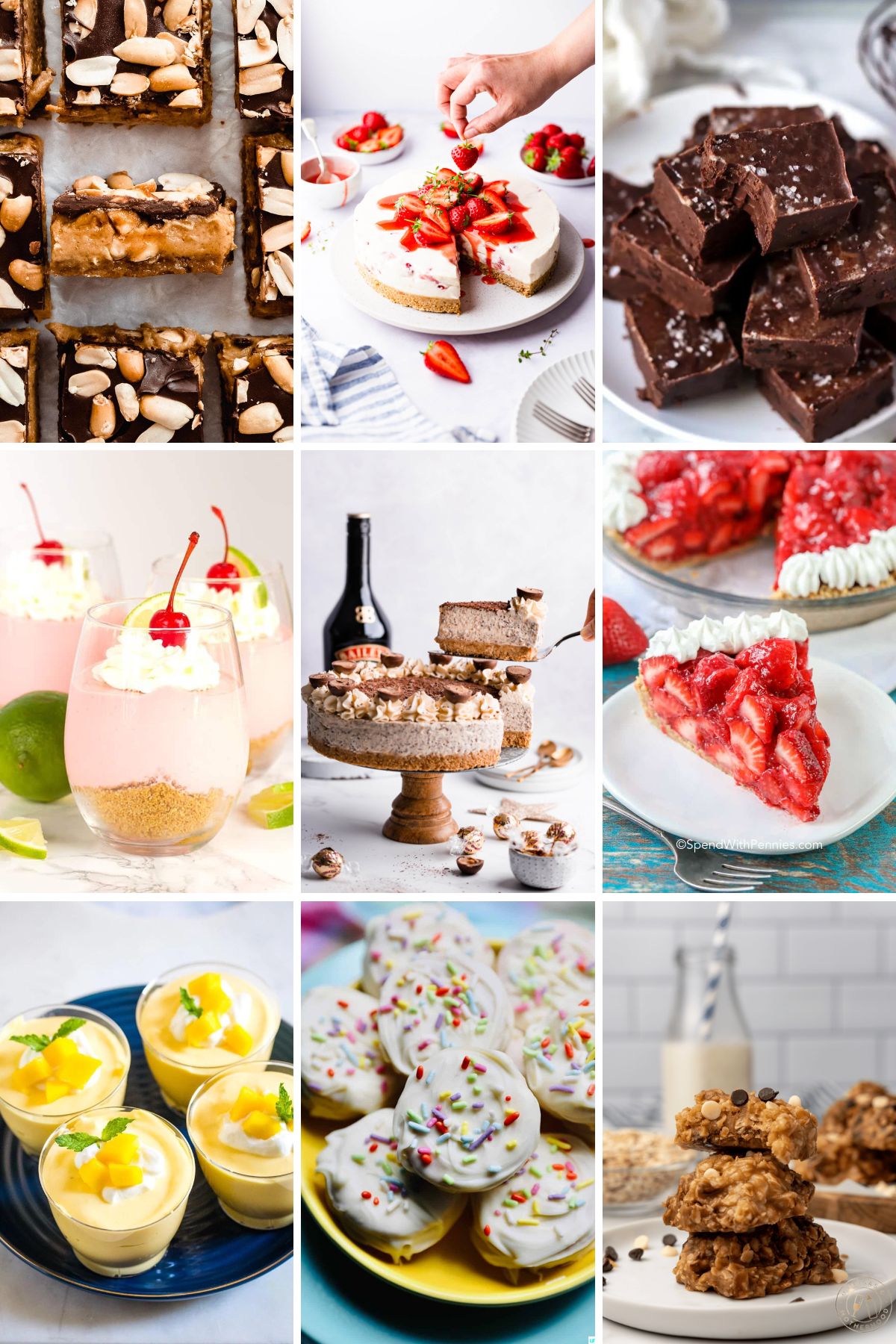 No Bake Cheesecakes
Easy No Bake Blueberry Cheesecake: This Easy No Bake Blueberry Cheesecake is the most perfect summer dessert! Make it ahead of time for parties, barbecues or dinner! It's fresh and lovely (and the recipe DOESN'T call for gelatin!). Everyone loves it!
No Bake Nutella Cheesecake With Oreo Crust: This dessert recipe for a no-bake Nutella cheesecake with an Oreo crust will make your mouth water! Satisfy your sweet tooth with this delicious no-bake Nutella cheesecake with an Oreo crust that is made from scratch!
Strawberry White Chocolate Cheesecake: Easy no-bake recipe for super-creamy, fresh strawberry white chocolate cheesecake topped with sweet strawberry sauce.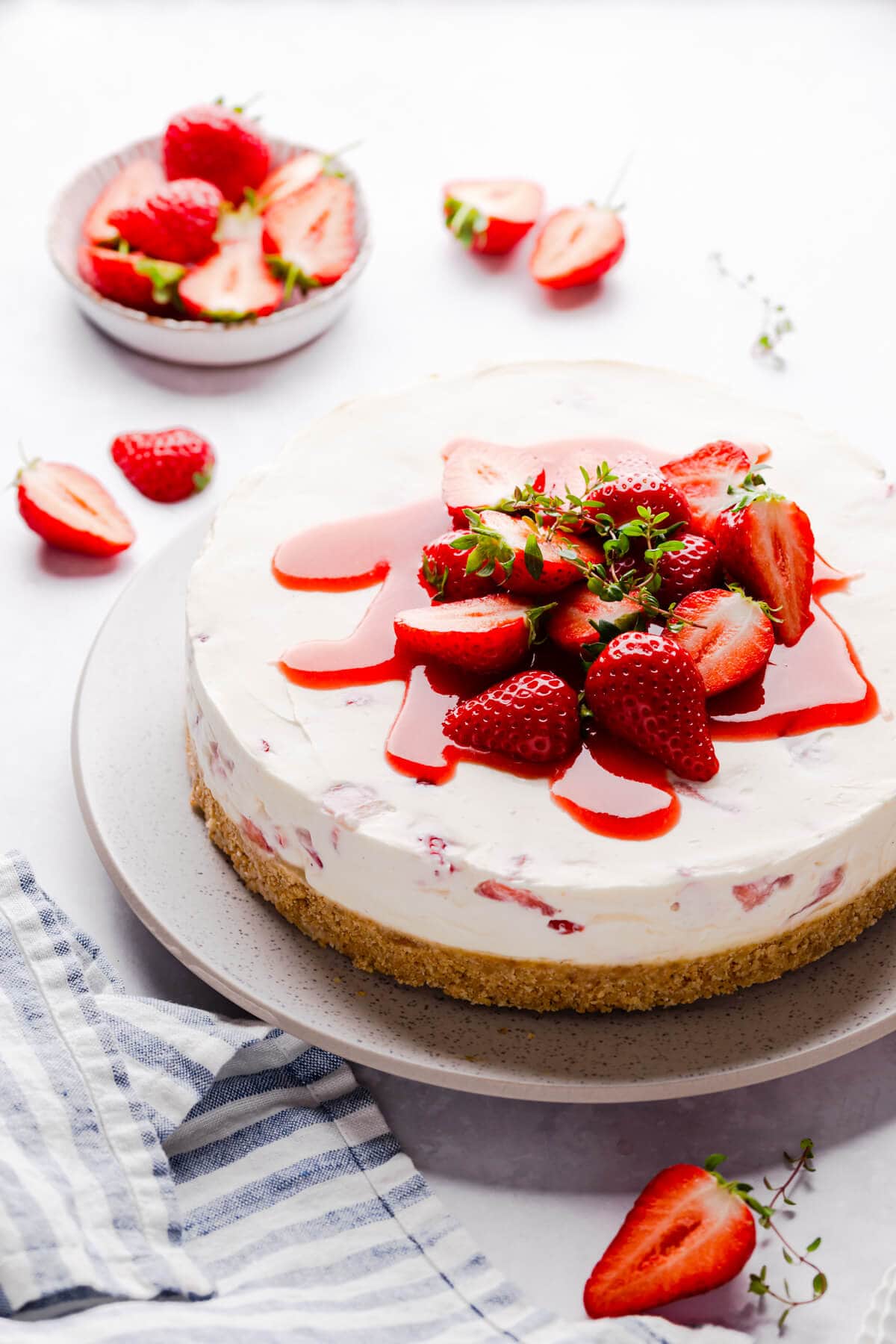 If you love a dessert recipe that's easy and takes just a little bit of baking, try these Banana Boat S'mores or the Apple Pull Apart Bread.
Speculaas Cheesecake: No-bake speculaas cheesecake is made with a buttery speculaas cookie crust and a fluffy cream cheese filling. This cheesecake recipe can be made the day before in only 20 minutes! This traditional cookie from the Netherlands helps make the speculaas crust. Combine heavy cream, cream cheese, gelatin and sugar to make the no bake cheesecake.
Orange Creamsicle Cheesecake: This no bake orange creamsicle cheesecake starts with buttery graham cracker crust that's topped with citrusy sweet and light cream cheese filling. It tastes just like a Creamsicle!! The main ingredients are cream cheese, mandarin oranges and whipped cream.
No Bake Cherry Cheesecake: This no-bake cherry cheesecake is a rich and decadent treat that's sure to be a crowd-pleaser. The main ingredients are buter, cream cheese, Cool Whip and powdered sugar. Contains canned cherry pie filling and a homemade graham cracker crust.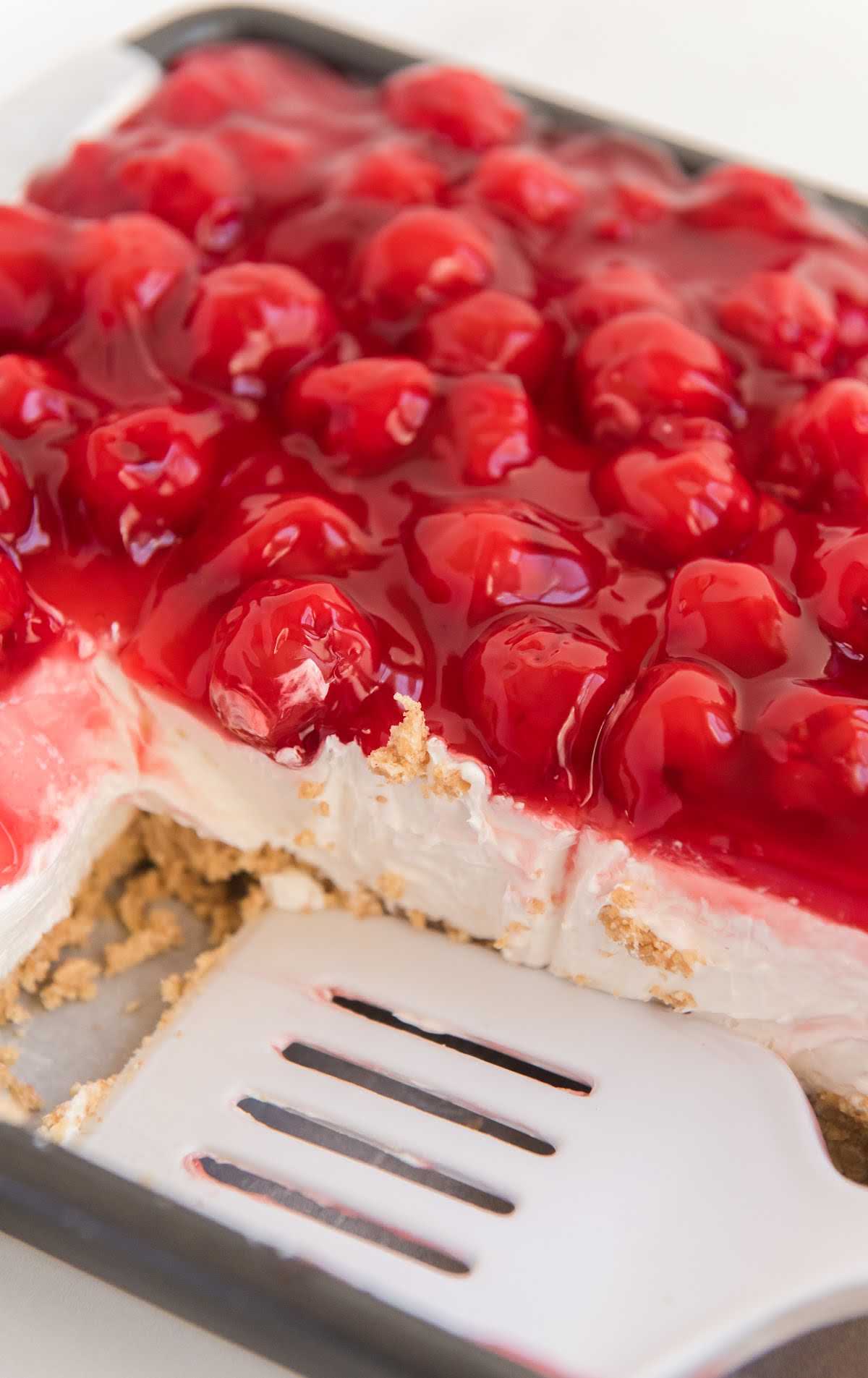 Salted Caramel Cheesecake: A decadent, downright delicious dessert, this no bake salted caramel cheesecake is a pure delight! The combination of the sweet and salty caramel with the creamy cheesecake filling is just divine.
Single Serve Cherry Cheesecake: Need to whip up some no-bake cheesecake? Check out this recipe for no-bake single serve cheesecake with cherry topping. A great recipe to whip up when you will be having guests.
No Bake Baileys Cheesecake: Creamy, decadent and utterly delicious no-bake cheesecake infused with Baileys Irish cream for an extra special adult treat! The crust is made from digestive style biscuits and the cheesecake filling is made from cream cheese, sugar, heavy cream, Baileys Irish cream and chocolate. It's all topped with whipped cream and chocolate.
No Bake Pies
No Bake Vanilla Pudding Pie: A no-bake vanilla pudding pie is an incredibly easy dessert made with instant pudding, milk, graham cracker crust, whipped topping, and vanilla Oreos. It's a creamy and wonderfully satisfying dish that can be served at potluck dinners, backyard barbeques, or right at home.
No Bake Key Lime Pie: No-bake key lime pie is a refreshing no-bake dessert that is perfect for summer and spring. Key lime pie is an easy recipe that comes together in under 20 minutes. It's refreshing, creamy, zesty, and delicious.
Kool-Aid Pie: With only 4 ingredients, this tasty and creamy Kool Aid Pie can be whipped up in no time! The best part is that there is no baking involved, so it's perfect for those hot summer days when you need a sweet and refreshing dessert recipe. This pie contains only sweetened condensed milk, kool-aid powder, thawed whipped topping (Cool Whip), and a premade graham cracker crust.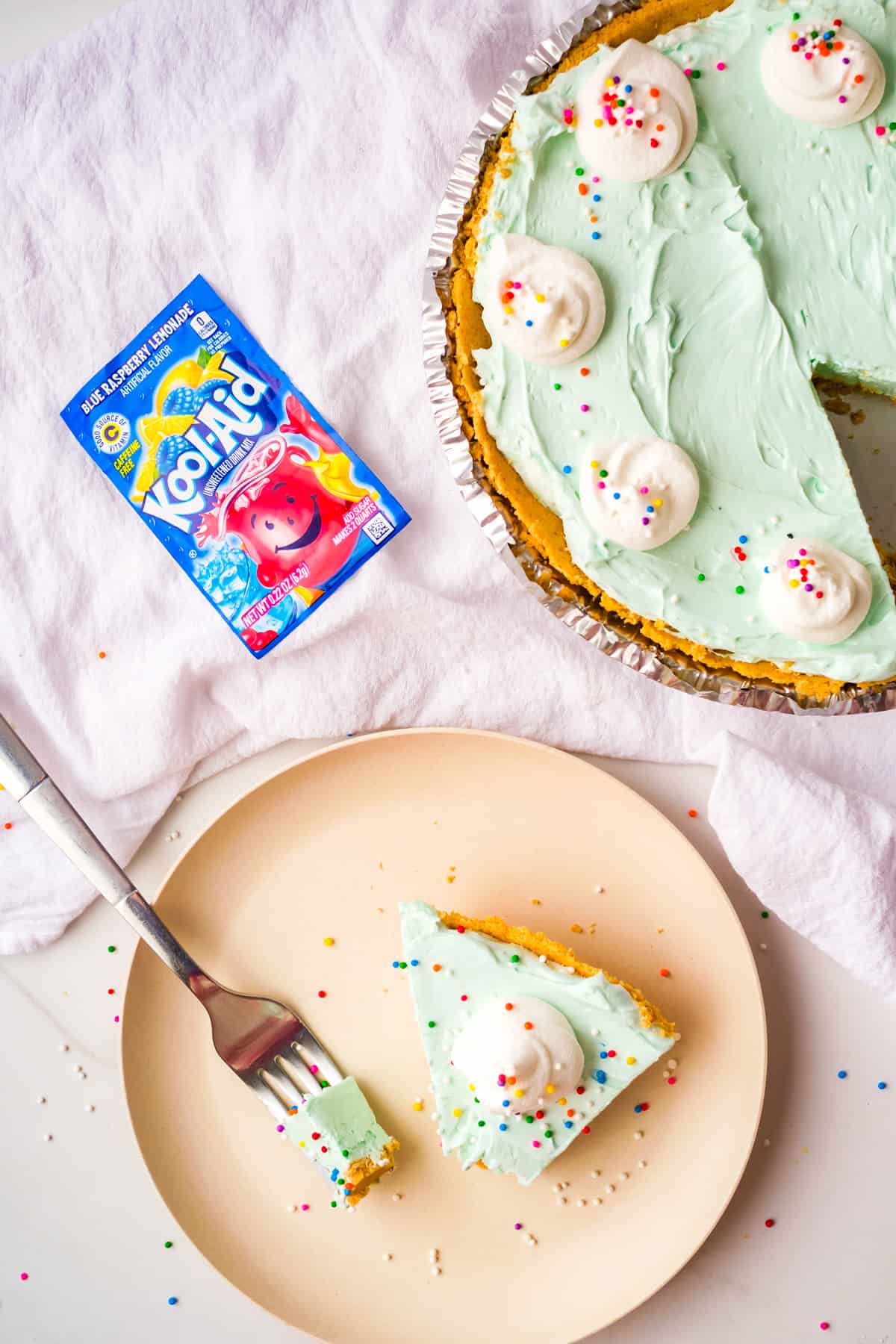 Chocolate Jello Pudding Pie: It's so easy to make a classic Chocolate Jello Pudding Pie with a crunchy chocolate cookie crust and creamy whipped topping. All you need is a premade chocolate crumble crust, instant chocolate pudding, whipped topping (Cool Whip) and a chocolate bar for decoration.
Lemon Icebox Pie: This pie recipe is super simple and only needs 4 ingredients and about 2 minutes of prep before stashing away in the freezer for later. The prize for your patience is a deliciously sweet and tangy no bake pie perfect for summer.
No Bake Peanut Butter Pie: If you love peanut butter, then you're going to love this No Bake Peanut Butter Pie with peanut butter cups in an Oreo cookie crust. Pie recipe made without Cool Whip! Grab your mixing bowl and the reese's peanut butter cups and get started on this one!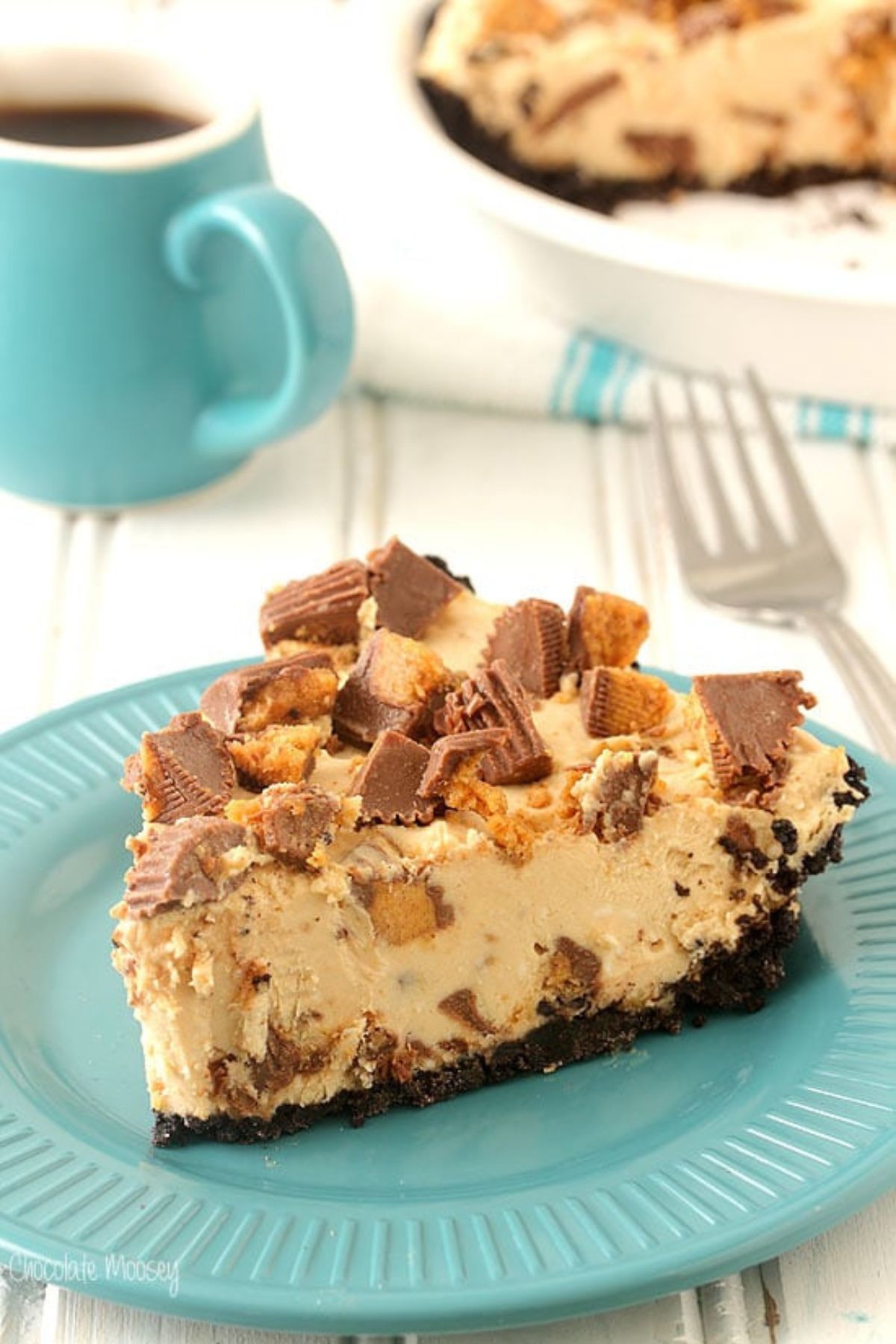 Mocha Sugar Cookie Holiday Pie: A great way to use leftover Christmas sugar cookies or just a great treat in itself, mocha sugar cookie pie combines the flavors of sweet cookies, mocha ice cream, and chocolate ganache for a perfect winter-themed dessert. Refreshingly cold with the perfect hit of caffeine and sugar.
Limoncello Pie: No Bake Limoncello Pie is deliciously light and lemony. A perfect dessert option without using much needed oven space during the holidays. This is a great dessert for the adults. It's main pie filling ingredients are cream cheese, sweetened condensed milk and limoncello liquor.
No Bake Strawberry Pie: Easy to make No Bake Strawberry Pie recipe with graham cracker crust is like a big bite of summer! This recipe includes instructions for a homemade graham cracker crust. The pie's main ingredients are strawberries, corn starch, sugar and jello.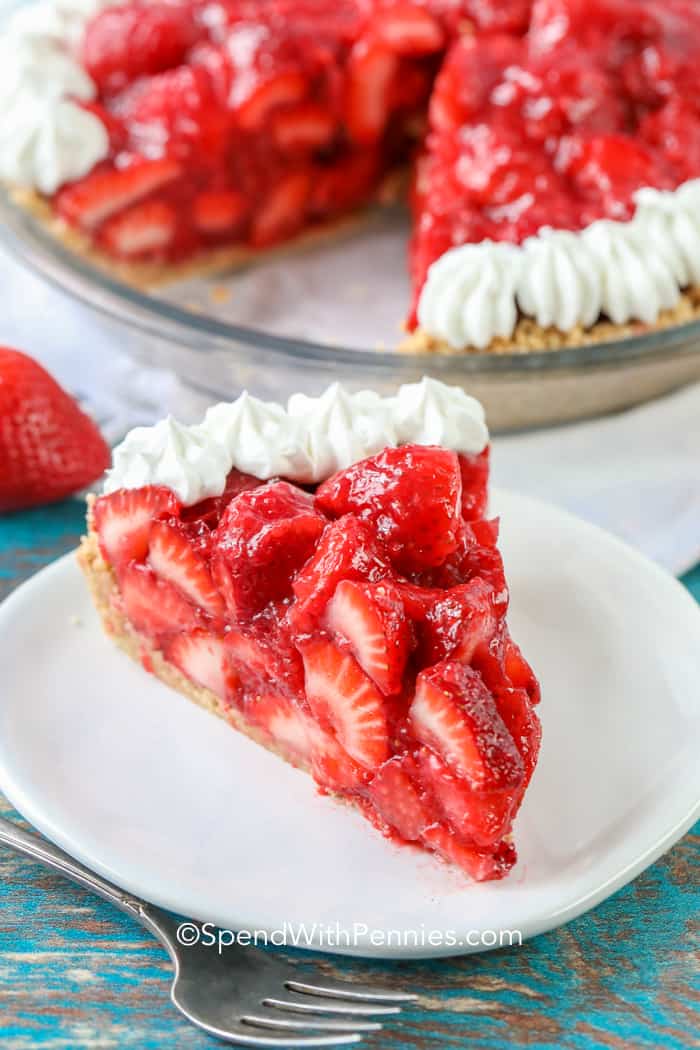 No Bake Parfaits and Mousse
Strawberry Fool: This strawberry parfait is an easy and light dessert also known as a "fool". A strawberry fool has strawberries, sugar, heavy cream and a raspberry liqueur.
Cookie Cheesecake Parfait With Berries: A cheesecake parfait is a quick and easy dessert. I've made it extra special with cookie crumbs and frozen berries. Make it in a jar and it's a portable dessert for BBQs and picnics. Parfait made primarily of greek yogurt, cream cheese, maple syrup and berries.
Easy Lemon Mousse: Lemon mousse is made with only three ingredients and can be whipped up in just a few minutes.
Easy Mango Mousse: This fluffy and airy Mango Mousse is a light dessert when served in small portions. Topped with fresh mango slices, it makes a delicious end to a meal. Made with only a few ingredients it's an easy and impressive sweet treat!
French Chocolate Mousse: Nothing beats this 5-star French dark chocolate mousse recipe! This smooth and light creamy mousse au chocolat combined with tangy raspberries is a chocolate dessert you will dream about.
Strawberry Mousse: This layered strawberry mousse is a dreamy, creamy dessert made with succulent fresh strawberries. Layers of vanilla mousse sandwiched between two layers of fluffy strawberry mousse.
Cherry Limeade Cheesecake Parfait: This delicious parfait is made from maraschino cherries, cream cheese, key lime, sugar, sour cream and heavy cream.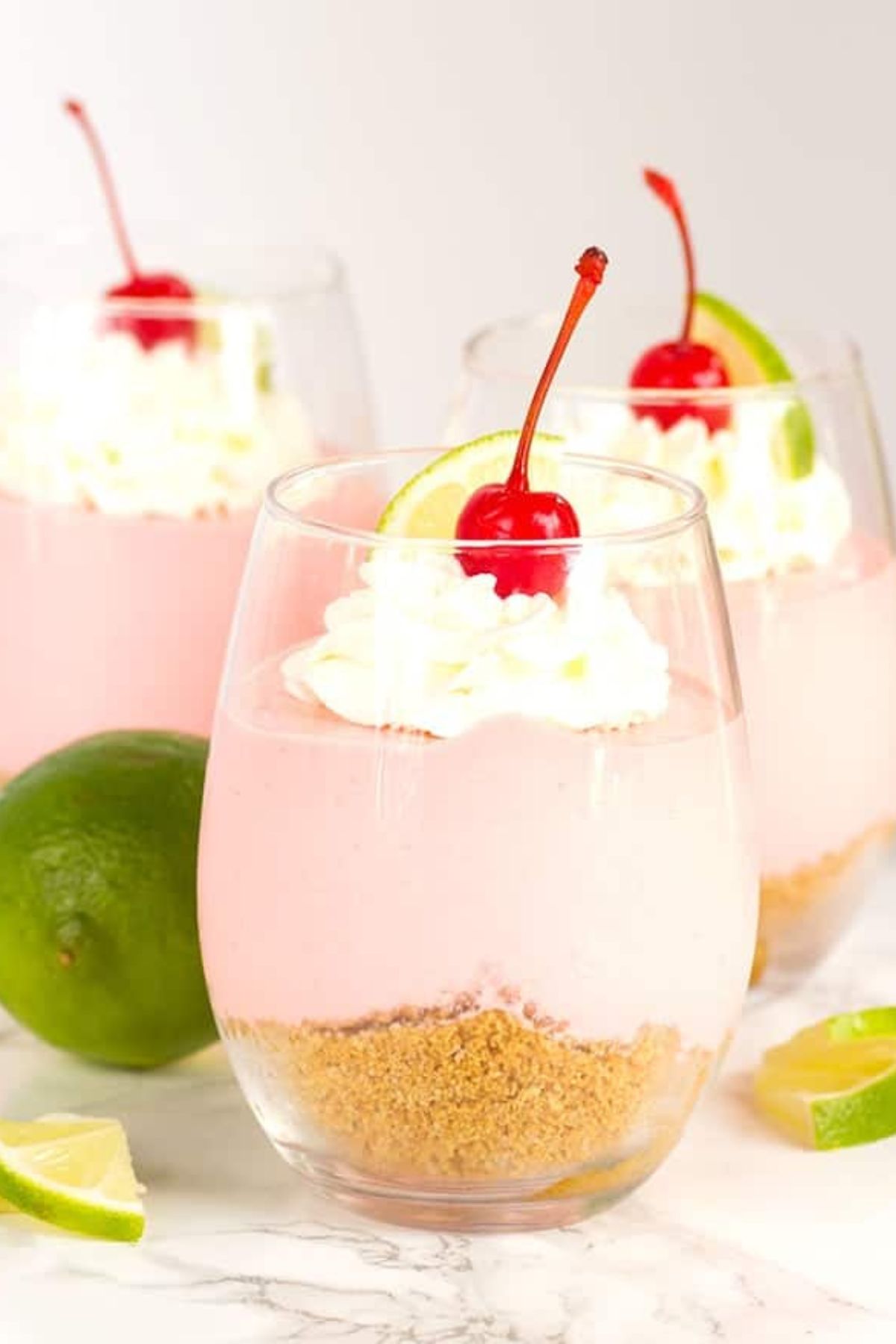 No Bake Cookies
No Bake Avalanche Cookies: No bake avalanche cookies made with peanut butter, chocolate chips, almond bark, and Rice Krispie cereal. It's creamy, rich and such a fun no bake Rice Krispie cookies recipe.
Birds Nest Cookies: Fun, kid friendly little cookies are made with chocolate chips, peanut butter, frosted flakes, sprinkles and chocolate eggs.
Chocolate Covered Peanut Butter Ritz Cracker Cookies: Looking for an easy no-bake recipe that you can make with the kids? This Chocolate-Covered Peanut Butter Ritz Cracker Cookies recipe is so easy, fast, and delicious!
Mocha Cornflake No Bake Cookies: Make these cookies with cornflakes, corn syrup, butter, sugar, peanut butter, cocoa powder and instant coffee.
Boozy Chocolate Haystack Cookies: Easy no bake cookies with an adult twist. Made with oats, coconut, sugar, liqueur, butter and cocoa powder.
No Bake Chocolate Peanut Butter Cookies: These are so easy to whip up, and a treat for the whole family. This recipe is no bake peanut butter cookies without cocoa.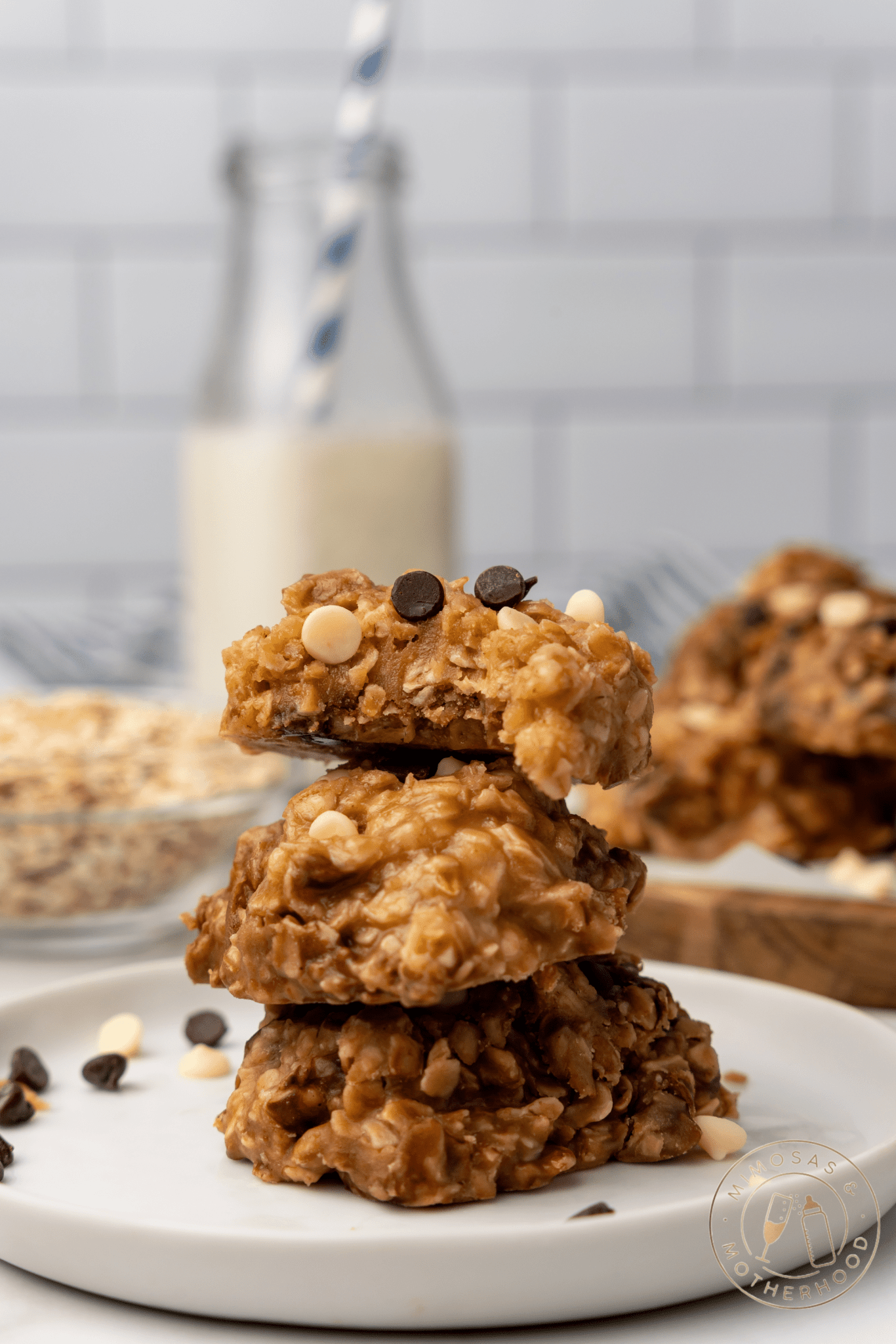 No Bake Bar Desserts
Chocolate Fudge Bars: These ultra-decadent, triple layer chocolate fudge bars that are perfect for special occasions but wholesome enough for everyday too. You'll love how easy they are to make with just a few basic ingredients and no baking required!
No Bake Chocolate Peanut Butter Corn Flake Bars: If a quick and easy chocolate peanut butter treat is what you need, these cornflake bars are just the thing. They are the perfect mix of crunchy, chewy and delicious.
Caramel Pumpkin Cheesecake Bars: Gooey Pumpkin Cheesecake Bars! The best part is that besides being super delicious, these cheesecake bars are also vegan, gluten-free and refined sugar-free.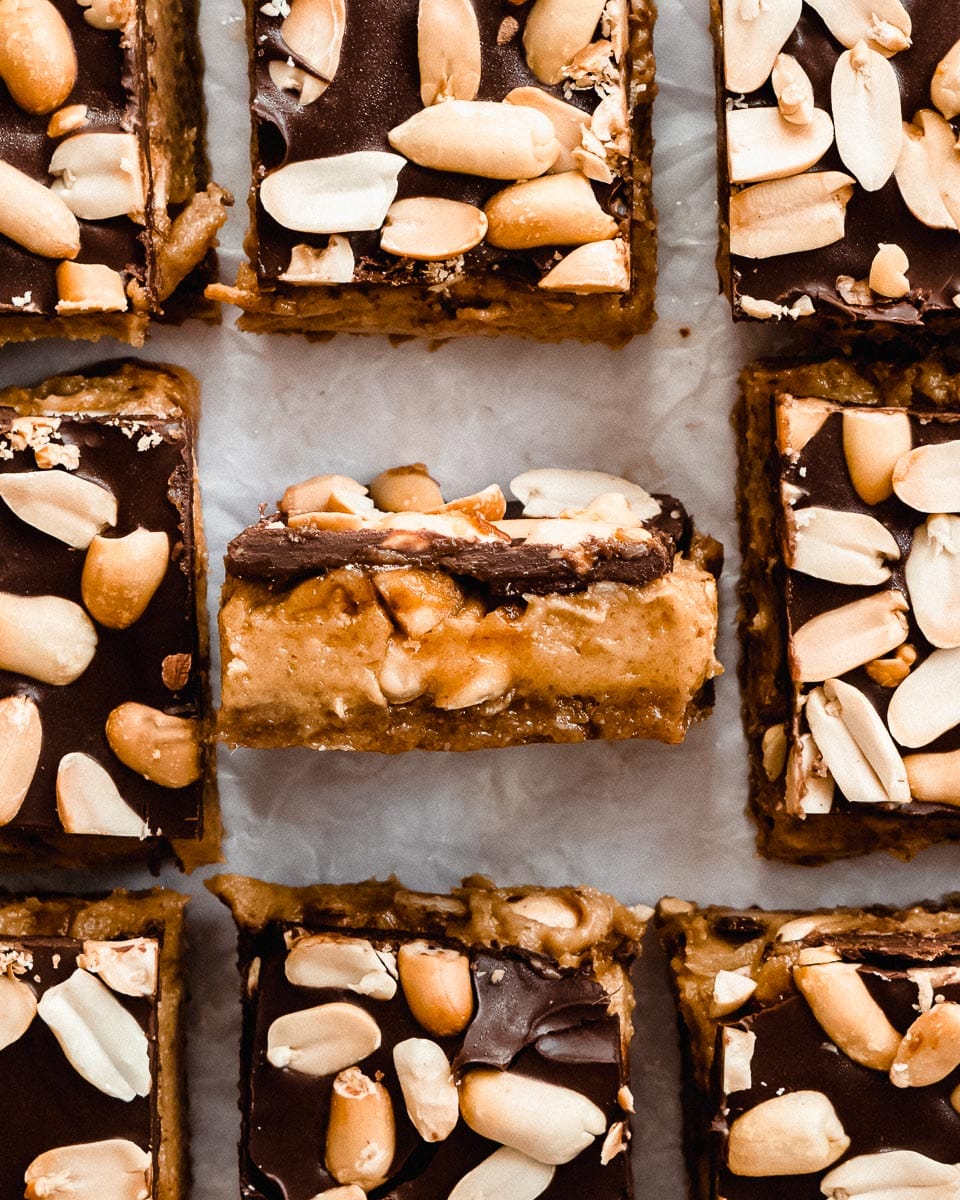 Chocolate Peanut Butter Chex Bars: A cookie bar that's an easy no bake chocolate peanut butter Chex bars are delicious no bake cereal treats that are made with simple pantry-staple ingredients like peanut butter and cereal, and they only take about 10 minutes to make.
No Bake Cookie Bars With Caramel Chocolate Icing: Quick and easy raw cookie dough bar cookie with frosting. These are made from flour, butter, brown sugar, vanilla, salt, sweetened condensed milk, chocolate chips and caramel candy.
No Bake Chocolate Caramel Bars: These triple layer, no-bake chocolate caramel bars are easy to make and taste incredible. All you need to make them is walnuts, dates, almond butter and chocolate chips. Yep, just 4 ingredients! This recipe is vegan, gluten-free and oil-free.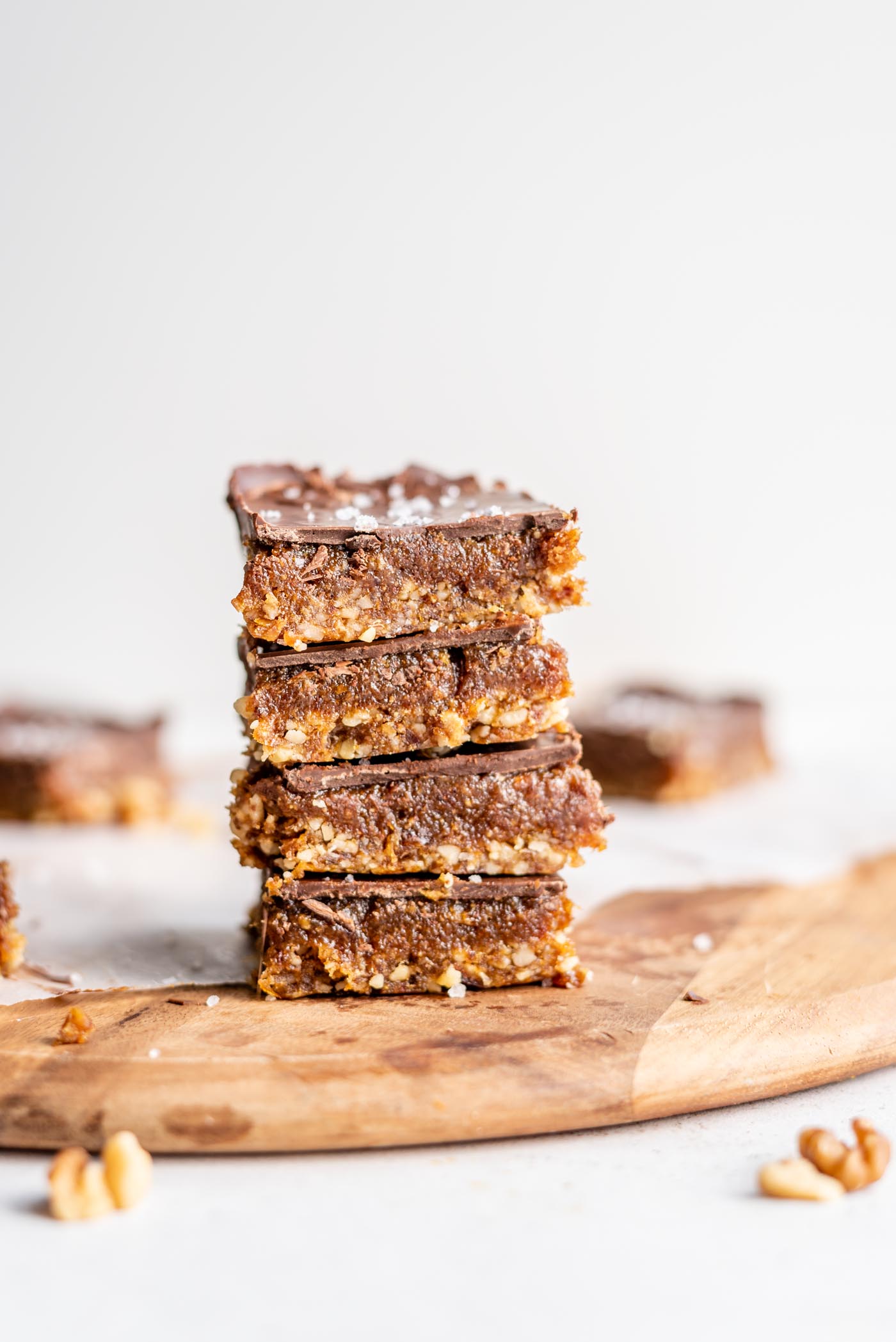 Other No Bake Desserts
Cheesecake Stuffed Strawberries: Stuff fresh strawberries with this light cheesecake cream made from cream cheese, sour cream, powdered sugar and vanilla. Dip in chocolate and sprinkle with graham cracker crumbs.
Lemon Icebox Cake: Layered with deliciousness, this cake is crunchy, creamy, sweet, and just a bit tart.
Chocolate Lasagna: Creamy layers of chocolate cookie crumbs, cream cheese filling, chocolate pudding, and whipped topping make this Chocolate Lasagna recipe a family favorite.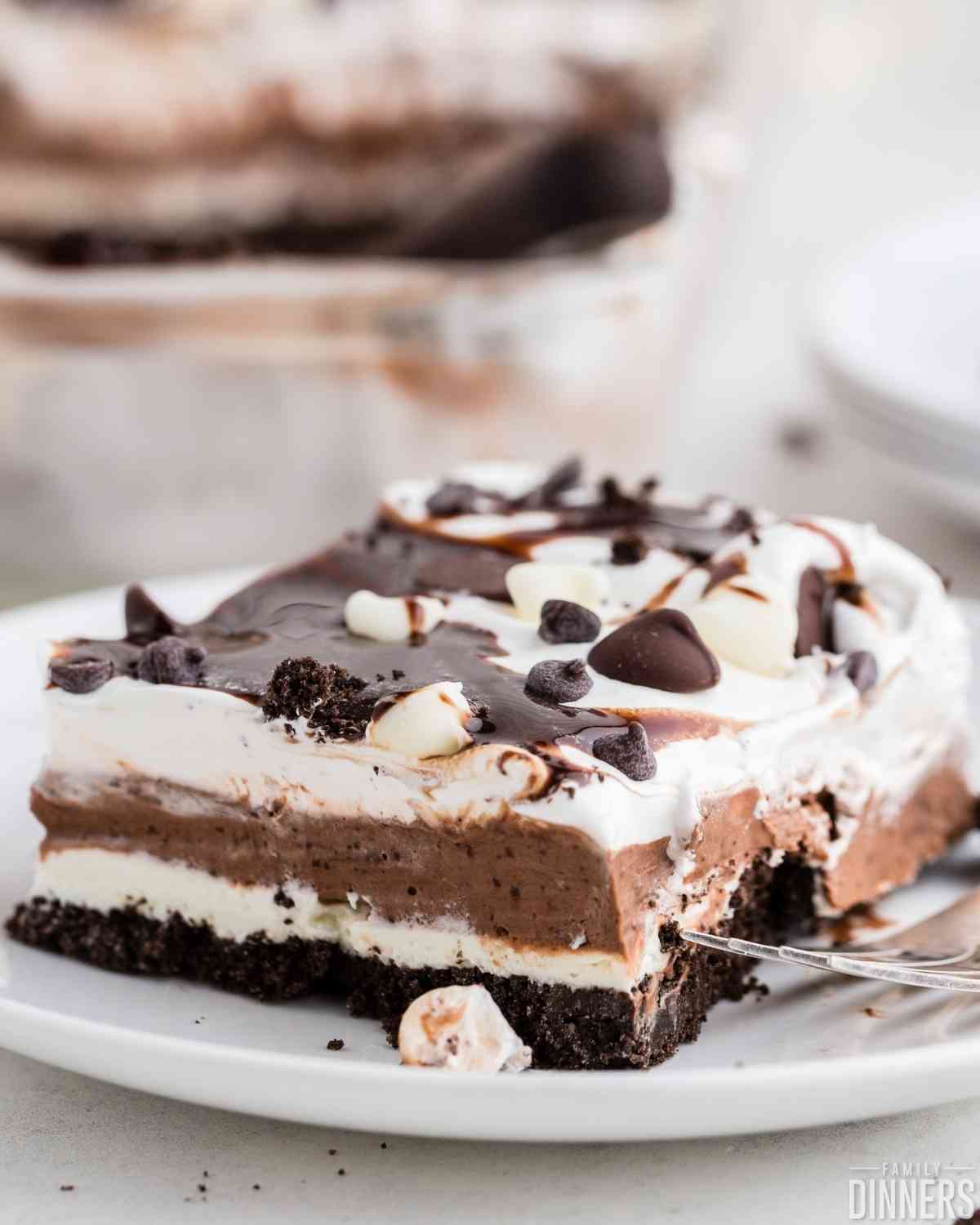 Strawberry Mascarpone Dessert: A luscious mascarpone dessert with strawberries, cream and white chocolate. Made with mascarpone, quark, sugar, heavy cream, strawberries and white chocolate.
Chocolate Biscuit Cake: This easy recipe for no bake biscuit cake is perfect to make as a tasty and indulgent dessert. Classic biscuit cake features your favorite biscuits (cookies) soaked in coffee and layered with a homemade chocolate sauce.
Best Chocolate Fudge Recipe: A sweet and gooey chocolate fudge recipe is made without condensed milk or sugar and is packed with nutrients!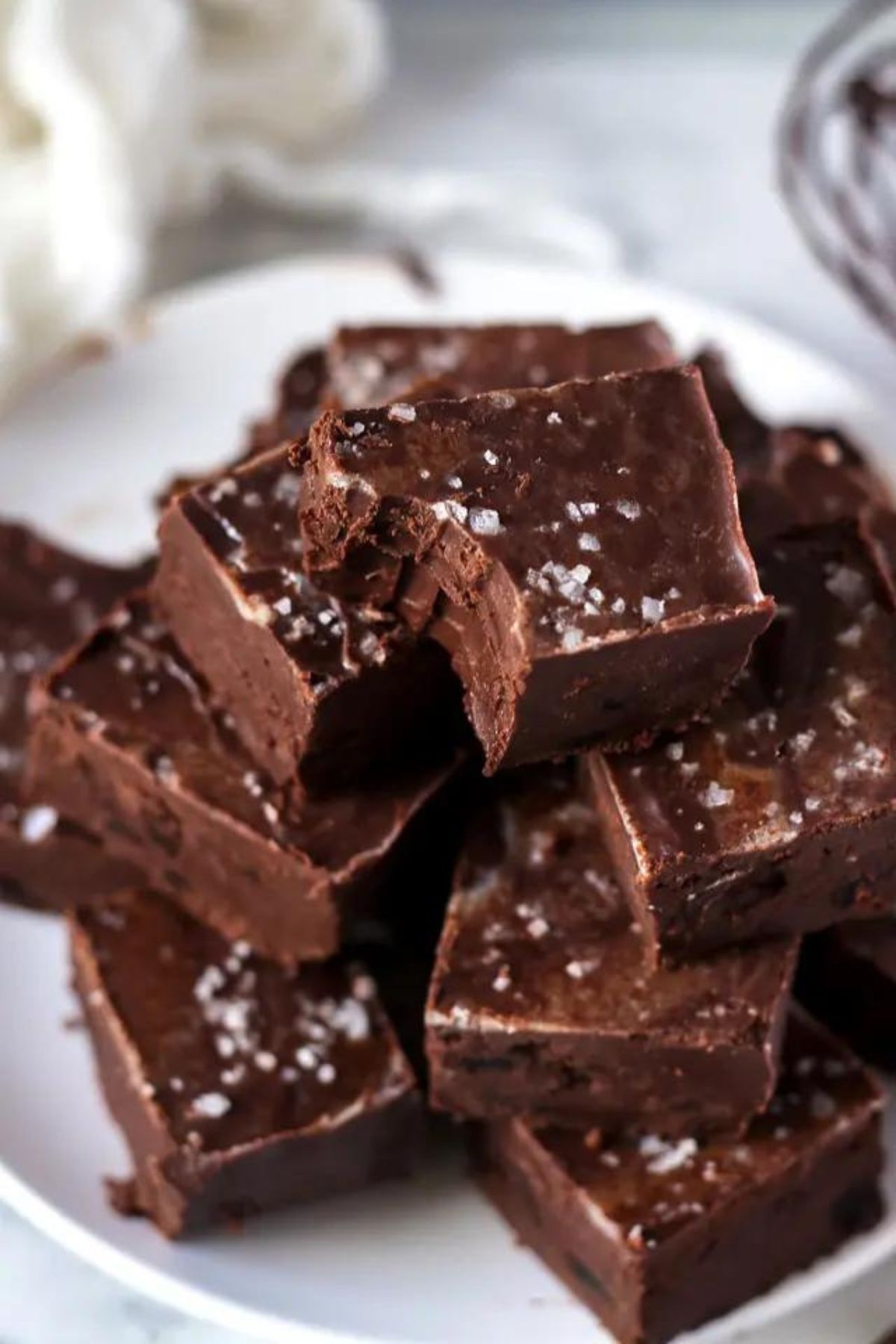 Oreo Mug Cake: This Oreo mug cake is ready in a flash. With ground-up Oreos and a few pantry staples it's easy to make and even easier to eat. Perfect with a scoop of ice cream and whipped cream!
Easy Tiramisu Cups: These individual tiramisu cups are an easy twist on the classic dessert, made with layers of creamy mascarpone, ladyfingers, and cocoa powder, this makes the perfect dessert!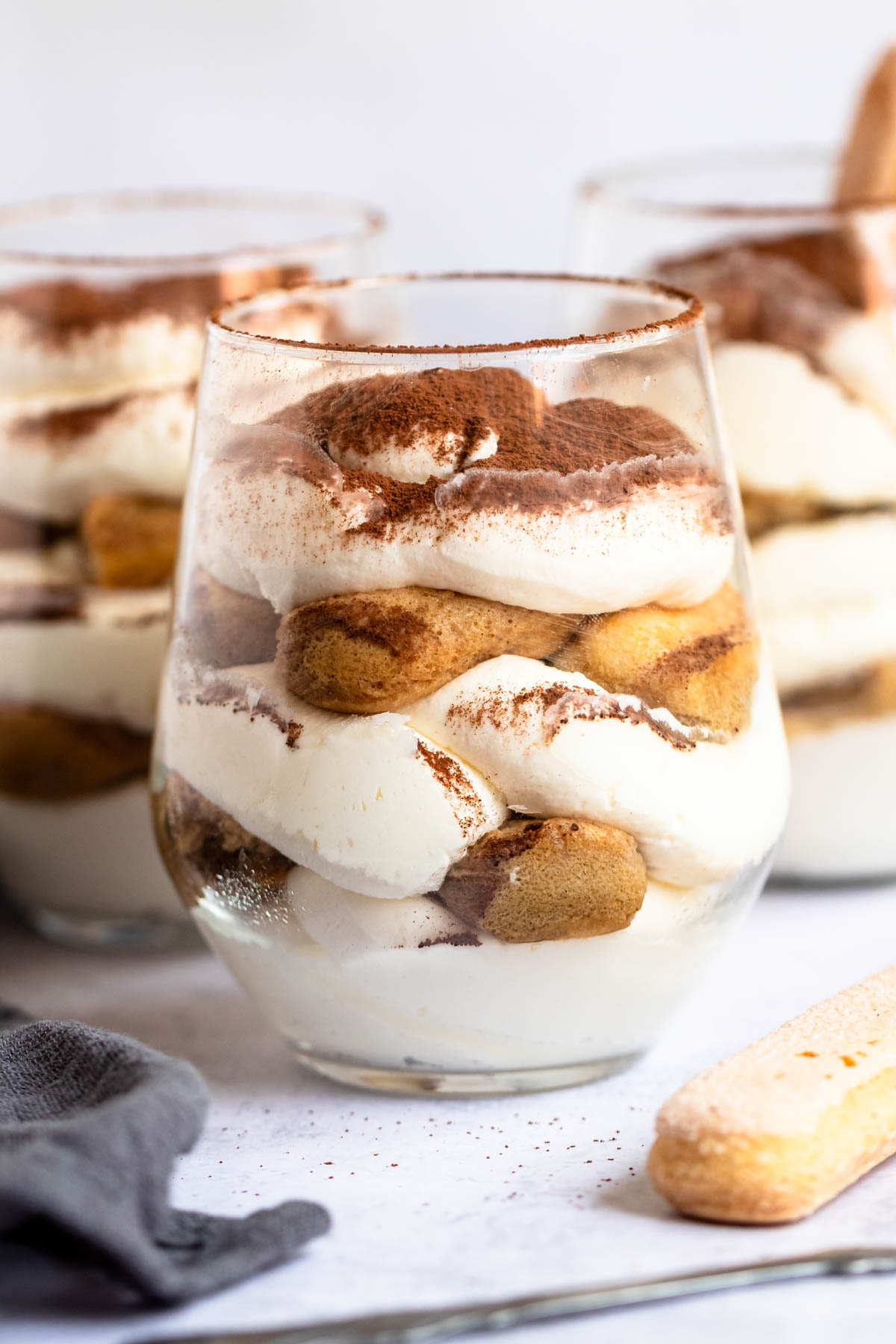 What desserts can be made without an oven?
There are 50 desserts here you can make without an oven. Enjoy the no bake jello pie, no bake cheesecake, parfaits, no bake fudge, no bake cookies, no bake cookie bars and more. From healthy no bake dessert recipes to more decadent dessert recipes.
What no bake dessert should I make as a beginner?
If you looking for an easy no bake recipe, start with the Peanut Butter Cheesecake Parfait!