The way to my family's heart is through their stomachs and they love having fun with their food. These Easy Cheesy Garlic Rolls are the perfect side to any good meal!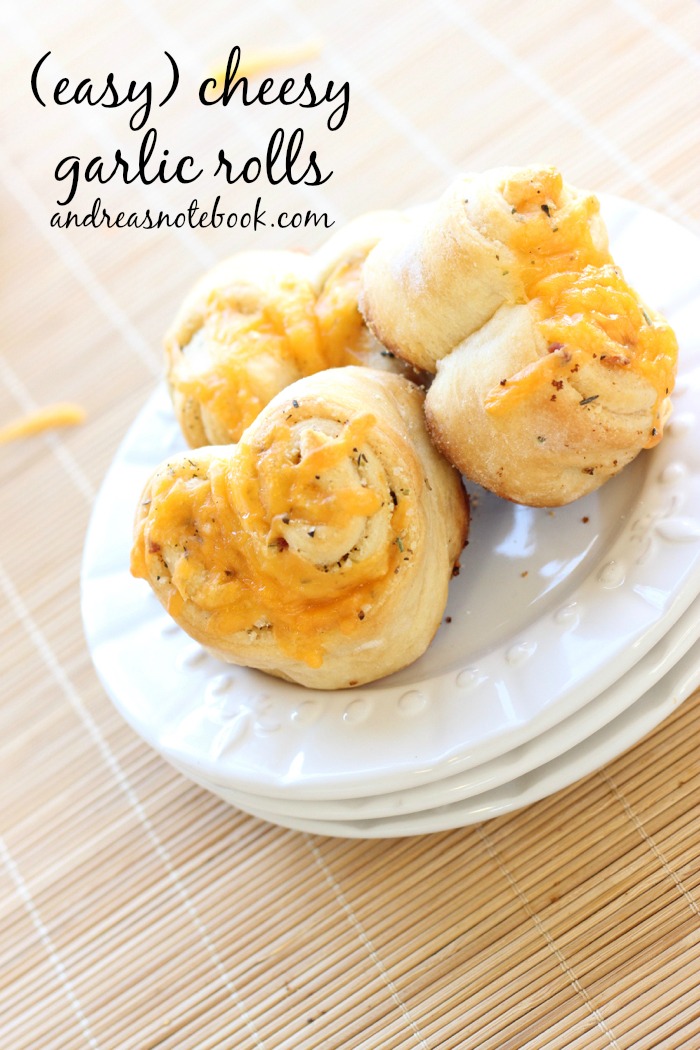 Bread is like the ultimate temptation especially when it is full of cheesy, garlic-y goodness. It pairs perfectly with soups, salads, pastas... everything really! We love carbs a little more than we should.
But every once in a while its okay to indulge in a little. We decided in honor of Valentine's we'd make these cheesy garlic rolls in the shape of hearts! But since Valentine's has passed - for this year at least - you could absolutely make these for Easter or any holiday for that matter. Delicious and cozy!
Supplies:
Crescent Roll Dough
Parmesan Cheese
Garlic powder
Italian Seasoning
Bacon
Cheese
Directions:
It's really very easy. Just grab your favorite crescent roll dough and lay it out flat.
Brush a little butter onto the dough and sprinkle some parmesan cheese, garlic, Italian seasoning and cooked bacon on the dough. It's completely up to you how much, but I am pretty heavy handed with the garlic and parmesan cheese!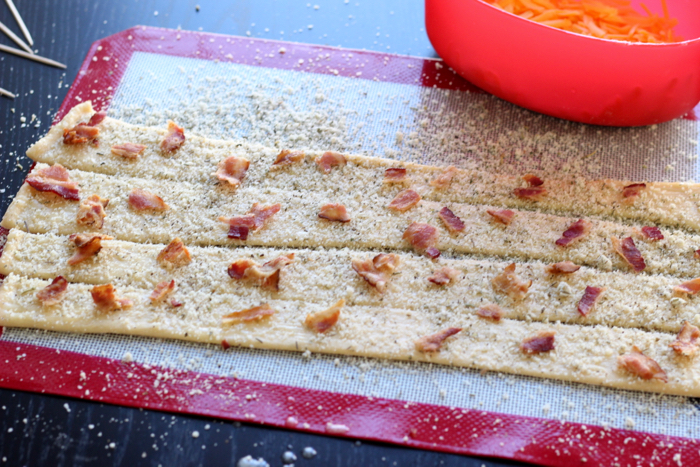 Cut into strips and start rolling on both sides. Make sure that you roll evenly so that the two sides of your heart are even.
Flip the heart right side up and pinch the bottom! Push a toothpick in to make sure the heart holds together while its baking! if you don't, the heart might get a little lopsided, which you don't want.
Sprinkle the cheese on top and stick them in the preheated oven at 375 and let them bake for 10-12 minutes or until its melted and lightly browned.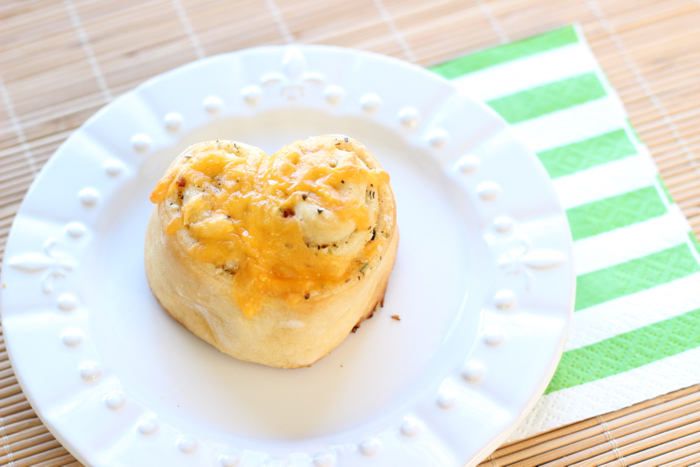 Enjoy these delicious rolls with a hot bowl of soup or all by itself... because bacon, cheese, garlic and delicious bread dough can stand alone. Plus they are absolutely adorable. They are in the shape of hearts after all!!!
Don't make too many, because you won't be able to stop eating them until they are all gone!