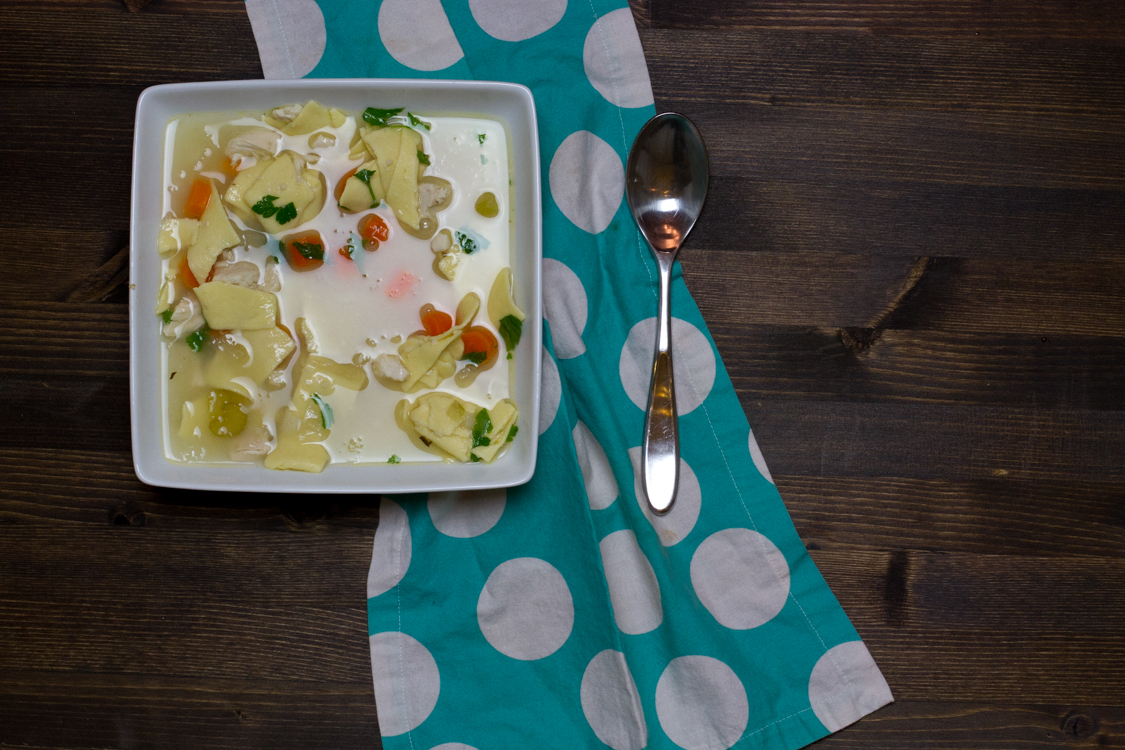 I've been making lots of soup since the weather cooled down. It feels so good to fire up the crock pot in the morning and magically have warm, fresh soup to eat for dinner. The kids are usually rather hit or miss when it comes to soup. Some of them like any soup, others prefer to pick out just the ingredients they like and leave the rest. Crock pot chicken noodle soup is usually a winner for everyone. I remove some for my daughter with Celiac Disease before I add the noodles and she loves the soup without the noodles.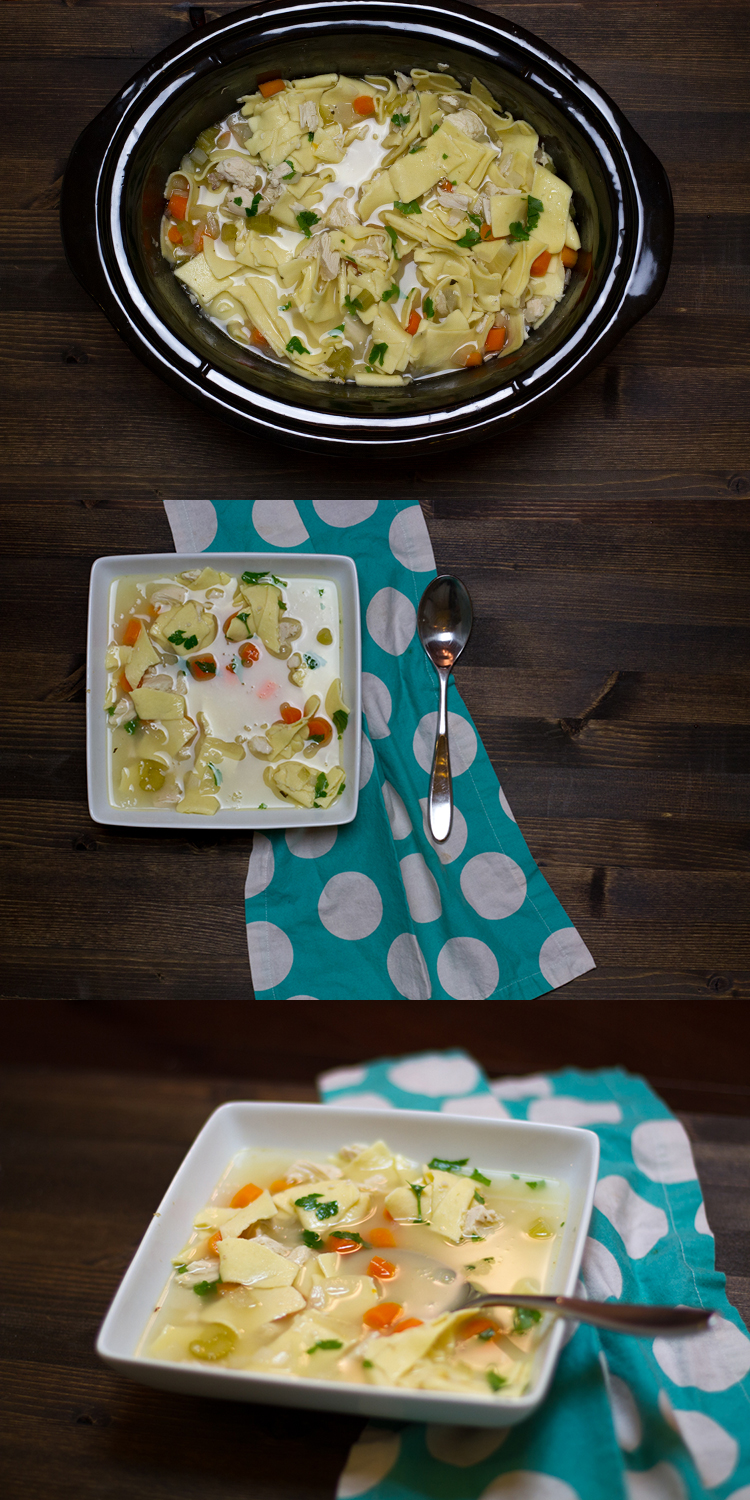 For this recipe I recommend cooking the noodles according to the package and then add to the soup at the end. I've tried cooking the noodles in the crock pot the last 15 minutes, like some recipes call for, and the noodles just don't turn out that well.
You'll notice the recipe says to use salt and pepper to taste. This is SO important! I add a lot of salt and pepper to my soup. I know, I know, sodium. But I like my soups nice and salty. So taste the broth as you're adding salt and pepper until it's just like you like it.
Crock Pot Chicken Noodle Soup
2015-11-30 10:23:23
Serves 8
Delicious and easy chicken noodle soup
Nutrition Facts
Amount Per Serving
* Percent Daily Values are based on a 2,000 calorie diet. Your Daily Values may be higher or lower depending on your calorie needs.
Ingredients
1 ½ lbs boneless skinless chicken breasts
2 cups carrots, peeled and chopped
1 medium yellow onion, diced
3 stalks celery, chopped
3-4 cloves garlic, minced
3 Tablespoons extra virgin olive oil
½ teaspoon dried thyme
1 bay leaf
8 cups chicken broth
Salt and freshly ground black pepper
2 cups cooked wide egg noodles
3 Tablespoons chopped fresh parsley
Instructions
Put chicken in the bottom of the crockpot. Add the onion, carrots, celery, chicken broth, bay leaf, thyme, olive oil and garlic. Cook on high for 4 hours or low for 8 hours. Shred the chicken then add cooked noodles. Some people add uncooked egg noodles the last 15 minutes of cooking. I prefer my noodles cooked according to the package so they cook properly. Add fresh parsley, salt and pepper to taste.
Andrea's Notebook https://andreasnotebook.com/