Are you up for a sewing challenge? Why not learn to sew Canadian smocking. It's a beautiful sewing technique. It looks more difficult than it is. Anyone can sew a Canadian smocking round cushion. This video tutorial has detailed instructions that are easy to follow. Scroll down for the video.
Add one of these pillows to your sofa with some of your envelope pillows. Or put it on your bed as a decorative pillow. You can even add one to an entryway bench or put one on a decorative chair.
More Pillow Tutorials You'll Enjoy: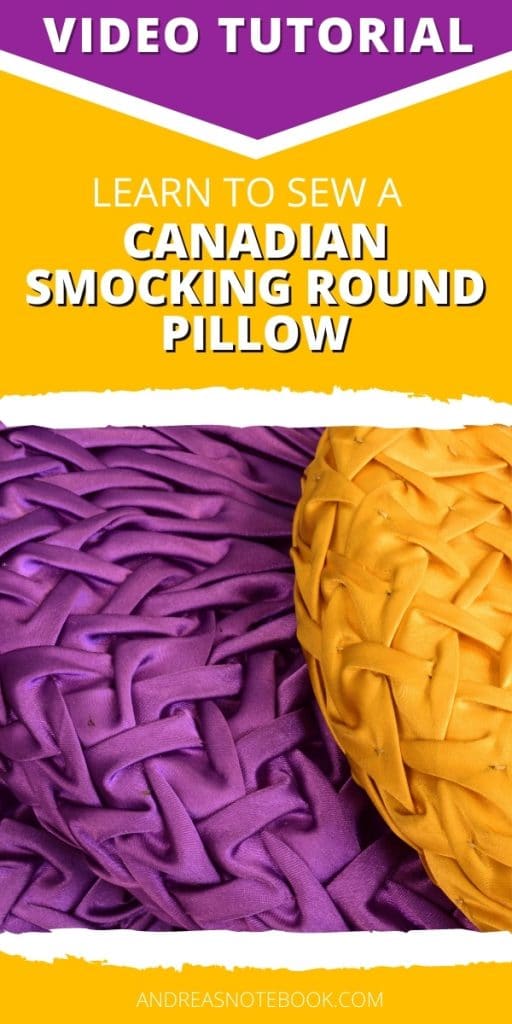 What is Canadian smocking?
Canadian smocking is a hand stitching technique that makes a folded, gathered design on the front of the fabric. It's popular for home decor and sometimes clothing. The design the smocking creates is so striking that all projects with Canadian smocking add texture and interest to any place you put them.
Supplies
You'll need basic sewing supplies to sew a Canadian smocking round cushion. You don't need a sewing machine for the smocking but you will need one to sew the pillow.
Fabric
Tape Measure
Cushion
Clear Ruler
Buttons
hand sewing needle
thread
Skill Level
to sew a Canadian smocking round cushion
This is a great project for someone who has been sewing for a while. If you've sewn at least a few projects you might be ready to watch this video and and make one for yourself.
If it isn't for you I've got lots of other pillow tutorials you might love! I especially recommend this DIY pillow tutorial roundup.