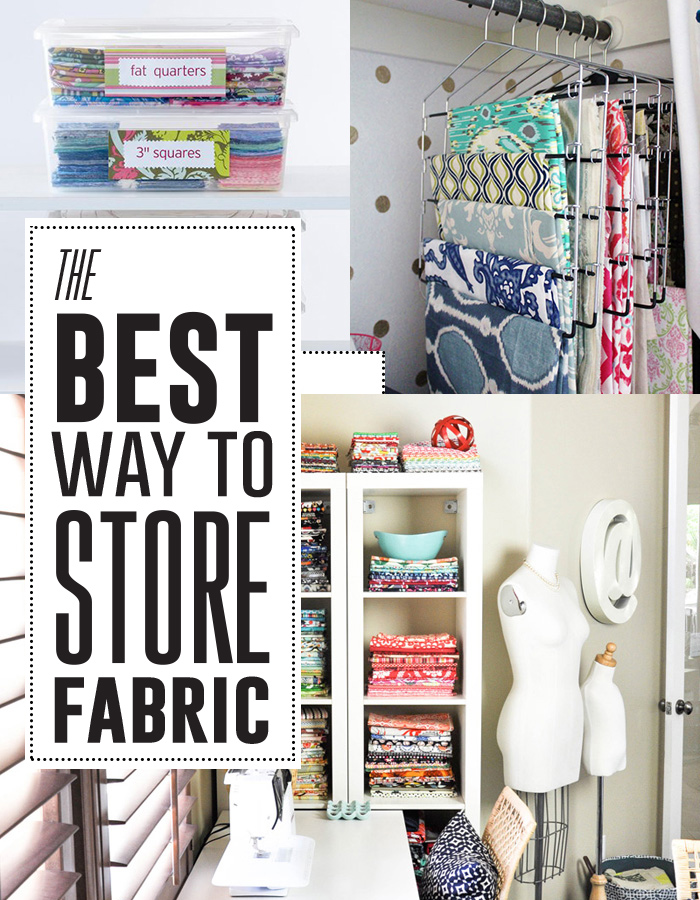 Folding and storing fabric is ideal, though if you're like me your fabric rarely looks so organized and pretty. Here are 9 ways to store fabric that will leave your sewing space looking organized and beautiful!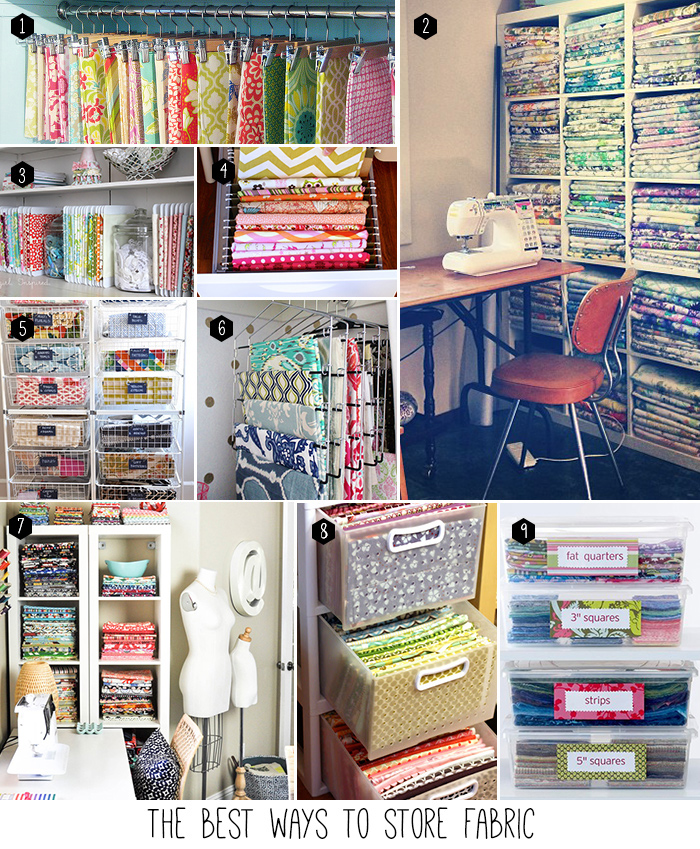 Use skirt hangers to hang your fabric. Keeps it folded nicely and out of the way!
Use bookshelves to fold fabric uniformly! I love how every inch is filled with fabric! Fold using this tutorial.
Use cardboard to make "mini-bolts". Perfectly organized and easy to pull in and out!
Store fabric in a file cabinet. Out of sight!
Use drawers to sort fabric by color. Wonderful for quilters!
Hang fabric on a pants hanger. Like a waterfall of fabric.
Love this sewing room!
Fold fabric in clear plastic drawers. Easy to find what you need!
You may also like: