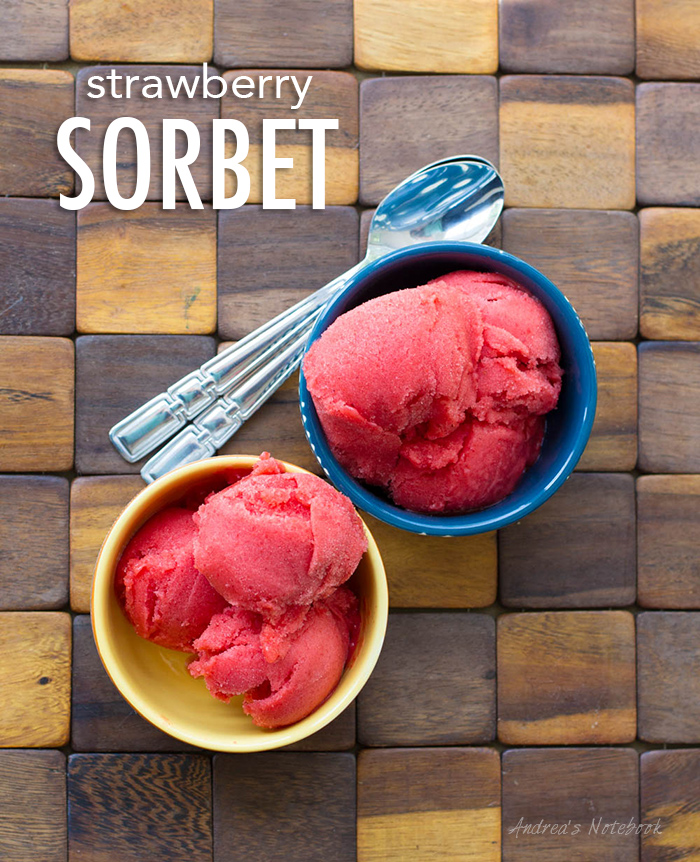 Fresh homemade strawberry sorbet is one of the best treats of summer! We love making this treat because it's made from read fruit and it's dairy free. All you need is an ice cream maker of any kind! This strawberry sorbet recipe is simple and delicious. We hope you enjoy!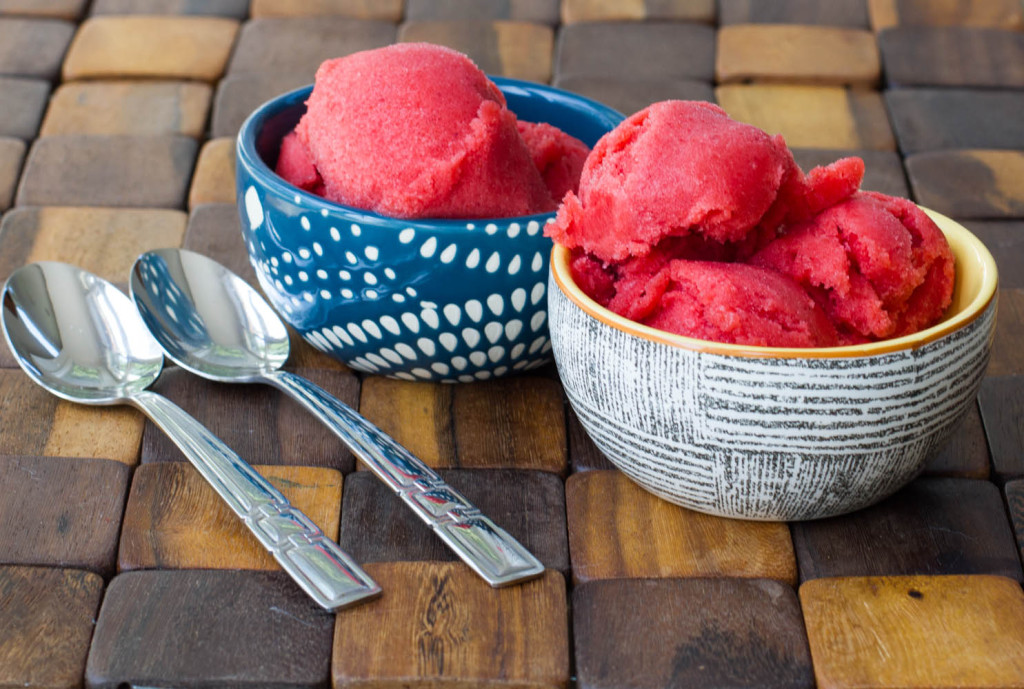 Ingredients
8 cups strawberries, hulled
¾ cup sugar
¾ cup water
¼ cup lemon juice
Instructions
In a small sauce pan over medium heat, bring sugar and water to boil. Stir constantly for 3-5 minutes until sugar is dissolved.
In a blender or food processor, blend strawberries and lemon juice to puree. Add the sugar water (simple syrup).
Add to ice cream maker and follow manufacturer instructions.
Enjoy the sorbet straight from the ice cream maker or freeze for a few hours for a firmer consistency.
https://andreasnotebook.com/strawberry-sorbet-recipe/