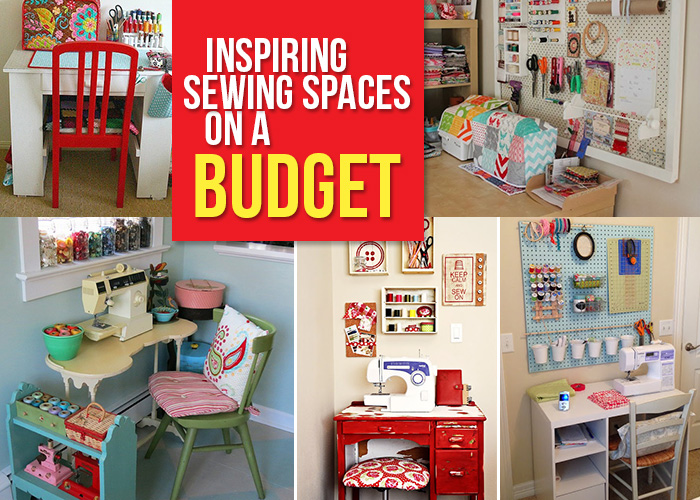 Having a sewing machine out and ready to use at any time will encourage you to actually use it more and be creative! If you don't have to unpack it every time you want to sew you're much more likely to see something you want to sew and then start sewing! You don't need a whole sewing room to have a perfectly functional sewing space! These small sewing spaces get the job done perfectly!
Whether you're creating a sewing nook or a whole sewing room, you don't need to spend a ton of money! Here are the bare essentials I believe you need to create your own budget sewing space.
What you'll need:
A sewing machine (I recommend this Brother CS6000i-affiliate)
A table/desk or other surface for your machine (check out garage sales and thrift shops)
A chair that allows you to sit with the sewing machine at a comfortable height
Drawers, baskets or a shelf to store essential supplies such as scissors, thread, measuring tapes, pins, needles, fabric, etc
Garbage can for threads and scraps
Rotary Cutting Set that fits on your table or nearby flat surface (affiliate link)
Good lighting from windows, lamps or overhead lighting
Sewing spaces that will inspire you:
Take a look at these great, budget sewing spaces that will inspire you to create your own little space in your home to keep your machine ready to use!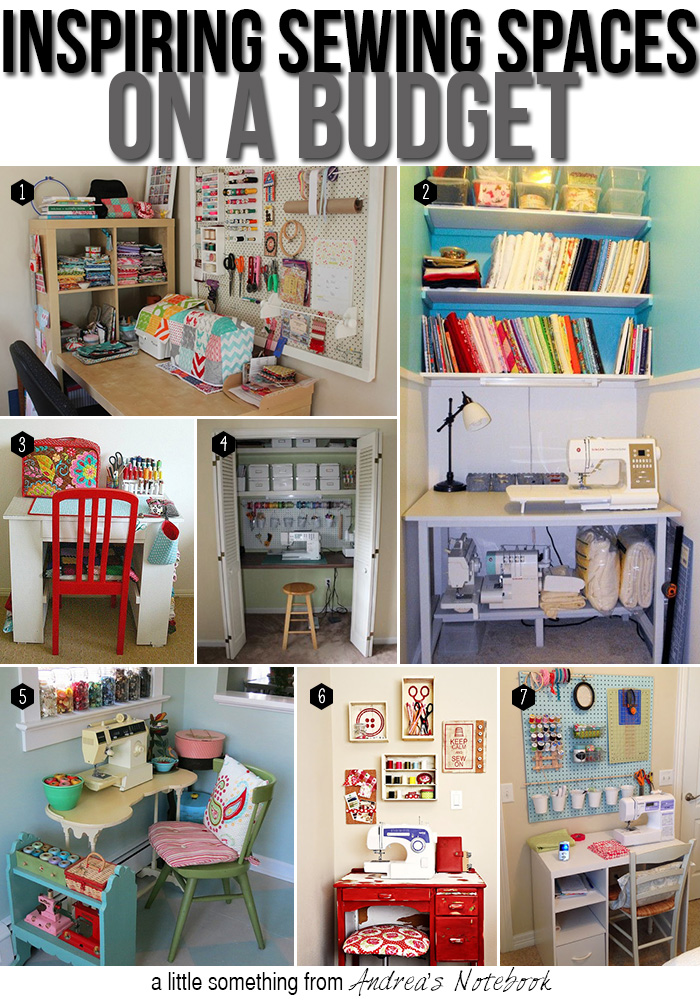 What do you think is essential for a sewing space? Or is a sewing space even necessary??