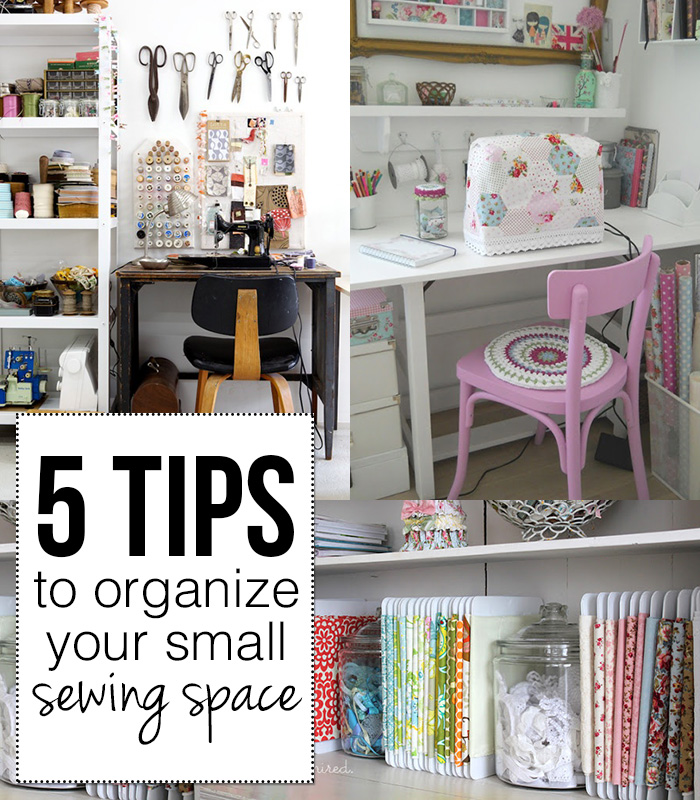 Do you have a small sewing space? Maybe just a little corner in your bedroom or the dining room? These tips will help you maximize your space and create a place you'll love sewing!
1. Utilize vertical space.
Think: shelves, pegboards, thread holders, etc. You can store a lot of supplies by going UP!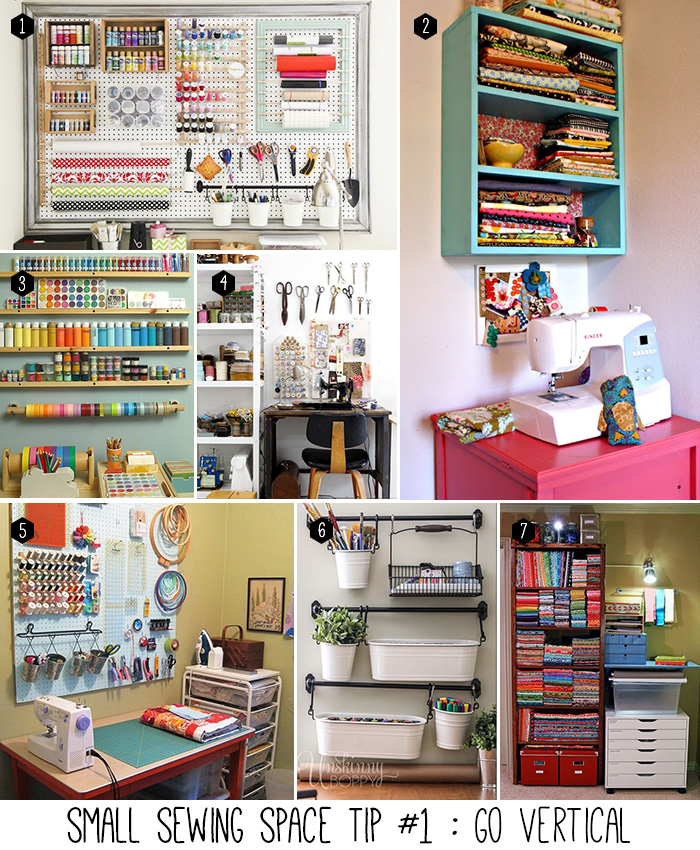 Source:
1
,
2
,
3
,
4
,
5
,
6
,
7
2. Keep your frequently used supplies at hand. Store the rest.
You may have 300 yards of fabric but that doesn't mean you need in all on display in your space. Keep the fabric and supplies you're likely to use on a regular basis somewhere you can get to quickly. Put the rest in your closet/garage/basement.
Sources:
1
,
2
,
3
,
4
,
5
,
6
,
7
3. Think outside the box.
Get creative with your space! Have a hall closet? Hang your fabric, or even put your desk in there! Hang your ribbon, or put it in a straw container! Use magnet strips to hold your scissors or containers of buttons!

4. Fold up, fold down, store away.
Your sewing space is visible to your friends, neighbors and family so think about functionality when in use AND when it's not in use. Fold down tables, curtains that cover messes and places to easily hide your machines are perfect for small sewing spaces.

5. Multipurpose is your friend.
If you've got a sewing desk for your sewing machine, put a cutting mat on top and make it a cutting table as well. Add a ironing mat and call it an ironing board. You get the idea. There's no reason you can't do it all in one space!