Make an adorable hooded beach towel backpack so they can carry their own towels! This easy tutorial will help you make a towel into a backpack!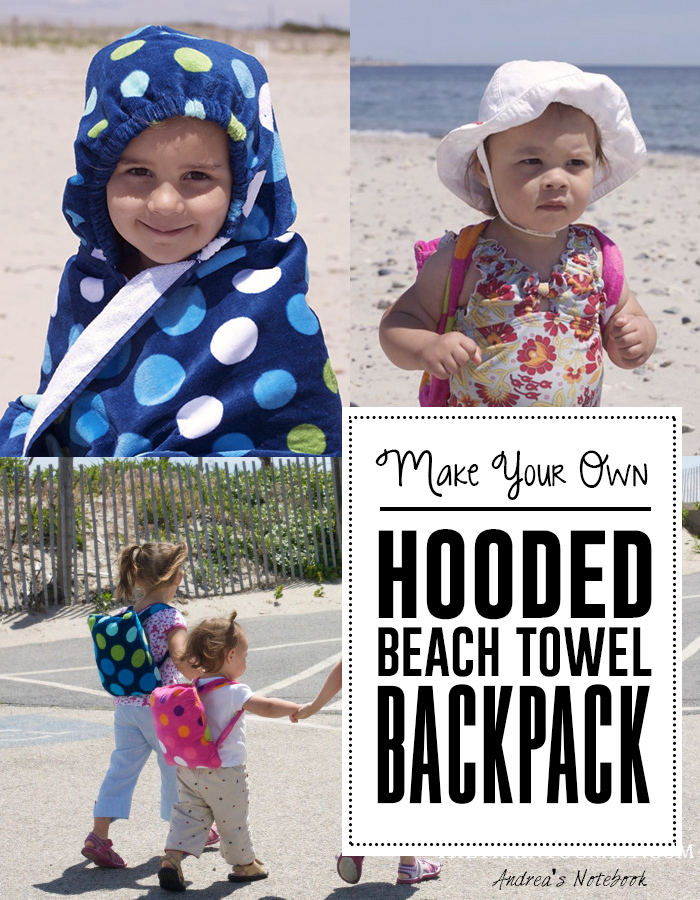 Our weather has cooled off a bit lately. We still brave the beach. It doesn't bother us northerners.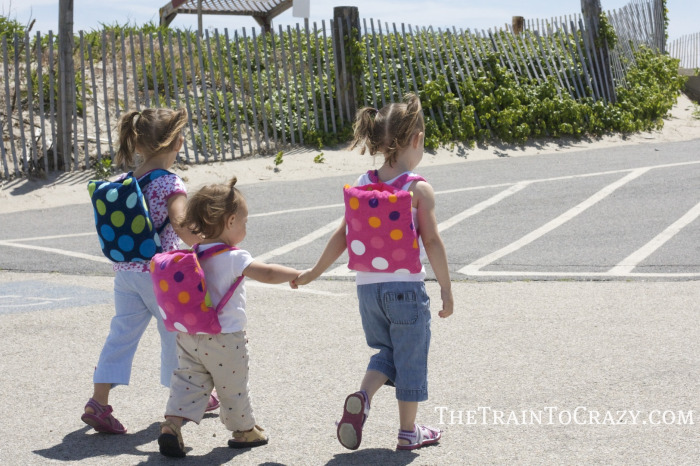 Couldn't be cuter, right? And how about those backpacks? That's right, a hooded towel that folds up into a neat little backpack. This has solved my problem. My main problem. You know, the one where I don't have 3 sets of hands to carry things and children.
Even the baby gets her own. It is lightweight enough for her to wear it comfortably. In fact, she doesn't just wear it to the beach. It's now an accessory…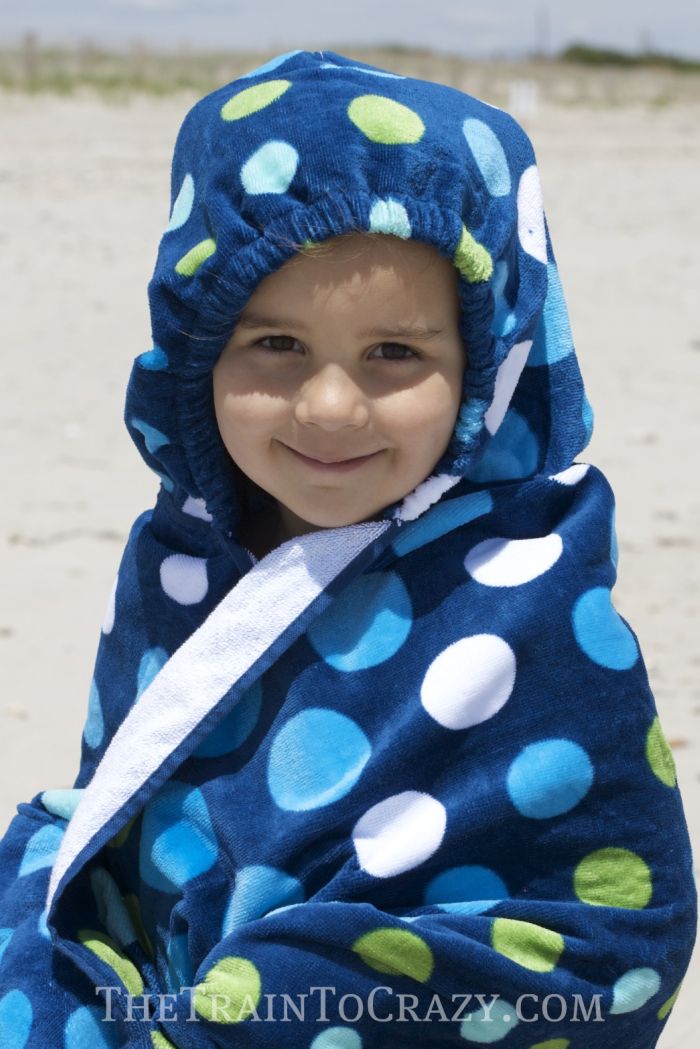 It's important to snuggle up in a warm towel when you are at the beach on a less than hot day in June.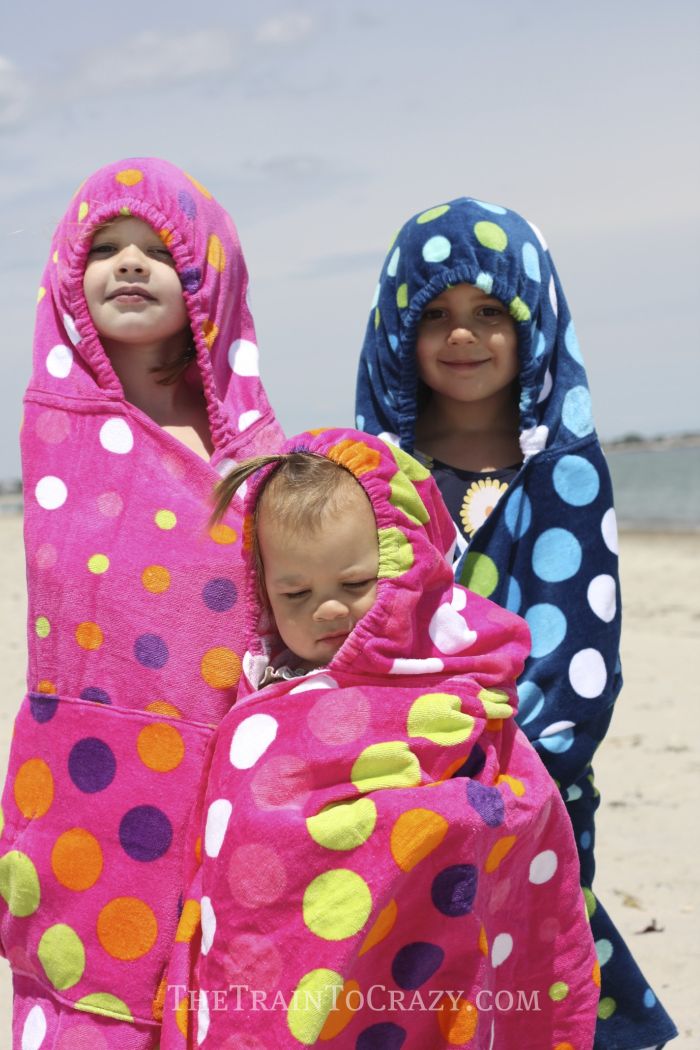 And once at the beach…
… we played in the sand. Because playing in the water on a less than hot day in June isn't as much fun as we'd like. Want to make your own Hooded Beach Towel Backpack? I've made a tutorial so you can whip up a few.
See the tutorial HERE.
You may also like: