I'm celebrating babies today with a FREE Baby Leggings pattern! I've extended the sizes of my popular Go To Leggings pattern and I'm offering the baby sizes for free! Yay!
Making baby leggings is really easy! Don't be scared of knit fabric.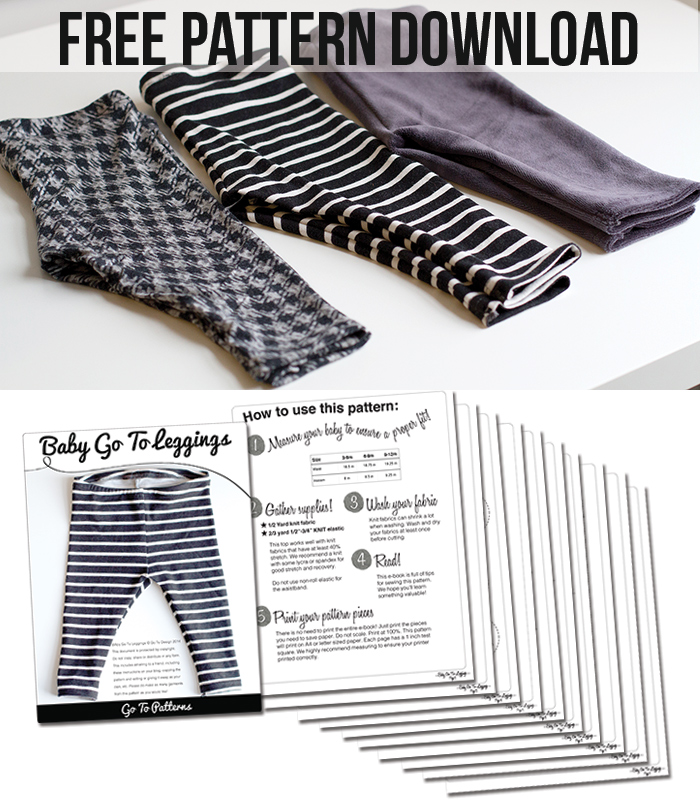 Tips for sewing knit
These are super quick to sew. You can sew with a regular sewing machine or use a serger. I prefer to sew knit with a serger but if I didn't have one, sewing knit on a regular sewing machine is no problem.
If you need to learn how to sew on knit fabric this is a good primer but here are my top tips:
Use fabric that has at least 50% stretch. That means when you pull it the fabric increases by 50%. You can see a photo demonstration of this here.
Use a knit needle in your machine. This will help prevent making holes in your fabric.
Do not use cotton thread. Cotton thread has no stretch. Polyester or wooly nylon are preferred.
Test different stitches (width and length) on your fabric to determine which you prefer for maximum stretch and security.
Supplies needed to sew these free baby leggings
My favorite sewing machine under $200 is the Brother CS6000i. I bought mine 7 years ago. If you're looking for a serger I love my Babylock serger.
Gather your supplies:
½ yard knit fabric with at least 50% stretch
⅔ yard 1″ knit elastic (not NO-ROLL elastic)
Coordinating thread (avoid 100% cotton thread, it will break easier)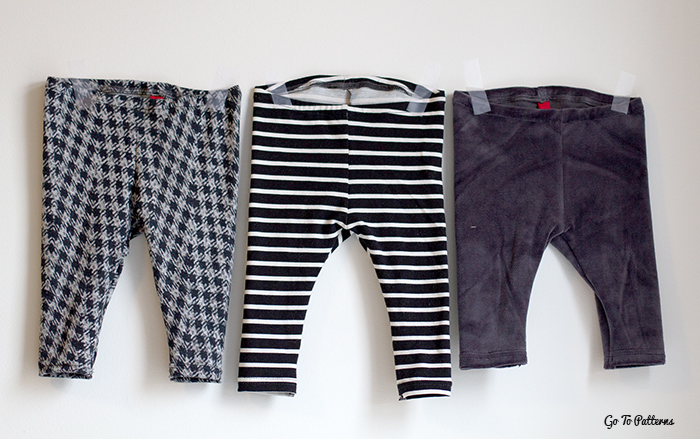 These are so quick you can whip up a whole drawer full in a morning. The great thing about these is you can adjust the elastic for skinnier or chunkier babies. Custom leggings are perfect for babies because no two are the same size and length.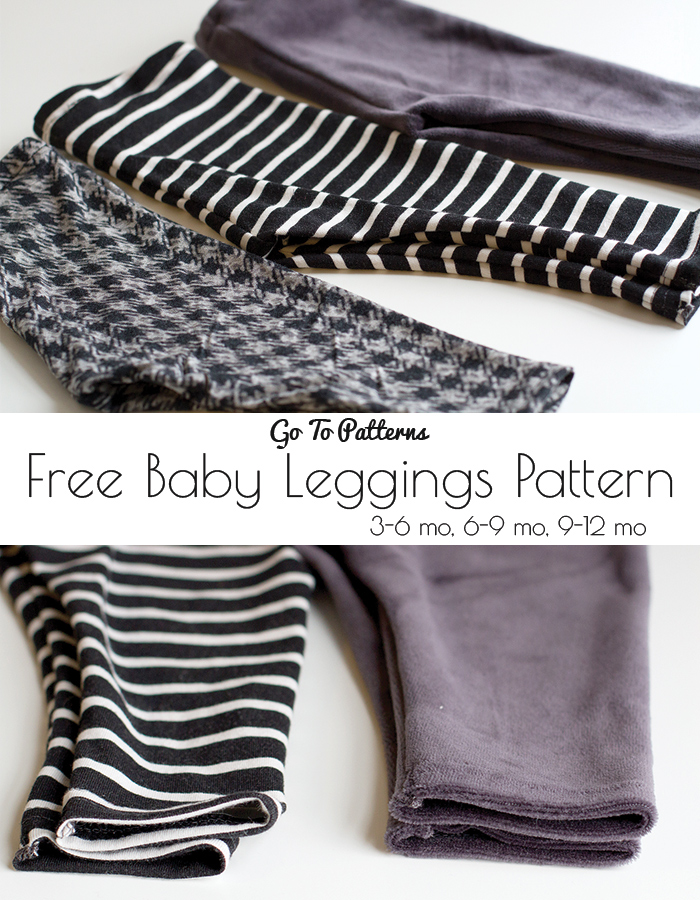 IMPORTANT! Don't skip this part!
The important thing to consider when choosing your fabric is to make sure it's stretchy enough. Some commercial knit fabric isn't very stretchy. But babies need stretch. If you have a 10″ piece it should be able to stretch to at least 15″. That's considered 50% stretch. More is great. You'll want to stay away from slinky stretchy fabric, however. Those aren't great for leggings. If you need more information about the stretch in fabric please read this post.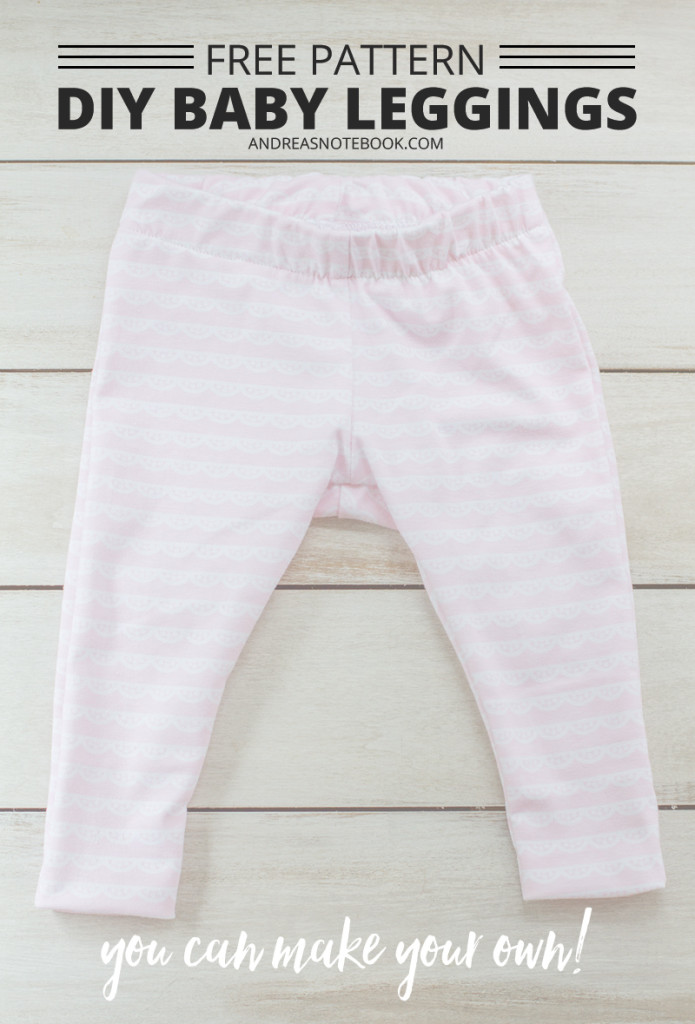 Alright, you're ready to start sewing! Have fun with this pattern. If you're going to share it I hope you'll send people to this page to download directly from me. Thanks! Sign up below and I'll email you the pattern right away!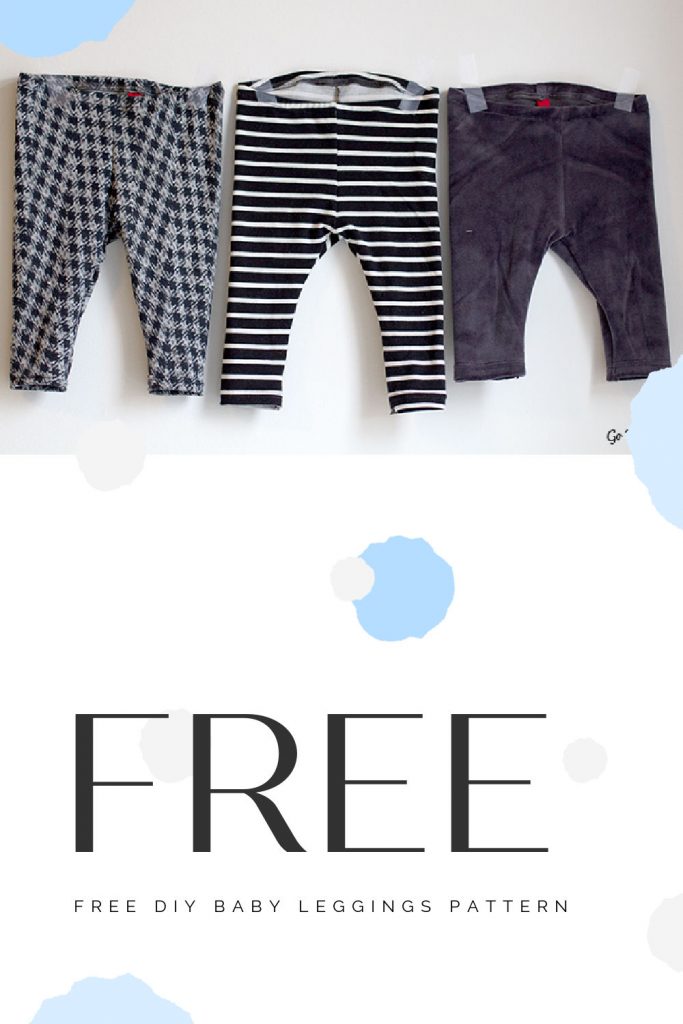 Sign Up For The Free Pattern