Bring on the summer patio parties! It's nearly summer and I'm soooo ready to hang out outside and have a drink with friends. This DIY rolling prep cart is perfect for indoors or outdoors. I love how it looks on the patio but it would be cute in the kitchen as well! The plans and full picture instructions by Liberty Hardware for Home Depot are easy to follow. With just a little experience with tools anyone should be able to make this!
If I were to make this I'd set one of these adorable drink dispensers on it along with a tray to hold cup and snacks or whip up some drinks and maybe grill up a pizza or some fruit!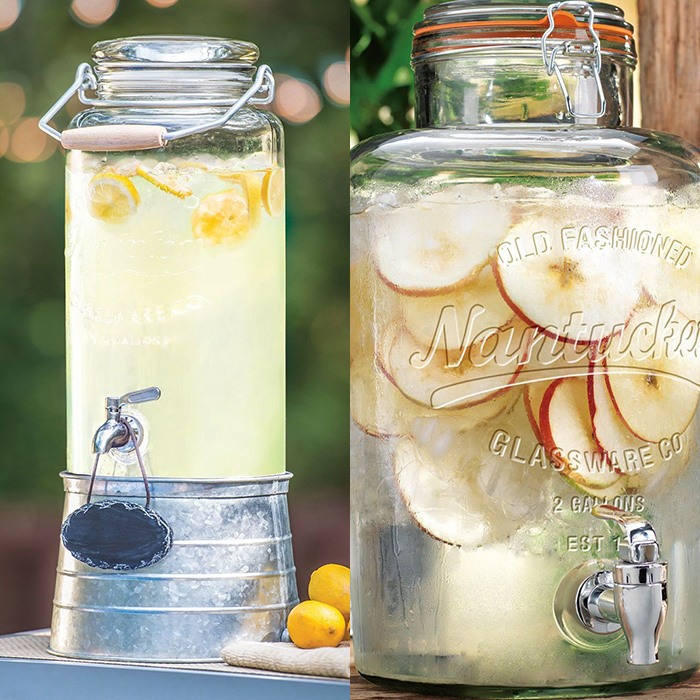 Farmstand Drink Dispenser | Nantucket Drink Dispenser
Aren't those drink dispensers fantastic? They both have great reviews as well. I've been wanting one of these for a long time but didn't know where I would put it. Now I know! What would you put on your DIY rolling prep cart?
Isn't it great? Where would you put yours? Inside or outside?