Christmas decor is exciting to display and make! This year everyone is decorating early. I love seeing so many fun, creative Christmas decor wreath ideas. One of the simplest ways to make a festive wreath is to make an ornament wreath. You an buy inexpensive plastic ball ornaments and make one of these in under 20 minutes! I've found two different methods that look just a little different.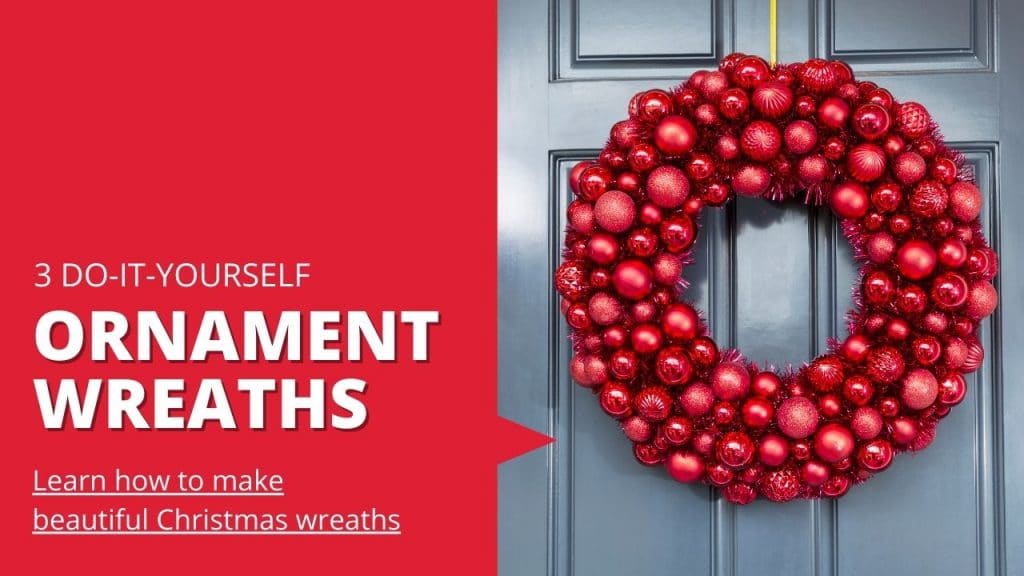 Ornament wreaths are perfect for Christmas but you can use different colored ornaments for other holidays as well. Stock up on red, white and blue ornaments to make one for the Fourth of July. Or buy green ornaments for St. Patrick's Day. And, of course, pink and red for Valentine's day.
1. Beautiful ornament wreath tutorial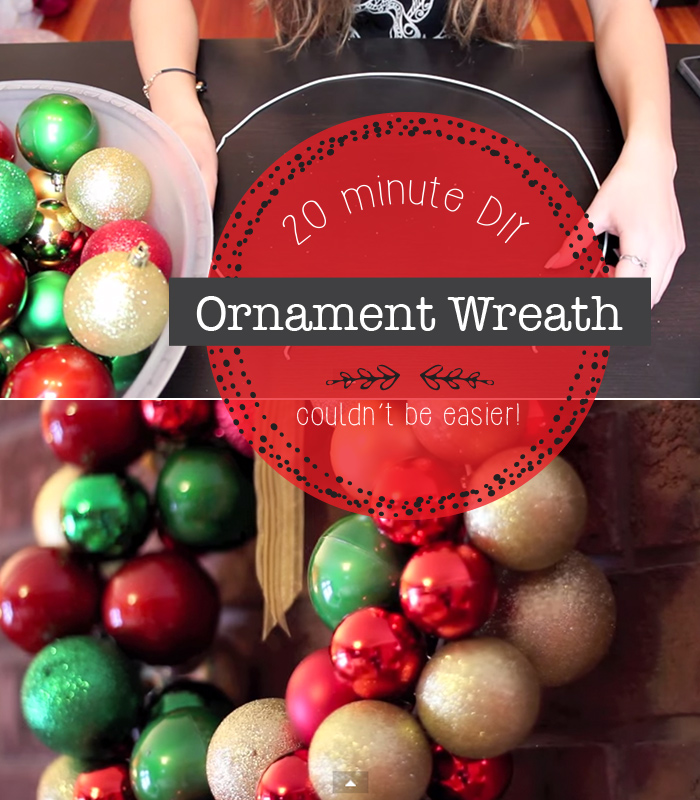 I love the mixture of ornaments and greenery in this Madame Criativa tutorial. It's such a cute do-it-yourself project. You probably have most of these supplies already.This Christmas decor wreath tutorial is perfect for people who like quick projects.
Supplies: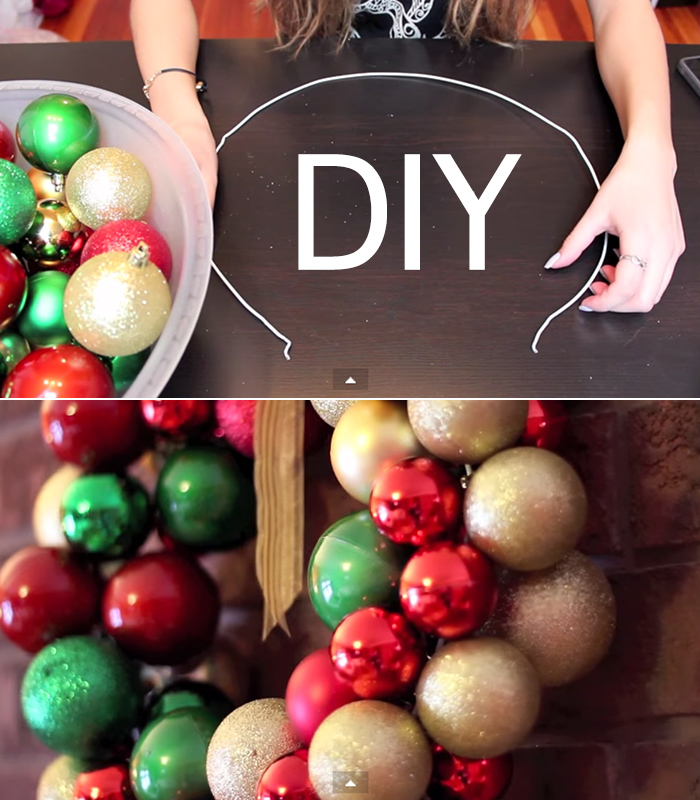 Watch the video tutorial to get the instructions.
---
3. 20 minute ornament wreath tutorial
The second method uses a foam wreath and a hot glue gun to secure the plastic ornaments onto the wreath. This tutorial by Crafts, Homeschooling and More looks easy enough for even the crafting challenged.
Supplies:
foam wreath form
glue gun and glue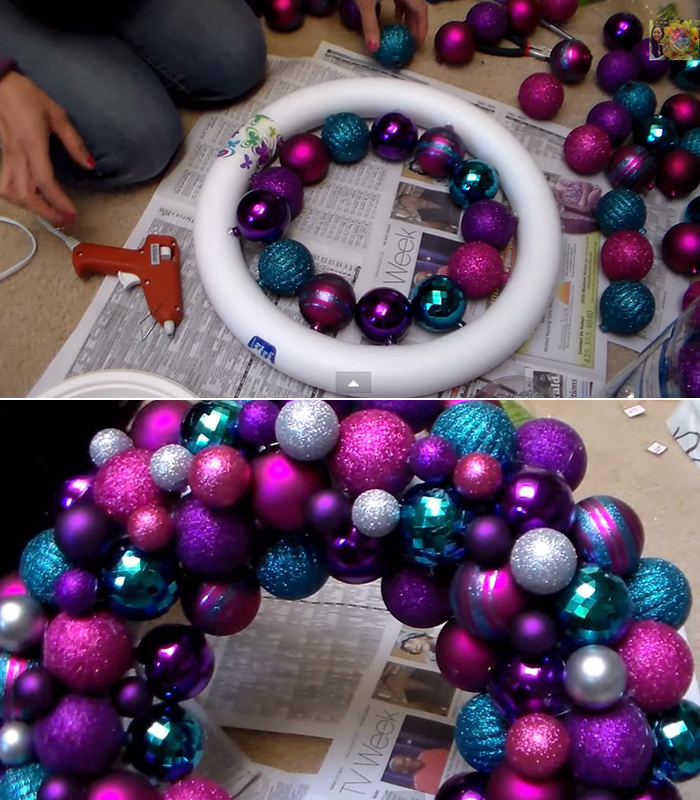 Watch the video tutorial to learn how to make this wreath.
You'll also LOVE these wreaths HERE.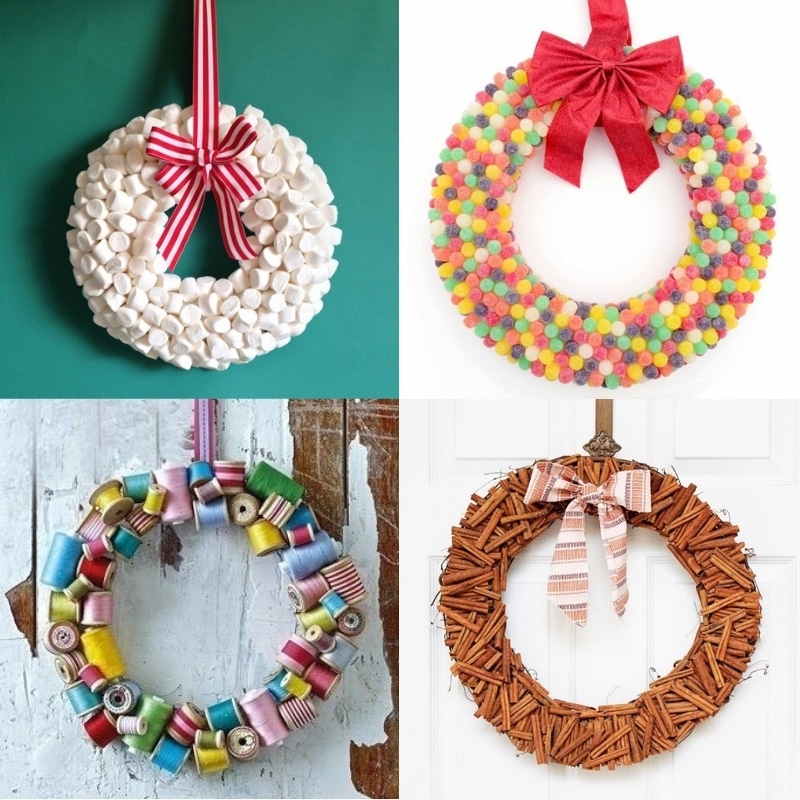 4 Creative Wreath Ideas – Click to see these cute wreath tutorials.