Do you sometimes feel the weight of the world on your back? Need a little extra joy in your life? Times are hard? The season is hard? The world is getting you down? You may want to begin choosing to grab the joy in front of you instead of wallowing in the idea that it is not yours. Believe it or not, there is a recipe for joy!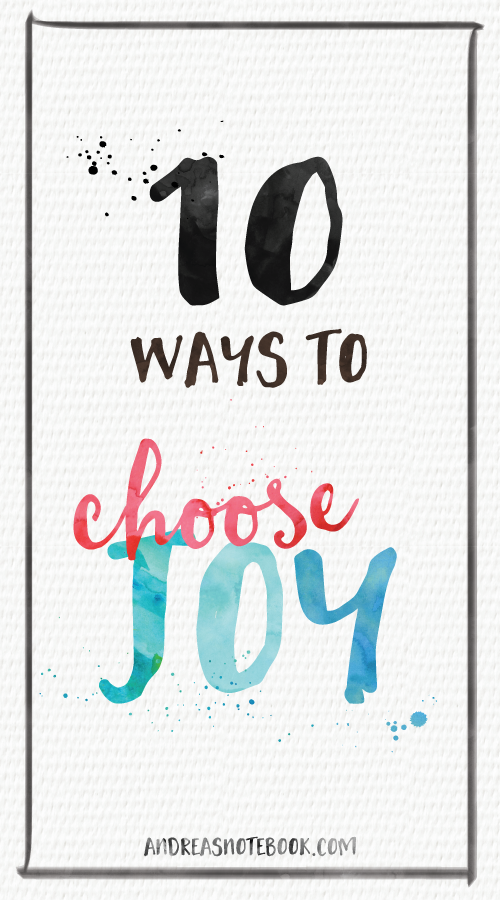 Here are 10 ways you can choose joy right now: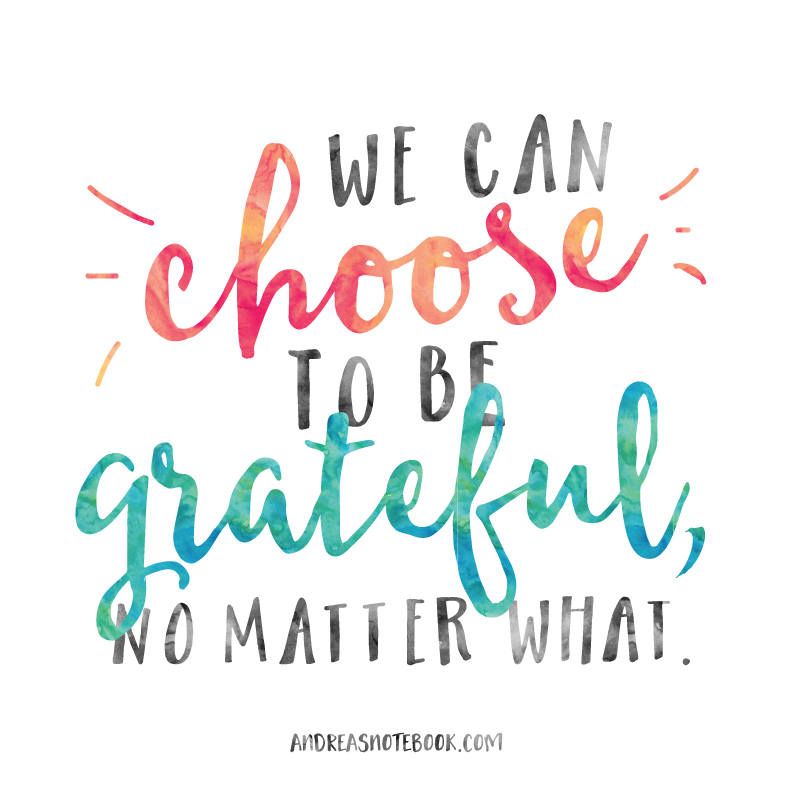 Write Down What You Are Grateful For
Don't stop if you can think of more! And don't forget the little things. You can be grateful for the fact that your milk almost fell out of the fridge but did not. Grab onto those little joys. Committing them to paper helps you recognize and accept them as joys.
Writing down things you're grateful for has several important purposes and benefits:
Shift your focus: When you intentionally write down what you're grateful for, you redirect your attention from negativity to positivity.
Cultivate a gratitude mindset: Regularly practicing gratitude through writing trains your brain to naturally seek and appreciate the good things in life.
Increase mindfulness: Writing down gratitude requires being present and mindful, fostering a deeper connection to the present moment.
Enhance well-being: Research shows that gratitude writing increases happiness, reduces stress, improves sleep, and boosts overall satisfaction.
Create a positive record: Writing gratitude creates a record of positivity, inspiring and motivating you during challenging times.
Build resilience: Gratitude writing helps reframe challenges and fosters resilience and emotional strength.
Strengthen relationships: Expressing gratitude in writing, such as thank-you notes, deepens relationships and fosters connection.
Writing down what you're grateful for is a powerful practice with numerous benefits for your mindset, well-being, and relationships.
Get Outside
The rain breaks for 10 minutes? Get outside and enjoy that fresh air while you can. People who get more fresh air outside have lower stress levels!
Getting outside for your mental health is important for the following reasons:
Nature calms: Being in nature soothes the mind, reducing stress, anxiety, and overwhelm.
Sunlight and vitamin D: Natural sunlight helps produce mood-boosting vitamin D, vital for mental health.
Exercise and endorphins: Outdoor activities provide physical exercise, releasing mood-lifting endorphins.
Stress reduction: Being outside offers a break from daily pressures, promoting relaxation and rejuvenation.
Improved cognition: Nature enhances attention, memory, and creativity, improving focus and problem-solving skills.
Connection with nature: Interacting with nature fosters awe, gratitude, and mindfulness.
Social interaction: Outdoor activities facilitate social connections, vital for mental well-being.
Variety and stimulation: Outdoor experiences break monotony, increasing happiness and vitality.
Getting outside nurtures mental health by leveraging nature's therapeutic qualities, promoting physical activity, reducing stress, enhancing cognition, fostering social connections, and bringing peace and rejuvenation.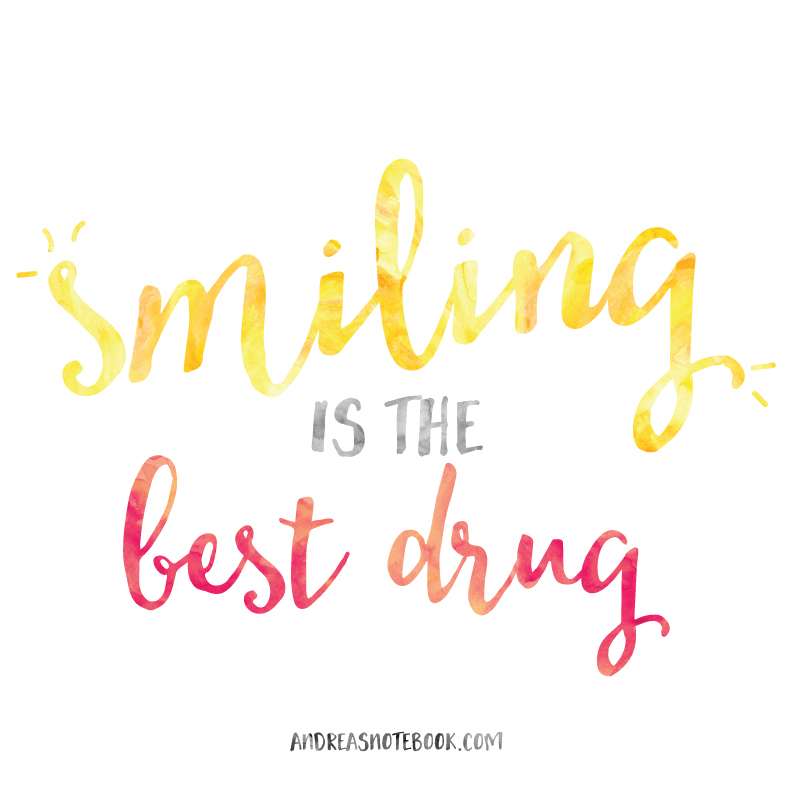 Smile Even When You Don't Feel Like It
Did you know that the act of smiling actually tells your brain to cheer up? It can also lower your heart rate and blood pressure. Not only that, bu dopamine, endorphins and serotonin are all released when you smile. You may have always thought those people who smile a lot smile because they're happy but maybe it's the other way around!
Smiling has positive effects on your health:
Boosts mood: Smiling releases feel-good chemicals, reducing stress, anxiety, and sadness.
Reduces stress: Smiling activates relaxation, lowering heart rate and blood pressure, promoting calm.
Strengthens immune system: Smiling's effects on chemicals and stress can enhance immune function.
Relieves pain: Smiling triggers natural pain relief, offering comfort and relief.
Builds connections: Smiling is a friendly expression, creating positive social interactions and fostering relationships.
Improves relationships: Smiling is contagious and makes you appear approachable, trustworthy, and likable.
Affects perception: People view smiling individuals more positively, leading to better opportunities.
Boosts well-being: Smiling enhances self-esteem, confidence, and mental well-being, promoting resilience.
Remember, even a fake smile can have benefits, influencing your mood and physiology. So, don't hesitate to smile for improved physical and mental health.
Volunteer To Help Others
Serving not only helps the people being served; it reminds you of the bigger picture. Being able to help someone else in need will help you focus outwardly instead of concentrating on the less joyful things you're experiencing. Volunteering has been known to combat depression, give confidence, and give people a purpose. But, probably most importantly, it connects you to people.
Helping people is important for your health due to the following reasons:
Emotional well-being: Helping others promotes positive emotions such as happiness, satisfaction, and a sense of purpose.
Stress reduction: Acts of kindness and generosity can reduce stress levels and improve overall mental well-being.
Social connection: Helping people fosters meaningful connections and strengthens relationships, which are vital for good health.
Enhanced self-esteem: Assisting others boosts self-esteem, providing a sense of accomplishment and self-worth.
Physical health benefits: Studies suggest that helping behaviors may have positive effects on physical health, including lower blood pressure and a stronger immune system.
Increased happiness: Engaging in acts of kindness releases endorphins, known as "feel-good" chemicals, promoting happiness and positivity.
Sense of community: Helping others fosters a sense of belonging and community, creating a support network that contributes to overall well-being.
Reduced loneliness: By reaching out and assisting others, you can combat feelings of isolation and loneliness, promoting mental and emotional health.
Remember, even small acts of kindness can have a significant impact on your health and the well-being of others. Engaging in helping behaviors not only benefits those you assist but also positively contributes to your own physical, emotional, and social well-being.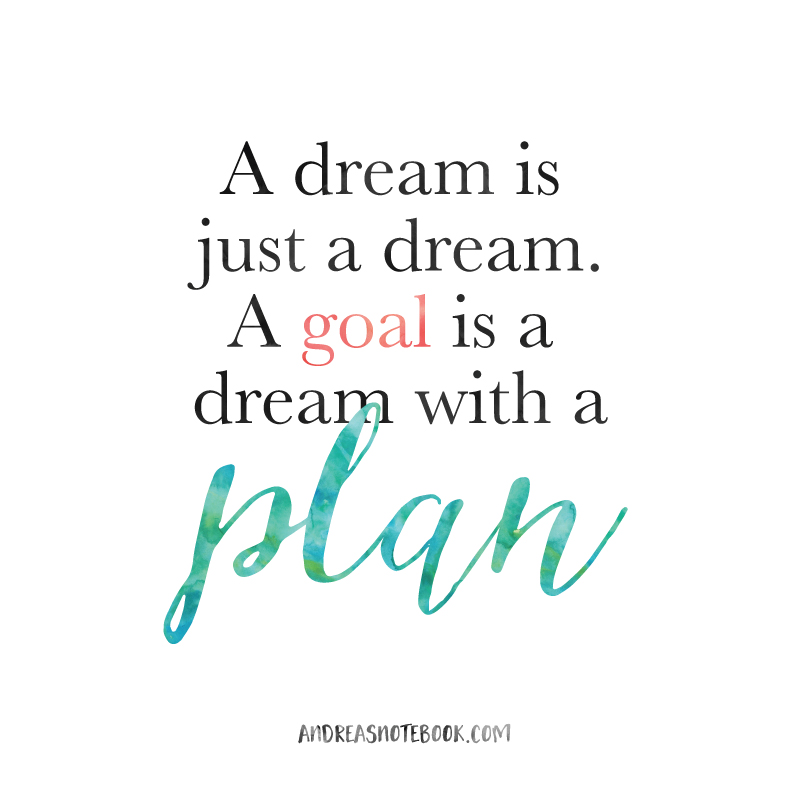 Set A Short Term Goal
Make yourself a goal for the day or the week, then achieve it. Nothing brings joy quite like goal achievement!
Achieving short-term goals is important for your mental health because:
Boosts motivation and confidence: Reaching small goals boosts motivation and makes you feel more confident.
Helps focus and be productive: Short-term goals keep you focused and productive on specific tasks.
Shows progress: Achieving short-term goals gives a sense of progress and improves well-being.
Reduces stress and worry: Breaking big goals into smaller ones reduces stress and anxiety.
Builds resilience: Accomplishing short-term goals builds resilience and helps handle challenges better.
Develops discipline: Setting and achieving short-term goals develops self-discipline and personal growth.
Celebrates small wins: Celebrating each achievement brings positive emotions and reinforces a positive mindset.
Encourages goal-setting: Consistently achieving short-term goals forms a habit of setting and achieving bigger goals.
Remember, setting small and realistic goals brings motivation, reduces stress, and improves your mental well-being.
Tell Someone How You Appreciate Them
Write a thank you note or just drop by to tell someone how much they mean to you. Spreading joy will always bring you joy. Sometimes we can fall into the trap of expecting our appreciation to be reciprocated so make sure you're expressing appreciation without expecting anything in return!
Showing appreciation to others is important for your own mental health for several reasons.
Firstly, expressing gratitude creates a positive connection between you and the people around you, fostering a sense of belonging and social support. Secondly, it cultivates a mindset of positivity, shifting your focus from negative aspects to the positive aspects of your relationships. Moreover, showing appreciation enhances your overall well-being by promoting positive emotions such as happiness and contentment.
Additionally, expressing gratitude improves your self-esteem and self-worth, as it allows you to acknowledge the value and impact of others in your life. It also strengthens your relationships, as appreciation fosters trust, respect, and a deeper sense of connection.
Furthermore, demonstrating gratitude helps reduce stress and anxiety, as it encourages you to focus on the present and appreciate the small moments of joy and kindness. Lastly, expressing gratitude is a simple act that can bring joy and positivity not only to others but also to yourself, creating a ripple effect of happiness in your daily life.
In summary, showing appreciation to others has numerous benefits for your own mental health, including social connection, positive mindset, increased well-being, improved self-esteem, stronger relationships, stress reduction, and spreading happiness.
Let Laughter In
Find humor in everyday situations and allow yourself to laugh freely. Laughter has a remarkable ability to lift spirits and bring joy.
Laughter has several positive effects on your health.
Firstly, it triggers the release of endorphins, which are natural feel-good chemicals, promoting happiness and reducing stress. Secondly, laughter boosts the immune system by increasing the production of antibodies and activating immune cells.
Moreover, laughing helps relax muscles, relieving tension and physical discomfort. It improves blood flow and oxygenation, enhancing cardiovascular health.
Furthermore, laughter acts as a natural painkiller, stimulating the production of natural pain-relieving substances. It can also alleviate anxiety and elevate mood, contributing to improved mental well-being.
Additionally, laughter promotes social connections, fostering a sense of belonging and strengthening relationships. It builds rapport, diffuses tension, and enhances communication.
Lastly, laughter brings joy and lightheartedness to daily life, improving overall quality of life and enhancing emotional resilience.
In summary, laughter benefits your health by boosting mood, strengthening the immune system, relaxing muscles, improving cardiovascular health, relieving pain and anxiety, fostering social connections, and enhancing overall well-being.
Watch A Sunrise Or A Sunset
A still moment watching nature's beauty can do wonders for the soul. Watching a sunrise or sunset creates joy for several reasons.
Firstly, witnessing the beauty of nature's colors and the changing sky evokes a sense of awe and wonder, connecting us to something greater than ourselves. It reminds us of the beauty and magnificence of the world we live in.
Secondly, the tranquil and serene atmosphere during these moments promotes a sense of peace and calm. The soft and warm hues of a sunrise or the vibrant and dramatic colors of a sunset create a soothing ambiance that can uplift our mood and reduce stress.
Moreover, sunrises and sunsets mark the beginning and end of the day, symbolizing a fresh start or a moment of reflection. This sense of transition can bring feelings of hope, optimism, and gratitude for the opportunities and experiences that lie ahead or that we have witnessed.
Additionally, watching a sunrise or sunset often involves taking a pause from our busy lives and immersing ourselves in the present moment. It encourages mindfulness and presence, allowing us to fully appreciate the beauty unfolding before us.
Furthermore, these natural phenomena serve as reminders of the cycles of life and the passage of time. They can evoke a sense of perspective and remind us to cherish the precious moments we have.
Lastly, sharing the experience of watching a sunrise or sunset with loved ones or even strangers can create a sense of connection and shared appreciation. It can foster a sense of community and remind us of the joy that comes from connecting with others.
In summary, watching a sunrise or sunset brings joy by inspiring awe, creating a peaceful atmosphere, symbolizing new beginnings or reflection, promoting mindfulness, offering perspective, and fostering connections with others. It is a simple yet profound experience that can bring happiness and a sense of wonder to our lives.
Engage In Activities You Love
Find hobbies, interests, or creative outlets that bring you happiness and fulfillment. Prioritize self-care and make time for activities that bring you joy.
Practice Mindfulness.
Be present in the moment, focusing on the here and now. Embrace the beauty around you and savor the simple pleasures of life. Engaging in hobbies creates joy and happiness for several reasons.
Firstly, hobbies provide an opportunity for self-expression and creativity. When you pursue activities you enjoy, you can freely express yourself, tap into your talents, and unleash your creativity, which brings a sense of fulfillment and satisfaction.
Secondly, hobbies offer a break from the demands of daily life. They provide a space where you can immerse yourself in something you love, allowing you to temporarily set aside stress, responsibilities, and worries. This escapism can bring a sense of relief and relaxation.
Moreover, hobbies give you a sense of accomplishment and progress. As you invest time and effort into your hobbies, you can witness growth, improvement, and mastery. This progress boosts self-confidence, self-esteem, and a sense of achievement, leading to happiness and fulfillment.
Furthermore, engaging in hobbies provides an opportunity for social connection. It can involve joining clubs, groups, or classes where you meet like-minded individuals who share your interests. This social interaction and sense of community contribute to joy and happiness.
Additionally, hobbies promote mindfulness and being in the present moment. When you are deeply engaged in an activity you enjoy, time seems to fly by, and you experience a state of flow where you are fully absorbed and focused. This mindfulness enhances the enjoyment and happiness derived from your hobbies.
Lastly, hobbies offer a chance to explore new interests, learn new skills, and discover hidden passions. The excitement and curiosity that come with exploration bring a sense of joy and fulfillment.
In summary, engaging in hobbies brings joy and happiness by providing avenues for self-expression, offering an escape from stress, fostering a sense of accomplishment, promoting social connections, facilitating mindfulness, and encouraging exploration and personal growth. It is through these experiences that hobbies can greatly enrich our lives and contribute to our overall well-being.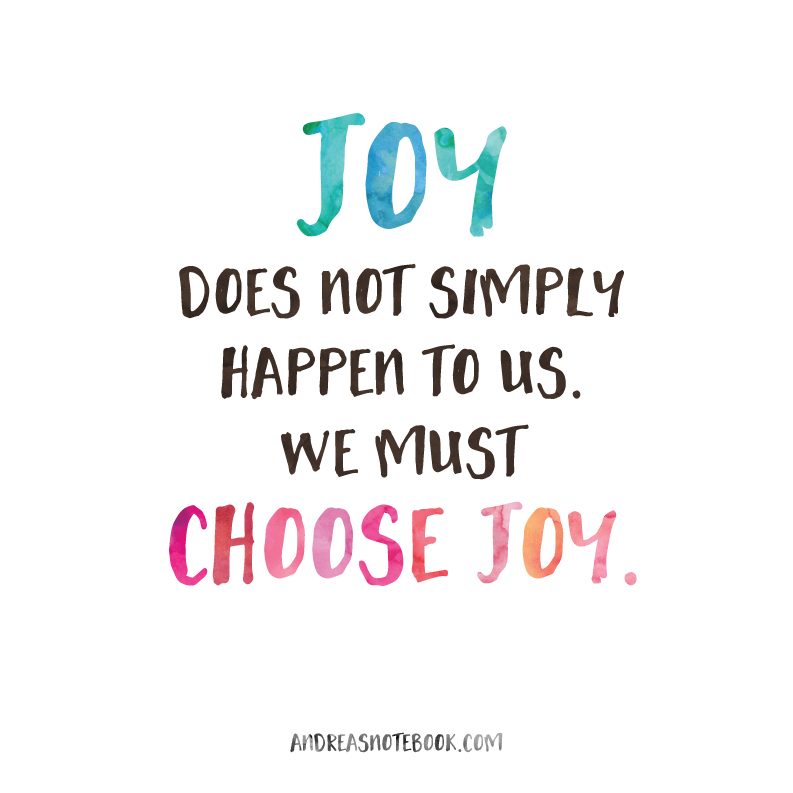 More Posts You'll Love