Organizing your kitchen can get expensive if you go to a specialty store and buy organizing containers. Here are some less expensive ways you can organize your kitchen. Check out these frugal kitchen organizing ideas.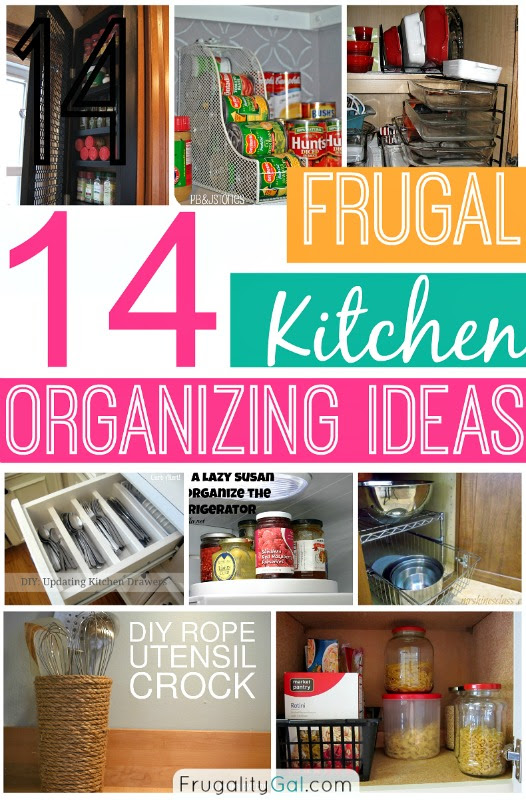 Use Baskets – Use baskets to organize utensils, linens or plastic containers. You can get baskets at thrift shops cheaply.
DIY "Weathered" Baskets – Make these fun baskets from diaper boxes!
Lazy Susan – Use a lazy susan in the refrigerator to make the things in the back easier to reach.
Wire Baskets Inside Cabinet Doors – Use a cheap wire basket meant for foil boxes to store cutting boards out of the way.
DIY Rope Utensil Crock – With a little hot glue and some rope you can make this rustic looking container.
DIY Utensil Drawer Divider – Make your own drawer divider.
DIY Drawer Spice Organizer – Storing spices in a drawer is easier than on the counter or in a cupboard. This way you can see them all!
See more kitchen organizers on the Frugality Gal.
More Tips You'll Love