Whether you've been sewing since Home Ec or you're just learning because you wanted to sew a face mask, here are some great sewing hacks and tips you'll enjoy! There's everything from tips for keeping your stitch straight to how to make a ruffle. And some advanced tips like sewing an invisible zipper or adding a seam allowance to a pattern.
When I first started sewing I loved learning new little tricks to make sewing easier or more fun. And sometimes I liked tips that encouraged me to break the sewing rules a little. Not every project needs to be a masterpiece! Sometimes making things quicker is just what you need.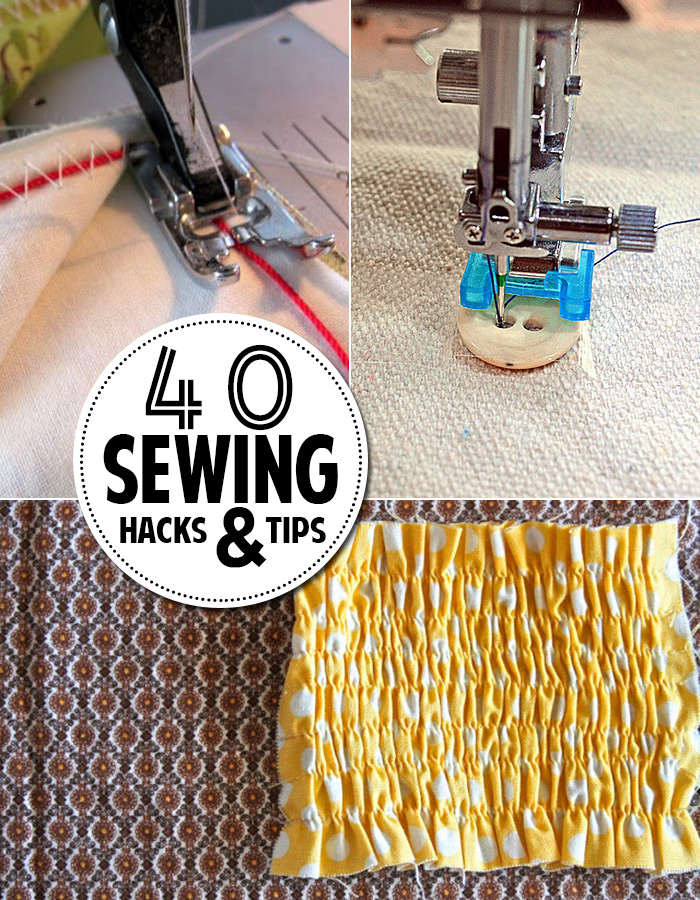 I've gathered 40 sewing tips & hacks that may make your life easier. These sewing hacks are great for increasing your skills, speeding up your process or just keeping things better organized! From "hacks" to just some pretty awesome tips you'll wish you knew years ago, each of these are something I learned from. Whether you're new to sewing or an old pro, I hope you find something helpful.
My favorite sewing hack is using freezer paper! But these are all good. Once you've looked through these, I've got 40 More Sewing Tips you'll enjoy. You're never too old to learn a new trick!
Don't sew yet or wanting to learn?? Get a great, basic sewing machine and then come back to see these great tips! Go ahead and click the photo below to learn more about each of these sewing tips. Then leave a comment and tell us which is your favorite. Did you already know any of these?
Sewing Hacks & Tips:
[categorythumbnaillist 1335]
---


Love sewing? We've got so many great sewing tutorials for you!! Grab a cup of coffee and start pinning all your favorites! Make sure you follow this great Pinterst board as well!