Love Halloween? How about a good dose of ghosts, witches, and vampires to get you in the mood for the season. Whether you like you things on the scary side or prefer a more fun and festive spin to All Hallows Eve, I've rounded up my top ten books go get you in the Halloween spirit. Whiles all of these are great Halloween books they can be read and enjoyed any time of year. Click on the titles to learn more about each book.
---
If you are in the mood for something creepy and fantastical check out Crimson Bound, a super unique and dark retelling of Little Red Riding Hood. After an unfortunately encounter with a stranger in a forest, Rachelle who's always been good finds herself bound to the very evil she has always been intent on conquering. There is action, interesting characters, great relationships, and overall great story. The writing is simply gorgeous and the tale is so different than anything else out there you won't be able to stop reading.
---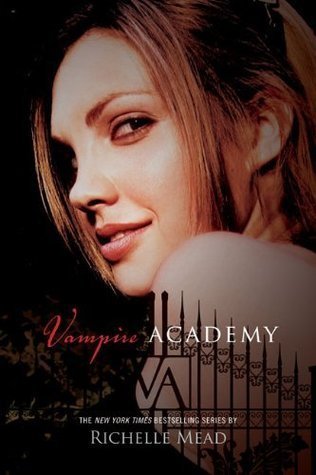 Are sparkly vampires more your cup of tea? If you haven't checked out the Vampire Academy series you should do so ASAP. Forgive these books their unfortunate name and covers because they are really SO MUCH FUN. It all takes place in a world where Vampires are protected by half vampire half human body guards. These books have some of the best sassy characters and are filled with wonderfully light and fun fighting action, romance, humor and supernatural teens at boarding school.
---
You can't have Halloween without some witches. Spellcaster is another fun twist on the traditional. Nadia who is descended from a long line of witches just knows that there is something dark and suspicious about her new town. For as long as Mateo has know there have been rumors of a curse focusing on his family. With the strange things he's experiencing he wonders if the curse will take him next. Join the two in this action packed tale full of magic and romance. Bonus points of also having Halloween scenes in the book.
---
An accident with creepy repercussions, a cute rich boy that is totally swoon worthy, and flashbacks with lots of crazy twists and turns. The Mara Dyer series is a combination of great characters, intricate and unique story telling, and down right horror. These books had me tip-toeing around my house with all the lights on at night. If you like a creepy tale with some fabulous characters and weaving story lines pick this up. But be warned, while book one starts off as more of a cute teen tale with some weird stuff and minor creepiness the series ends comfortably nestled in full on horror.
---
Halloween doesn't just have to be about ghosts and gouls. For more of a serial killer type of fright check out the young adult read I Hunt Killers. In this dark but not overly graphic serial killer series the main character who happens to be the son of a notorious serial killer finds himself helping the good guys to solve crimes by digging into the things he learned from gold old (or maybe bad old is more like it) pops. I don't really do horror but I gobbled these books up. Great thrillers but not overly gruesome or gratuitous on the evil side.
---
On the other end of the spectrum Die For Me is a fun light paranormal romance. The catch? Most of the characters are dead. These rethought mash up of ghosts mixed with zombies are a bunch of cute guys (and some girls). You'll fall in love with the revenants as you traipse around Paris with Kate (not dead) and her new undead friends who repeatedly sacrifice themselves to save others and come back for more. Great friendships, fun ideas, a good dose of action, and definitely swoonable moments.
---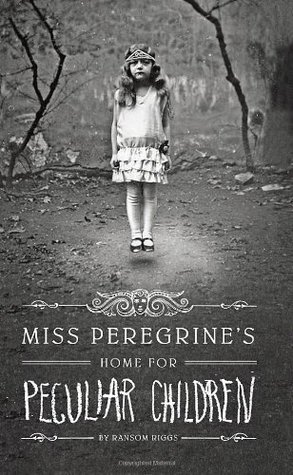 Looking for something a little peculiar with a small side of creepy? Miss Peregrine's Home for Peculiar Children is unlike any book you've read. The story is formed around very bizarre old photographs the author found like the floating girl on the cover. This middle grade series follows Jacob as he travels to a small island off the coast of Wales in search of truths about his family. While there he discovers the most strange home for orphans. The adventure that ensues is whimsical and full of all kinds of interesting and fascinating ideas and characters.
---
Think the classic story of The Jungle Book meets ghosts and you'll have Neil Gaiman's The Graveyard Book. The story telling in this book is gorgeous if you get a chance listen to the audiobook! Nobody Owens is a regular boy except that he lives at a graveyard where he is being raised by ghosts. The most loving and caring of ghosts but still ghosts. Follow him as he learns to navigate the dangers of the graveyard and what it would mean to step outside. This is such a unique book, when I first picked it up I didn't know what I thought but by the time I finished it I was completely in love.
---
Boarding school for witches and other supernaturals? Yes please. Hex Hall is a fun teen series full of normal high school romance, frienemy drama, but with the added awesomeness of kids with powers and a few evil villains to battle. Fun and light, a great read if you're looking for some paranormal reading candy this Halloween.
---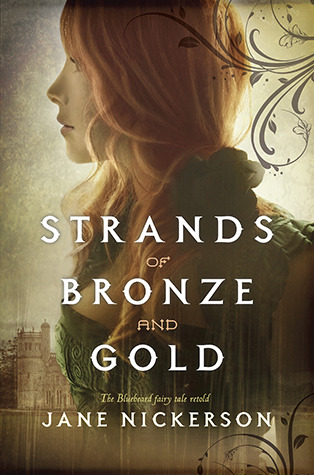 Do you know the story of Blue Beard and his murdered wives? No worries if you don't, I surely didn't when I dove into Strands of Bronze and Gold but I found myself sucked into this slightly creepy retelling of the classic tale. This reads like historical fiction with a good dose of the chills and thrills of a good murder mystery.
What books do you think scream Halloween?