My family loves ribs. Loves loves loves ribs. I actually don't love ribs so I didn't used to make them. I just didn't know if they were good or not. Then I found the secret to the most delicious BBQ ribs recipe.
Are you ready for this? It's really easy.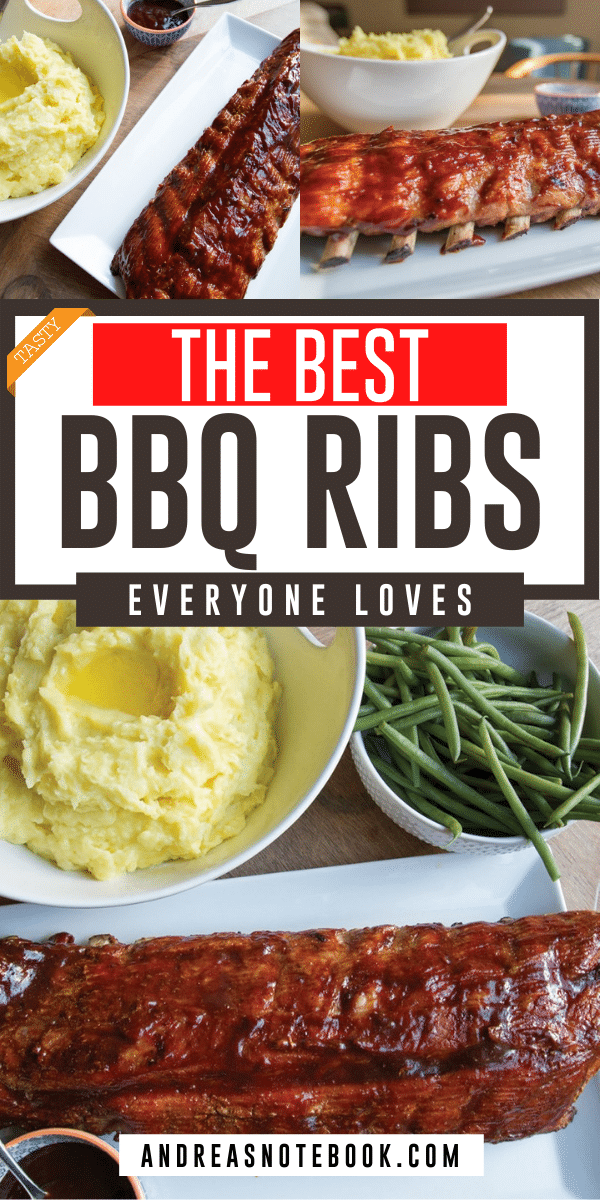 Not only do my kids love ribs but my kids love food. Like, really love food. BBQ ribs are one of their favorite foods, of course. And this secret cooking method leads to the most moist and delicious ribs! Even people who aren't big fans of ribs love these!
Serve these up with my favorite mashed potatoes and some steamed green beans for the perfect comfort meal. You will not be disappointed!
The kids always dig into the ribs, even my little guy who generally hates to get messy. Thankfully wet wipes exist!
What do you serve with ribs?
Anything! Most commonly people serve ribs with:
potatoes (mashed or baked)
green vegetables (salad, green beans, asparagus, etc)
baked beans
Ingredients
4

lbs

pork ribs

1

tbsp

garlic powder

1

tbsp

smoked paprika

¾

cup

brown sugar

1

tsp

salt

2

cups

BBQ sauce
Instructions
Mix the dry ingredients together. Rub onto both sides of the ribs.

Wrap ribs in heavy duty foil, folding down the edges to seal in the juices. This is the BEST secret to really tender ribs!

Place in the oven on a baking sheet. Cook for about 2 hours, or until the meat begins to pull away from the ends of the bone.

Remove ribs from the oven and cover with the BBQ sauce.

Place ribs on a grill over high heat for about 2 minutes on each side. That's it!