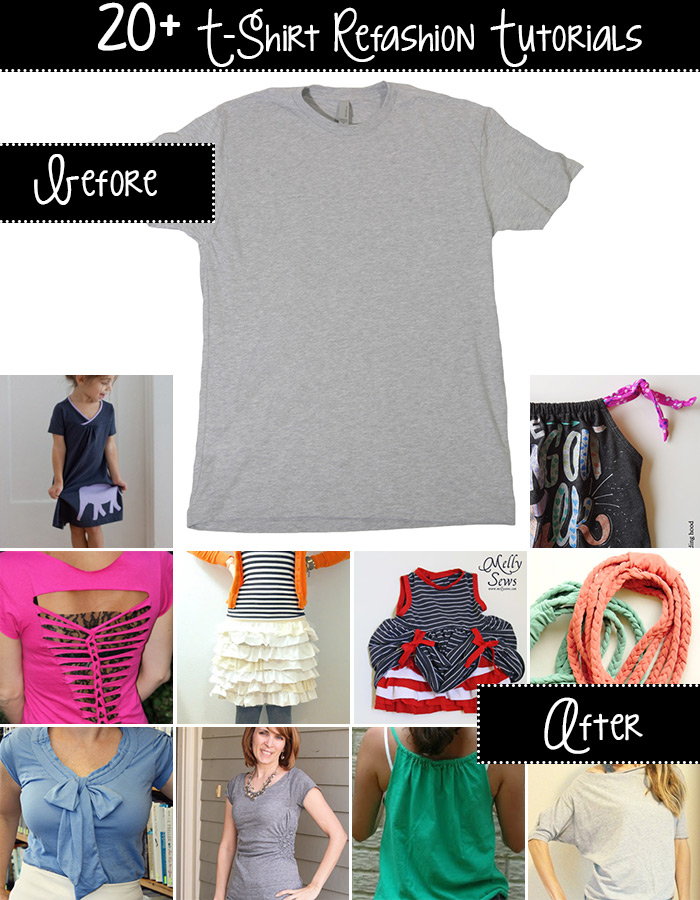 Everyone loves a great t-shirt upcycle! Find a big shirt in the thrift store or on clearance and the possibilities are endless! It's fun to take something old and make it new. Some of these tutorials are no-sew and some require a little sewing. All are pretty easy! Below are over 20 of my favorite t-shirt refashion tutorials. Click the link below each photo to go to the original tutorial.
T-shirt Upcycle Tutorials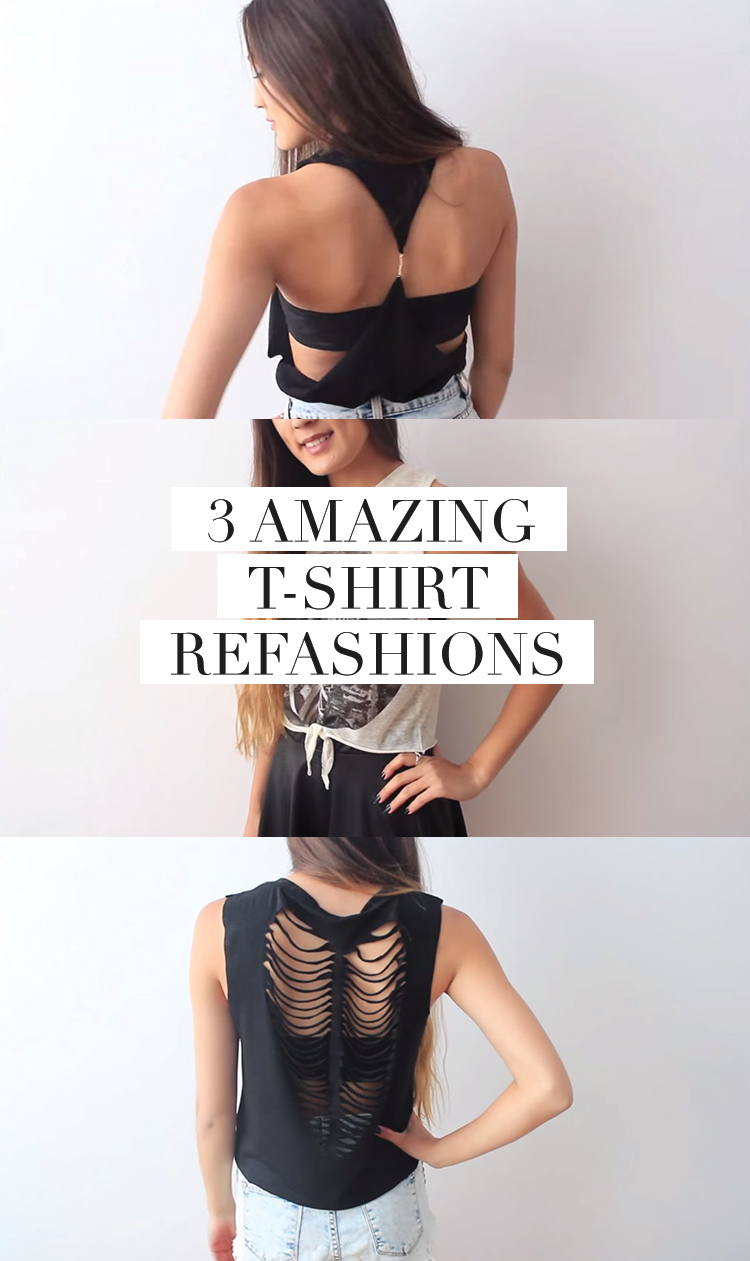 3 t-shirt refashions for summer or the beach! These video tutorials are really easy.
---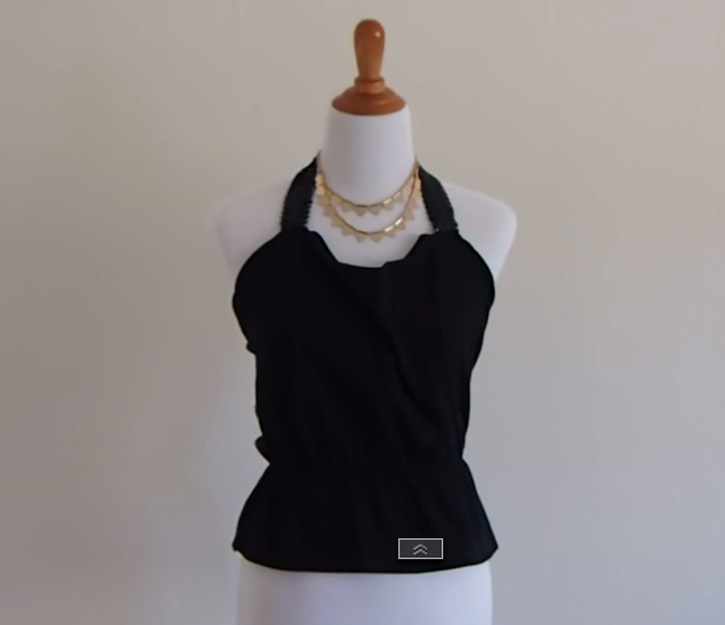 T-shirt to halter video tutorial by Sew In Love.
---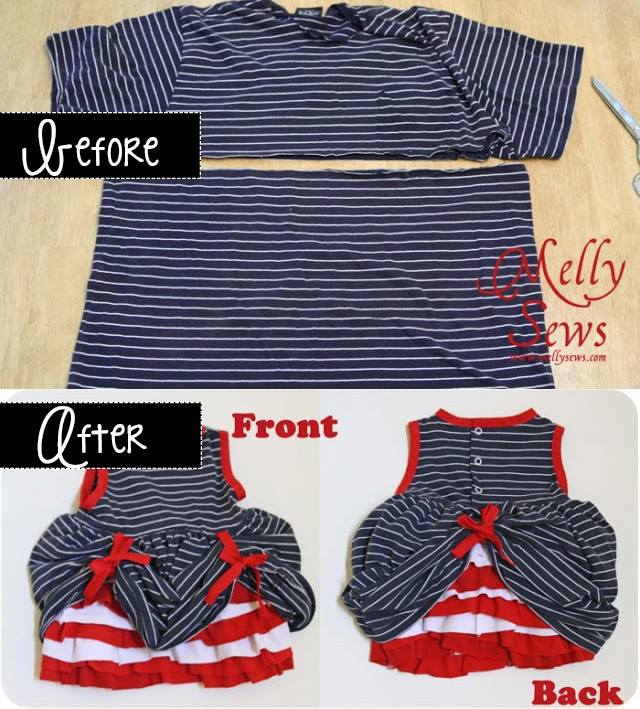 Large t-shirt to adorable baby Betsy Ross dress tutorial by Melly Sews.
---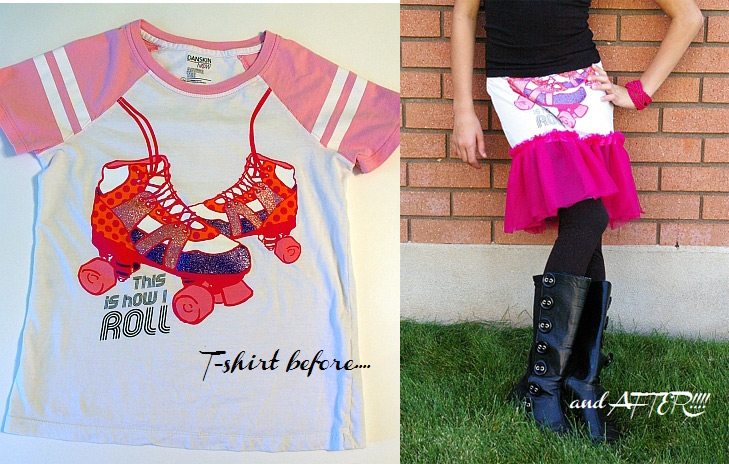 Cute shirt to skirt upcycle tutorial by Brassy Apple.
---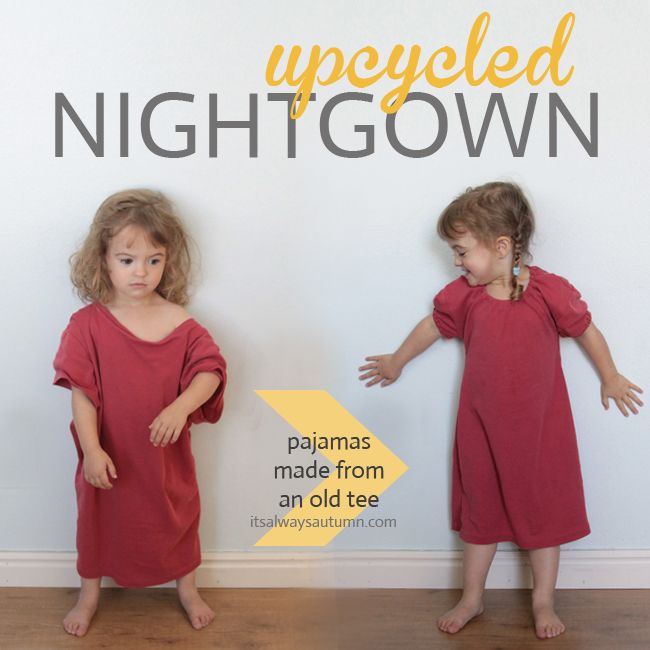 10 minute t-shirt to nightgown tutorial by It's Always Autumn
---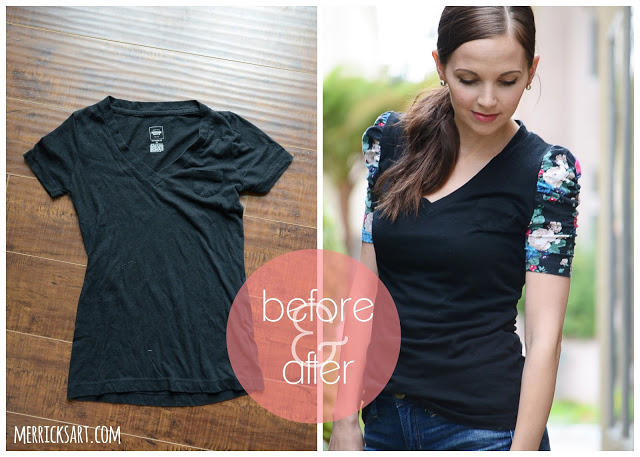 Contrasting sleeve t-shirt refashion tutorial by Merrick's Art.
---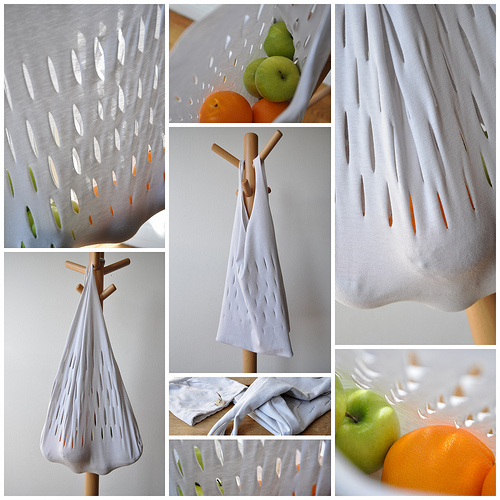 Upcycle a t-shirt into a produce bag with this tutorial from Between the Lines.
---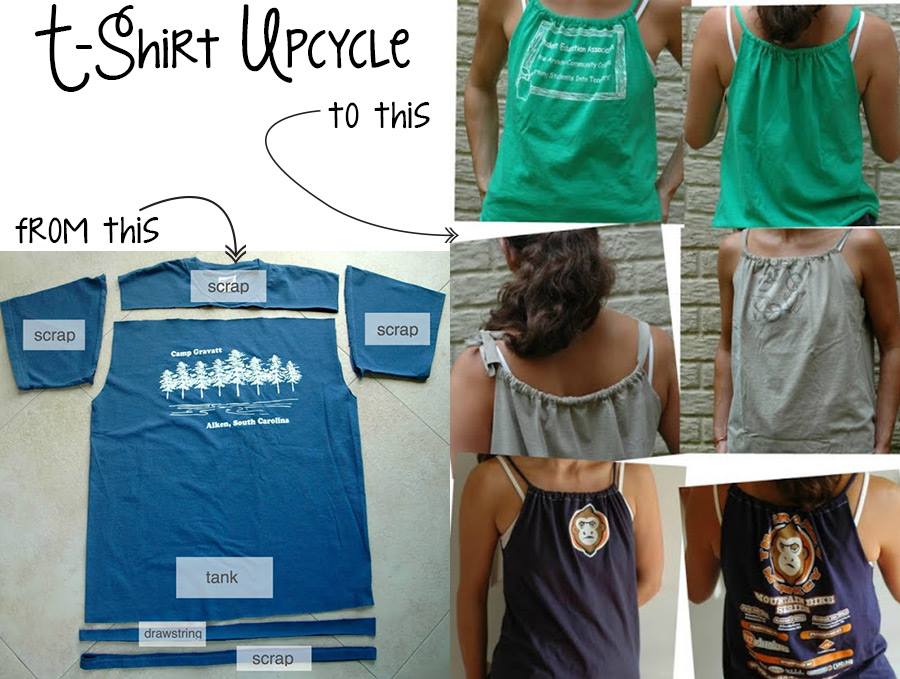 T-shirt to easy tank top tutorial by Crafterhours.
---
Click the arrow to see more great projects!

---
You might also like:
---