For Thanksgiving this year use your Instant Pot to save a little time. You can cook everything in the meal in the electric pressure cooker. It's great if you're cooking the whole meal or even if you're just making one thing.
I love cooking in the Instant Pot as much as possible. I usually cook chicken, pork or stew but these recipes are tempting me! I'm definitely going to try the turkey breast recipe.
Recipe & photo by Cubes n Juliennes
Oh yum! If you like sweet potatoes you won't want to miss this one! Don't these look delicious? And cooked in an instant pot so what could be easier? These make a great side dish or even a lunch. The sweet potatoes are cooked perfectly. Add your favorite toppings. Maybe even some chicken or pork to make them a taco base?
Recipe and photo by Chisel & Fork
Doesn't this look amazing? Skip the whole turkey and just do a turkey breast. You'll save time and it's so much easier to carve! This is perfect for a small crowd, or when you only like breast meat.
This is so easy you'll want to make a turkey meal more than just once a year! Add a few easy sides and you can have Thanksgiving meal all year long.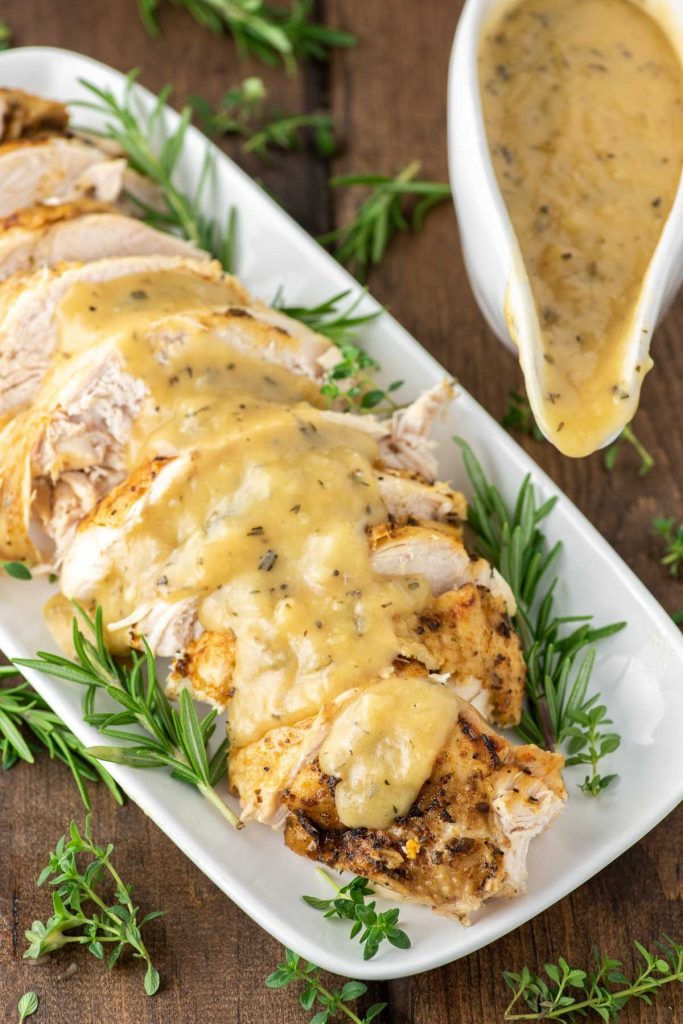 Recipe and photo by Balancing Motherhood
I'm a sucker for cheesecake. Have you tried making one in an Instant Pot yet?? All you need is an Instant Pot springform pan. Though any brand will do. This recipe looks really tasty. I might drizzle some chocolate on the top for fun.
Recipe and photo by This Healthy Kitchen
This is the easiest way to make mashed potatoes when you're busy cooking everything else on Thanksgiving. I love good, buttery mashed potatoes and these fit the bill!
Recipe and photo by Mama Cheaps
Free up your stove by cooking the corn in the Instant Pot. They turn out perfectly every time!
Recipe and photo by Cubes n Juliennes
Try a twist on a traditional butternut squash soup by making this curried version. It looks like it would smell and taste delicious!
Recipe and photo by Little Sunny Kitchen
Have you ever tried stuffed pumpkin? Cooking it in the instant pot will help it turn out perfectly every time!
Recipe and photo by Simply Happy Foodie
If you love homemade cranberry sauce you'll love this recipe. So much tastier than canned cranberries. You won't get the can shape but your tastebuds will thank you!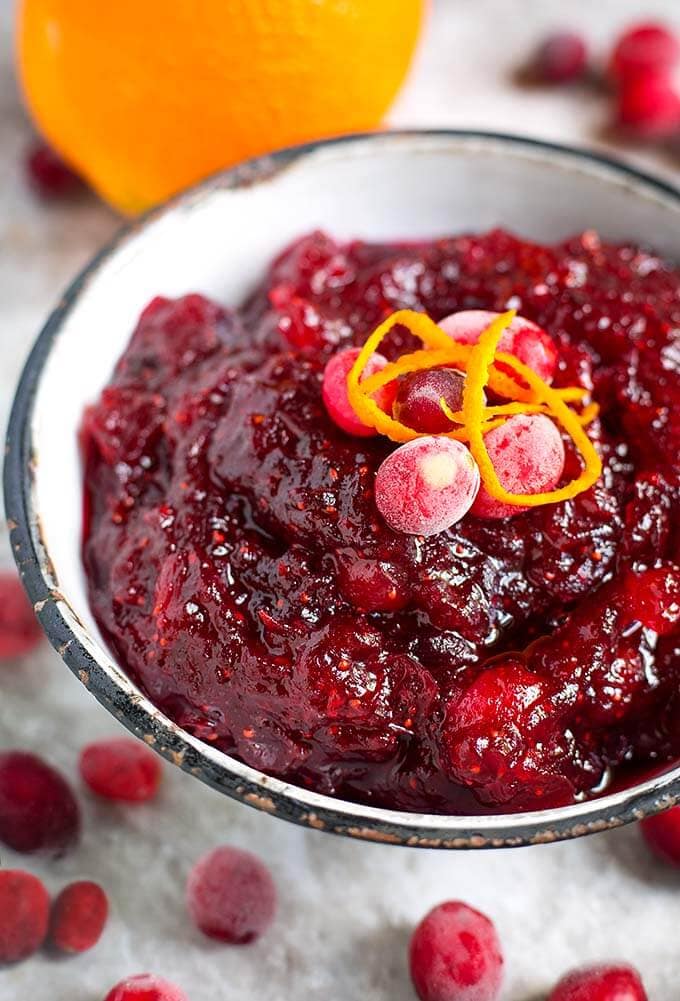 Recipe and photo by Simply Happy Foodie
Fix it and forget it. This cornbread stuffing couldn't be easier!
Recipe and photo by Busy Cooks
Love cheesy potatoes? These scalloped potatoes are the ultimate comfort food. This recipe is full of cheese and even includes ham. It could be a meal by itself on a day you need comfort!