I've been working really hard for the past year and a half to change the way I use (and abuse) food. It's something that nourishes and heals rather than fulfills my sugary desires. It's been a journey. I saw some photos of myself from a year ago recently and was stunned at how much I've changed. And not the type of change you expect in middle age. I am not only feeling better but I'm not afraid to say that I look better too! A few changes in what I eat has made a huge difference in my life.
One of the simple things I've done is to plan my lunches. No more grabbing something quick on the run. Absolutely no fries or bowls of pasta for lunch anymore. And I'm skipping the soda. So filling up on veggies at lunch is how I'm rolling these days. As you can see, this lunch is not only good for me, it tastes goooood!
Yes, that's a salad and a smoothie. I tried out the Berry Carrot Dream from Smoothie King and it's really good. So far I'm enjoying the Apple Kiwi Kale and the Carrot Kale Dream as well. I've heard great things about the new Veggie Avocado Pineapple. I think we all know that avocado is! Avocado is loaded with heart healthy monounsaturated fatty acids. I love their smoothies because you can get a few servings of greens and veggies in by drinking something tasty.
If you want to try one out you can sign-up for a $2.99 20oz. coupon via email and sign up to earn rewards in the loyalty app. Try it out and tell me which is your favorite flavor.
As you can see, I'm eating more salads. I love salads for lunch because they're easy to put together and they travel well if you are away from home during the day. I'm sharing 5 of my favorite lunch salads. Salads don't have to be boring if you don't want them to be!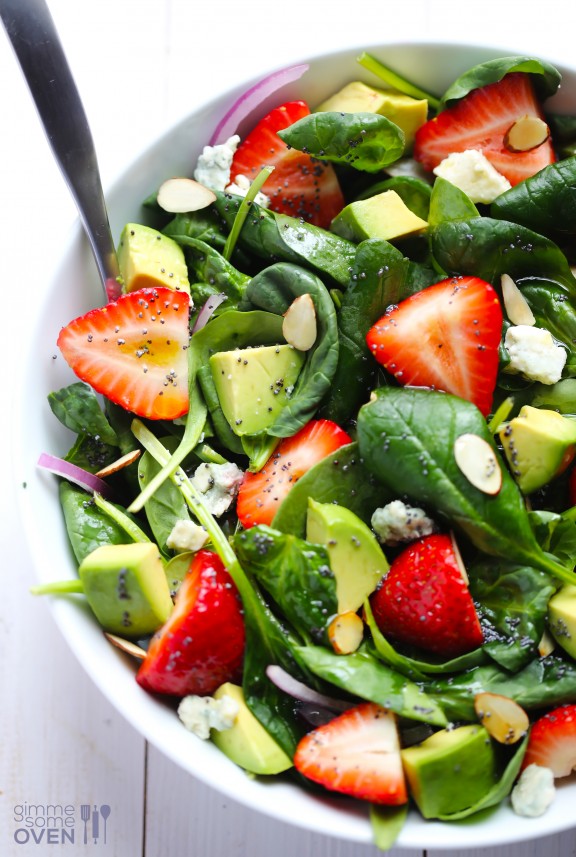 Avocado Strawberry Spinach Salad with Poppyseed Dressing | Gimme Some Oven
---
Apple Cranberry Spinach Salad with Pecans, Avocados with Balsamic Vinaigrette Dressing | Julia's Album
---
Asian Chopped Salad with Sesame Vinaigrette | The Garden Grazer
---
Berry Feta Salad with Creamy Strawberry Poppy Seed Dressing | Carlsbad Cravings
---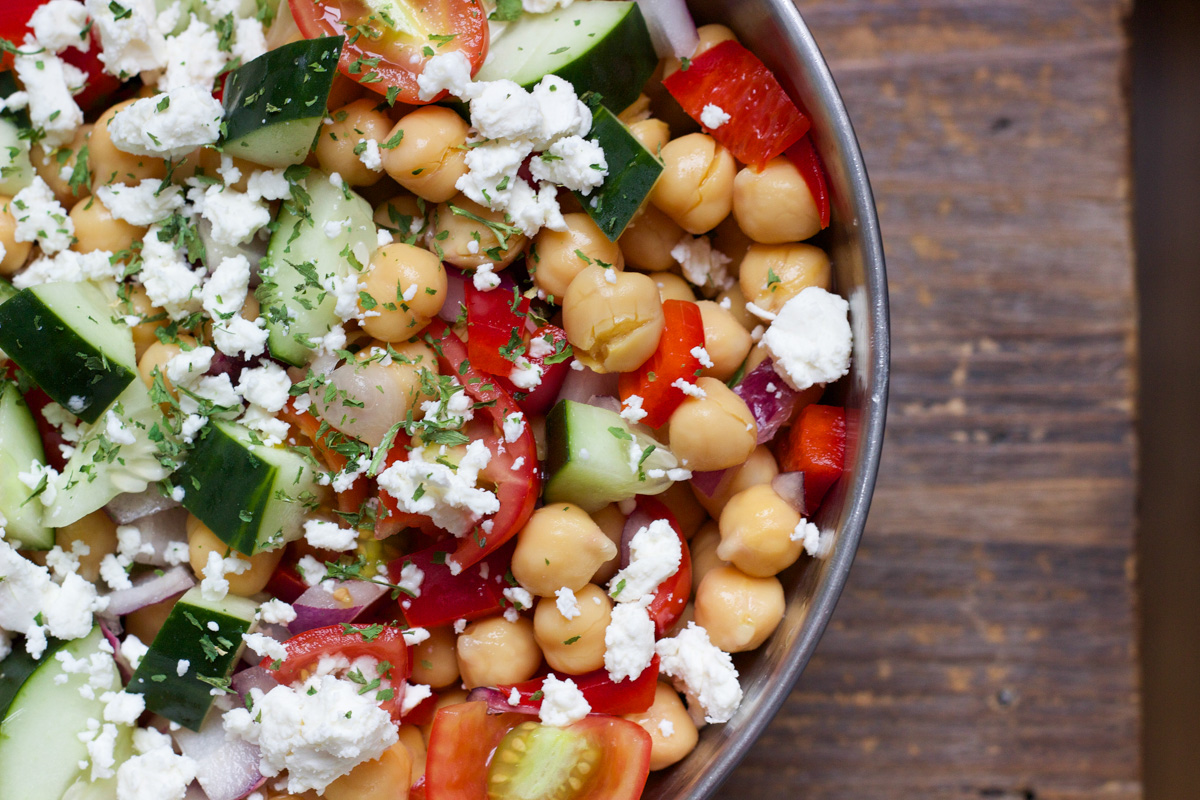 Mediterranean Chickpea Salad | Lows to Luxe
---
What do you eat for lunch? Any healthy recipes you want to share? Too busy? Just do what I do sometimes and just drink the smoothie. =)
Love free stuff??? Enter the Smoothie King Sweepstakes!
Earth Day Sweepstakes
o Tag @SmoothieKing in your #Earthday service pictures for the chance to win green smoothie goodness.
o Pictures and @SmoothieKing must be posted on Twitter or Instagram.
o Participants social accounts must be public.
o Prizes will be (4) $25 Smoothie King gift cards.
o Sweepstakes Dates: Contest will be announced 4/19/16.
o Winner will be chosen on 4/25/16.
o Smoothie King will randomly choose winner based on compliance of official rules.
Winner will be contacted via social channels and gift cards will be mailed.