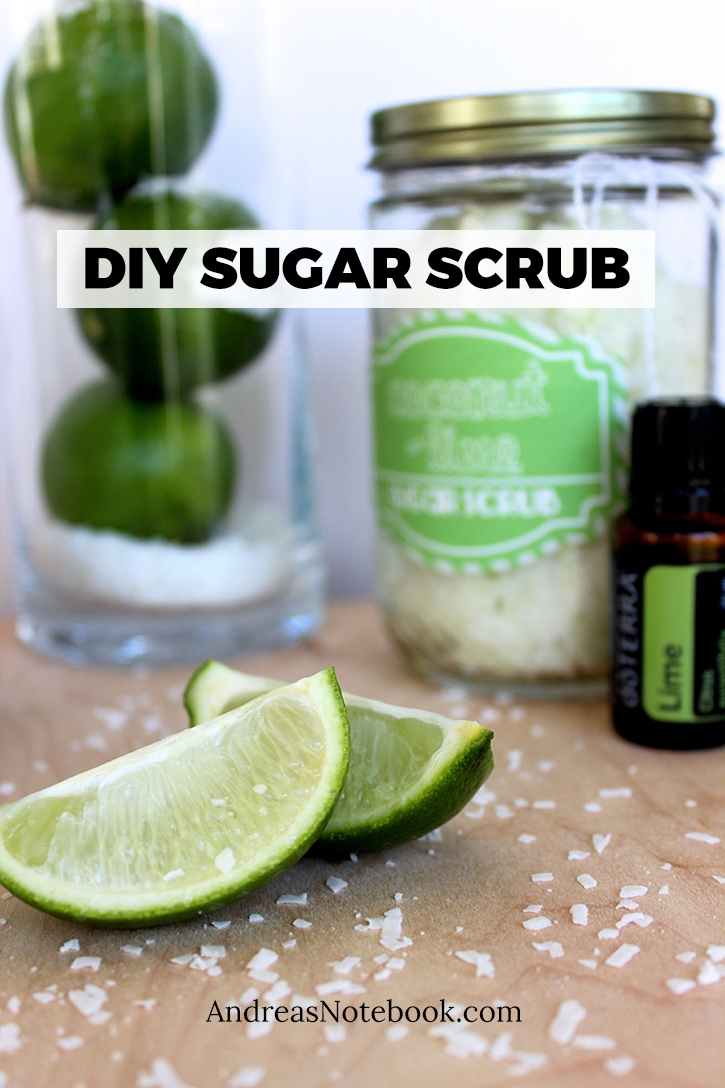 A couple months ago, I was introduced to a DIY sugar scrub at a Girls Night Out. I thought it was the strangest thing to rub sugar and oil on your body and wasn't sure how to use it! However, I made it, so I decided to use it! I experimented on my feet first and then my legs. I fell in love with the sugar scrub.
I immediately started brainstorming different combinations of scents and flavors that would be uplifting and rejuvenating!
This DIY sugar scrub uses coconut oil and I thought… What pairs better with coconut than lime??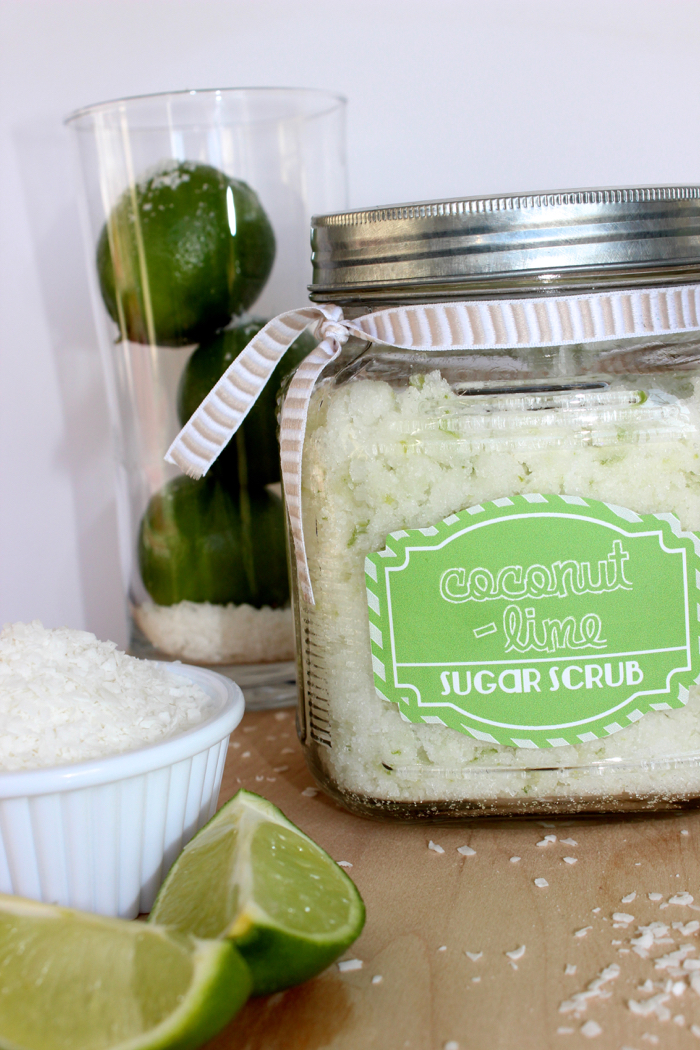 Tropical it is! Then the Coconut-Lime experimentation began!!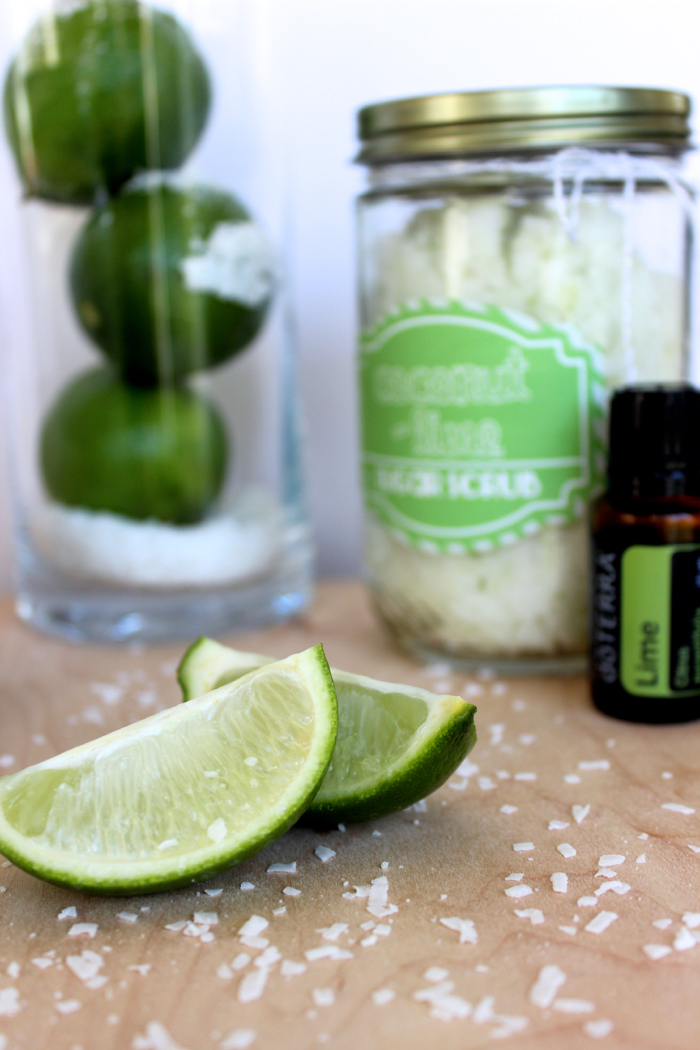 I love that this sugar scrub is so good for your skin as well! After I started using the sugar scrub, I did a little research on why DIY sugar scrubs are so BIG right now. First of all, sugar scrubs help exfoliate your skin. However, I found out that coconut oil, an ingredient that is used in sugar scrubs, has a deep moisturizing effect and has been used to help treat some skin conditions. It also has many other benefits!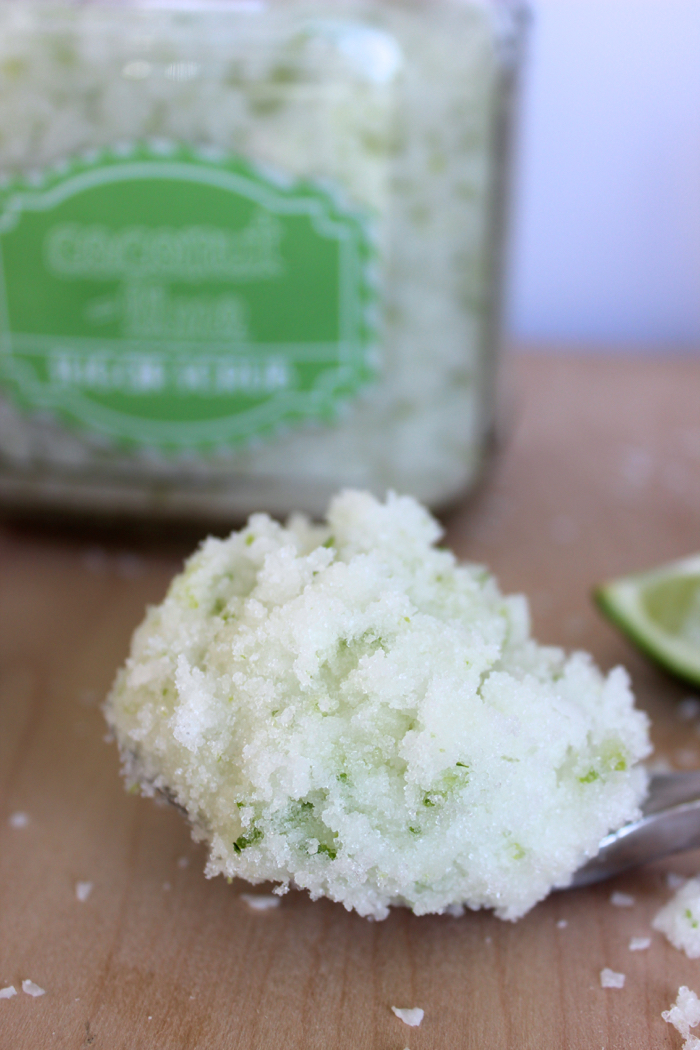 A sugar scrub is an excellent and relatively inexpensive way to pamper someone special in your life! In fact, this sugar scrub would be a great gift for any special woman in your life!!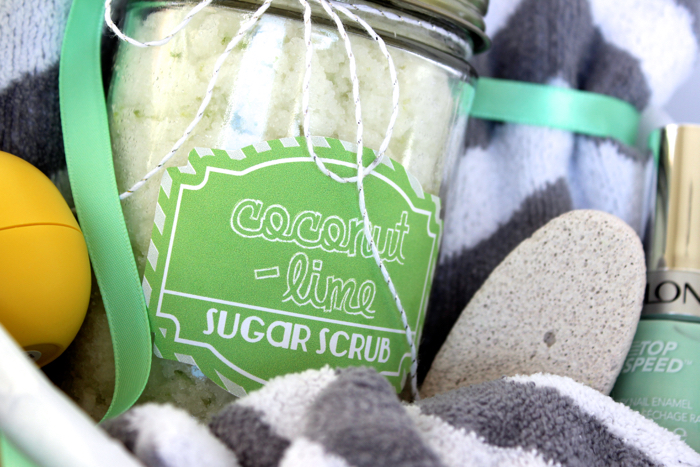 I know I would love a special homemade sugar scrub for… oh, Mother's Day… or any other special occasion! This basket is like my dream gift basket!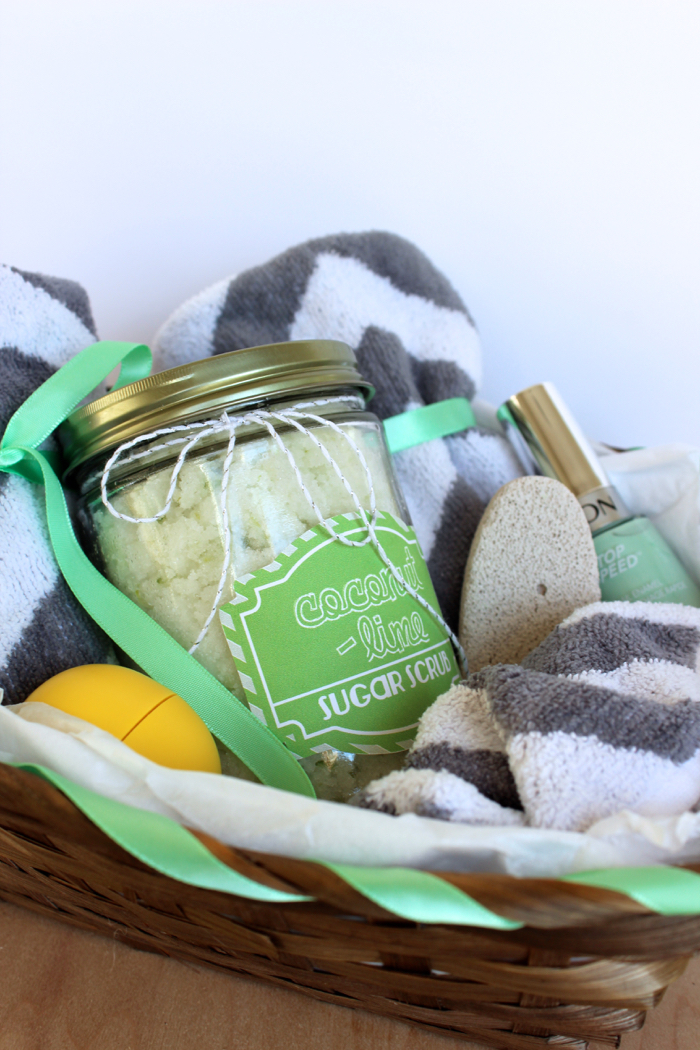 I should probably forward this article to my husband for future reference! After all, sugar scrubs are easy to make. You can throw a sugar scrub together in less than 10 minutes.
---
DIY Coconut-Lime Sugar Scrub
Ingredients:
½ cup coconut oil (slightly melted)
2 cups white sugar
2 tablespoon shredded coconut
Zest from 1-2 limes (depending on how strong you would like it to be)
6-8 drops of Lime Essential Oil (optional)
Instructions:
Mix all the ingredients together until thoroughly combined. Store in an airtight container somewhere cool. Apply to body and rinse off completely!
If you keep it in the bathroom, I would suggest keeping it out of direct sunlight so that the oil doesn't repeatedly melt and solidify.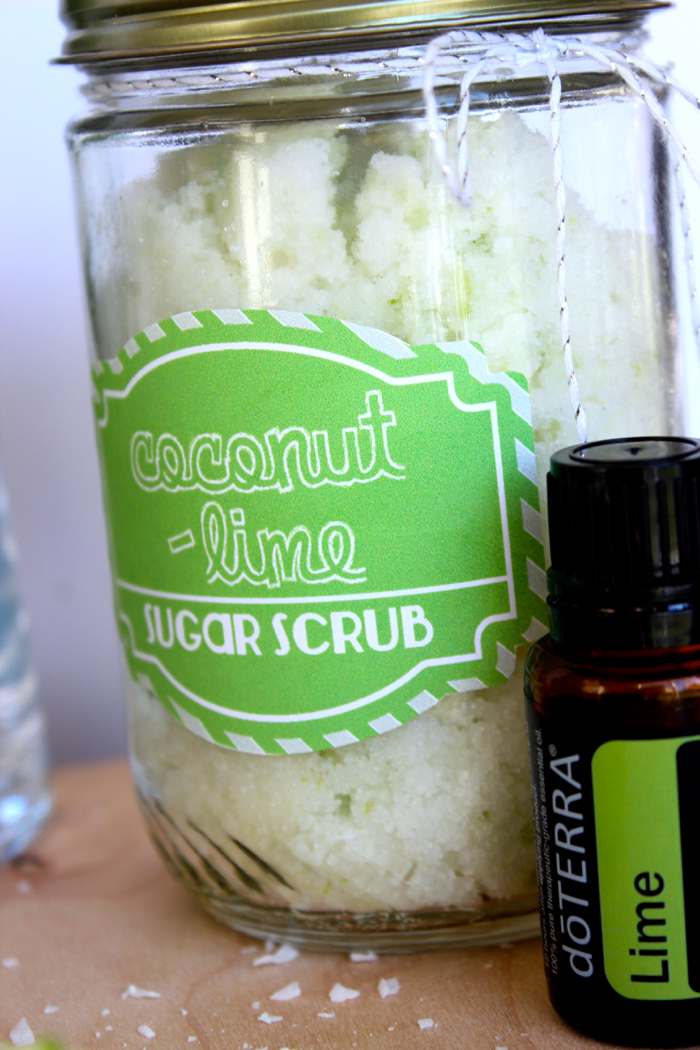 I love adding Essential Oils because they have many other benefits as well. Lime is known for being stimulating and refreshing. Lime helps promote emotional balance… which I think we all need a little more of!! It is also a powerful antioxidant that supports immune health.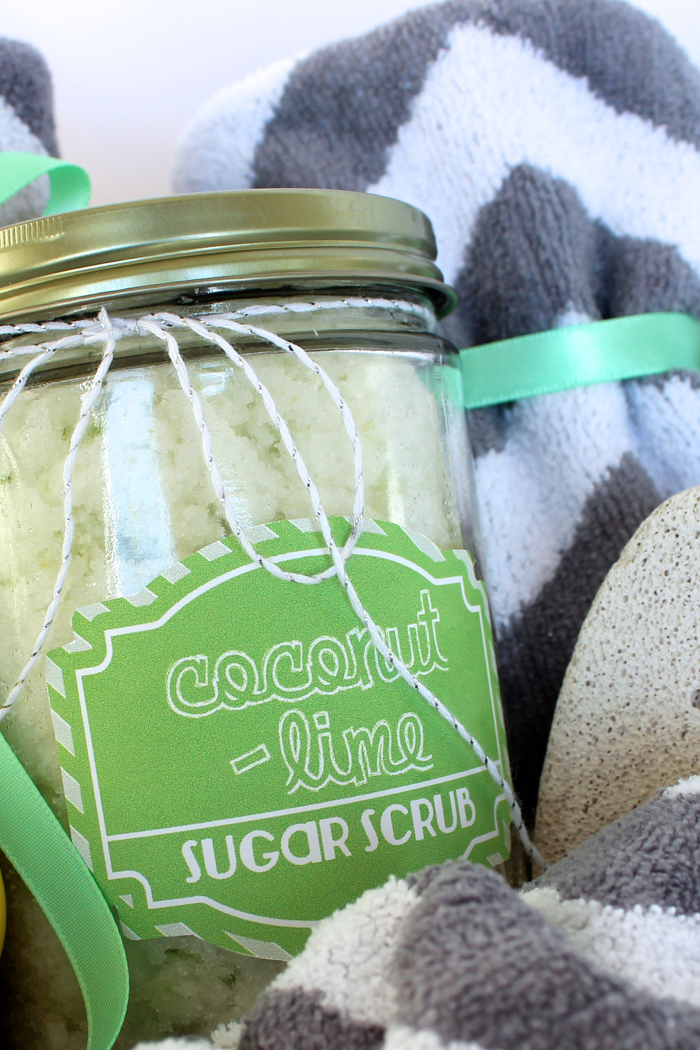 Now I bet you are feeling the need to go out and make your own delicious smelling, moisturizing sugar scrub for someone you love… Or for yourself!! You deserve it! 🙂