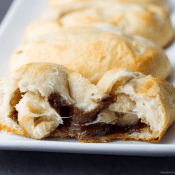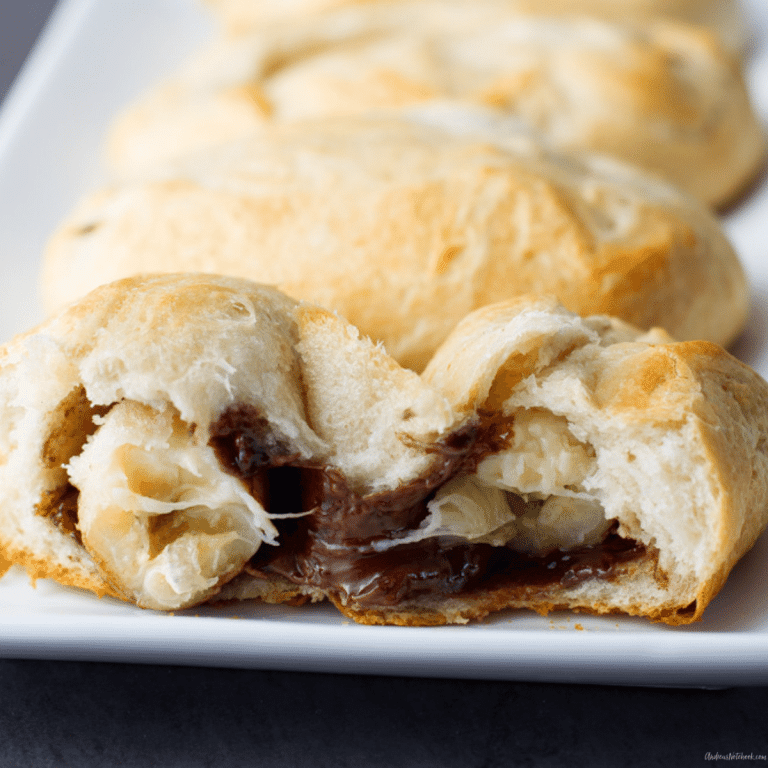 Make these easy, delicious banana Nutella filled croissant rolls. Make them with canned biscuits or canned croissant dough.
There is little better in life than the combination of banana and Nutella. At least as far as I'm concerned. So the natural merging of banana and Nutella baked into a canned croissant or biscuit was an experiment I was willing to endure. Good news, it's every bit as heavenly as you might imagine. This flaky banana Nutella croissant recipe is seriously going to be one of your favorites.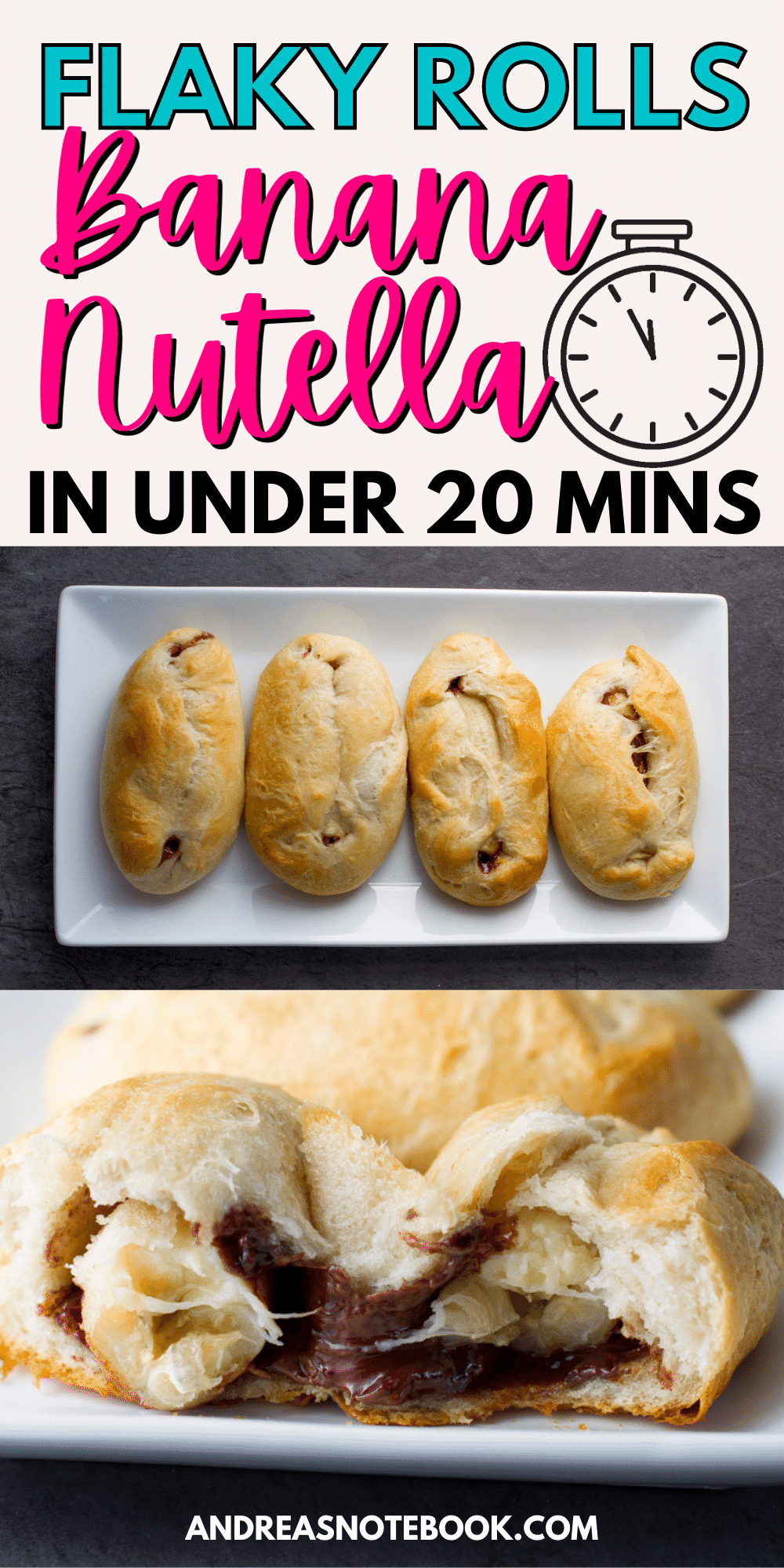 The banana softens up the perfect amount while cooking inside the biscuit or croissant. These are not overly sweet. If you aren't opposed to Nutella for breakfast, consider these.
If you're going to make these a dessert, you might even want to sprinkle a tiny bit of sugar on top before baking. But really, they're pretty perfect as is.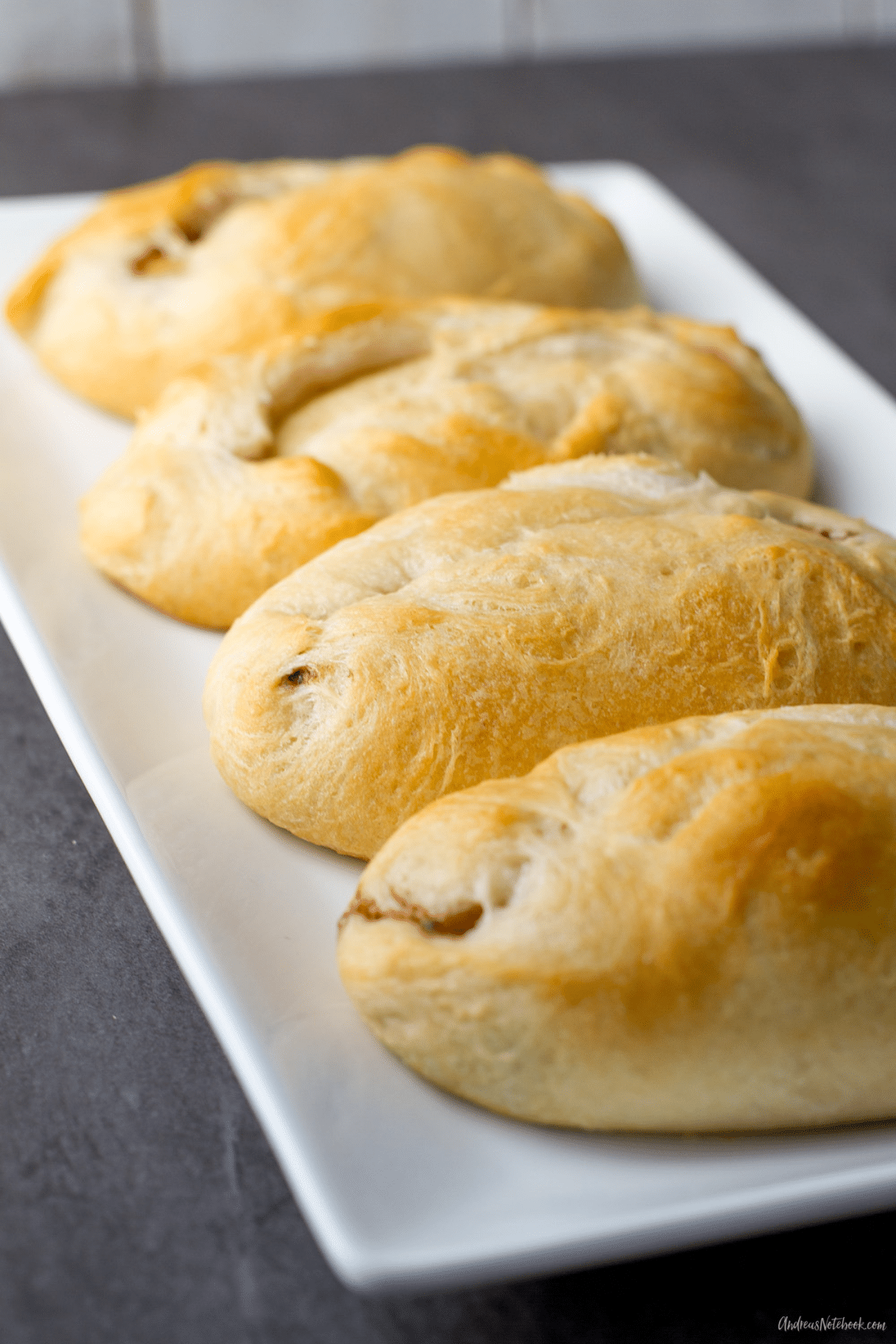 More Recipes You'll Enjoy
Is your mouth watering yet??
Watch the Video
Optional Recipe Variations
Caramelized Banana: Cut your bananas into slices. Roll in sugar on both cut sides. Spray a frying pan with cooking spray and heat to medium. Cook bananas 4-5 minutes on each side. Don't burn. Then add the bananas to the recipe as in the instructions.
Strawberry Banana: Cut up strawberries and bananas in small pieces and add to the croissant as in the instructions.
Cinnamon + Sugar: Omit the banana and sprinkle cinnamon and sugar on both sides of your croissant or biscuit dough. Then add your Nutella as in the instructions.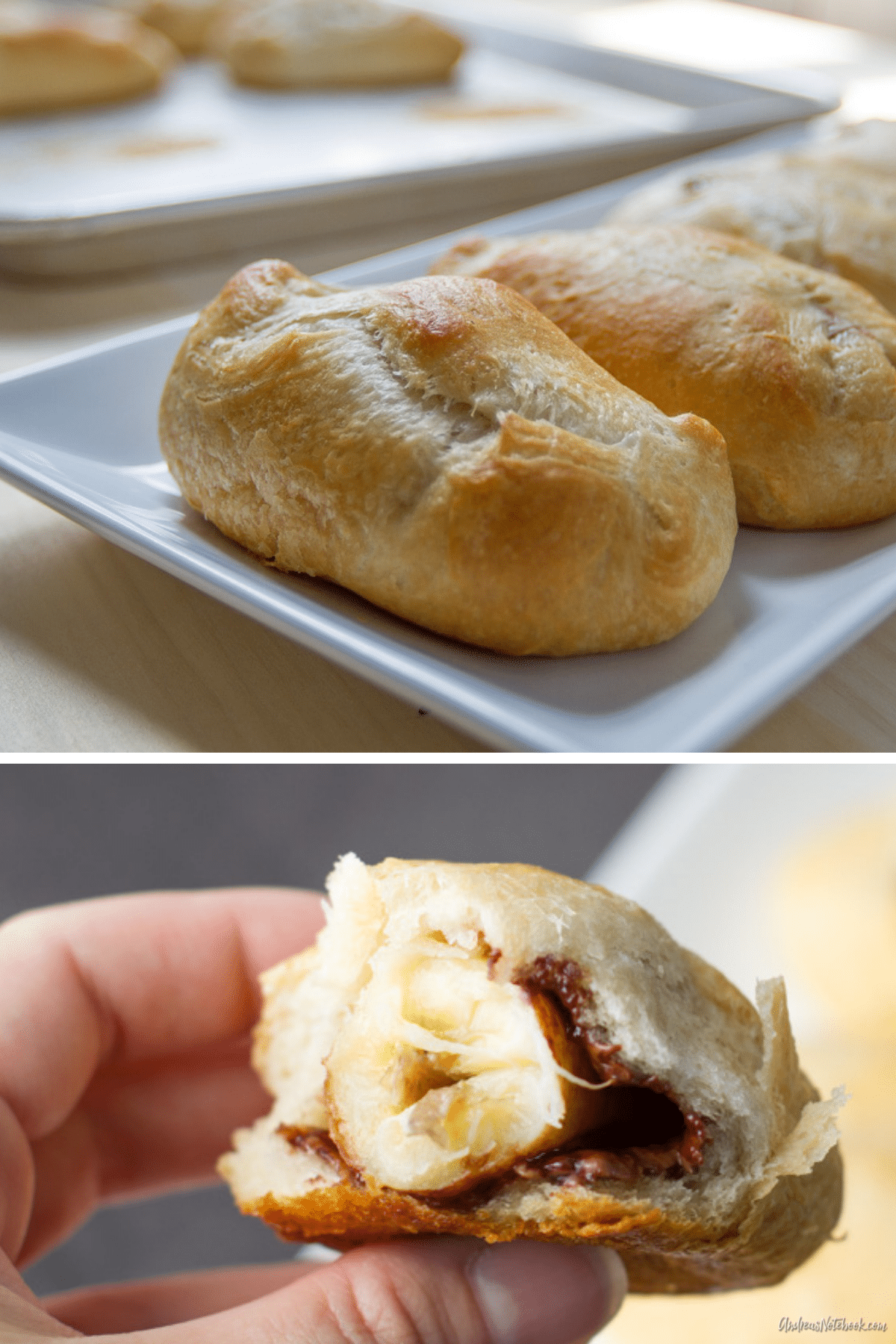 Ingredients:
4 bananas
1 can large refrigerator biscuits or croissants
Nutella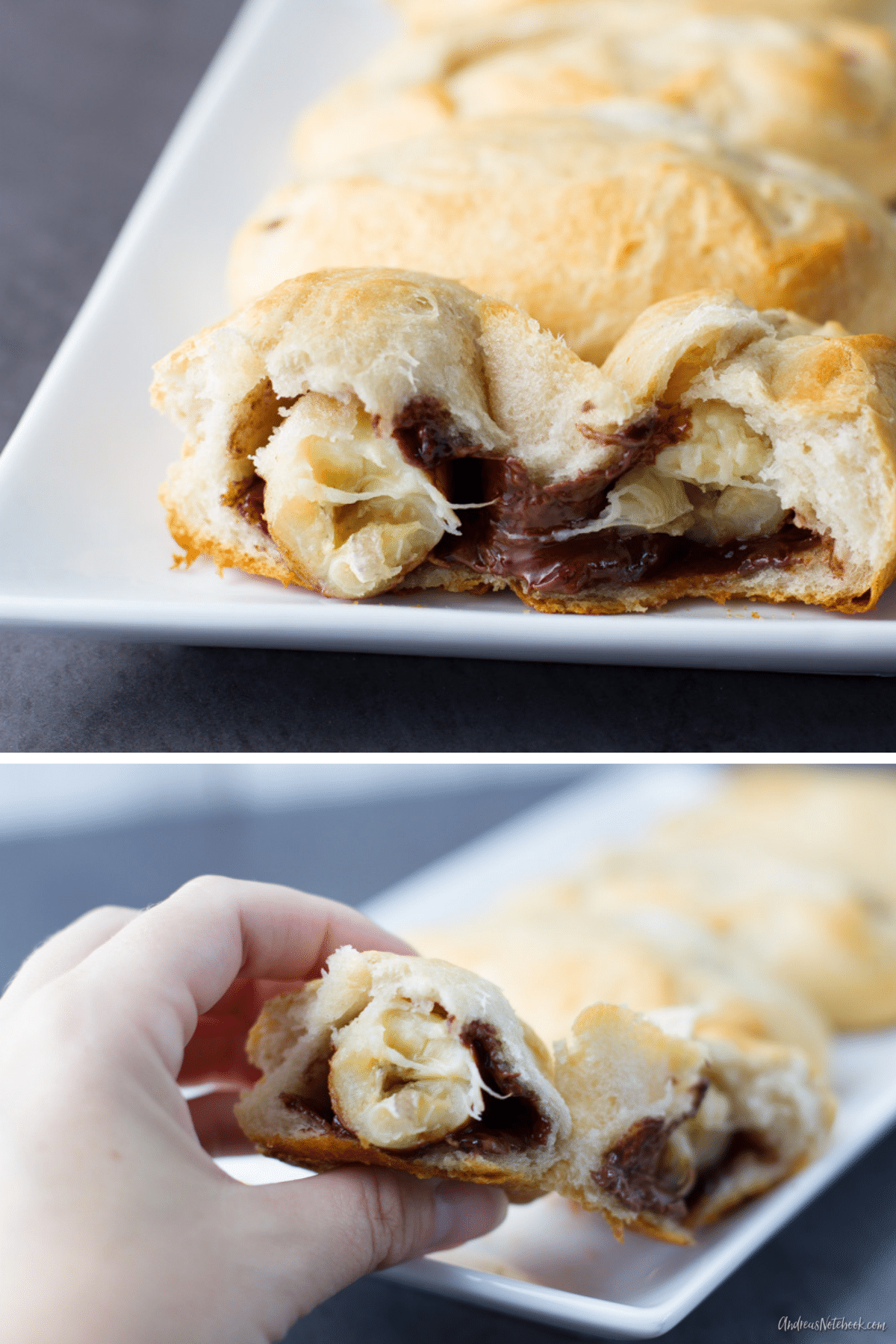 If you love this recipe you'll enjoy these banana boat s'mores.
Banana Nutella Croissant Instructions:
Flatten each biscuit or croissant on a cookie sheet. Put about 2-4 tablespoon Nutella on each biscuit. Top with half a banana. Fold the biscuit around the banana and seal it closed by pressing the seams together. Bake until golden brown.
It's that easy! See the recipe card below for detailed instructions.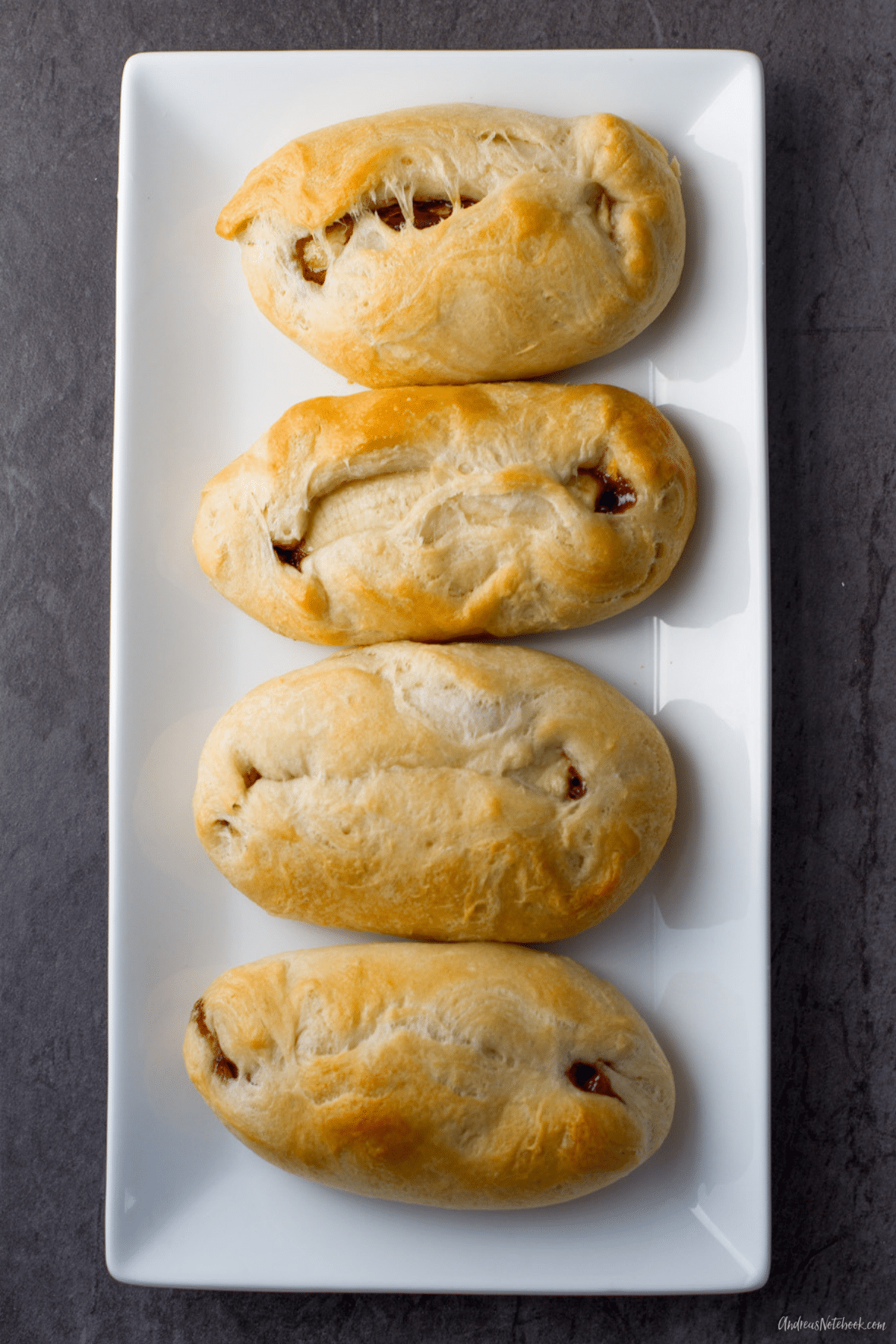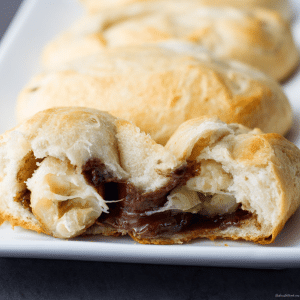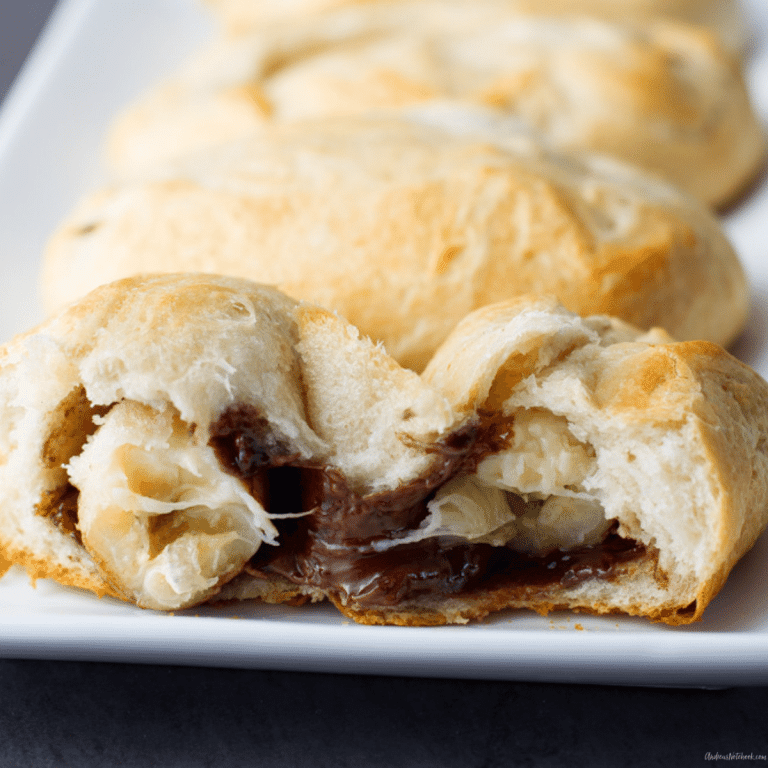 Flaky Banana Nutella Croissant Roll
Make these easy, delicious banana Nutella filled croissant rolls. Make them with canned biscuits or canned croissant dough.
Ingredients
1 can croissant dough (you can use canned biscuits as well)
4 bananas
Nutella use as much or little as you like
Instructions
Heat oven according to your canned croissant or biscuit roll instructions.

Spray baking sheet with a non-stick cooking spray

Open croissants. Spoon and spread Nutella in the middle of the dough. Avoid putting it on the edges or it will spill out during cooking. If you're using biscuit dough flatten it as much as you can before spreading Nutella.

Slice or dice half a banana and put it on top of Nutella. Alternatively, you can just put half a banana in the middle without slicing.

Roll up the dough and use your fingers to pinch closed on the edges.

Bake according to canned dough instructions.