Do you ever wish you could make a chocolate chip cookie for one? A single serve cookie recipe is what you need! I found this tiktok recipe for one cookie and it's going to make me gain 5 lbs. So many times I craved cookies and didn't want to make a whole batch but now I have no excuses because I can make the tiktok cookie whenever I want dessert!
Though I guess we could look at this in a glass is half full way by saying now I won't make a batch and eat more than I want!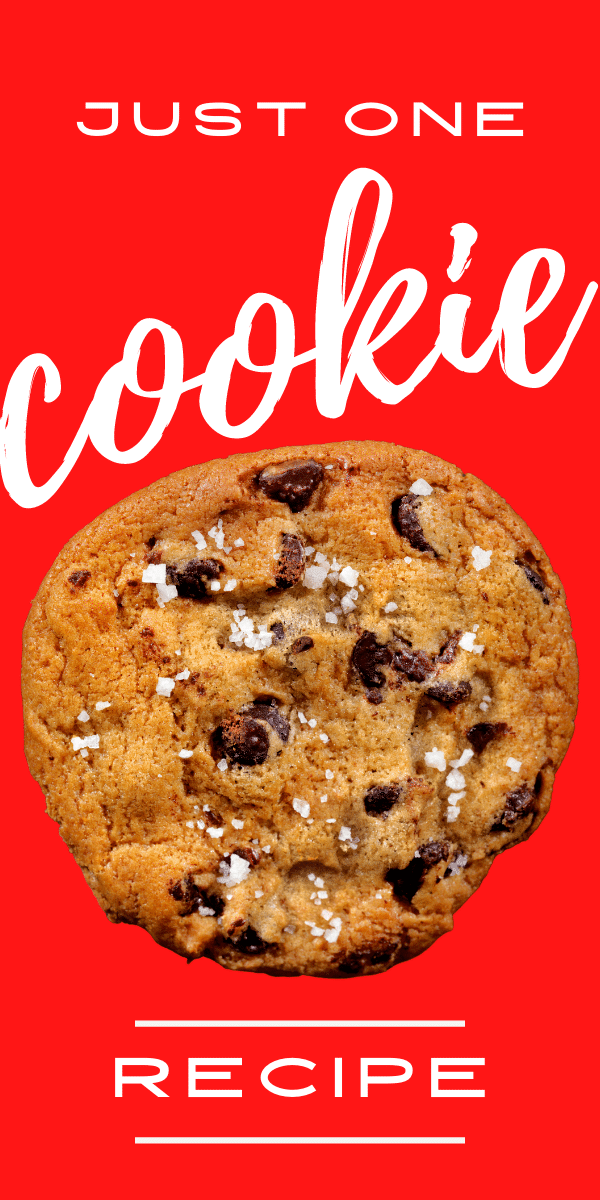 This recipe by Southern Living is for a chocolate chip cookie with optional salt on top. I think you should always include the salt but it isn't for everyone.
Use a good course salt or kosher salt. Regular iodized table salt will not taste the same so don't use that.
Ingredients
1 tablespoon softened butter
1 tablespoon brown sugar
2 tablespoon all purpose flour
1 teaspoon granulated sugar
Drop of vanilla
semi-sweet chocolate chips
course salt (optional)
How to Make Recipe for One Cookie
Step 1: Soften butter for 10 seconds.
Step 2: Combine all ingredients. Add as many chocolate chips as you desire.
Step 3: Roll cookie into a ball and place on a baking sheet. Bake at 350 degrees for 12-15 minutes.
Step 4: Sprinkle single serve cookie with course salt. (optional)
Watch Recipe for One Cookie Video
Watch this quick tiktok recipe video then see the single serve cookie recipe below.
Recipe for One Chocolate Chip Cookie
Ingredients
1 tablespoon butter
1 tablespoon brown sugar
1 teaspoon granulated sugar
2 tablespoon all purpose flour
1 drop vanilla extract
8 chips semi-sweet chocolate chips
1 pinch course salt
Instructions
Soften butter for 10 seconds.

Combine all ingredients. Add as many chocolate chips as you desire.

Roll cookie into a ball and place on a baking sheet. Bake at 350 degrees for 12-15 minutes.

Sprinkle with course salt. (optional)
More Desserts You'll Love