15 more easy t-shirt upcycle and refashion tutorials you'll enjoy! For the first post click here.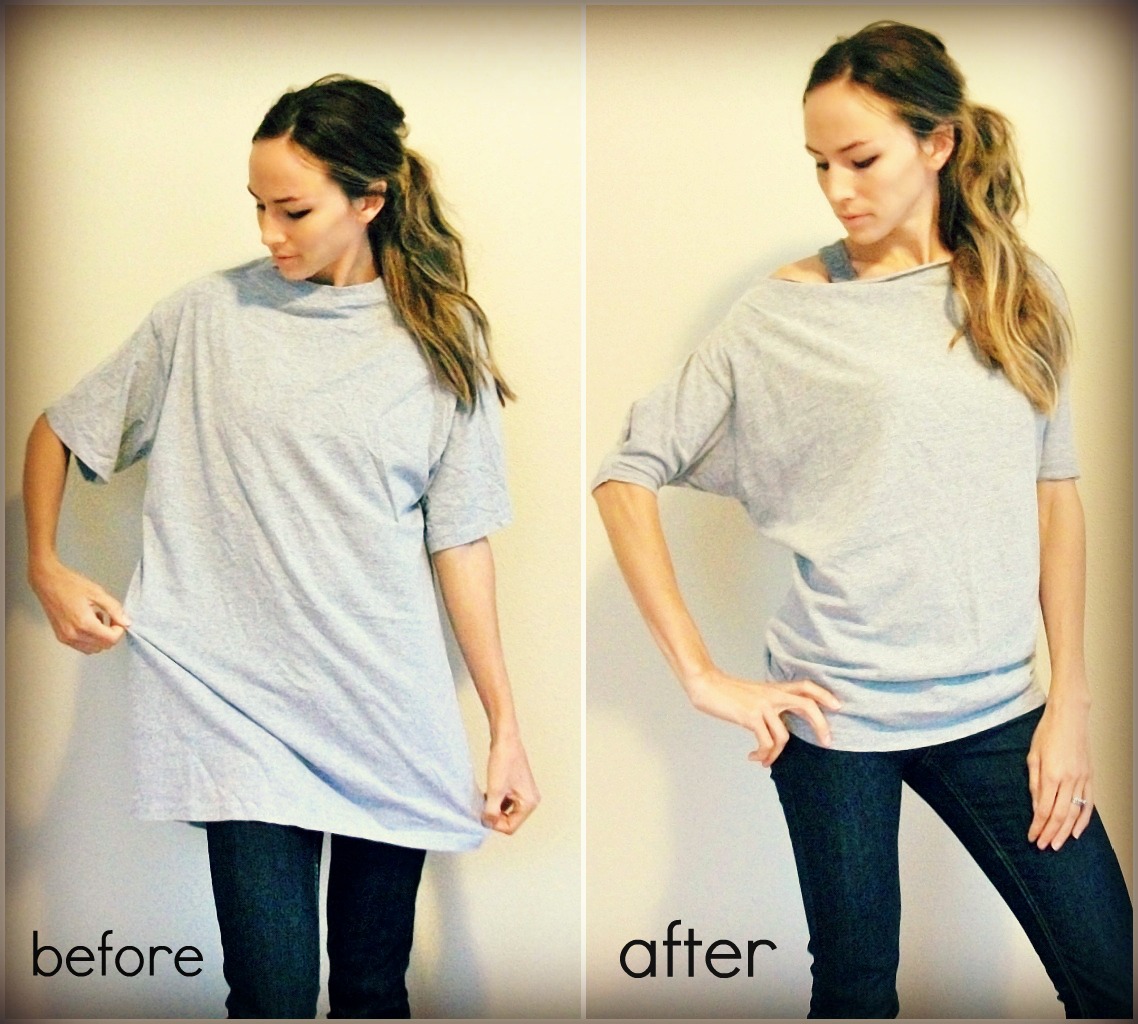 Large t-shirt made into dolman t-shirt by Trash to Couture.
Men's shirt to adorable side gathered t-shirt tutorial by Sugar Bee Crafts.
Make pajamas from a men's t-shirt with the tutorial by It's Always Autumn.
Polo shirt refashion by Merrick's Art.
T-shirts to skirt upcycle by Suburbs Mama.
My favorite budget sewing machine! Read about it here.
DIY t-shirt refashion by Ma Nouvelle Mode.
Adorable t-shirt refashion by iCandy Handmade.
T-shirt to braided necklace on I Still Love You.
Adult t-shirt to cute, easy girls' dress tutorial by Thread Riding Hood.
T-shirt to tank top refashion by Love Maegan.
No Sew grocery bag tutorial by Pop Sugar.
Cute men's shirt to girl's dress tutorial from Skirt As Top.
Cute shirred dress upcycle tutorial by Sew Like My Mom.
t-shirt to skirt refashion tutorial by Sew Like My Mom.
Handicraftiness made a cute dress from a huge men's t-shirt.