Whether you have a tiny backyard or you're living on acreage, you've got room for a treehouse. I know many people opt for the play structures with a couple swings and a slide but if you want your kids to really have fun, build their physical skills and get more exercise, you need something that involves more climbing and risk taking. (Here's why they need more risk taking). And if you live near a park with a play structure that's even better!
Top 10 reasons kids need a treehouse or climbing structure:
Encourages imaginative play.
Provides exercise from running and climbing.
Increases coordination.
Builds strength.
Encourages kids to play outside more and less on devices. Plus, outside air is better.
Improves their vision. This study shows that children who play outside more have better vision.
Increases attention span. See this study.
Reduces stress.
Exposes them to more Vitamin D.
Increases social skills. Invite the neighbors over!
Treehouse elements to consider: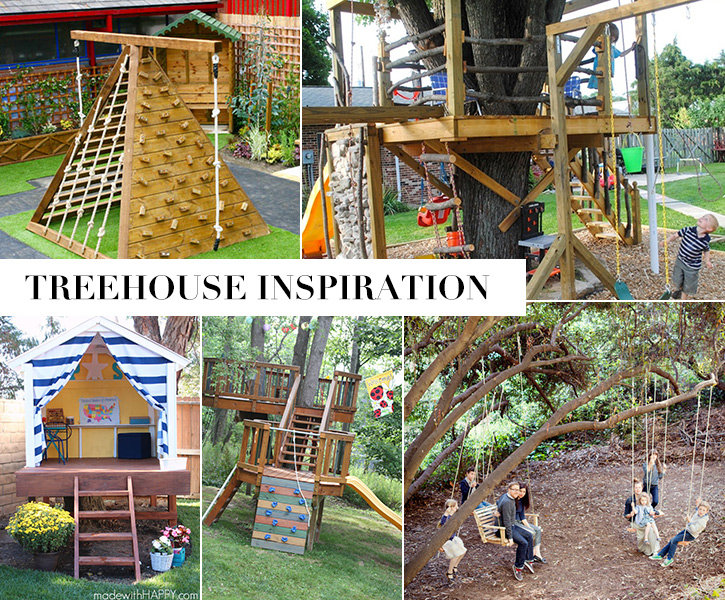 If you're considering building one of your own there are numerous tutorials and photos online. I love all the climbing elements of this climbing tower. It's not a treehouse but these elements can definitely be added to a treehouse. Or use a faux rock wall like A Little Something for Me.
Made With Happy created this fun treehouse that's more of a playhouse. Add a zipline off the side for more fun! A two story treehouse creates so many more possibilities! And don't forget the family swings!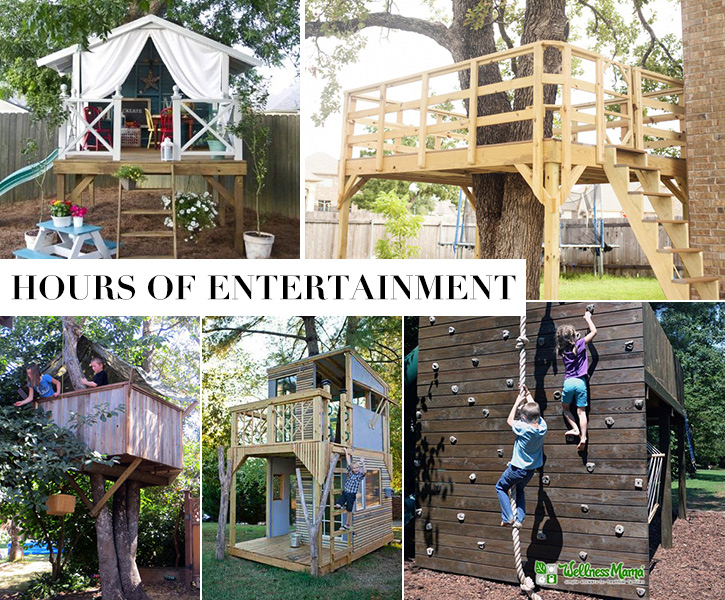 Another cute playhouse, this time by Handmade Home. Kristen Duke's family made this easy platform treehouse. Fun for a large family.
Makendo has a great idea for adding a basket pulley. So many possibilities there! The next tree house is simply amazing! What a cute play space! Of course, Wellness Mama has an amazing treehouse if you've got the extra space. This thing is fun times 10.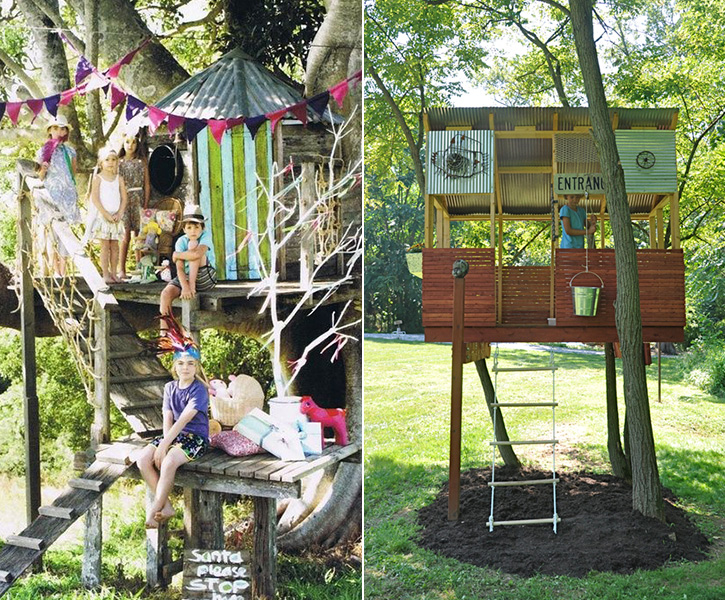 Kid Baltimore's salvaged material tree house is adorable and eclectic. Nothing else like it!
For a fun, simple platform treehouse follow this guide by Apartment Therapy. I can see kids jumping off the side already!