A few years ago my parents made a huge backyard zip line for all their grandchildren. Its lead to hundreds of hours of nonstop fun by kids of all ages. Their zip line is best for the 6+ crowd but smaller zip lines can be fun for everyone as well. I've been dreaming of how we can fit one into our smaller backyard. My favorite part is they always ride down the zip line then run it back to the other size as fast as they can, over and over. Such great exercise!
If you want to make a backyard zip line you can go with a simple and easy kit or go completely custom DIY. Below are all the great ways to make your own.
This post contains affiliate links to products
Use a simple zip line kit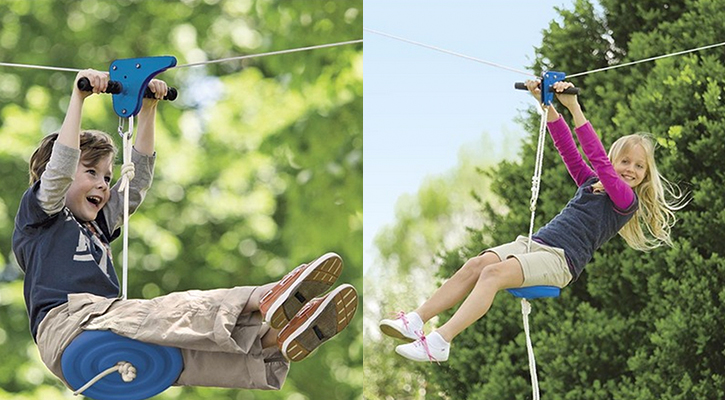 Slackers Zipline Kit has everything you need (except two trees). These have great reviews on Amazon. They come in different lengths, depending on the size of your yard.
Make a custom zipline
The I Like to Make Stuff Youtube channel has you covered if you're a diehard DIYer.
[iframe width="725" height="408" src="https://www.youtube.com/embed/h8JqU5Df_aw?rel=0" frameborder="0" allowfullscreen]