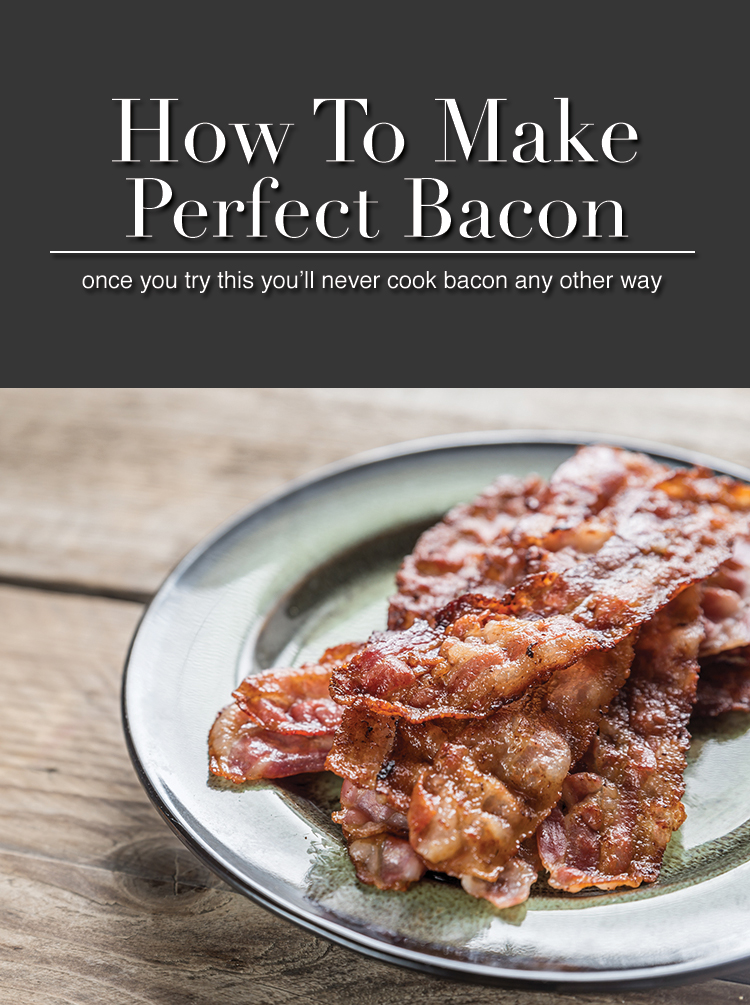 What is it about bacon that makes people go nuts? Baconnaise
, bacon donuts, bacon shirts and endless other crazy bacon ideas. But really, bacon is that good. Unfortunately the stovetop method of cooking bacon is messy and difficult to get the bacon cooked perfectly. I've been using the oven method of cooking bacon until I found this recipe. Once you use this you'll never go back! This is the best way to make bacon.
What you need:
Instructions:
Line baking sheet with parchment paper or foil. Put baking rack on top of baking sheet.
Lay bacon on baking rack.
Cover bacon with another layer of parchment paper over the bacon.
Place another baking sheet on top.
Bake for 17-20 minutes at 400 degrees.
The best way to make bacon
[iframe width="725" height="408" src="https://www.youtube.com/embed/TpU2SFQ1A20?rel=0" frameborder="0" allowfullscreen]
What do you think? Ready to whip up some bacon for dinner?
---