Chances are you own a tablet of some sort. Whether it's an iPad or a Kindle Fire or some other tablet. And chances are you take it with you places by throwing it into your handbag. If you've got 15 minutes you can make this quick tablet cover to protect it from scratches and cheerio crumbs! This tutorial is perfect for beginners.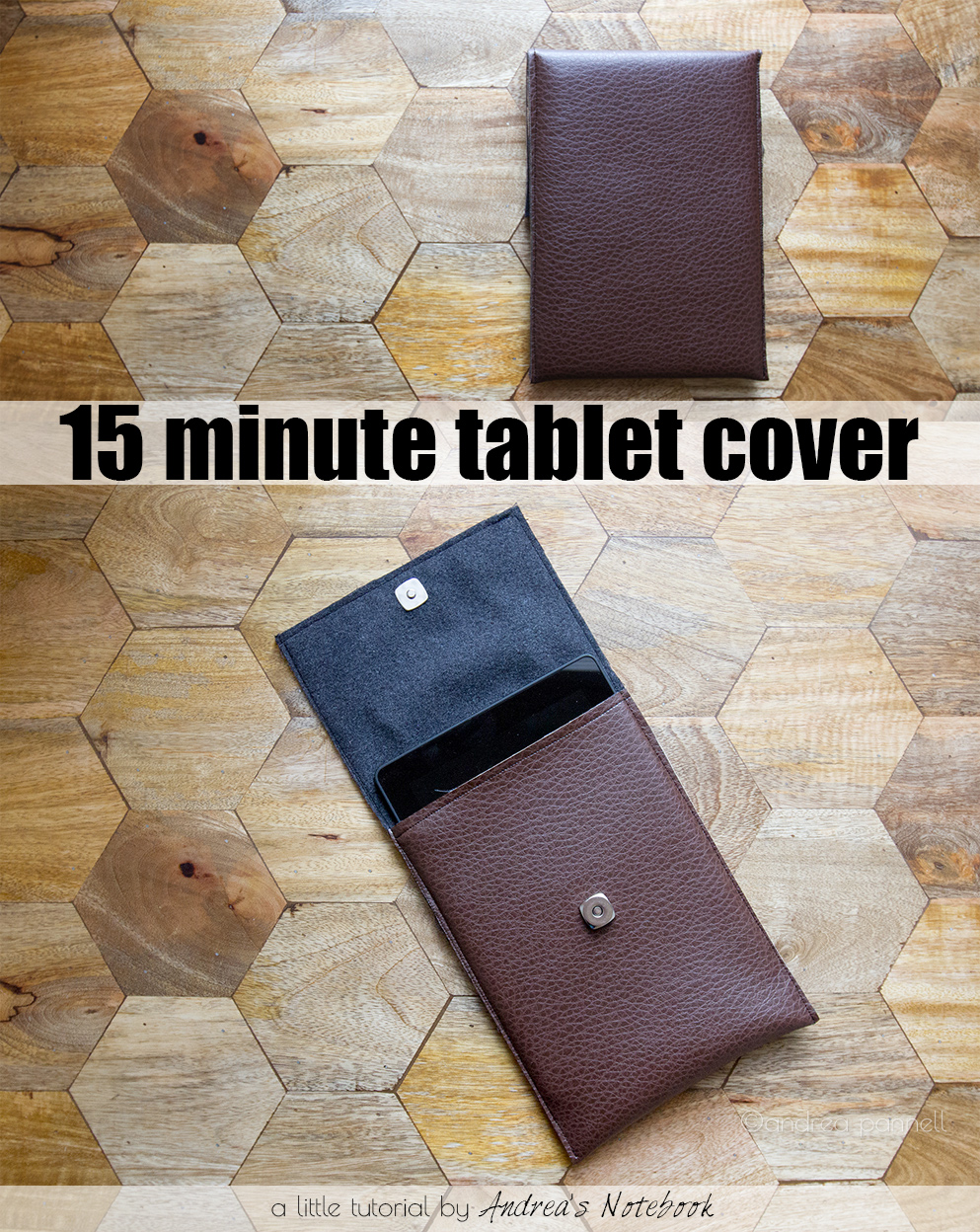 Supplies:
leather or faux leather. I used leftovers from this project.
wool felt or other fabric that doesn't fray. I used wool scraps from this project but don't recommend because it frays a bit.
magnetic snap (available at most fabric stores)
Let's begin:
Just fold your leather in half. Cut the leather in the approximate dimensions as shown above. Repeat with the lining.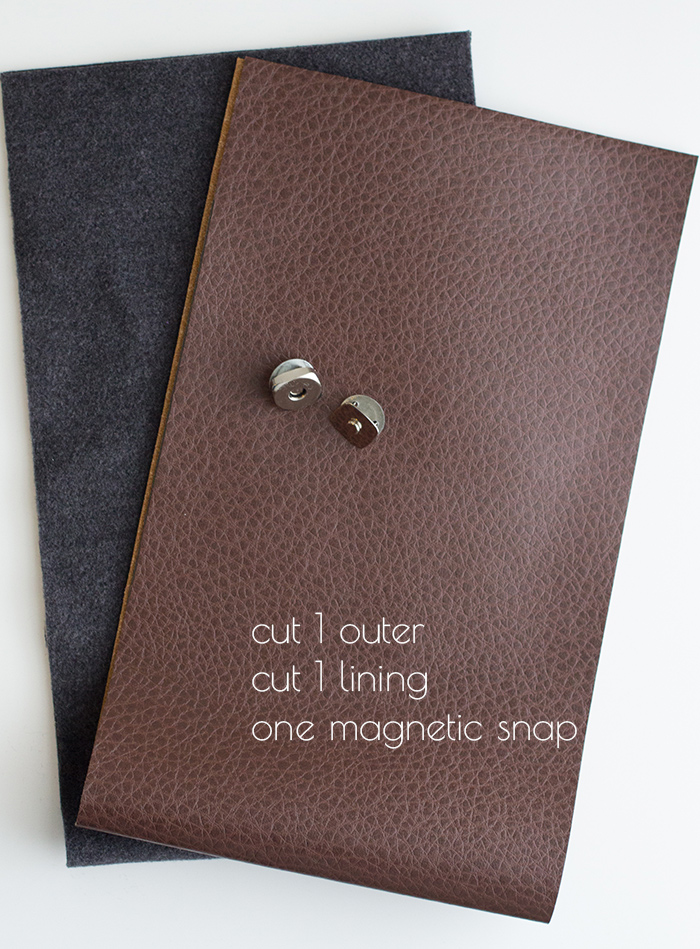 Add your snaps. The female piece will go on the right side of the lining. The male piece will go on the right side of the outer layer. See photo below for tips. Insert snap according to package directions (it's really easy). Make sure you test out the location before attaching the snaps to make sure it folds over and closes with a little extra room for the tablet.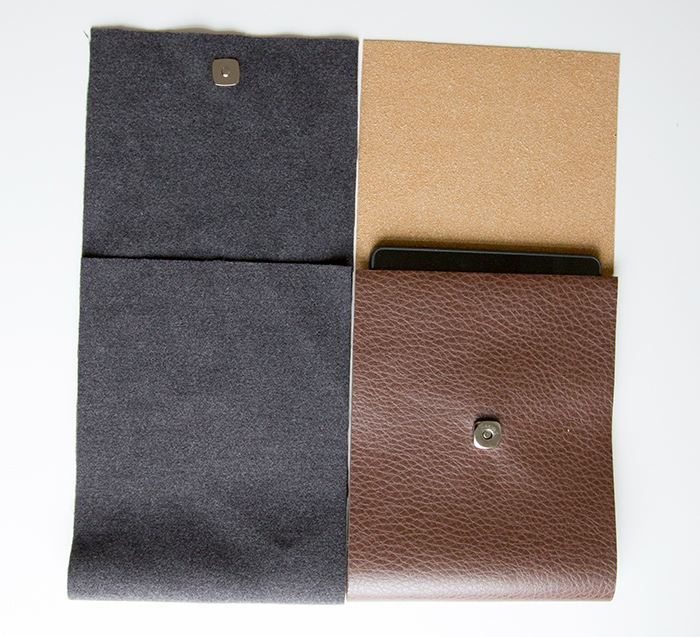 Lay your lining and leather together so the wrong sides are together. Sew one short end. Then fold your pieces as above. Put your tablet in it to measure how much you want to fold.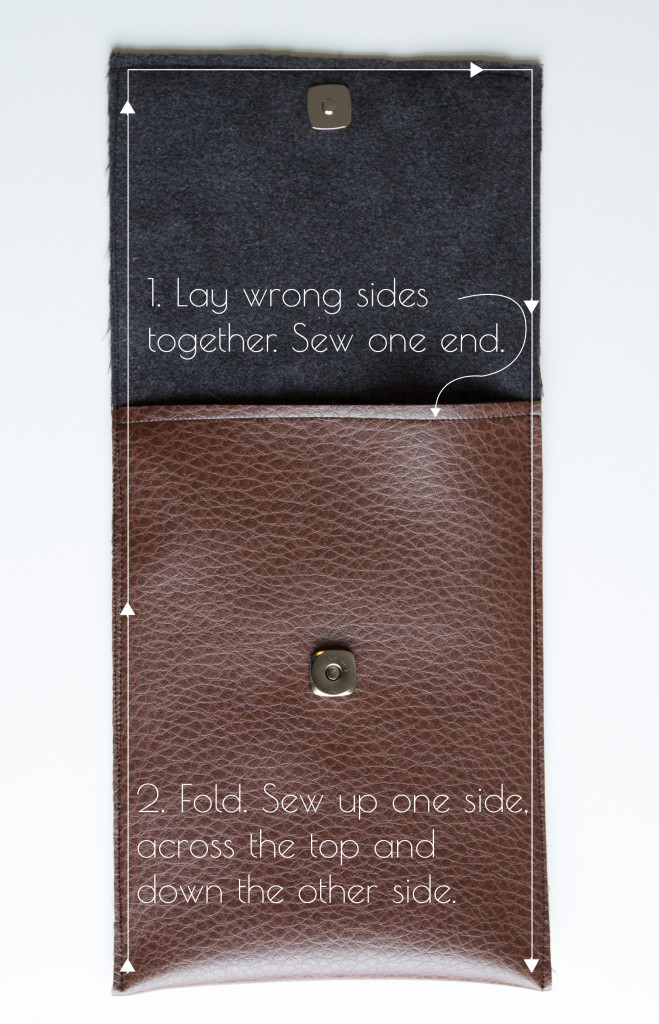 Sew the last raw edges with a ¼″ seam allowance! That's it!
This would make a great gift for anyone.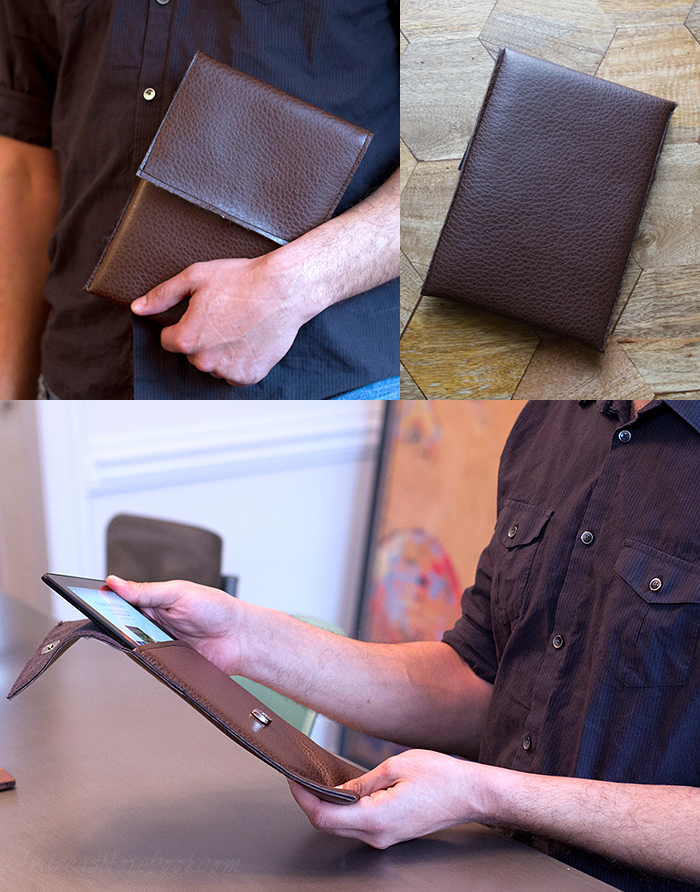 Now go check out all the wonderful home sewing tutorials at Living With Punks!!