Do you find yourself frantically searching for that favorite cookie recipe or the chicken dish your family loves? Managing your collection of recipes can feel like a daunting task, especially with the blend of online finds, cookbook gems, and handed-down family treasures. Fear not, because we've created a comprehensive guide to help you organize recipes for efficient cooking and meal planning.
If you love organizing, learn how to declutter your home or organize your sewing space. If it's cooking you love, make sure you try our favorite easy chicken enchiladas and the best butter chicken recipe.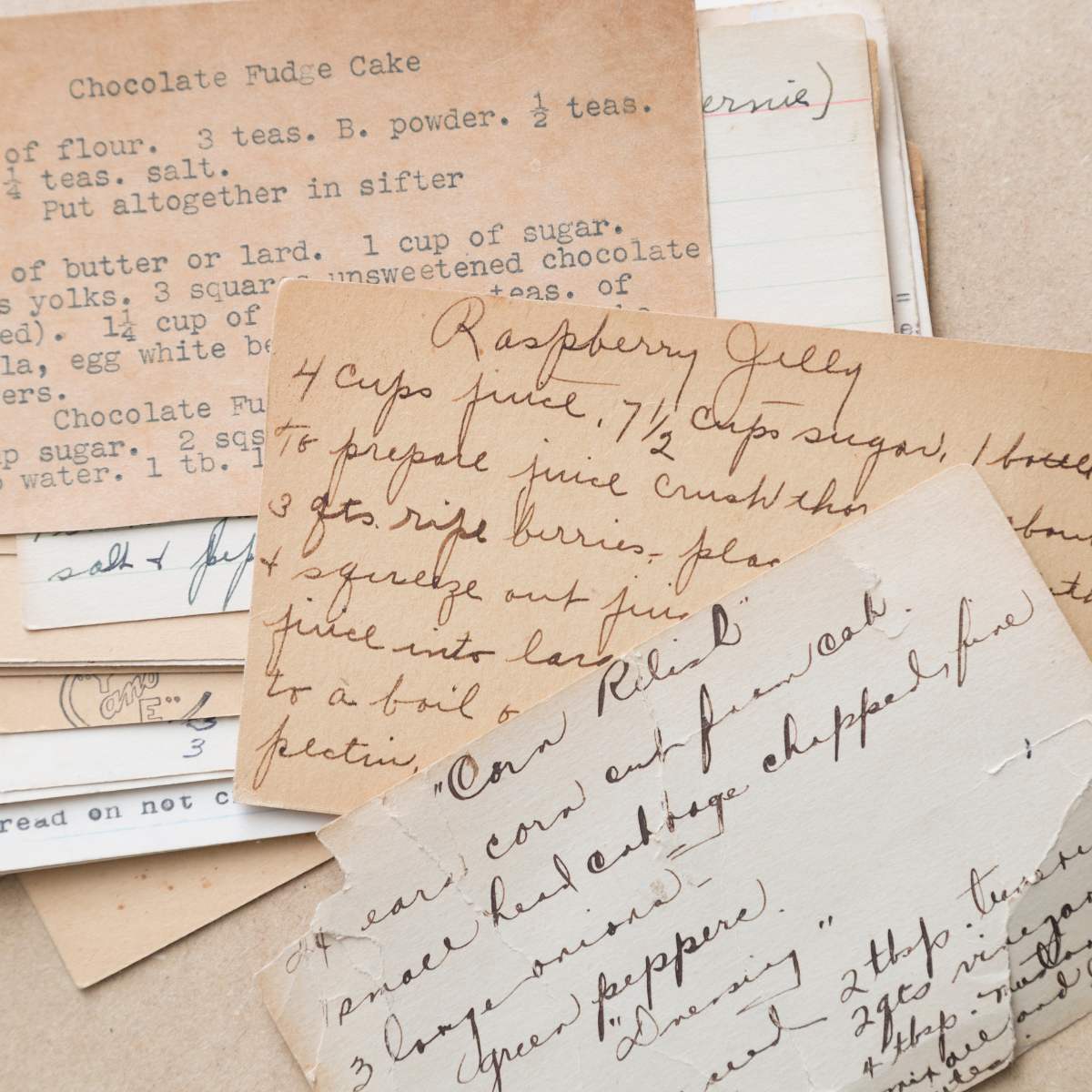 Understand Your Needs
Before diving headfirst into organizing recipes, it's crucial to understand your cooking habits and needs. Ask yourself questions like: Which recipes do I access most often? Do I prefer digital or paper recipes? Answering these questions will guide your recipe organization strategy.
Recipe Sources: Sorting and Deciding
In order to effectively organize recipes, it's essential to understand where they're coming from and make mindful decisions about what to keep. Here are steps you can follow:
Identify Your Recipe Sources: These could be cookbooks, magazines, recipe websites, or handwritten family recipes.
Sort the Recipes: Once you've identified the sources, sort your recipes based on them. Having a designated pile for each source type helps in further organization.
Purge Unwanted Recipes: Go through each recipe and decide if it's something you'll actually make. Consider factors like preparation time, ingredient availability, dietary restrictions, and personal preferences.
Group Liked Recipes: Keep the recipes you love and plan to make in the future. Group them based on categories like cuisine, meal type, or dietary preferences. This step prepares you for the next phase of organizing in binders or digitally.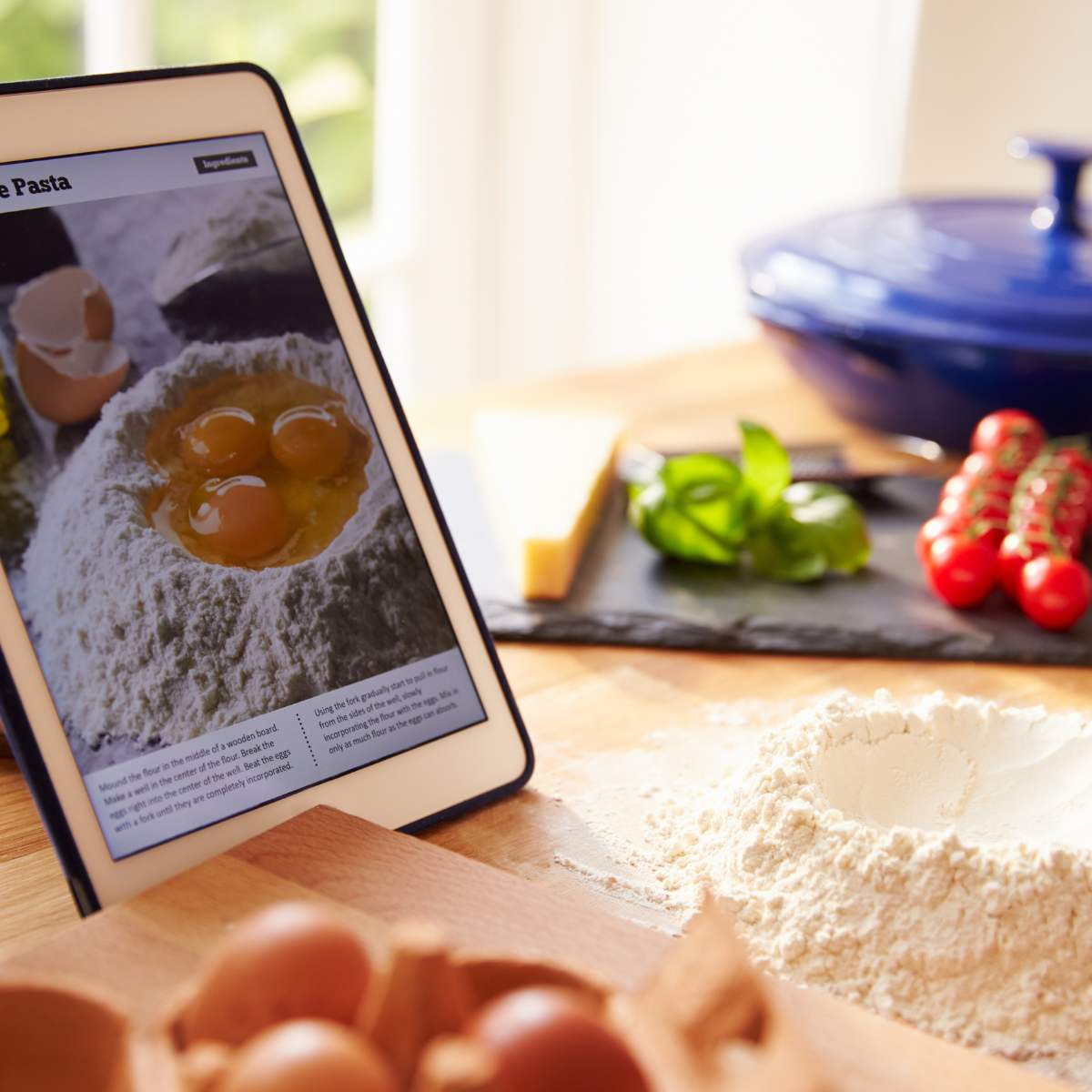 Going Digital: How to Organize Recipes Online
If you are tech-savvy or want a clutter-free solution, going digital is a fantastic way to organize recipes. Consider these steps:
Choose a Recipe Management App: Apps like Paprika, Evernote, and Plan to Eat are excellent for storing and organizing recipes. They come with features like cloud sync, meal planning, and shopping list generation.
Scan or Input Recipes: Enter your favorite recipes into the chosen app. Many apps have a browser extension allowing you to directly save recipes from websites.
Categorize Your Recipes: Create categories within the app, such as 'Desserts', 'Vegan', or 'Quick Meals'. Tag each recipe accordingly for easy searching. For more ideas see below.
Backup Your Recipes: Regularly backup your digital recipe collection to prevent any data loss.
Embrace Binders and Recipe Boxes: Physical Organization
If you prefer the tactile nature of physical recipes, organizing them in a binder or recipe box can be ideal. Here's how to go about it:
Select a Suitable Binder or Box: Choose a binder or box that's sturdy and large enough to accommodate your recipes. Consider a binder with clear pockets to protect your recipes.
Categorize Your Recipes: Create sections like 'Appetizers', 'Main Courses', 'Desserts', etc., and place your recipes in the relevant sections.
Use Divider Tabs: Use divider tabs for each section. They make it easy to flip to the desired category quickly.
Create a Table of Contents: List all the categories in the beginning, with page numbers if applicable, for easy navigation. Update it as you add more recipes.
Remember, whether you choose digital or physical organization, the goal is to have a system that makes your recipes easily accessible and enjoyable to use.
Sort Into Categories
How you categorize your recipes depends on your personal cooking habits, dietary preferences, and meal planning strategies. Here are some common categories you might consider:
Meal Type: Breakfast, Lunch, Dinner, Snacks, Desserts
Main Ingredient: Chicken, Beef, Fish, Vegetables, Pasta, etc.
Cuisine: Italian, Mexican, Asian, Mediterranean, etc.
Cooking Method: Grilled, Baked, Slow Cooker, No-Cook, etc.
Occasion: Holidays, Parties, Weeknight Meals, etc.
Dietary Preferences/Restrictions: Vegan, Gluten-free, Low Carb, Dairy-free, etc.
Season: Summer, Winter, Spring, Fall (for recipes that use seasonal produce)
Favorites: A category for family favorites or recipes you cook regularly
To Try: For new recipes that you want to try out in the future
Family Recipes: A special category for cherished family recipes
Remember, the goal of categorizing is to make your recipes easy to find and use, so choose categories that make the most sense for your lifestyle and cooking habits.
Making Meal Planning a Breeze
Once your recipes are neatly organized, you'll find that meal planning becomes significantly less stressful and more enjoyable. Here are ways an organized recipe system can transform your meal planning process:
Easy Access to Recipes: No more hunting for that perfect pasta dish or the breakfast casserole everyone loves. With organized recipes, you know exactly where to look, saving you precious time and effort.
Balanced Meals: With your recipes sorted by categories like 'Vegetarian', 'Protein-rich', 'Gluten-free', etc., it's much easier to plan balanced meals. You can ensure variety and meet dietary needs effortlessly.
Streamlined Grocery Shopping: Meal planning with organized recipes also streamlines grocery shopping. You can quickly refer to your recipes, check what ingredients you need, and avoid multiple grocery runs. If you're using a digital recipe app, you might have the advantage of automatic shopping list generation.
Avoid Food Waste: With a clear meal plan based on your organized recipes, you can prevent food waste. You'll know exactly what you need and will likely only buy those ingredients, thus avoiding wastage of unused food.
Explore New Recipes: An organized system allows room for growth. You can easily add new found recipes to your collection and include them in your meal planning.
Having an organized recipe system sets the foundation for successful and efficient meal planning, leading to stress-free cooking, exciting meals, and more time to enjoy them.
Frequently Asked Questions
What are some good apps to organize recipes digitally?
Apps like Paprika, Evernote, and Plan to Eat are popular choices for digital recipe organization.


How can I organize recipes from cookbooks?
Create an index of your favorite cookbook recipes, or scan and print them to include in your recipe binder.


What should I do with family recipes?
Preserve family recipes by scanning them. Create a special section in your digital or physical recipe organization system to store these treasures.

Organizing your recipes may require a bit of time and thought, but the rewards are immense. By implementing the strategies in this guide, you'll not only simplify your meal planning process but also make your cooking experience more enjoyable and efficient. Start organizing today, and take the first step towards decluttered, accessible cooking!