Let's take a look at the best way to reheat coffee. We'll explore which is the best method and which yields the best results. Turn that cold cup of coffee or day-old coffee into something that tastes more like a fresh cup of coffee.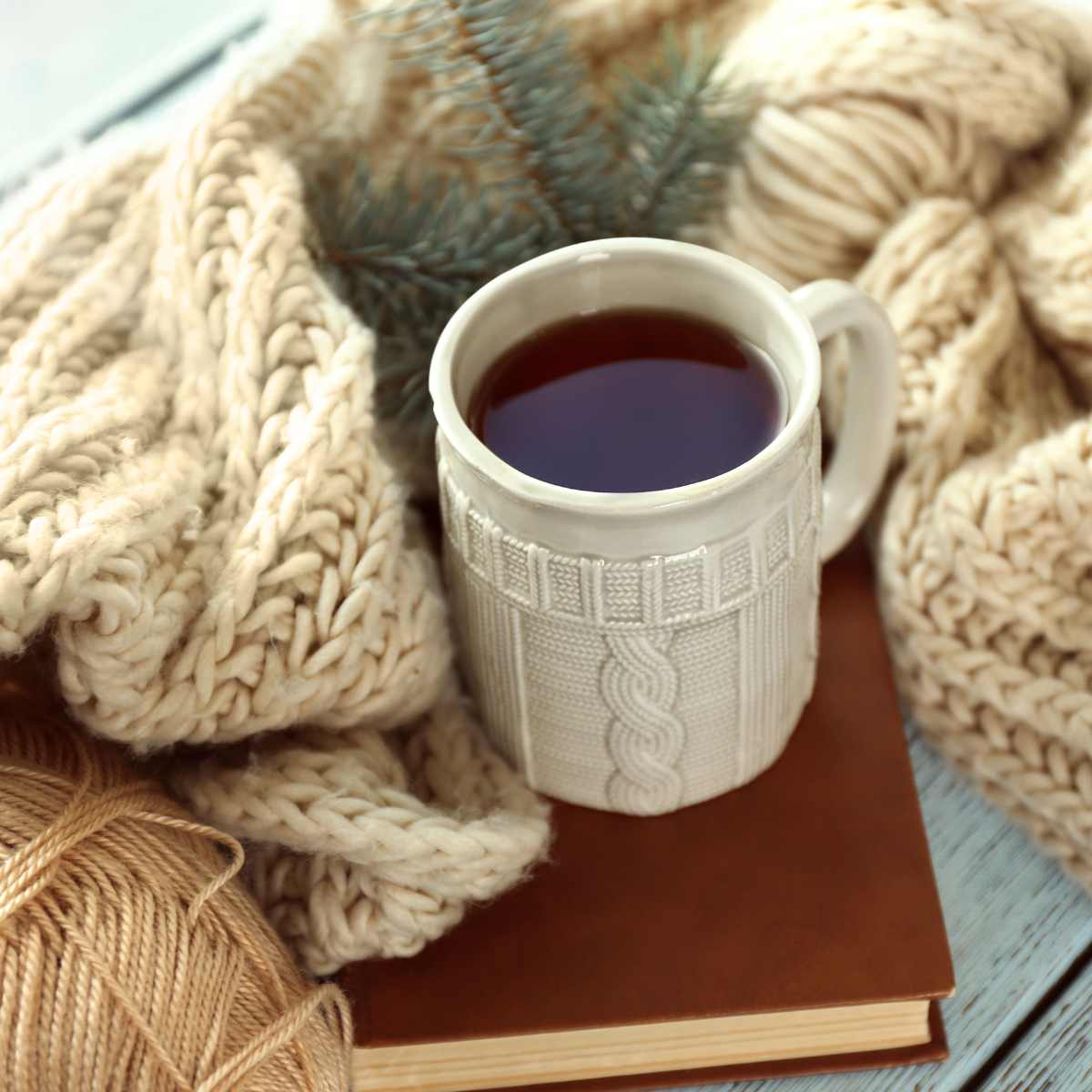 Understanding Coffee
Coffee 101: What Makes Coffee Special
Coffee is more than a beverage – it's an experience, a ritual, and for many, an essential start to the day. But what makes coffee so special?
To start with, coffee is incredibly versatile. Different types of coffee beans, along with variations in the growing conditions, processing, and brewing methods, can result in a stunning array of flavors and aromas. From the light, fruity notes of an Ethiopian Yirgacheffe to the deep, chocolatey richness of a Colombian coffee, the world of coffee offers something for every palate.
But it's not just about the taste. Coffee is also appreciated for its invigorating effects, thanks to the caffeine content. Caffeine, a natural stimulant, can boost alertness and energy levels, helping coffee drinkers kickstart their day or fight off the afternoon slump.
Additionally, coffee has a distinctive cultural significance. Whether it's Italian espressos, Turkish coffee, or American diner-style drip coffee, the way coffee is prepared and enjoyed can tell a lot about a culture.
Science of Coffee Brewing: An Exploration
Brewing coffee is a science and an art. It involves the careful extraction of flavors and compounds from the coffee grounds, a process influenced by several factors including temperature, brew time, grind size, and the water-to-coffee ratio.
When hot water comes into contact with the coffee grounds, it begins to dissolve a variety of compounds. The first to be extracted are the volatile aromatics – these give coffee its distinct aroma. The water then extracts the acids, which contribute to the coffee's brightness or acidity.
Next comes the extraction of sweetness, balancing the acidity and adding depth to the flavor profile. The final stage of extraction involves the bitter compounds. If extracted properly, these provide a pleasing counterbalance to the sweetness. However, over-extraction can lead to an overly bitter brew.
Different brewing methods manipulate these extraction stages in various ways, leading to the diverse range of coffee styles we know and love. Whether it's the fast and pressurized extraction of an espresso, or the slow immersion brewing of a French press, each method brings out unique characteristics in the coffee.
Understanding the science of coffee brewing not only enables us to appreciate the complexity of this beloved beverage, but it also provides the knowledge needed to brew a better cup at home – and to navigate the world of reheated coffee.
Impact of Reheating Coffee
Analyzing Coffee's Flavor Profile: Does Reheating Change It?
Coffee, as we know, is a symphony of flavors, owing to the myriad compounds present in each brew. When you reheat coffee, it's this very ensemble that can undergo subtle to pronounced changes.
Coffee contains various volatile compounds that contribute to its flavor and aroma. Reheating can lead to these compounds degrading or being lost altogether, altering the coffee's sensory appeal. The most noticeable difference is usually a heightened bitterness or acidity, lending the coffee a somewhat "stale" taste.
Moreover, coffee's taste is deeply linked to its temperature. It's typically brewed hot to extract the full spectrum of flavors from the beans. As coffee cools, the perception of these flavors changes. Reheating coffee, particularly if it has been left to cool for some time, doesn't restore the original flavor profile, rather, it gives rise to a new one and a more bitter taste.
Unraveling the Truth: Health Implications of Reheated Coffee
Now, what about the health aspects of reheating coffee? Here, the news is more reassuring. There's no substantial evidence to suggest that reheating coffee poses a risk to health.
Coffee is rich in antioxidants, which are beneficial compounds known to combat inflammation and protect against certain diseases. While it's true that exposure to heat can degrade some antioxidants, the change is not significant enough to markedly reduce coffee's overall antioxidant content upon reheating.
However, it's worth noting that overheating coffee (or any beverage for that matter) can result in the leaching of potentially harmful substances if your coffee container is made from low-quality materials. This is particularly the case with some plastics. Thus, always ensure you're using heat-resistant and food-safe containers for reheating and storing your coffee.
To summarize, while reheating coffee can lead to changes in flavor and aroma, it does not present significant health concerns. Your coffee may not taste as fresh or vibrant as it did when first brewed, but you can still enjoy it without worry, provided you use suitable containers and avoid overheating.
Reheating Methods and Their Effects
Here are four different ways and methods to turn your cold cup of joe into the perfect temperature coffee. Extend the life of your leftover coffee instead of making a fresh pot of coffee.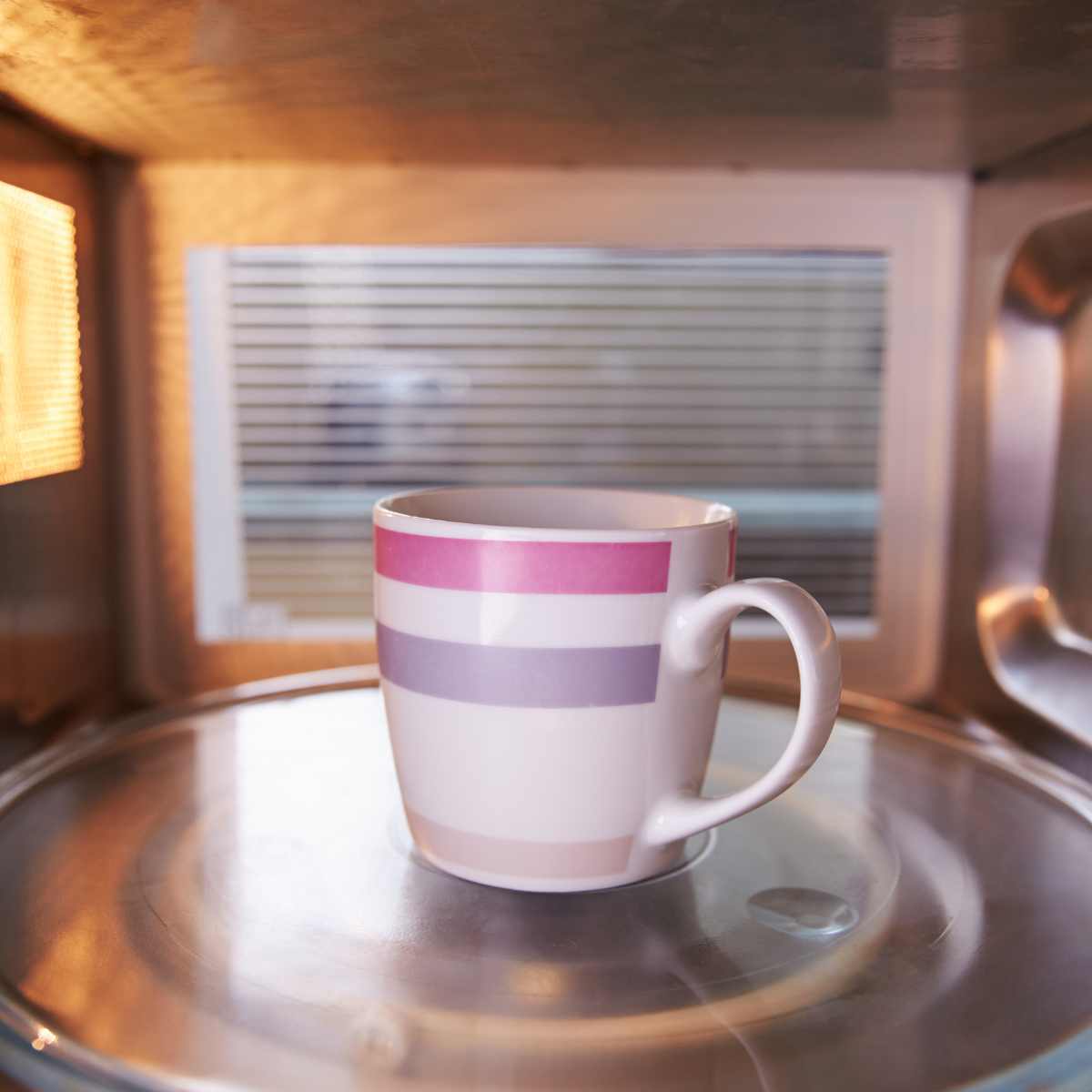 Traditional Microwave Oven Method: A Comprehensive Analysis
Despite some pitfalls, the microwave remains a go-to for reheating coffee, primarily due to its convenience. It's one of the best ways to reheat coffee. It's a great way to quickly reheat lukewarm coffee, especially just a half-full coffee mug. Here's a step-by-step process for reheating coffee in the microwave:
Pour the cold coffee into a microwave-safe mug, such as a ceramic mug. Avoid filling to the brim to prevent overflow during heating.
Place the mug in the center of the microwave, ensuring it's steady.
Set the microwave to medium power – this helps to heat the coffee gradually and evenly. Microwave coffee reheated at a high temperature can have hot spots and cause burns. This is why it's important to use medium temperature or even low heat when microwaving coffee.
Heat the coffee in 30-second intervals.
Carefully remove the mug (it may be hot), stir the coffee, and test the temperature to see if it is the right temperature for you.
If necessary, return the mug to the microwave and heat in further 10-15 second bursts until the desired temperature is reached. Remember to stir each time for even heat distribution.
Back to the Stovetop: A Journey Through the Process
Stovetop reheating might seem old school, but it offers better control over the heating process. It is a better way of of reheating your morning cup of joe though it does take a little longer. Follow these steps for a successful stove top or hot plate reheating:
Pour the coffee into a pot or saucepan – choose one that provides even heat distribution.
Place the pot on the stove and turn the heat to low or medium-low. This gradual heating helps prevent the coffee from burning and becoming overly acidic.
Stir the coffee occasionally as it heats to further ensure even temperature distribution.
Monitor the coffee closely. As soon as steam starts to rise from the surface, turn off the heat. Avoid bringing the coffee to a boil.
Carefully pour the coffee into a mug and enjoy.
Revisiting the Coffee Maker: Can It Do the Job?
While not a highly recommended method, if you're in a pinch, you can reheat coffee using a coffee machine by following these steps:
Pour the coffee back into the coffee pot.
Place the pot back on the coffee maker's warming plate.
Let the coffee heat for a few minutes, but not too long as the coffee can overheat and become bitter.
Check the temperature frequently and remove the pot from the plate once it's hot enough.
Thermo Mug Technique: A Modern Approach
Thermo mugs or insulated mugs provide an excellent option for maintaining the heat of your morning coffee. You can have a hot cup of coffee all day, when used correctly. Although not technically a reheating method, they eliminate the need for reheating by preserving heat. Your coffee will stay hot for a long time, maintain the coffee aroma you love, and you can avoid chemical changes from reheating.
Brew your coffee as usual. This works for an espresso machine as well.
Immediately pour the hot coffee into a pre-warmed thermal mug. You can pre-warm by rinsing the mug with hot water.
Secure the lid tightly to lock in the heat. Having an airtight container is important.
Enjoy your coffee, it will stay warm for hours. It's a good idea to close the sip spout when not drinking to keep the steam and heat inside.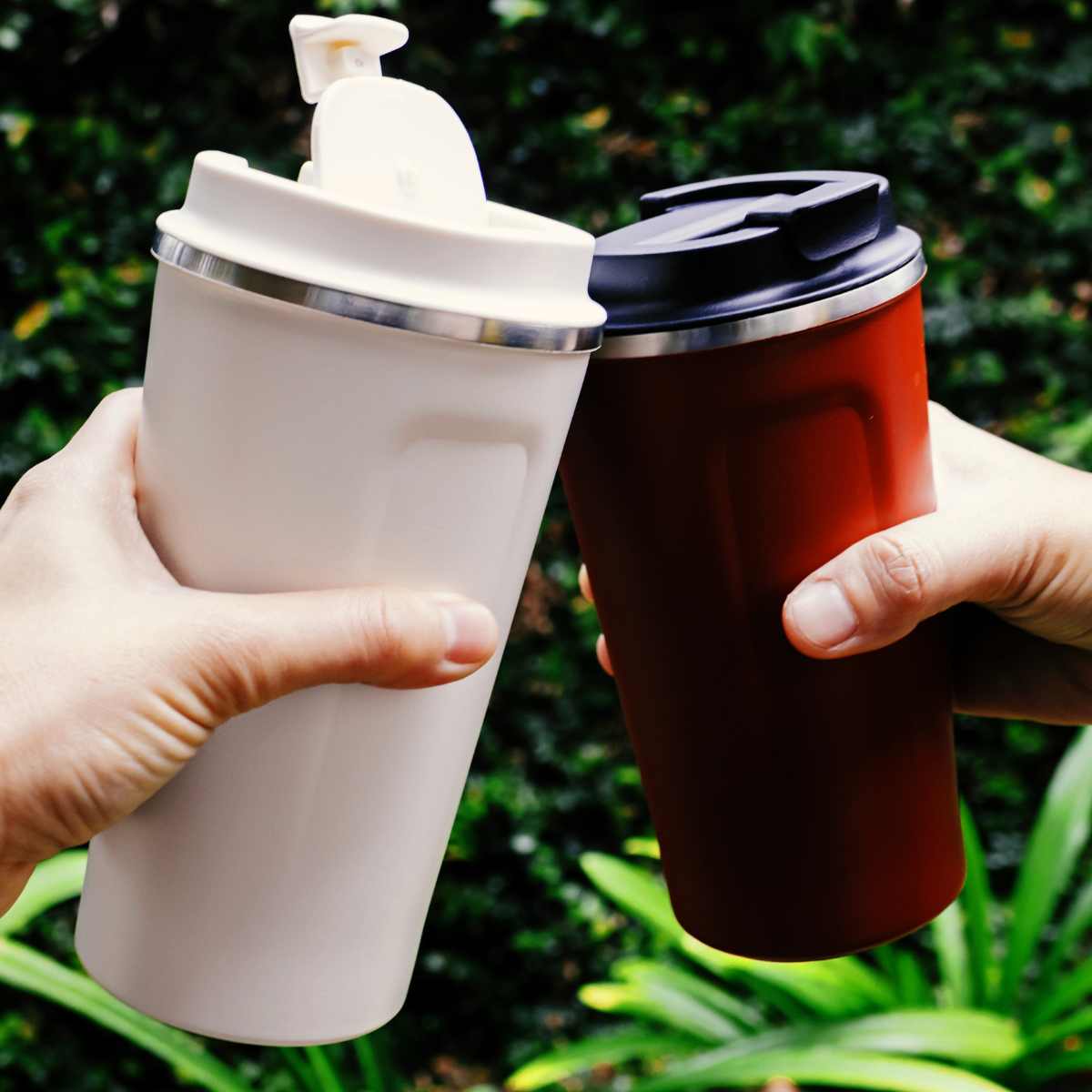 Self Heating Mug
Avoid all lukewarm coffee by getting a self-heating mug. There are lots of different brands but we like this NextMug temperature controlled self heating mug. Perfect if you like a cup of coffee sitting on your desk all day!
Now that you know the best ways to reheat coffee, make something to accompany your cup of morning coffee!
Myths and Facts About Coffee Reheating
The topic of reheating coffee has led to the emergence of several myths that might leave you hesitant to warm up that chilled cup. Let's debunk some common misconceptions:
Common Coffee Reheating Myths
Myth: Reheated coffee becomes carcinogenic. This is one of the more alarming myths, yet it's completely baseless. Coffee is a complex concoction of many compounds, but none of them become carcinogenic simply through reheating. However, as mentioned earlier, if you're reheating coffee in a container that's not microwave-safe or heat-resistant, harmful substances could potentially leach into the coffee.
Myth: Coffee loses its caffeine content when reheated. Caffeine is a fairly stable compound and does not evaporate or degrade easily. While a minute amount might be lost during the reheating process, it's not enough to significantly reduce the caffeine content.
Myth: It's harmful to health to reheat coffee. As discussed earlier, reheating coffee doesn't pose a health risk per se. The most noticeable effect of reheating coffee is the potential change in flavor, but this doesn't translate to health implications.
Understanding the Truth: Addressing Common Misconceptions
Amid these myths, it's crucial to grasp the facts about reheating coffee:
Fact: Reheating can alter the flavor profile of coffee. As we've explored, the reheating process can lead to the degradation or loss of volatile compounds that contribute to coffee's aroma and flavor. This might result in a taste that's different from freshly brewed coffee, often perceived as stale, bitter, or acidic.
Fact: Overheating can cause coffee to taste burnt. If coffee is overheated, it can develop a burnt taste. This is why it's crucial to reheat coffee gradually and avoid bringing it to a boil.
Fact: The way you reheat coffee can affect its taste. Different reheating methods can have varying effects on your coffee's final taste. Methods that heat the coffee evenly and avoid overheating, like using a stovetop or a microwave on a lower power setting, are generally better for preserving the coffee's flavor.
By distinguishing between these myths and facts, we can approach the subject of reheating coffee with a clear, informed perspective. This allows us to make the most of our leftover coffee without unwarranted concerns.
Frequently Asked Questions (FAQs)
Does reheating coffee reduce its caffeine content?
No, reheating coffee does not significantly reduce its caffeine content. Caffeine is a stable compound and does not degrade or evaporate easily, even when heated. While a minimal amount might be lost during the reheating process, it's not enough to considerably impact the overall caffeine content.
Is it harmful to reheat coffee in a microwave?
It is safe to reheat coffee in a microwave, provided you use a microwave-safe container. Overheating can make your coffee taste burnt or overly acidic, so it's best to heat it in short intervals and stir it for even heat distribution.
Why does my coffee taste different after reheating?
Coffee is rich in volatile compounds that contribute to its flavor and aroma. When you reheat coffee, these compounds can degrade or evaporate, altering the coffee's taste. The change is often perceived as a heightened bitterness or a stale flavor.
How can I best maintain my coffee's flavor when reheating?
The key to preserving your coffee's flavor during reheating is to avoid overheating and ensure even heat distribution. Reheating your coffee over the stove at a low heat, while frequently stirring, is an effective method. If using a microwave, heat in short bursts at medium power, stirring in between. Regardless of the method, avoid bringing the coffee to a boil.
Delicious Desserts With Coffee