A few years ago I was given salted preserved lemons as a birthday gift. I had no idea what to do with them and the friend who gave them to me simply said, "Put them in your food." Um, thanks?! But, I did what she told me to and they have since become a staple in our pantry making special guest appearances all summer long. Salted preserved lemons are a foodie essential. They make every pasta salad, homemade salsa, salad dressing, grilled fish and guacamole the best thing you have every eaten! The combination of citrus, salt and the slight bitter of rind add an amazing depth of flavor to just about anything. It's like lemon zest on steroids.
The trick is the lemons sit in salt for about a month until the rinds are preserved. Then the fruit is discarded and the rinds are chopped and added to your now-luscious meal. The added bonus is they are just about the easiest thing to make (as long as you have the patience to wait for them to preserve, of course!)
Ingredients:
lemons (Meyer Lemons work best but any kind will work)
salt
jar with tight fitting lid
Instructions:
1. Begin by washing and drying a handful of lemons.
2. Slice the lemons into wedges and rub them in a bunch of salt (any salt work, doesn't need to be fancy).
3. Place a bit of salt in the bottom of a glass jar that has a tight-fitting lid.
4. Put as many salt-rubbed lemons into your jar as possible. Really pack them in. When the lemon juice created from the lemons covers the rinds you have enough.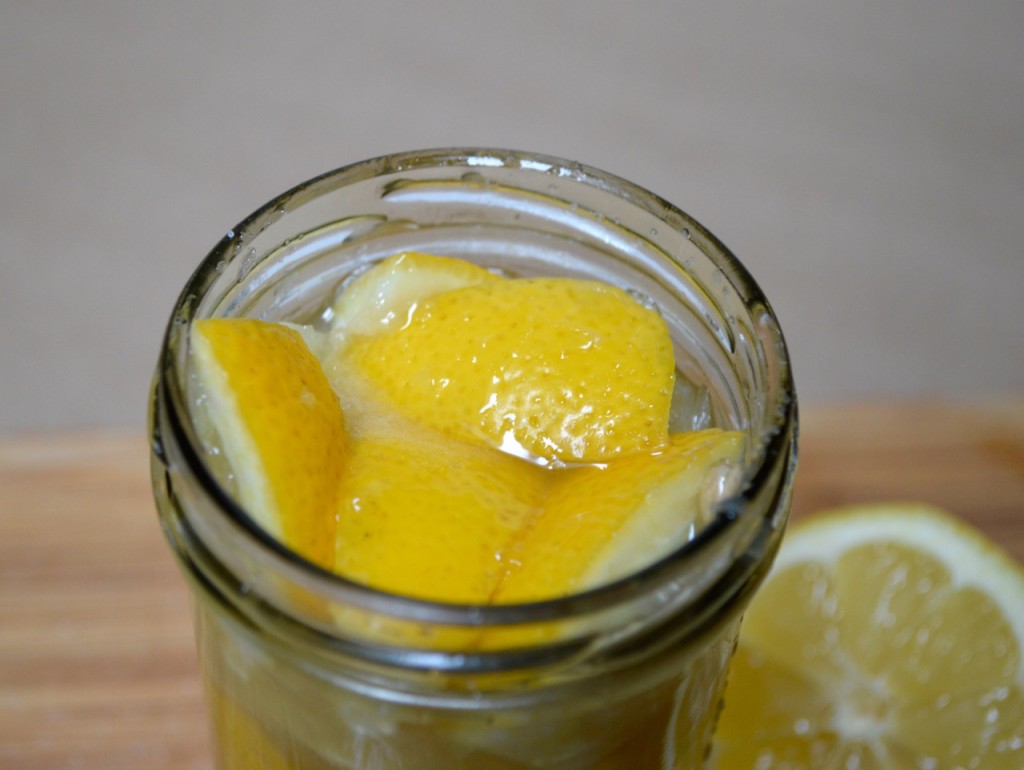 5. Place the lid on tight and keep the lemons out of the sun but in a warm place in the kitchen for about a month. Every few days, turn the jar and move the liquid around.
After about a month, they are ready to eat! Only the rind is used so you can discard any remaining fruit or membrane. Chop the rind up nice and small and add to your favorite summer salads, dips, marinades, etc. It's especially amazing added to salsa or blended into a homemade hummus.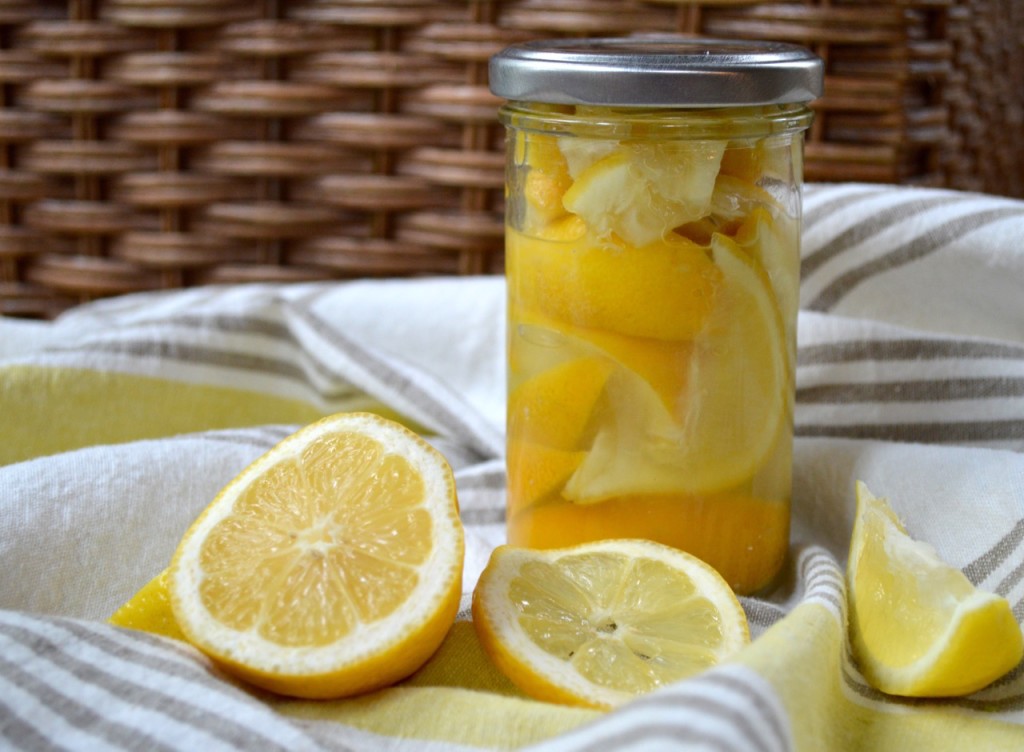 Ingredients
lemons (Meyer Lemons work best but any kind will work)
salt
Instructions
Wash and dry lemons.
Slice into wedges and rub with salt.
Place a little salt in the bottom of a glass jar with a tight fitting lid.
Pack as many salt rubbed lemon wedges into the jar as possible.
Place the lid on tight. Put lemons in warm sunlight inside for a month, turning every couple days.
https://andreasnotebook.com/salted-preserved-lemons/