Fabric spray paints are a really fun way to get creative with t-shirts. Kids love using these little spray pumps to get creative with colors! We used some plain t-shirts we had sitting around and spent an hour enjoying each other's company while painting the shirts. I've been trying out different types of fabric painting and dyeing and this is one of my favorites to do with kids! These paints are perfect for t-shirts. Check out how we made these fun splatter paint t-shirts.
Gather Supplies:
Start Painting:
1. Put your cardboard between the layers of the shirt to prevent the paint from dripping through to the back. Let the kids experiment with the spray paints. The closer you hold them to the shirt the more concentrated the color will be.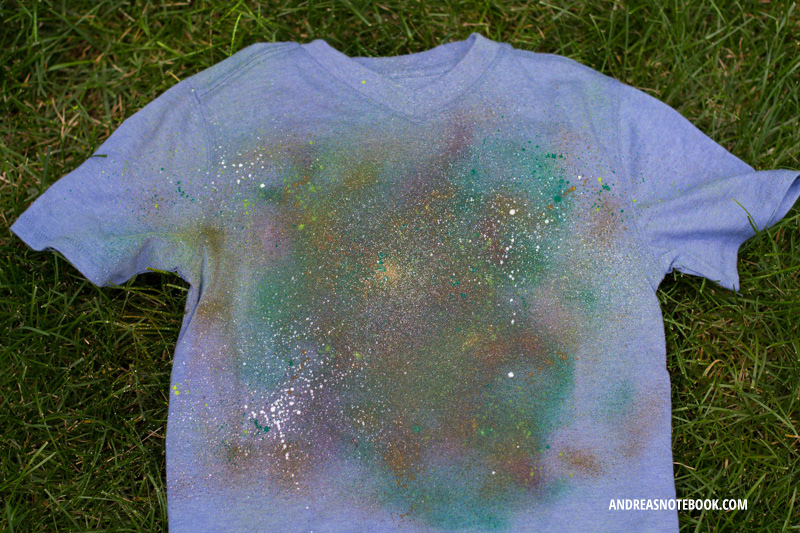 2. Cut out the "PLAY HARD" letters and put them on the shirt however you want. Then spray paint over the letters to create a resist.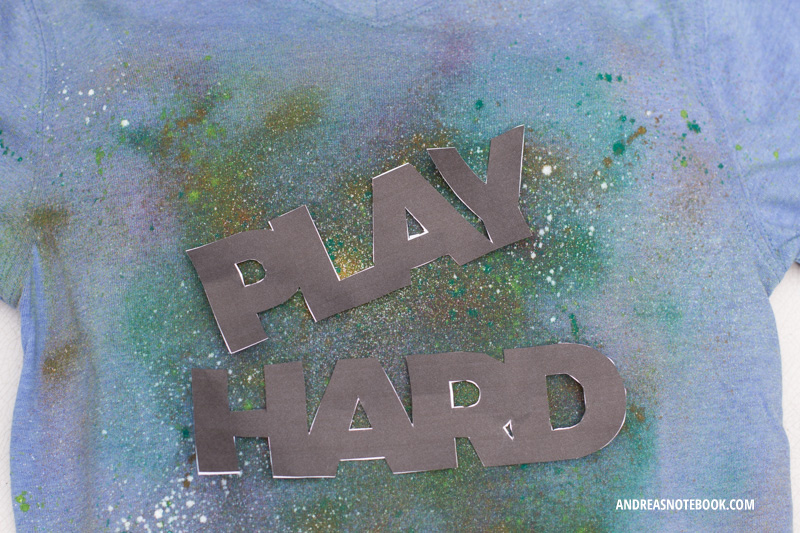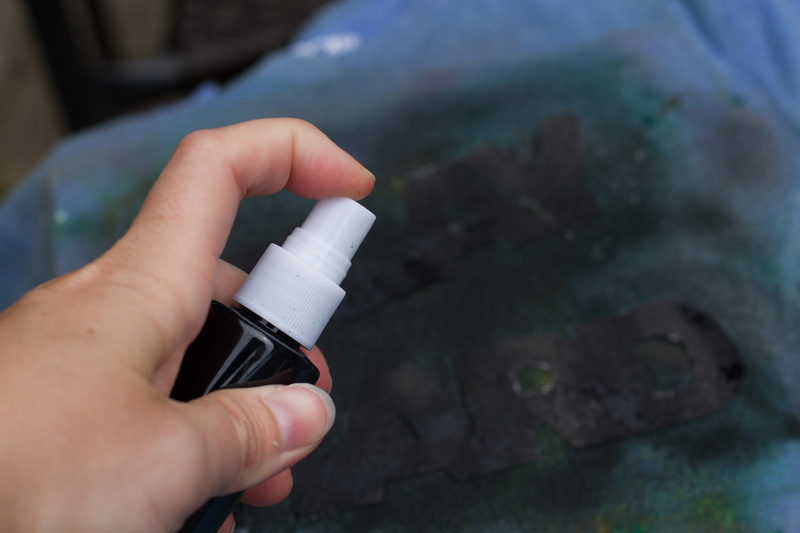 3. Remove the letters and admire your work!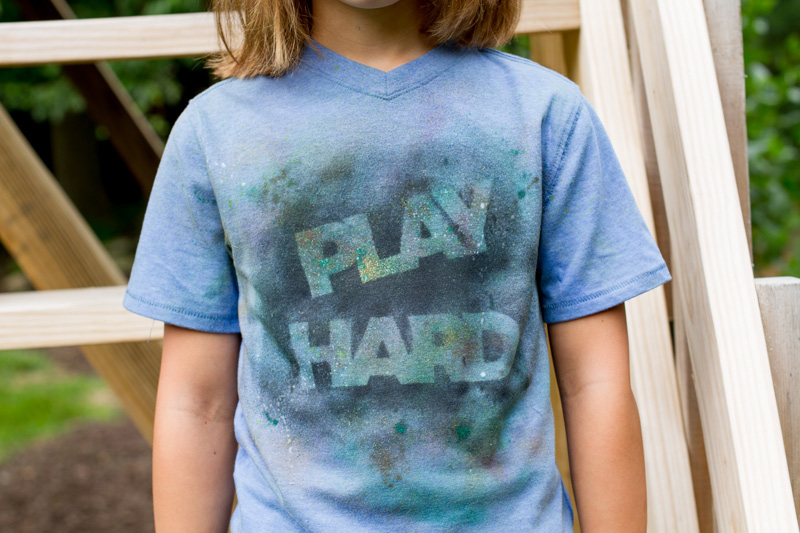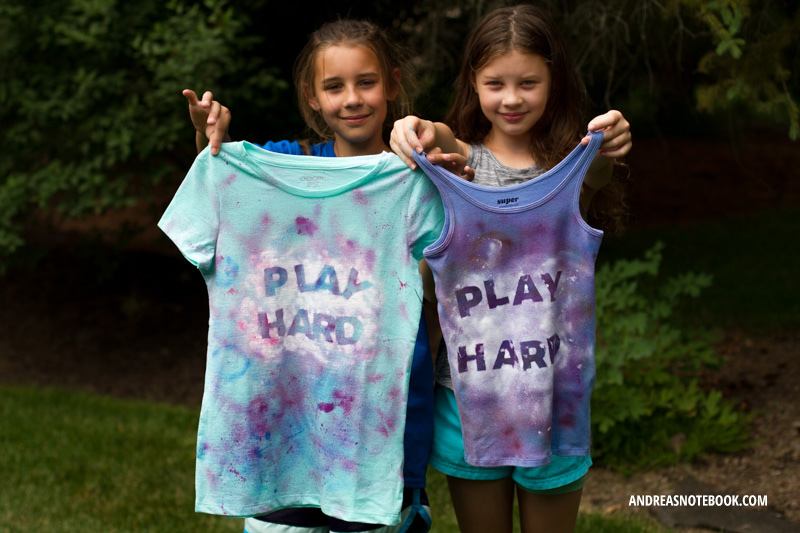 Everyone had a blast with this project. Perfect for boys and girls of all ages!