If you're like me, you like to pick out vegetables at the grocery store or farmers market that are fresh and will last the longest. Learn how to tell if squash is bad, good and tasty! Plus, learn the secrets to storing them so they'll maintain their freshness.
Introduction: Squash – The Versatile Powerhouse of Your Kitchen
Welcome to the fantastic world of squash. Whether it's spaghetti, acorn, or yellow, this powerhouse is a star in many favorite recipes. It's not just about taste; the health benefits are substantial. Squash is a good source of vitamins and bursting with nutritional value. But how do we ensure we're using a fresh squash?
Understanding Squash and Its Varieties
Welcome to the squash family! Let's dive deeper into understanding these vibrant veggies. Squash falls into two broad categories. We've got the summer varieties and the winter ones.
Summer squash is great news for those sweltering months. It includes the fresh zucchini and yellow squash. They are tender, have thin skin, and are perfect for light, summery dishes.
Winter squash comes to play when the weather cools down. It includes spaghetti squash and acorn squash. These types have thick skin and dense flesh. They're fantastic for hearty winter meals.
The United States boasts a wide variety of squash types. That's one of the reasons home cooks love them. Each variety brings a unique shape, color, and flavor to the table. But wait, there's more good news! It's not just about their versatility in the kitchen. Squash offers a wealth of health benefits. It's a good source of vitamins and packs a nutritional punch. So, next time you see squash in your local market, don't hesitate. Grab one and start exploring the flavorful world of this amazing vegetable. Keep reading to learn how to tell if squash is bad!
Identifying a Good Squash: Simple Steps for Best Quality
Choosing a top-notch squash doesn't need to be a guessing game. Here are some simple steps to ensure you're picking the best quality.
First, give the squash a good look over. The color of the squash should be vibrant, not dull or faded. For instance, a ripe butternut squash should be a dark shade of beige. In contrast, a good acorn squash should be a dark green.
Next, check for spots. Dark spots, black spots, or brown spots are no-gos. These signs of spoilage can mean your squash is past its prime.
Also, consider the squash's weight. A fresh squash will feel heavy for its size. So, pick it up and get a feel for it. If it feels light, it may not be in good condition.
The outer skin of the squash should be hard. If you can pierce the skin with your fingernail, it's not ready. That said, don't go poking all the squashes in the grocery store!
Finally, the stem can give you a clue about the squash's freshness. It should be dry and firm, not shriveled or moldy.
Follow these simple tips, and you're on your way to finding the best squash. Remember, a good squash equals delicious dishes and favorite recipes. Happy squash hunting!
How To Tell If A Squash Is Bad
Learn how to tell if squash is bad! Detecting a bad squash is just as important as finding a good one. Here's how to weed out the unworthy contenders.
Firstly, color matters. If the vibrant hues are fading into dull shades, give that squash a pass. A squash changing its color is a clear sign it's not in its prime.
Next, touch plays a key role. Are there soft spots on the surface of the squash? If yes, it's a red flag. Squash should be hard, not mushy.
Thirdly, check for spots. Dark spots, black spots, or brown spots are signs of rot. A good squash is spotless. Rotten spots are a sure sign of a bad squash.
Then, give the squash a sniff. Bad smell? That's a no-go. Fresh squash should have a subtle, earthy aroma, not a foul odor. An unpleasant odor is a sign the squash is bad.
Also, the stem can give away a bad squash. If it's moldy or mushy, it's not fresh.
Finally, check the weight. If it feels too light, that squash may be drying out.
Using these guidelines, you can avoid the duds and enjoy only the freshest, best flavor squash. Keep these tips in mind on your next trip to the grocery store!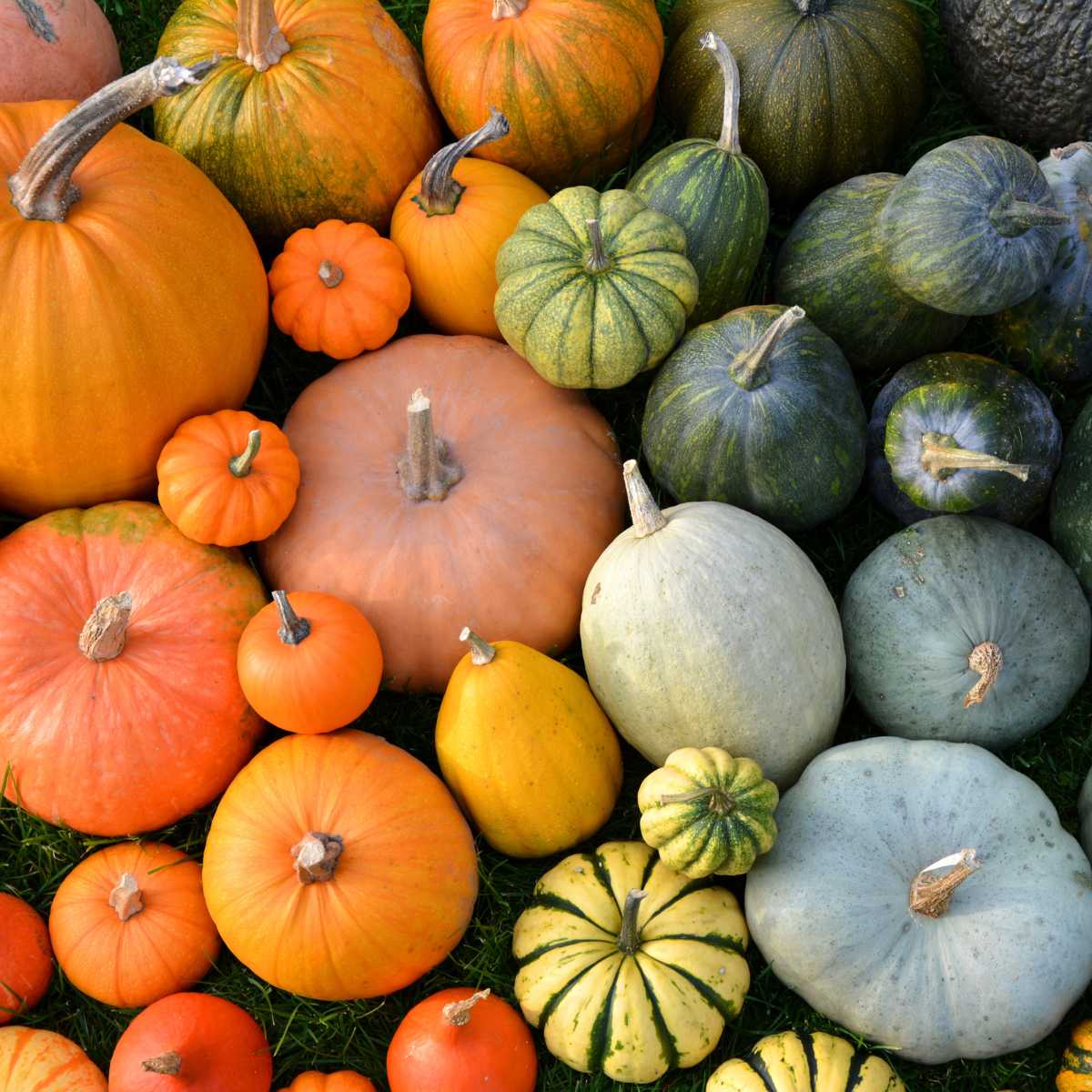 Selecting the Type of Squash Best for You
Selecting a squash is an art, especially when flavor is your priority. Let's guide you through this flavorful journey.
Summer squashes, like zucchini and yellow squash, are best for a light, subtly sweet taste. Their tender skin and flesh cook quickly, making them great for sautés and salads.
If you're craving something nuttier, go for winter squash varieties. Butternut squash, with its creamy texture and slightly sweet, nutty flavor, is a hit in soups. It's a great option for a savory-sweet balance.
Craving for pasta but watching carbs? Spaghetti squash is your friend. When cooked, the flesh of this winter squash pulls away in long, thin strands, similar to spaghetti. It's mild in flavor, perfect for bold sauces and seasonings.
Want something with a distinct, sweet, and nutty flavor? Choose acorn squash. It's delicious when baked and pairs well with a variety of fillings.
Ever heard of Delicata? This winter squash, with its creamy pulp and sweet, corn-like flavor, is gaining popularity among home cooks. And the best part, you can eat its skin!
Each type of squash has its own unique flavor profile. For the best flavor, make sure to choose fresh, ripe squash. Use these tips and choose the squash that best suits your palate and recipe. Happy cooking!
Storing Squash: Simple Tips to Retain Freshness
Storing squash correctly extends its shelf life and maintains its flavor and nutritional value. Here's how to do it.
Short-term storage is a cinch. You can keep both summer and winter squash at room temperature. Find a cool, dry place away from direct sunlight. A kitchen cabinet or pantry works great.
For long-term storage, winter squash is your best bet. Its thick skin helps it stay in good condition for a long time. Choose a dark place, like a basement or a cellar. Make sure it's well ventilated.
Summer squash has a shorter shelf life. For longer storage, refrigeration is your friend. Wrap it in a plastic bag and place it in the crisper drawer of your fridge.
Freezing squash is also an option. First, blanch it to preserve its flavor and nutritional value. Then, cool it, drain it, and pack it in freezer bags. This way, you'll always have squash ready for your favorite recipes.
If you're dealing with cut squash, an airtight container is your best ally. Store it in the refrigerator and consume it within a week for the best flavor.
Remember, proper storage starts at the grocery store. Choose squash with undamaged skin. Avoid those with visible signs of mold or soft spots.
Follow these simple steps, and you'll always have fresh, tasty squash at your disposal. Happy storing!
Refrigerating Squash: Good Idea or Not?
Now that you know how to tell if squash is bad, it's time to learn about storage. Refrigerating squash can help it last longer, particularly if it's already cut. Here's the scoop on keeping squash in the fridge.
Start with choosing the right container. An airtight container keeps the squash fresh and prevents it from absorbing odors from other foods in the fridge. It also keeps moisture in, which is crucial for preventing drying out.
Next, consider the temperature. Your fridge should be set to around 40 degrees Fahrenheit. That's the sweet spot for storing most fresh vegetables, squash included.
Don't forget about the placement. The best place for squash is in the crisper drawer. It helps maintain the right humidity level, which is key to preserving the squash's texture and flavor.
As for cut squash, it's a good idea to use it within a week. After that, the quality starts to decline. You'll notice changes in texture and flavor, and the risk of bacterial growth increases.
Last but not least, remember that refrigeration doesn't stop the ripening process. It just slows it down. So keep an eye on your squash. If it starts to show signs of spoilage, it's time to toss it.
To sum up, refrigeration can be a squash saver. But it's not just about popping the squash into the fridge. Doing it the right way can make a real difference in how long your squash stays fresh and tasty. So keep these tips in mind the next time you're about to stash a squash in the fridge.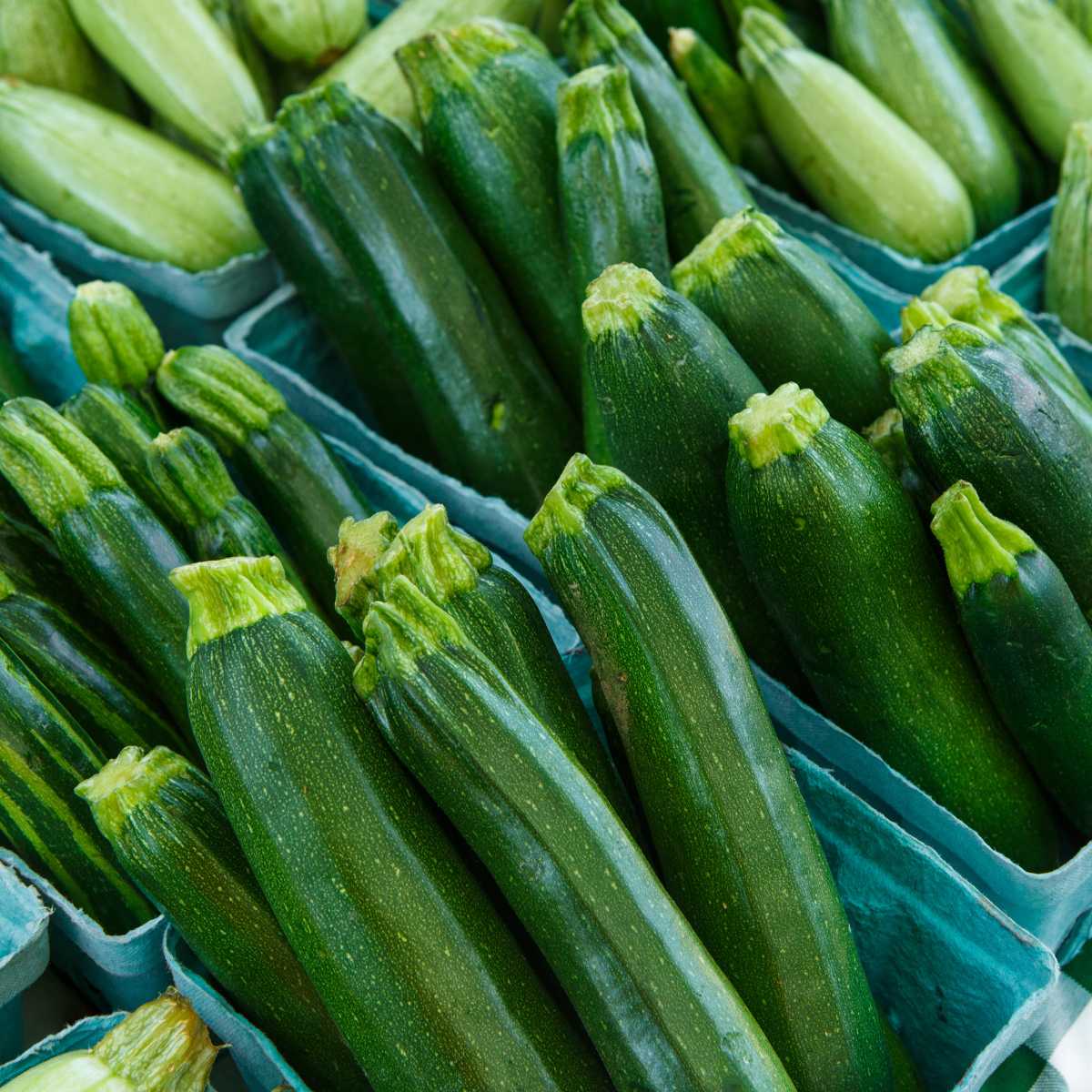 Freezing Squash: The Best Way for Long Time Storage
Freezing squash is a fantastic way to prolong its shelf life, especially if you've got more than you can use right away. Here's how to freeze squash like a pro.
Start by washing the squash thoroughly. You want to get rid of any dirt or debris on the skin. Once it's clean, you're ready for the next step: cutting the squash.
The best way to cut squash for freezing is into uniform pieces. They'll freeze and thaw at the same rate, ensuring consistent texture and flavor.
The next step is blanching. Blanching involves briefly boiling the squash pieces, then quickly cooling them in an ice bath. This step helps preserve the color, texture, and nutritional value of the squash during freezing.
Once you've blanched the squash, it's time to dry it. Pat the pieces dry to prevent ice crystal formation. Then, spread them out on a baking sheet and pop them in the freezer.
Freeze the pieces until they're firm. It usually takes a few hours. After that, you can transfer them to freezer bags or containers. Don't forget to squeeze out as much air as possible before sealing the bags.
Now, you're all set. Your squash is ready for long-term storage in the freezer. Whenever you need some for your favorite recipes, just take out what you need. Remember to thaw it properly to enjoy the best flavor and texture.
So there you have it, a simple guide to freezing squash. With these easy steps, you can enjoy tasty, versatile squash all year round, not just during the growing season. It's a smart and convenient way to make the most of this amazing vegetable.
The Final Word: The Joy of Fresh Vegetables
Enjoying fresh vegetables like squash is one of the simple joys of life. By understanding the signs of a good squash, you'll ensure you're making the most out of this versatile squash. Don't let the signs of a bad squash discourage you. With these simple steps, you'll be well on your way to becoming a squash expert.