I love cheese. I really do. It's all good (ok, almost all). I had never really considered making my own cheese until recently. It feels like one of those things that would be hard and I thought I'd probably ruin it. I mean, can't I just buy my cheese? Yes, of course. But homemade cheese is so different than the kind you buy in the grocery store!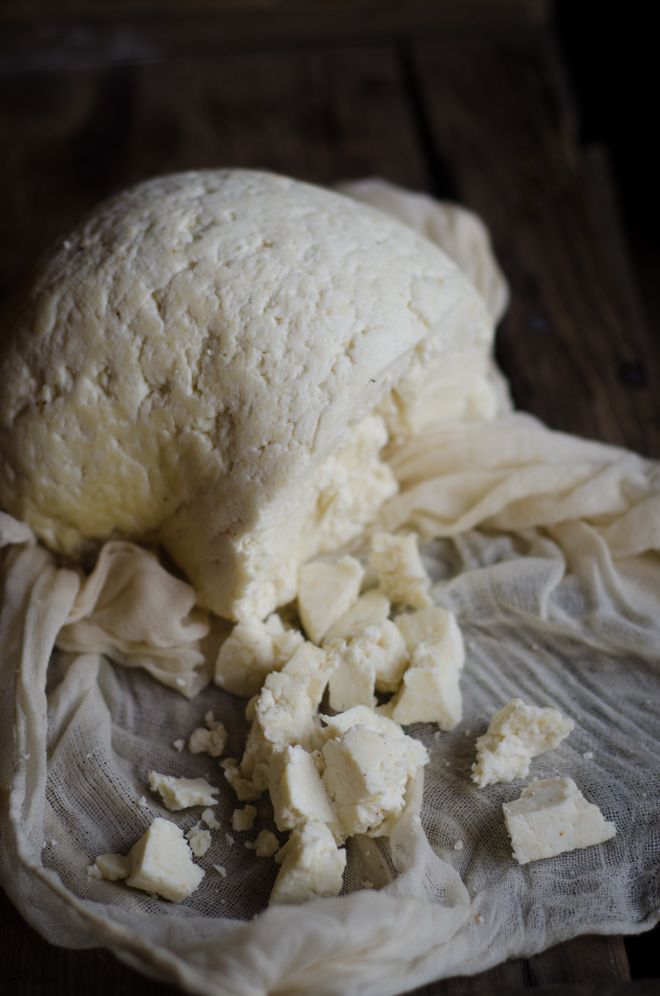 Nourished Kitchen has an easy recipe! In just over 2 hours you can have your own, homemade cheese.
Farmhouse Cheese
Ingredients:
1 gallon milk, not ultrapasteurized
½ cup white vinegar
2 teaspoons very fine sea salt
Check out Nourished Kitchen for the instructions.
---
Photo: From Scratch
Let's talk about homemade cheddar cheese. Ready for some recipes?
Farmhouse Cheddar
Ingredients:
3 gallons whole milk
Mesophilic Culture (¼ tsp Abiasa, ⅛ tsp Danisco, or 1/16 tsp Sacco)
2 teaspoons calcium chloride (only needed for store bought milk)
1.5 tablet rennet or ¾ tsp liquid rennet
¼ cup unchlorinated water
1 Tbsp salt
Instructions:
Get the full instructions for the Farmhouse Cheddar Recipe on From Scratch. In this recipe they used this awesome Cheese Press
.
How to use a cheese press:
[iframe width="725" height="408" src="https://www.youtube.com/embed/CIKbHNAmJ3c" frameborder="0" allowfullscreen]
No cheese press for you? Try out this recipe from Reformation Acres. It's similar to the above recipe though she doesn't use a cheese press.
Are you ready to make some cheese??