The Holderness Family is back with another funny song parody! This time it's a love song parody, actually, many love song parodies. If you love YouTube song parodies and funny videos then you'll love this video.
This one is in the style where Penn sings to Kim and she comments while he's singing. It's a sweet one even while some of Penn's lyrics are funny (and sometimes gross).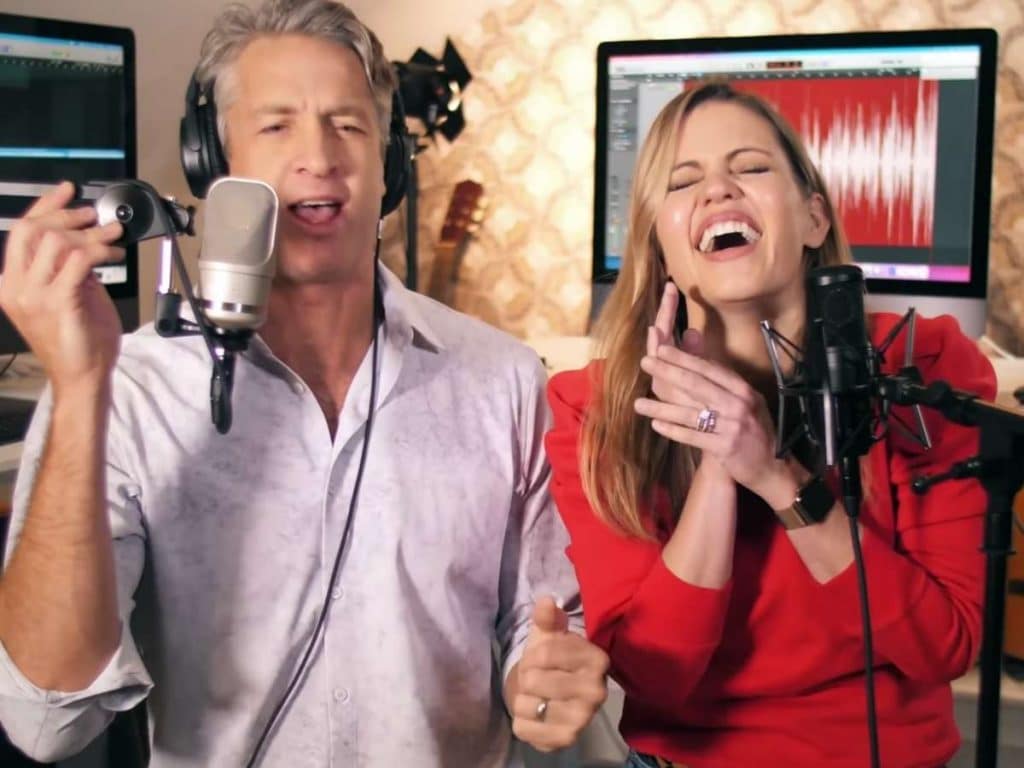 Watch the video to see these funny song lyrics. It's a quick one and will make you smile.
The love song parody of I'll Make Love To You by Boyz II Men might be my favorite. "I'll pick up my shoes like you ask me to. Get them up off the floor put them outside the door. I'll pick up my shoes and I'll learn to do that everyday without you asking me to."
Then there's the song about farting. I know some of you will find it to be a funny song parody and others will want to skip on by for this next one about the home workload of a mom.
"Every morning you're up at 6. Breakfast and lunch for the kids. I hear you stirring and I stay in bed. I'd rather sleep in instead. It's kind of selfish and lazy of me but maybe just once a week I will get up before you. I'll set my alarm. I'll make them some eggs. You can stay in bed and dream some more with no alarms. I'll do that for you maybe one time or two."
Then the Holderness Family sings about controlling the remote. I know a lot of you can relate to this one. "What are we going to watch tonight? I'll make suggestions you don't like. But instead of coming to blows I'll watch your crappy shows. I swear even though I'm not loving watching The Crown I'll be there. I swear even though This Is Us brings me down I'll be there. Beaches is the worst. Steel Magnolias too but I'll watch them all because you have feelings too."
Next up how about a Let's Get It On parody about snoring? Can you relate to living with someone who snores?
Holderness Family Love Song Parody Video
Other song parodies and videos you'll enjoy: