Have you ever wondered what kind of gift to give a friend who is sick, lost a loved one, or needs encouragement? I stumbled onto these gifts for someone who needs encouragement and it's a brilliant idea. These are especially a good gift for someone with cancer. Consider adding to a cancer gift basket as an inspirational gift.
It's a great idea that won't take much work but will make a great impact. In 5 minutes you can make a gift that keeps on giving.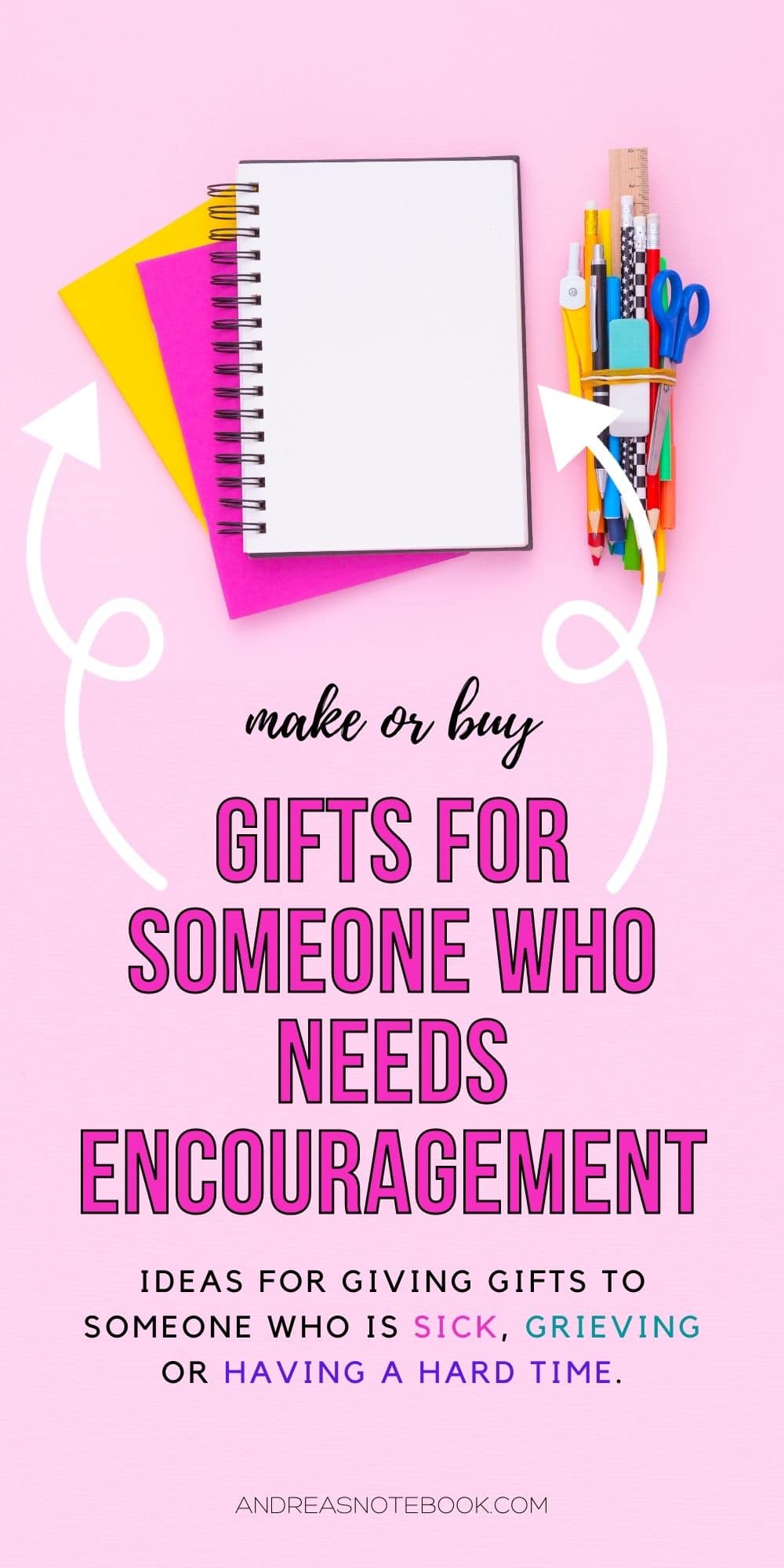 DIY Notebook Supplies:
Assorted scrapbook paper
Blank journal
Scissors or paper cutter
Glue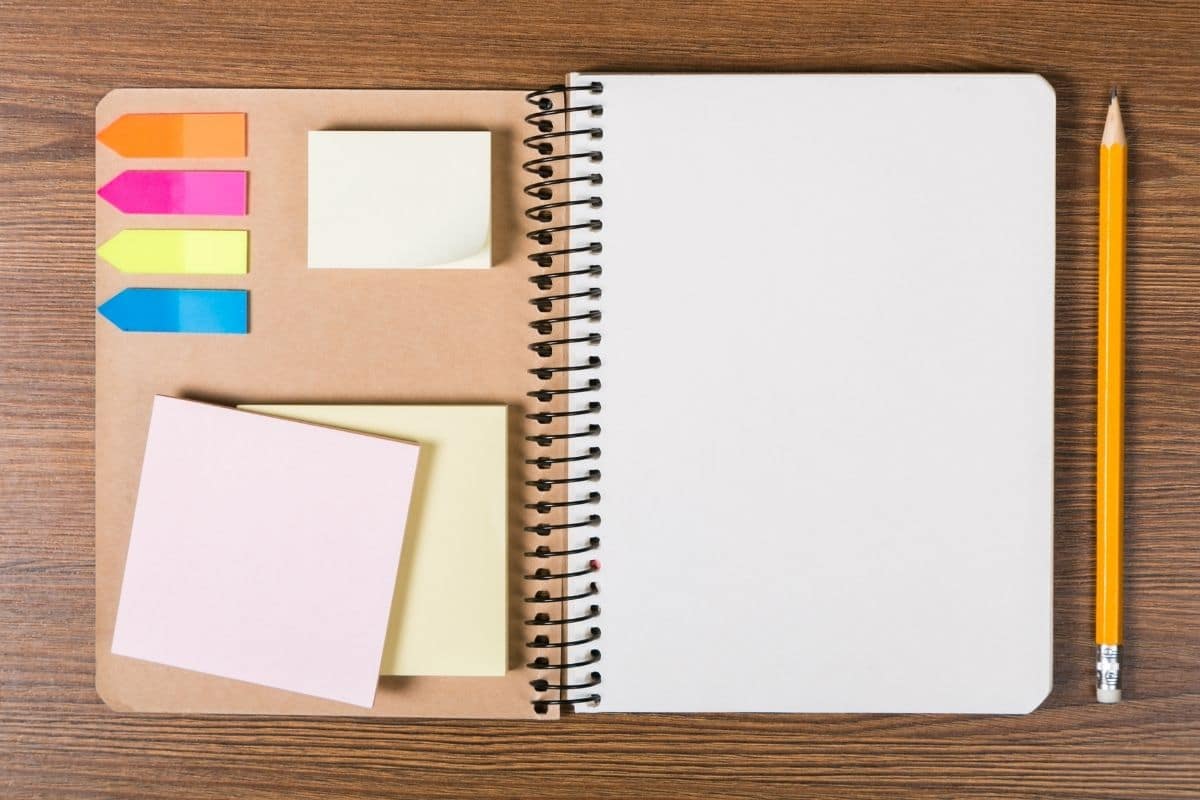 Instructions:
Step 1: To make this gift for someone with cancer (or anyone needing encouragement) follow video instructions for turning scrapbook paper into an envelope.
Step 2: Glue your envelopes to your black notebook. A glue stick should work as long as you let it fully dry.
Step 3: Write your titles on the notebook.
Step 4: Insert personalized notes into your envelopes.
Watch to see what the inspirational gifts look like when it's complete! This is such a clever and heartfelt idea.
More Ideas: Gifts for Someone Who Needs Encouragement
First, before you give any gifts to someone going through a hard time or who has cancer, consider your words. Think before you speak! If you're not sure what to say try looking up a good article or two about how to talk with someone going through what they're experiencing.
Give the gift of a clean house: If you're sick or grieving the last thing most people want to do is clean their house. Pay for a service to come clean, or if you're good friends, offer your own services.
Laundry, laundry, laundry: Pay for a service to clean their laundry. I don't know about you but I don't want a friend doing my laundry so this one is probably best hired out.
Homemade quilt: Who doesn't love a quilt made with love?
Audiobook: Sometimes we don't even have the energy to read. Audiobooks are great for times like this!
Organize meals: Grab a group of friends and organize meal delivery.
Cancer gift basket: Add the above inspirational gifts together into the perfect gift for someone with cancer. The notebook, a gift card for a clean house and an audiobook would be perfect.
These delicious chocolates: I can attest that these are amazing!
What gift ideas do you have for someone who is sick, grieving or needing encouragement?
Gifts for Someone Who Needs Encouragement