It's the season for baking! Homemade goods are one of my favorite things about this time of year! I literally can't get enough. I crave these Giant Cinnamon Rolls with Cinnamon Cream Cheese Icing. It's like a little bite of heaven!
If you love these cinnamon rolls try these 20 Minute Garlic Rolls.
First of all, I love how these rolls are the perfect combination of light airy roll and cinnamon-sugary goodness! It's so wonderful to wake up to these loaded rolls with a nice hot cup of cocoa!
Want to know how to make these beautiful and scrumptious rolls? It's easy really!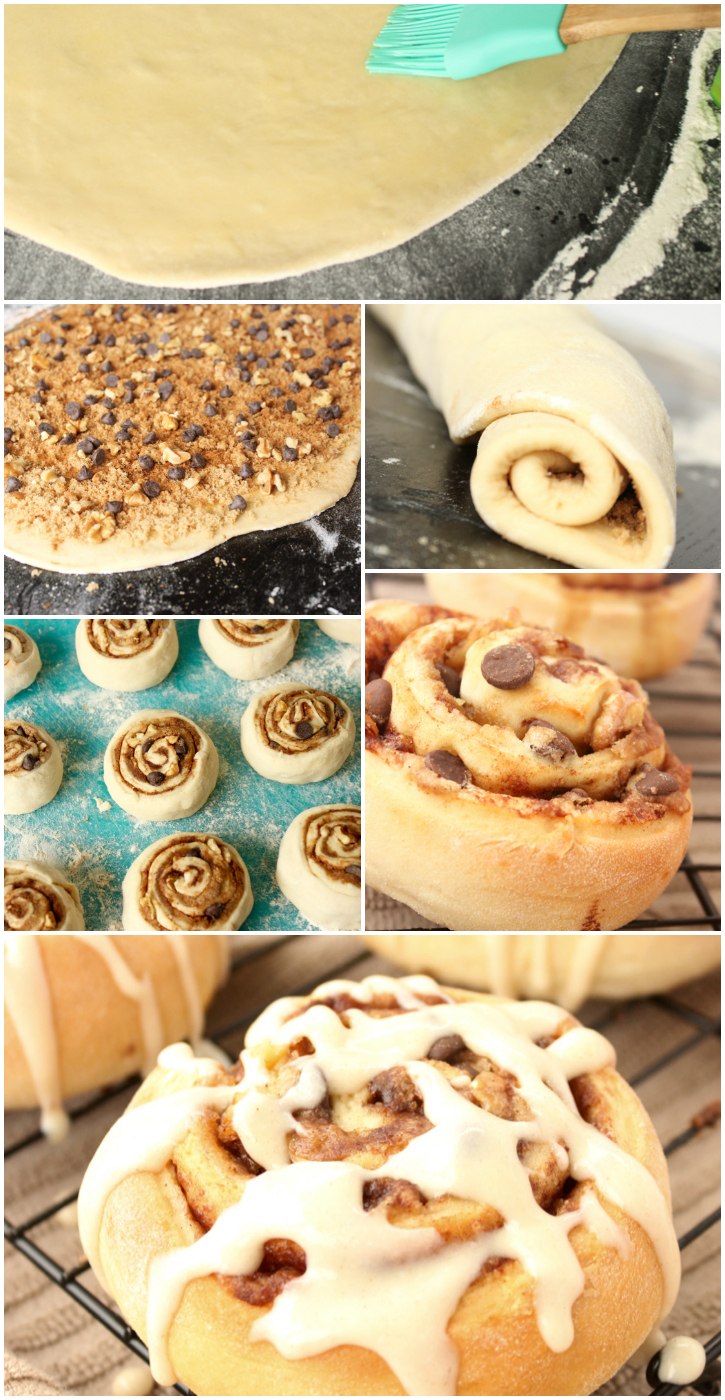 Ingredients:
Rolls:
8 to 9 cups flour
1 Tbs. yeast
½ cup dry milk
2 cups water
⅔ cup butter or margarine melted and cooled slightly
2 tsp. salt
4 eggs
Filling:
⅔ cup sugar
¼ cup brown sugar
1-2 teaspoon cinnamon
nuts and chocolate chips
Cream Cheese Icing:
4 oz cup cream cheese
2 cups powdered sugar
1 teaspoon vanilla
1 teaspoon lemon
¼ teaspoon cinnamon
Directions:
In a large mixer bowl combine 2 cups of the flour, yeast, sugar, salt, and dry milk. Add warm water and melted butter, stirring constantly. Add eggs and beat together.
Knead in as much remaining flour to make a moderate stiff dough that is smooth and elastic. Cover, and let rise till double.
Divide into two equal parts. Roll out and spread butter on top. Sprinkle brown sugar, cinnamon, chocolate chips and nuts evenly over the dough. Roll into one long spiral. Cut into 1-1 ½ inch rolls and set on a baking sheet to rise. For individual rolls, make sure they have enough space to rise and will not touch the rolls around them.
Let rise until double and bake @ 375 for 12 to 15 mins. Let cool for 10 minutes or so and then drizzle your cream cheese glaze over the top.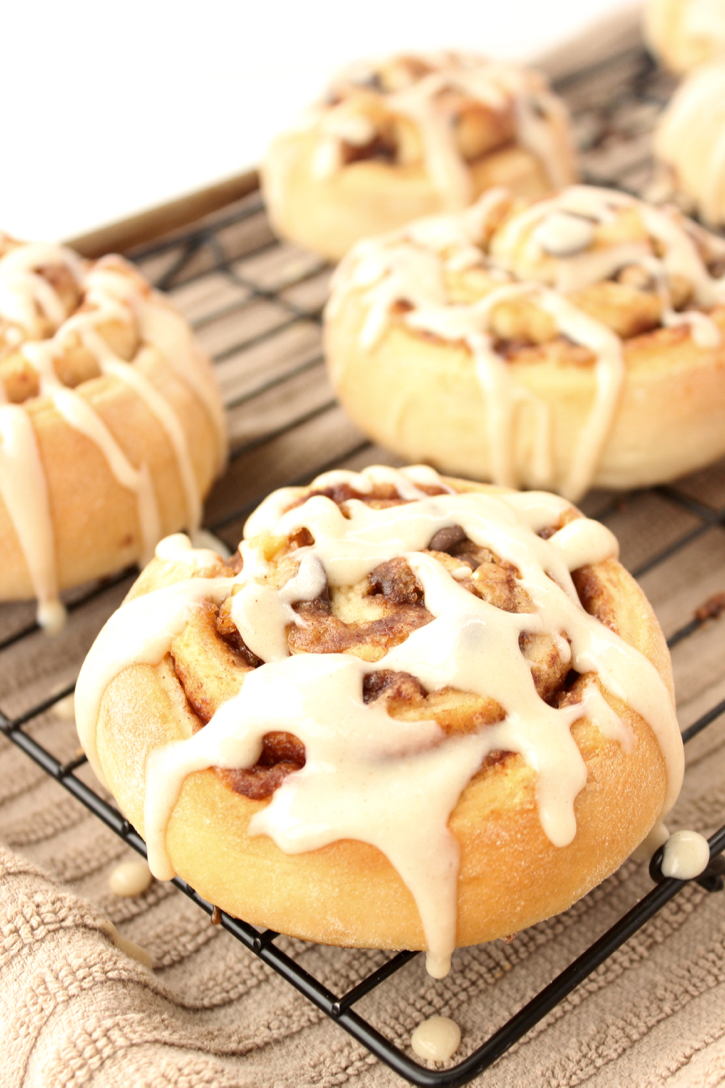 These rolls make wonderful gifts, as well! Find a cute plate and dress up your Giant Cinnamon Roll with some extra chocolate chips, nuts and icing. Then package with some pretty ribbon and a sweet little gift tag!
Now you can make these Giant Cinnamon Rolls, enjoy them and share them with your friends and family!