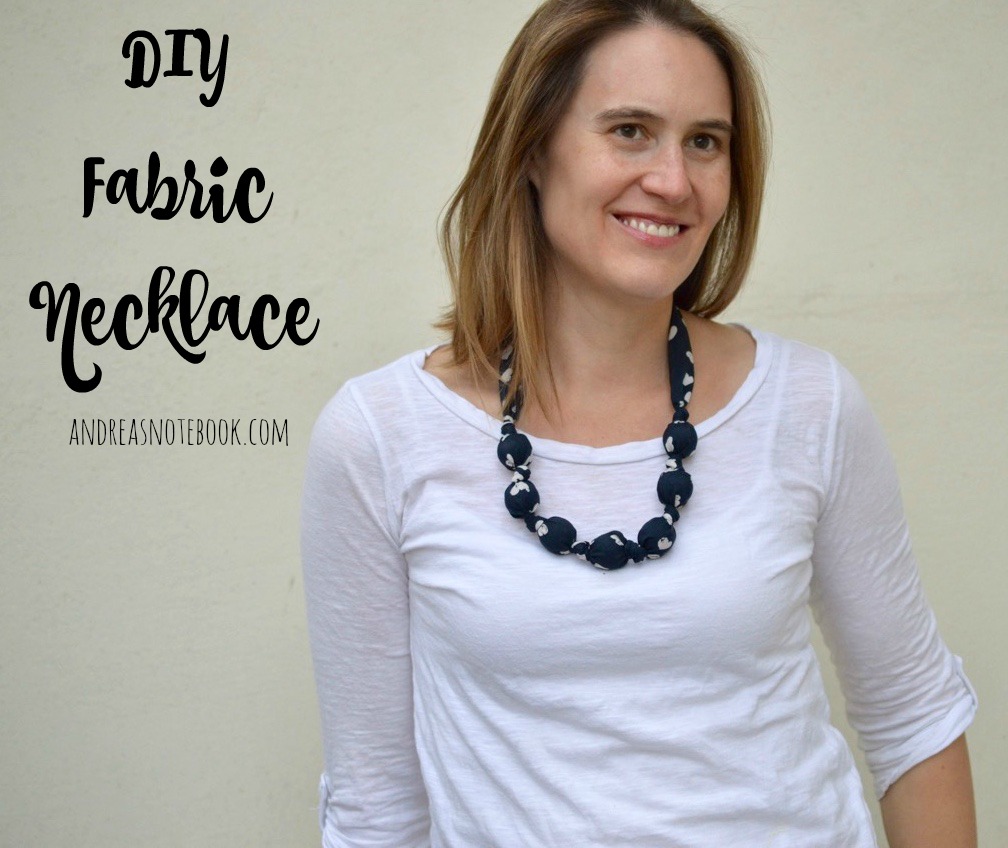 Sometimes it's all about the details and one of my favorite details is a statement necklace. Extra bonus if that statement necklace also involves fabric because that means the colors and pattern opportunities are endless. Super-duper bonus if it's something I can make myself simply and quickly. Can you guess what is coming? Yes?! Of course! It's a simple, easy to make tutorial for a fabric necklace. Make these by the dozens to give as gifts to your girlfriends or sisters because everybody need a punch of fabric in their wardrobe.
Supplies:
+ Seven 1″ wooden balls (the circumference will be 3″, these are available at craft stores)
+ Strip of fabric 3.5″ wide and 44″ long
+ Standard sewing equipment
Begin by sewing your fabric right sides together, lengthwise, creating a long tube. Turn the tube of fabric rights sides out.
Find the midpoint on your fabric tube and tie a knot in the fabric a little to the left of the midpoint. Place one of the wooden balls into the slightly longer end of your fabric tube and push it all the way to the knot.
Tie a knot in the fabric on the other side of the wooden ball.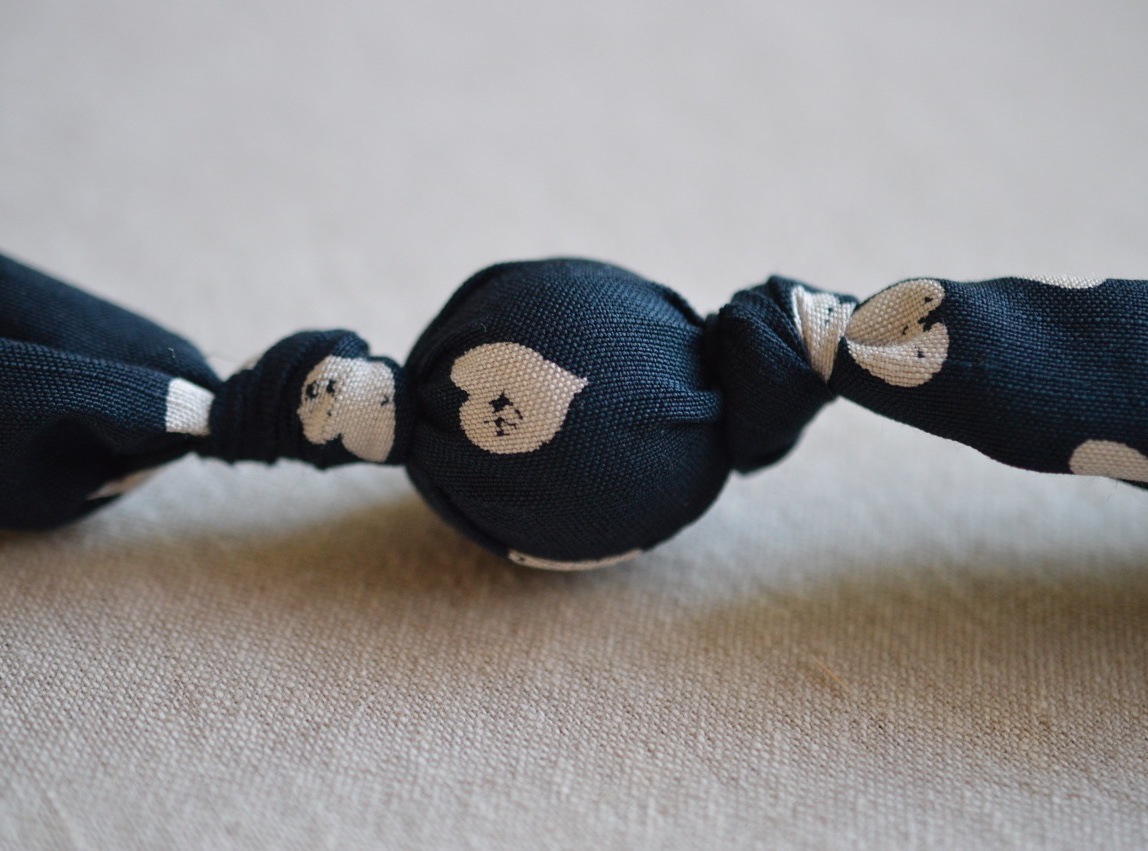 Repeat with the additional wooden balls, placing three on each side of the center bead.
To close the ends of the necklace, fold over one end of the fabric tube by ½″ and place other end completely inside.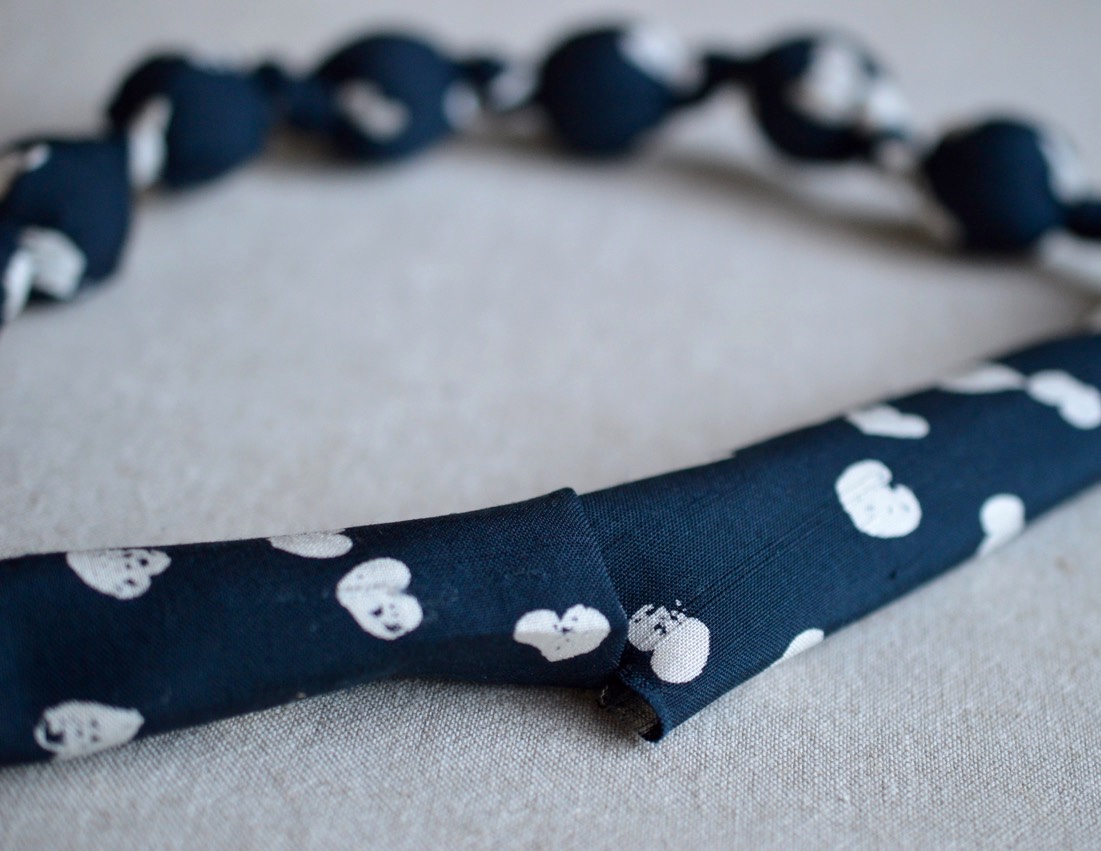 Stitch a straight stitch over the folded portion to enclose all raw edges and finish the necklace!
Now you are ready to wear your fabric as jewelry!