Sometimes the proliferation of reds and greens around the holiday season wears me out. My eye longs for more subtle decorations…things that bring out the quiet magic and mystery of the season. I created these holiday fairy light jars for just that reason. Nothing is quite as magical as gold, silver and white lights. These fairy light jars work well as a sweet decoration, lights in the window, decor for the dining table, even as night lights!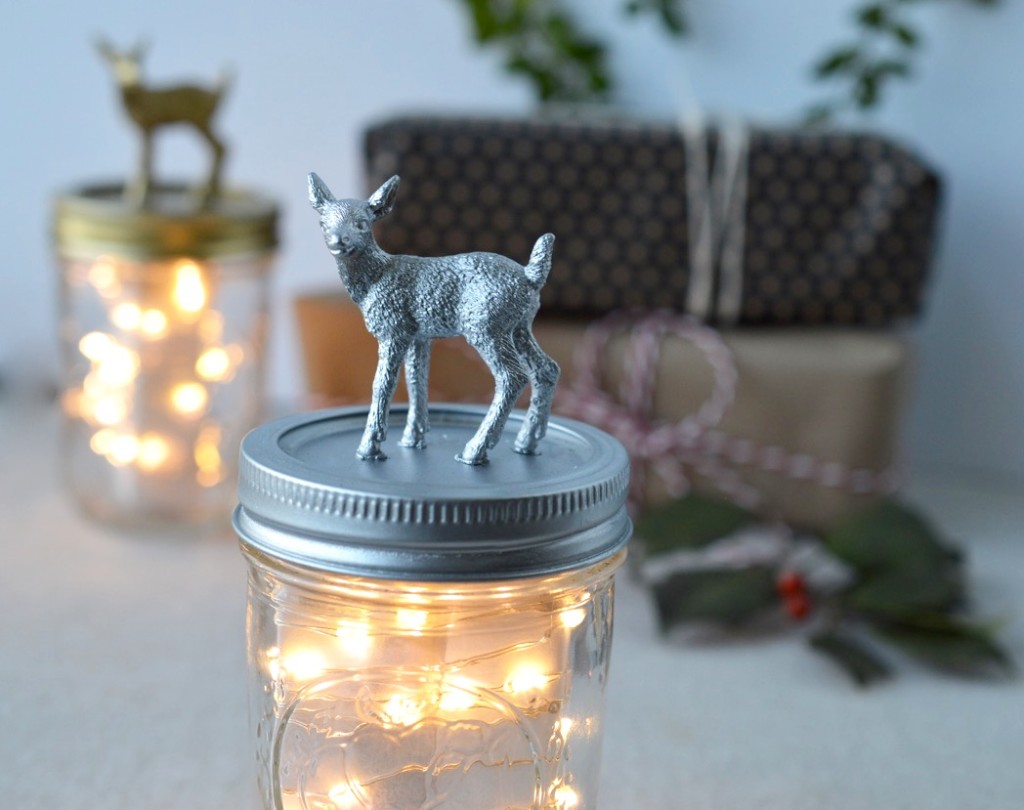 Supplies:
Thin Wire LED Lights with a timer (battery operated) similar to these.
Small Plastic Deer Figurine
Mason Jar, 8 ounce size
Metallic spray paint
Small bit of sandpaper
Super Glue
White paper and tape
Instructions:
1. Begin by wrapping the bottom of the battery pack for the LED lights in white paper, after putting in the batteries. The battery pack on my light was clear so I was able to use lightweight paper but some of the battery packs are black and may require more opaque paper. Be sure to leave the top open so you can reach the on/off switch.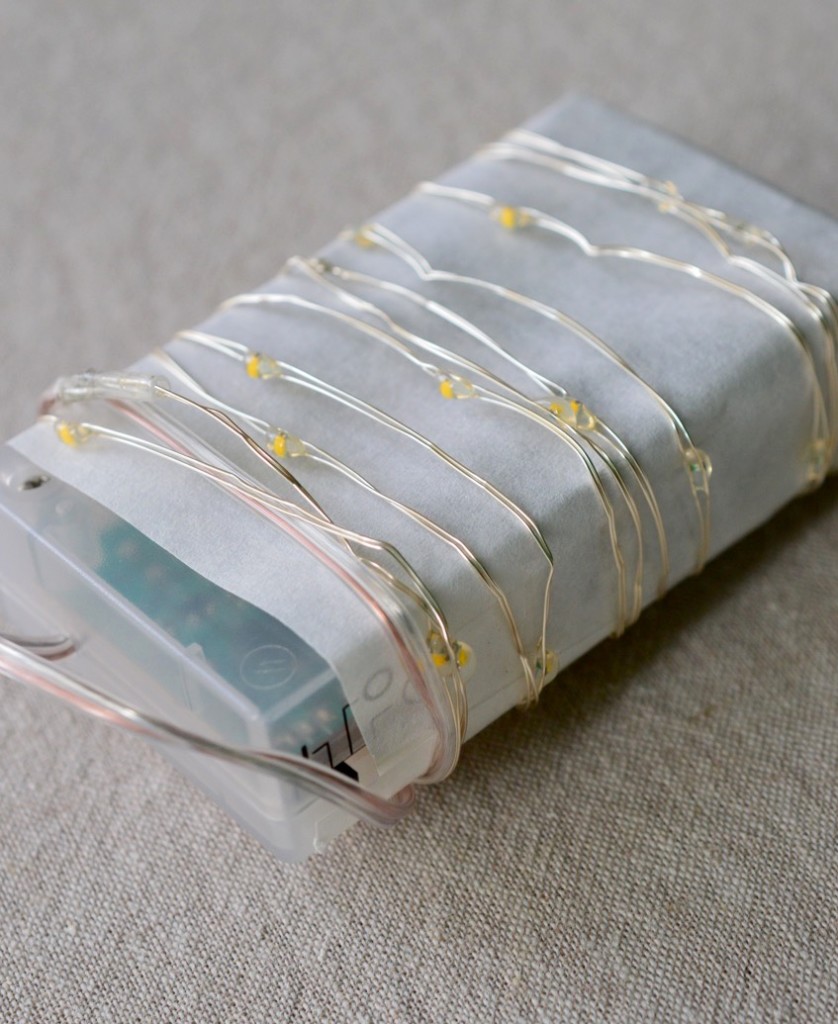 2. Wrap the wire lights loosely around the battery pack and place them into the glass portion of the mason jar. Set it aside.
3. Separate all the components of the jar's lid and rub the top, flat portion of the lid, lightly, with a bit of sandpaper. Place a drop of glue onto the feet of the deer figurine and place it on the jar's lid. Press down for a little bit and then leave it to dry.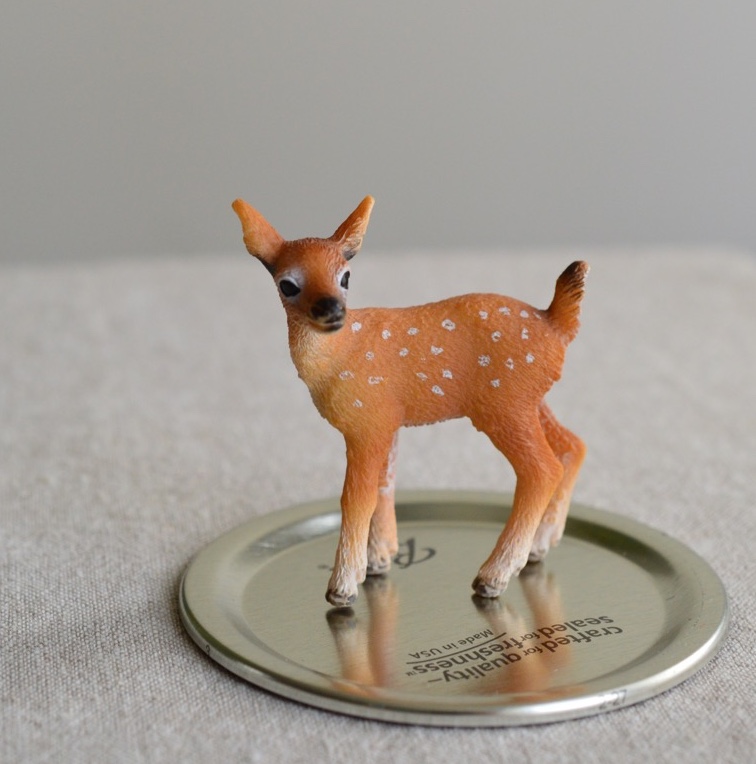 4. Once the glue is thoroughly dry, use the metallic spray paint to completely cover the figurine and jar lid. Separately spray paint the screw top portion of the lid as well. It may take a few attempts to completely cover everything with the metallic spray paint. Check everything from different angles as you go. Be sure to only use the spray paint in a well-ventilated area. It's very stinky.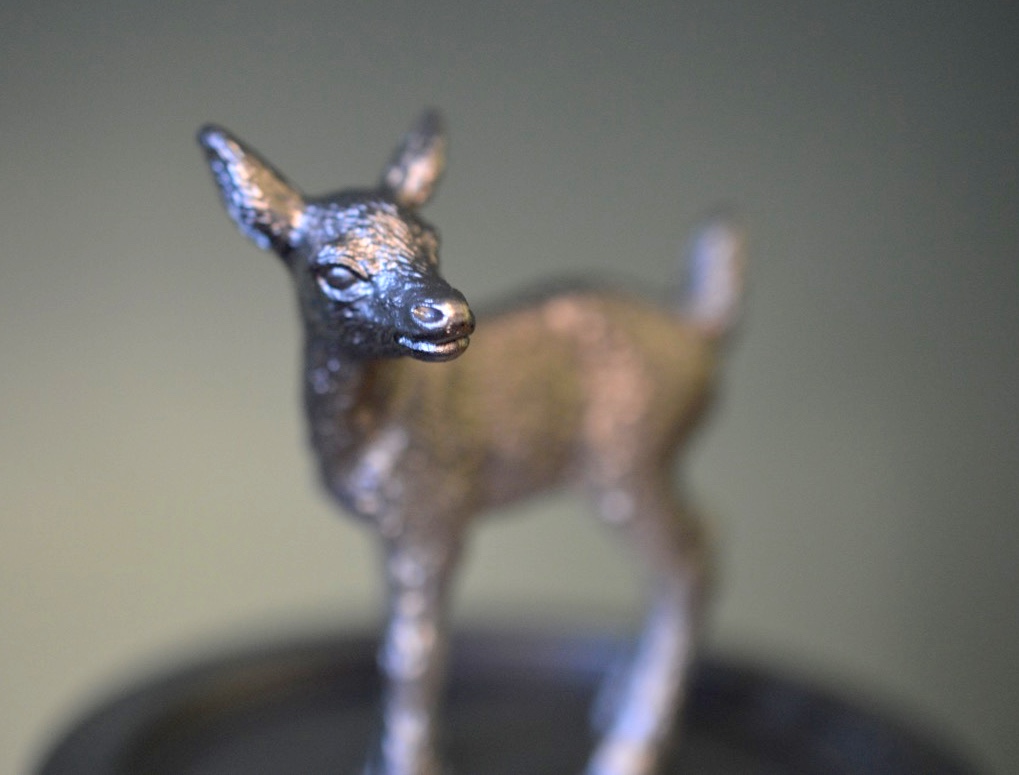 5. Once the spray paint is dry all that is left to do is switch on your lights, screw on the lid components and enjoy! (Quick note: when you remove the lid to turn off your lights, be sure to avoid using pulling on the deer figurine, as crazy strong as crazy glue is, it will eventually break off)