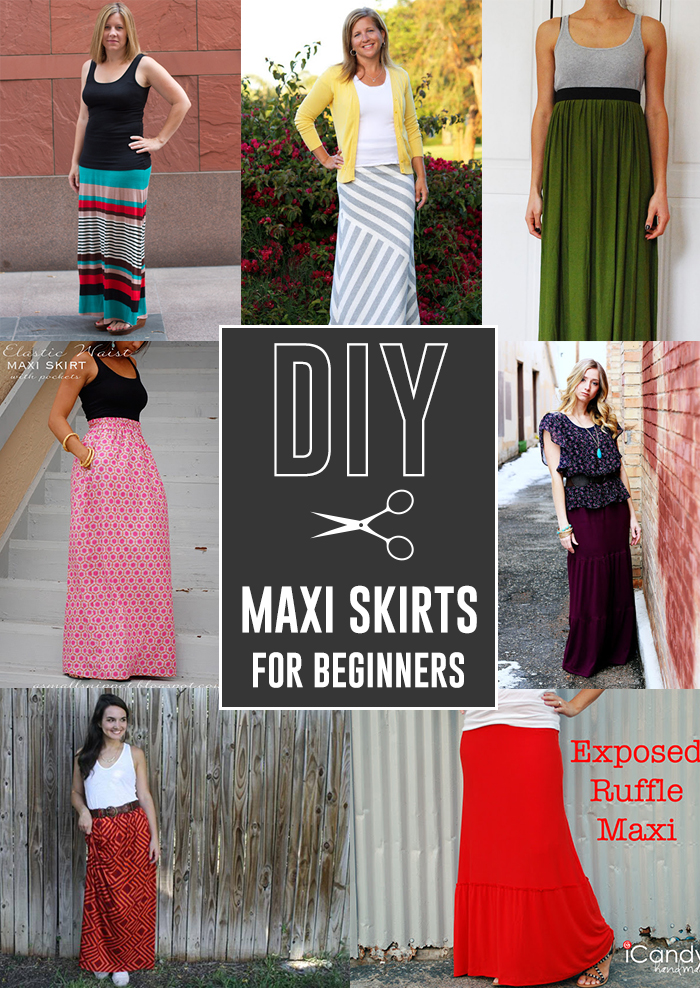 It's time to break out the scissors and sewing machine to make yourself a DIY maxi skirt! Sew up a whole closet full in a few hours! These skirts are all different styles, perfect for a little variety in your wardrobe. Who doesn't love a cute maxi skirt?
Most of these patterns involve sewing with knit fabrics. Don't be afraid of knits! Your regular sewing machine can sew knits. You'll just need to follow a few rules and it'll turn out great. I'd suggest using a scrap of your skirt fabric and testing out stitches with your machine. A straight stitch is more likely to end up with a broken seam when it's stretched. I suggest using a longer straight stitch or, preferably, a zigzag stitch. This will allow the thread to pull with the fabric. It's also important to use a polyester thread. That's probably what you have on hand but make sure to check. It will have more stretch than cotton thread. And don't forget to switch your sewing machine to a knit needle.
To learn more about sewing with knits check out these tutorials:
Types of stitches for knit fabric
DIY Maxi Skirt Tutorials
from top right of photo:
I hope you find a tutorial you love. Let us know which one you chose and how it worked out for you! I'm sure it's comfortable!
Check out more skirt tutorials here.