Are you a knitter? Or aspiring to be a knitter? You'll want to save these fantastic cheat sheets! And while you're at it, don't miss all these great crochet cheat sheets. Keep these cheat sheets for knitters handy for when you're ready to start a new project!
Print these out and keep them in your project bag!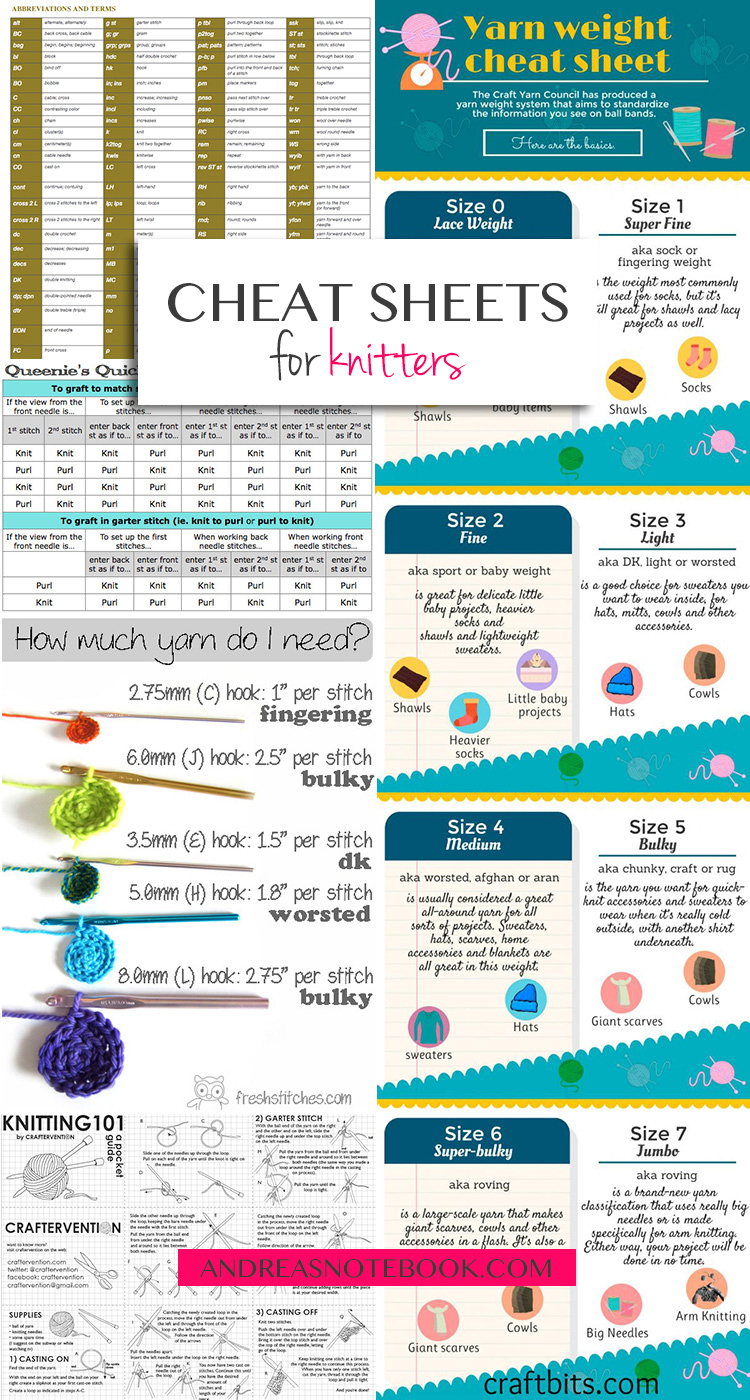 Cheat Sheets for Knitters
Click the links to see the original cheat sheets. Print for when you need them!
---
Looking for more great projects?
---