Arm knitting is all the rage right now, and for good reason! You don't need any tools and this is one craft that's easy to pick up. There are so many great projects out there but I've found my favorite 14 arm knitting tutorials.
Where to find the yarn
Darn Good Yarn // When you invest in Darn Good Yarn for your projects, you are not only using yarn that is helping a family eat, have proper medical care, and send their children to school… but you are making a final piece that is built distinct yarn you can feel great about. Read more.
Lion Brand // Look for the thick/bulky yarn. Lots of variety.
Premier Yarns // Look for bulky and super bulky.
Etsy // Lots of different sellers.
1. Color Block Wrap
This stunning color block wrap tutorial on All Free Knitting is really gorgeous!
---
2. Arm knitted blanket
Anne Weil of Flax and Twine made this fantastic video tutorial to teach us how to make this arm knitted blanket. I love the chunky soft look of this!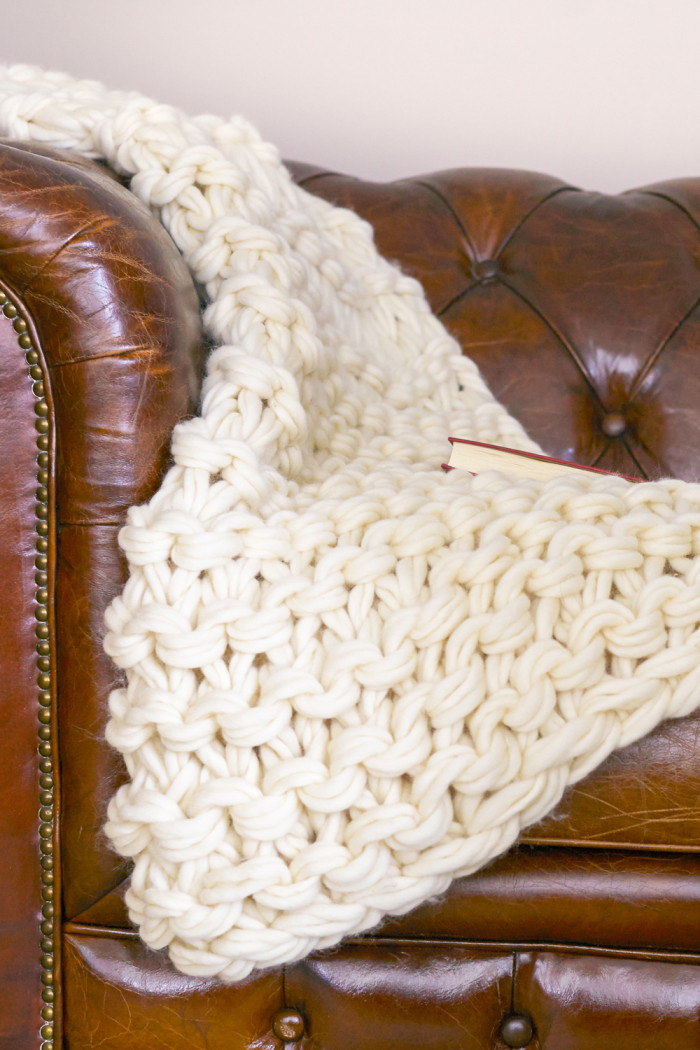 ---
3. Arm knitted necklace
Did you know you can even arm knit a necklace? This tutorial by Yarnspiration looks perfect for yarn lovers.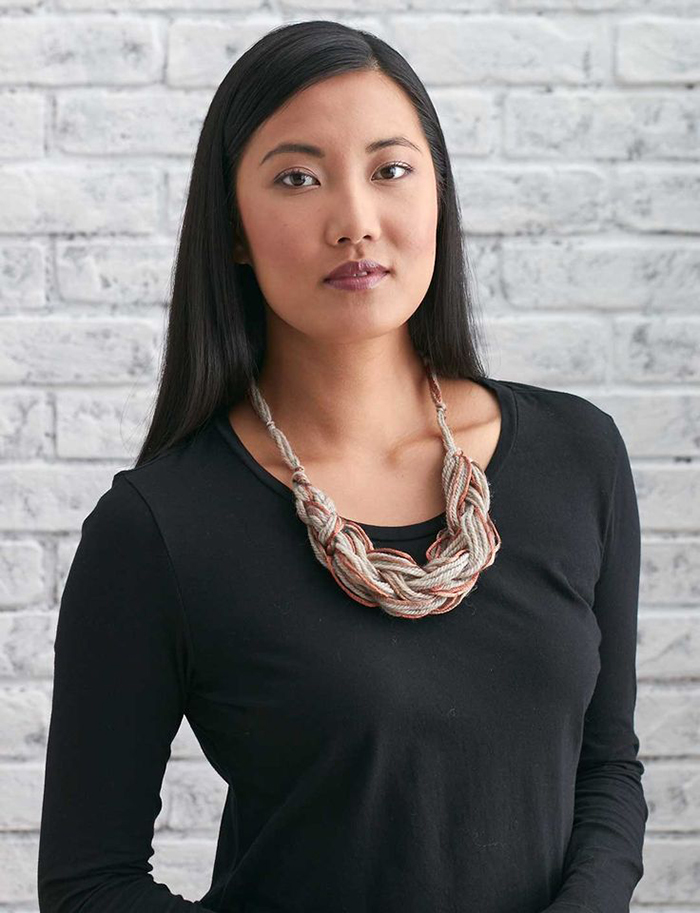 ---
4. Arm knit market bag
Grab your towel for the beach, this cute arm knit bag tutorial on A.C. Moore is fun and practical!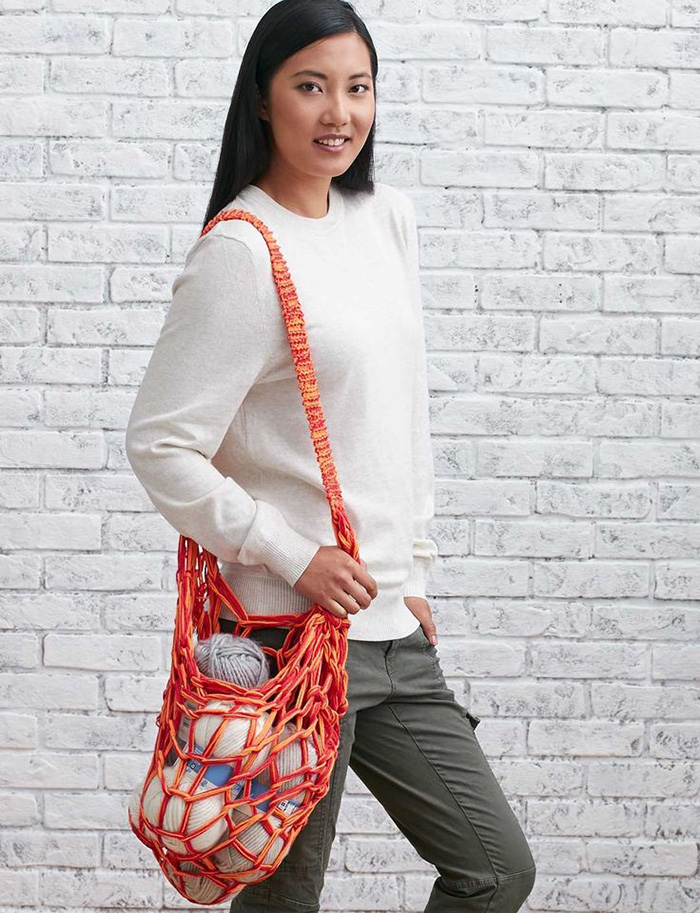 ---
5. Chunky wrap
Get cozy in this chunky arm knit wrap. Tutorial by Yarnspirations.
---
6. Arm knit evening wrap
Headed out for an evening in that little black dress? Don't forget to whip up this sweet evening wrap. Tutorial on A.C. Moore.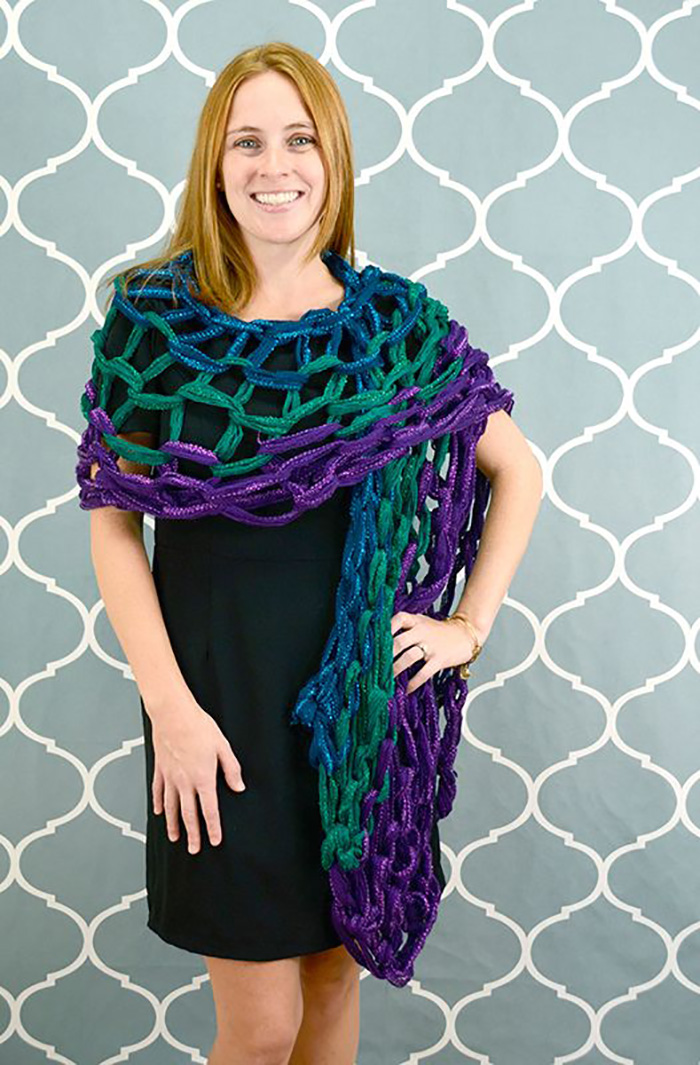 ---
7. 3 hour blanket
They call this the 3 hour blanket so make sure you use the bathroom before hand! This amazing, chunky blanket is hard to believe it only takes 3 hours! This would make a fantastic gift. Tutorial on A.C. Moore.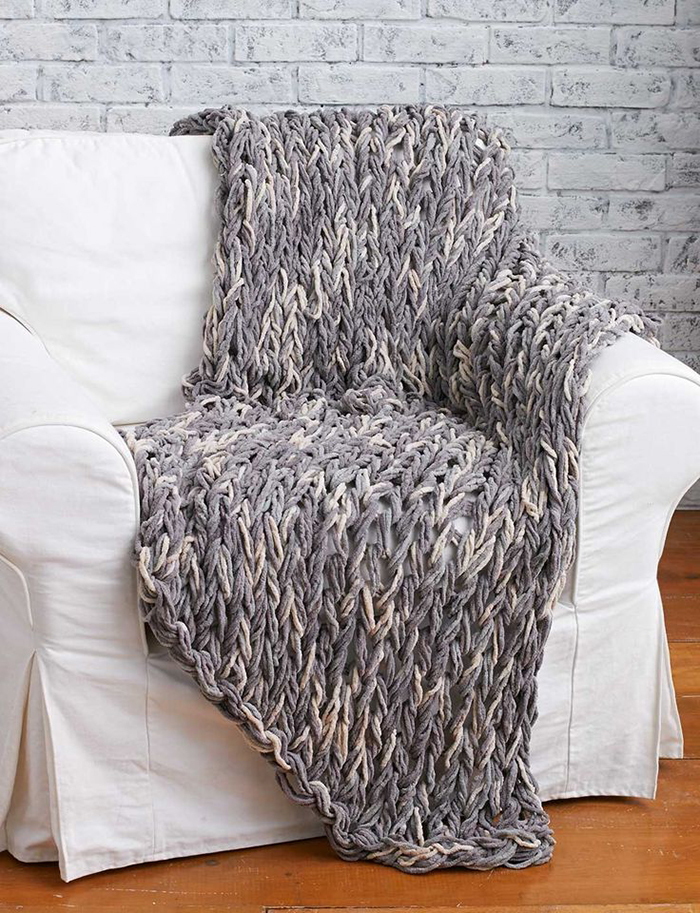 ---
8. Arm knitted pillow covers
Don't leave your pillows jealous of your blanket. Make some chunky pillow covers with this simple tutorial from Me Sew Crazy.
---
9. 15 minute vest
Whip up this vest in less time than it takes to make dinner. This tutorial on All Free Knitting is a fun way to wear what you make.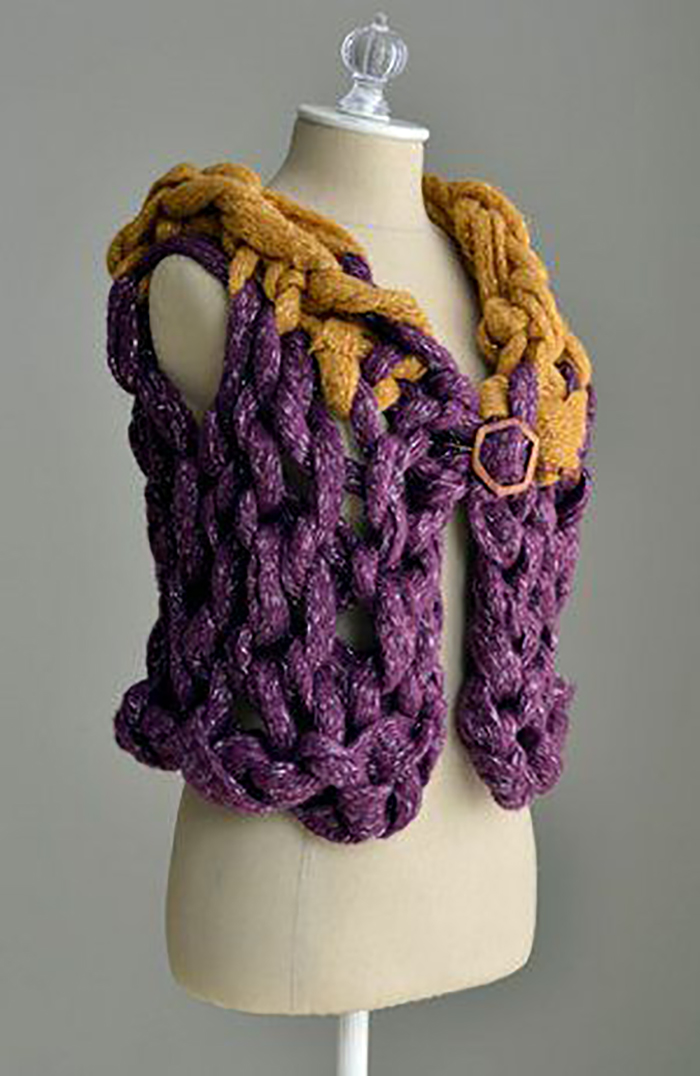 ---
10. 1 hour blanket
This one hour blanket by Simply Maggie has a video tutorial easy enough for beginners. Grab your yarn and turn on your favorite show on Netflix. You'll be done before you know it!
---
11. Button wrap
Wrap up in this cute arm knit button wrap. Tutorial by Fiber Flux.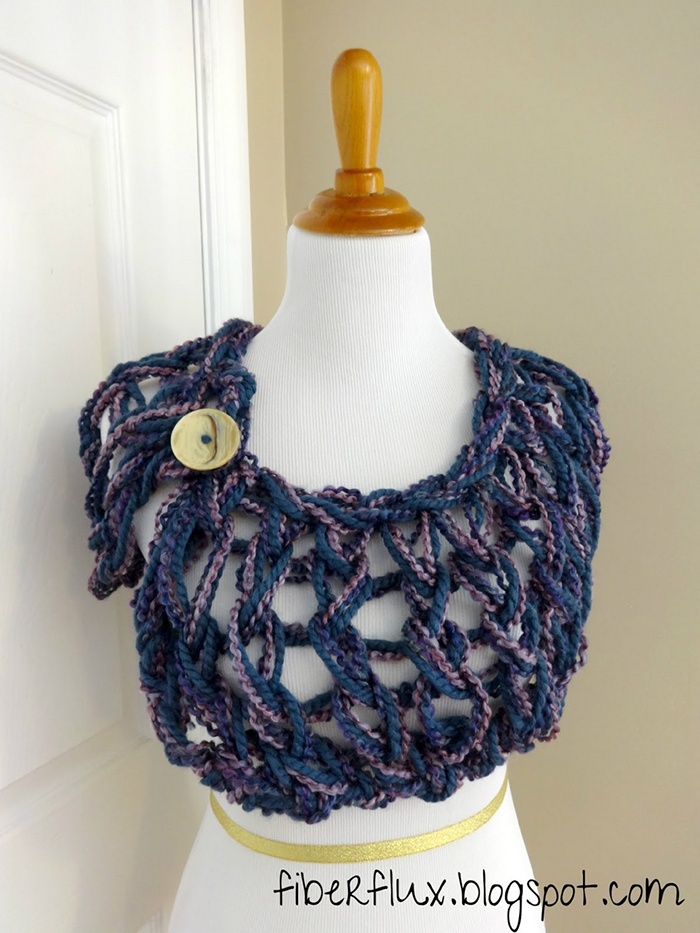 ---
12. 30 minute fringe scarf
Simply Maggie has a great tutorial to talk you through this fringe scarf. Perfect for fall, winter and spring!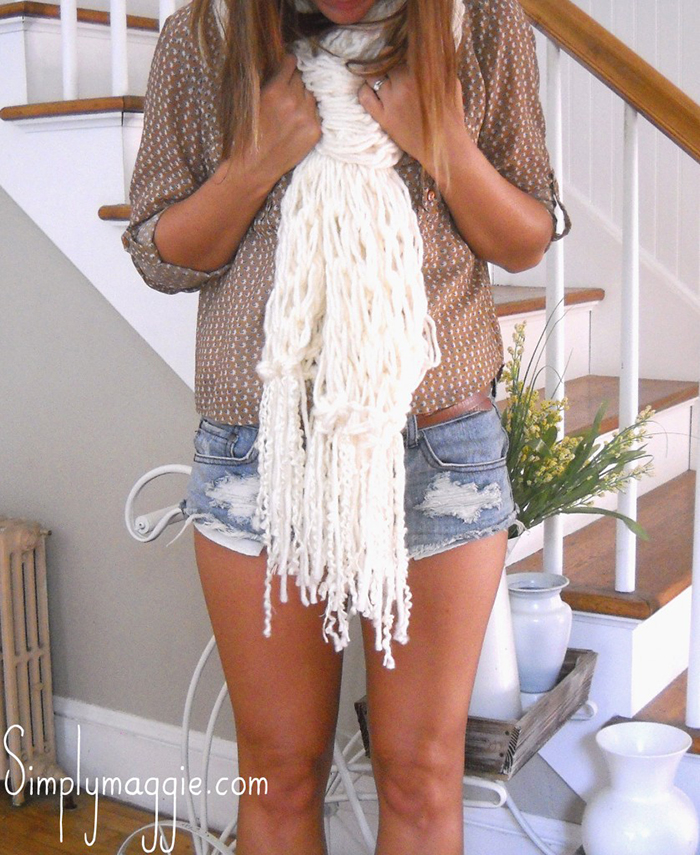 ---
13. The triplet shawl
Put this triangular shawl to triple use! Creating Laura has this free tutorial.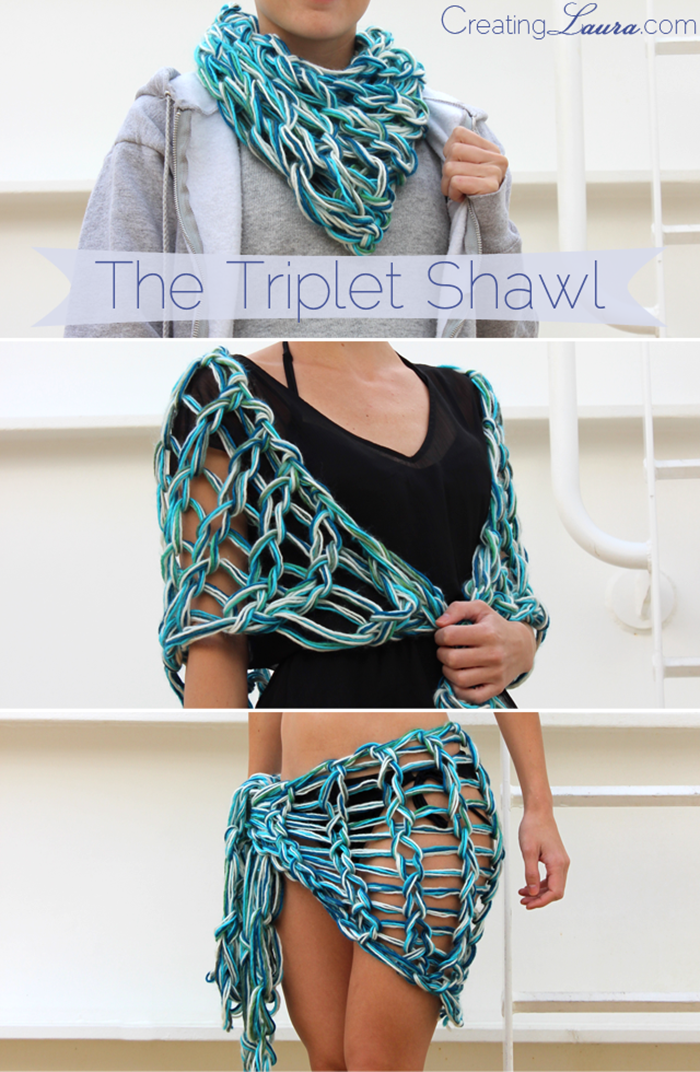 ---
14. 30 minute scarf
This scarf tutorial comes in a kit from Darn Good Yarn. You'll love reading about this company and their product. I love supporting companies that are making a positive impact on the world.
---
More fiber art tutorials:
[categorythumbnaillist 1412]
---