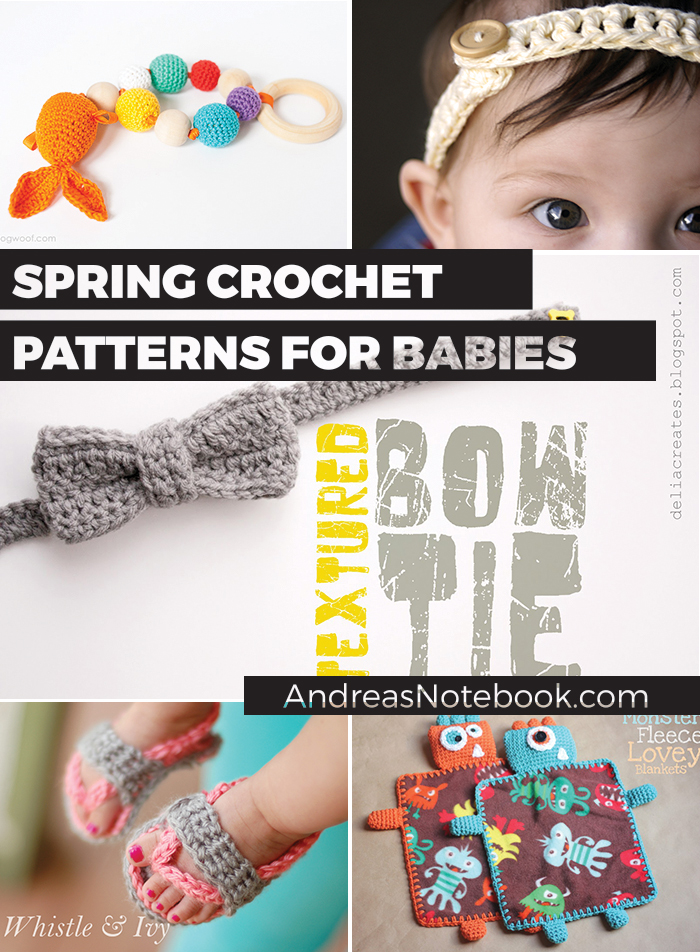 Crocheting for baby, whether you are making adorable accessories or making something warm and cozy, is so much fun. And since the time for less coziness is rapidly approaching, here are 11 FREE (less cozy) warm weather crochet patterns for baby to get you started on your summertime projects.
---
1. Textured Bow Tie
Few things are cuter than a sharp-dressed baby boy! This adorable textured bow tie by Delia Creates is easily customizable by size, so your newborn can look incredibly dapper all the way to his first birthday.
---
2. Bitty Bow Baby Sandals
These Bow Sandals by Whistle and Ivy are a sweet accessory for your summertime girl! The free pattern includes four sizes, and also has an accompanying video as well.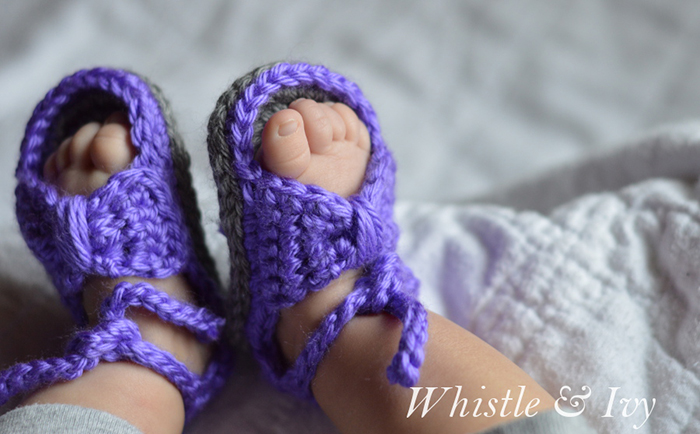 ---
3. Bubbles and Goldfish Teether
This goldfish and bubbles crochet teether by One Dog Woof is simply as adorable as it is functional. Crochet this beautiful toy with cotton yarn, and your baby will have a colorful and safe toy to gum all day long.
---
4. Crochet Baby Sandals
There aren't many adorable crochet patterns for little boys, but this sandal pattern delivers! These soft and comfy sandals by Ashlee Marie are a perfect accessory for the warmer months, and have a more "boyish" design for your little man.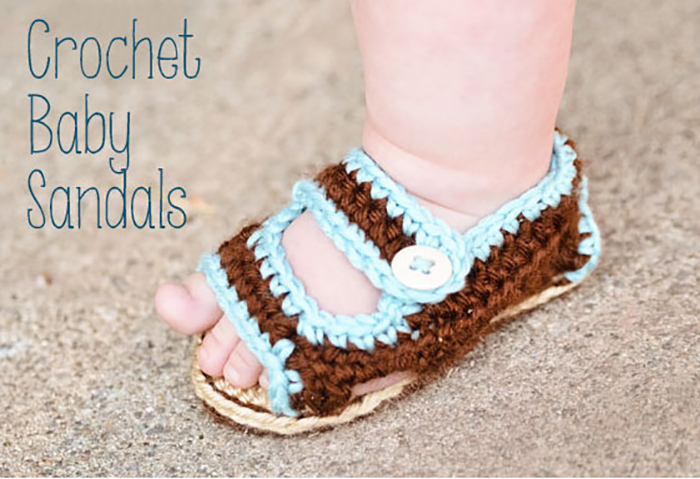 ---
5. Simple Crochet Headband
This simple headband by Bread and With It is easy to make, yet so beautiful! The button detail gives it character and you will probably want to make one in each color.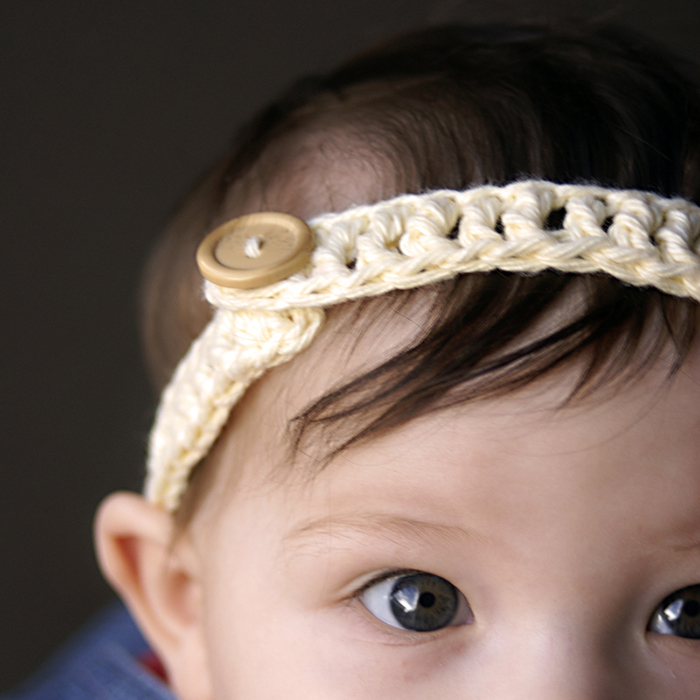 ---
6. Monster Fleece Lovey
These Monster Fleece Lovies on Repeat Crafter Me are incredibly adorable and would be such a soft and comfy sleeping companion for your little one.
---
7. Shell Stitch Sun Hat
This sunhat designed by Daisy Cottage designs is the perfect way to keep the sun off delicate baby skin on a warm summer day.
---
8. Crochet Baby Flip-Flops
Flip-flops are a summertime classic! Make your baby a pair, too, with this free pattern. Make them for a boy or girl by mixing and matching colors. The strap keeps them snug on your baby's feet! Tutorial by Whistle & Ivy.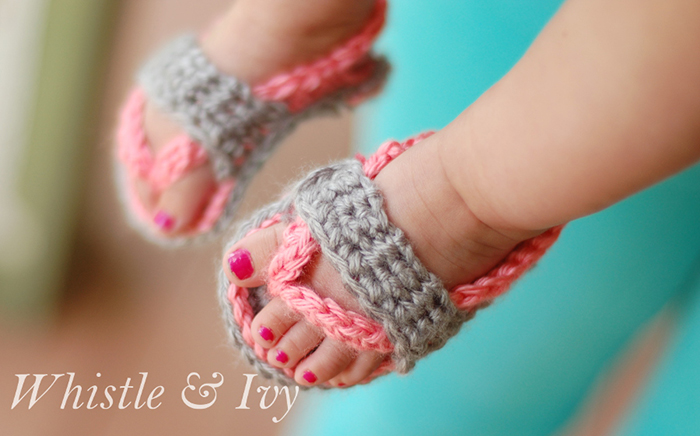 ---
9. Three Strand Flower Headband
This simple three strand headband by The Frayed Knot is an adorable head accessory for your baby and very simple to make with this free pattern and photo tutorial. It is so cute and works up in about 10 minutes.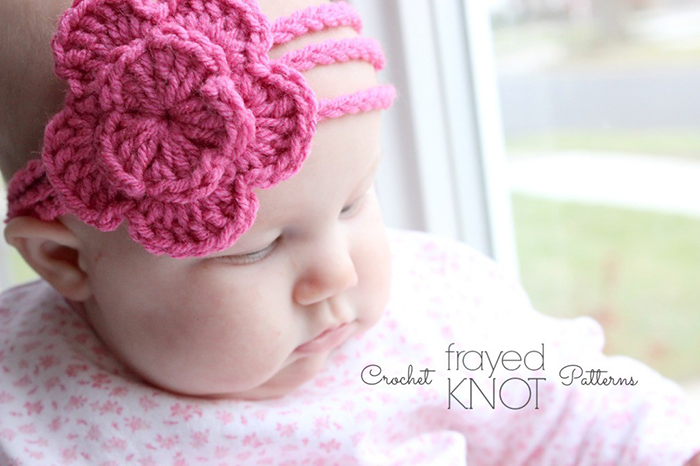 ---
10. Gone Fishin' Hat
This adorable fishing hat by Pattern Paradise can keep the sun out of your baby's eyes and can me made for either a boy or girl. The fish detail is very cute!
---
11. Granny Square Crochet Dress
This crochet granny square dress by Mon Petit Violon is chic and beautiful. The crochet work is very simple and the sewing is extremely rudimentary, making it a simple project for crafters of any skill level.
---