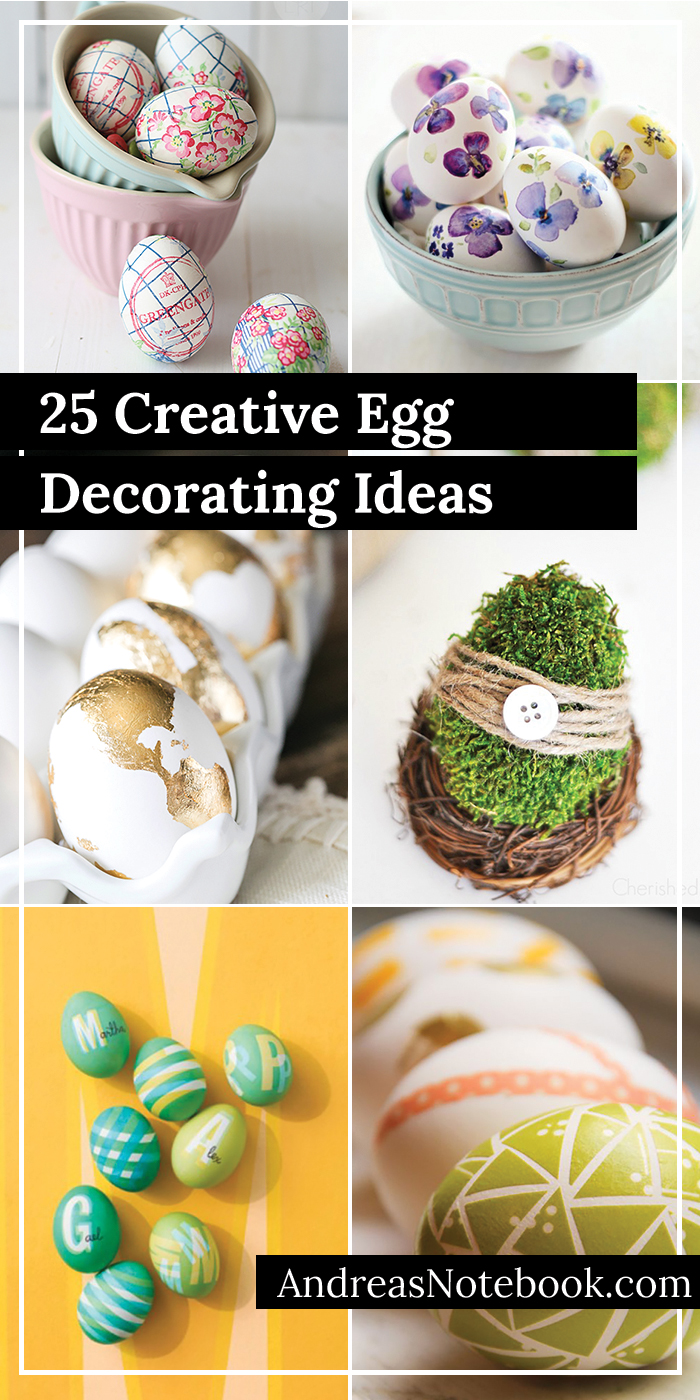 Egg decorating is one of those fond memories kids look back upon. Remember all those double dipped, pale pastel eggs splashing dye too and fro? Now you're grown up and have a chance to create some eggs that are just as fun but much more interesting and creative to make. I've found 25 of my favorite creative ways to decorate eggs. You'll want to jump right in and get creating.
1. Watercolor eggs
If you're good with a paintbrush you should try your hand at painting eggs. These watercolor pansies by Craftberry Bush are gorgeous.
2. Brown and white eggs
Who says you can't decorate brown eggs? These eggs by Kaley Ann are so simple and really perfect.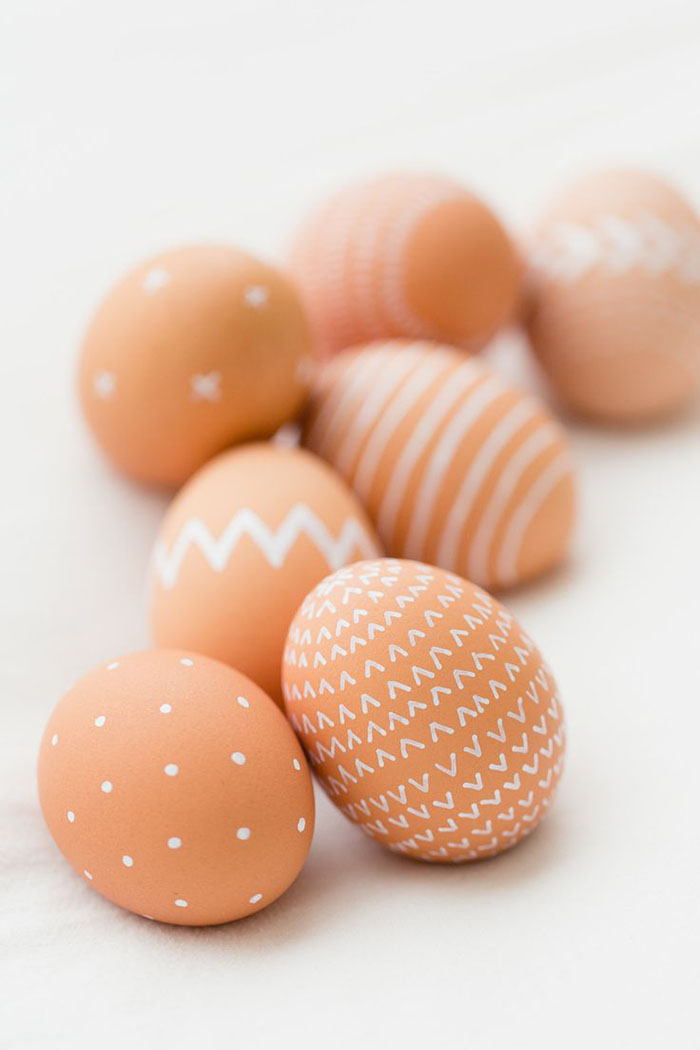 3. Watercolor butterflies
Craftberry Bush has some more beautiful DIY eggs.
4. Colorful Sharpie eggs
Sharpies are a great and easy way to get everyone involved in decorating eggs. Get to work creating something geometrical or maybe just a little whimsical. Mom.me has instructions for you to create your own.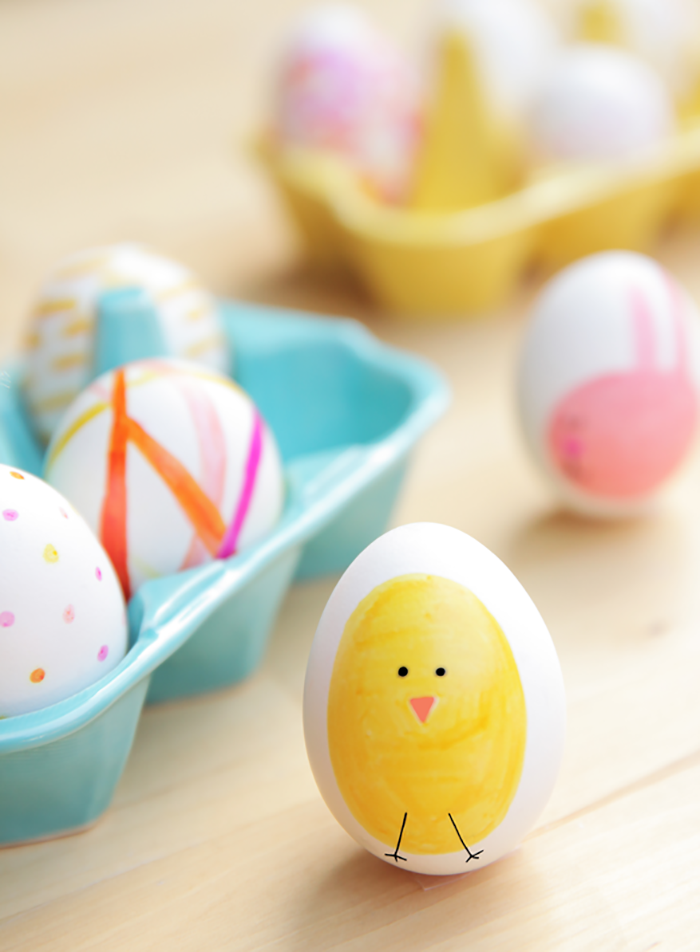 5. Gold leaf eggs
Sugar and Charm will teach you how to make these stunning Easter eggs. Go for something cute like a bunny or intricate like world.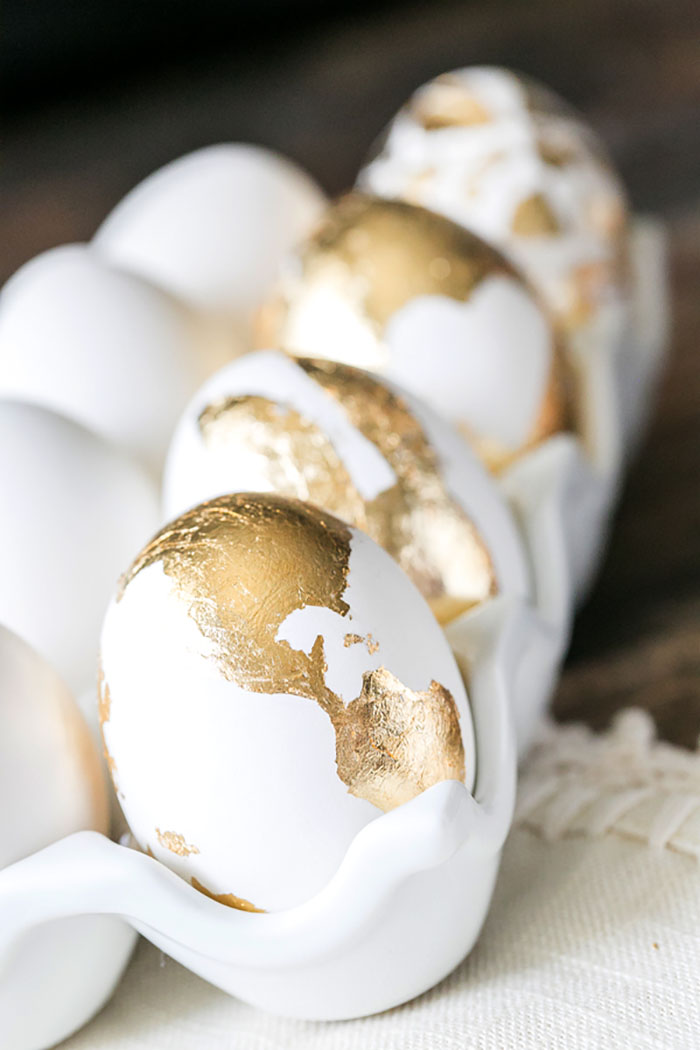 6. Gold leaf speckled eggs
No need for artistic talent to make these beauties. First you'll dye the eggs then use an adhesive and finally add the gold leaf. Full instructions on A Pumpkin and a Princess.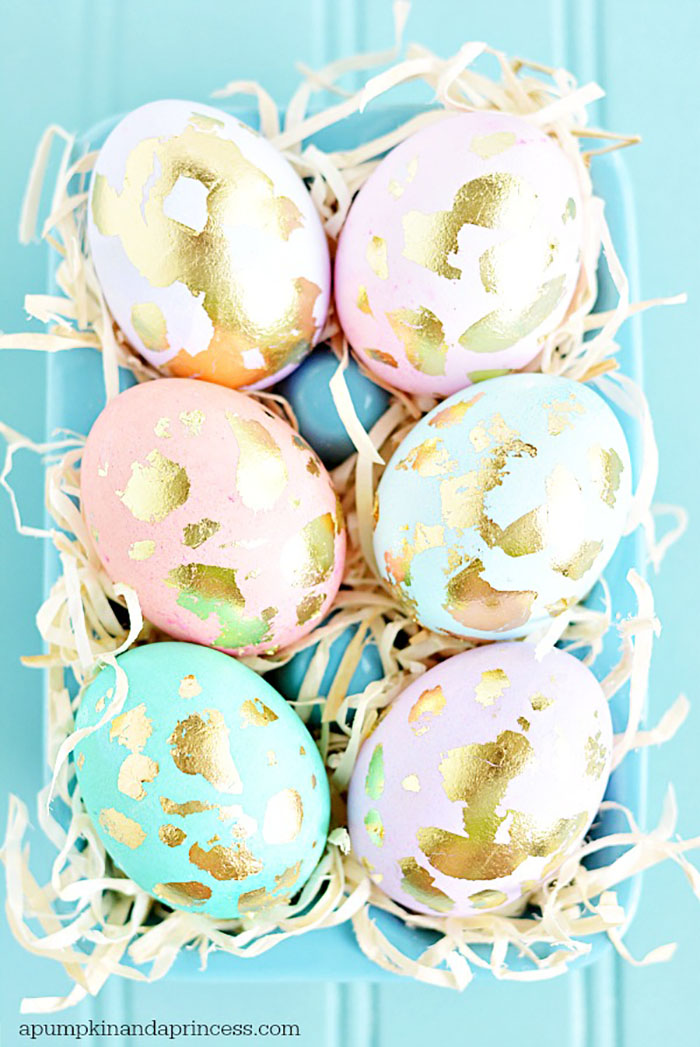 7. Moss covered eggs
If you're looking for decor to get you excited about spring and everything new, these moss covered eggs will do the trick. Cherished Bliss has an excellent tutorial.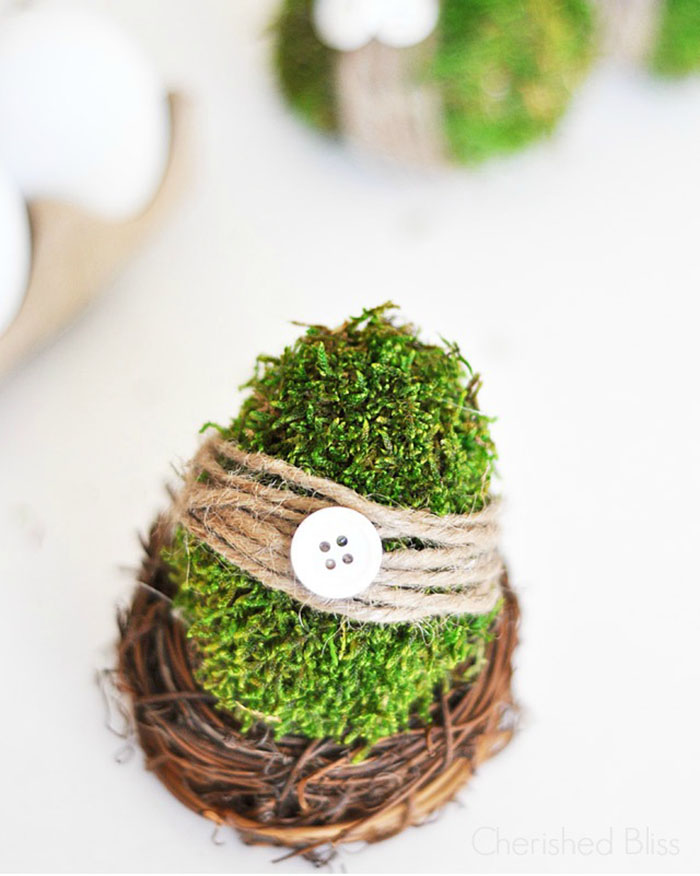 8. Mini egg piñatas
While these are technically not starting as eggs (paper maché) they're so festive you'll want to make a bunch. The full tutorial is on Oh Happy Day.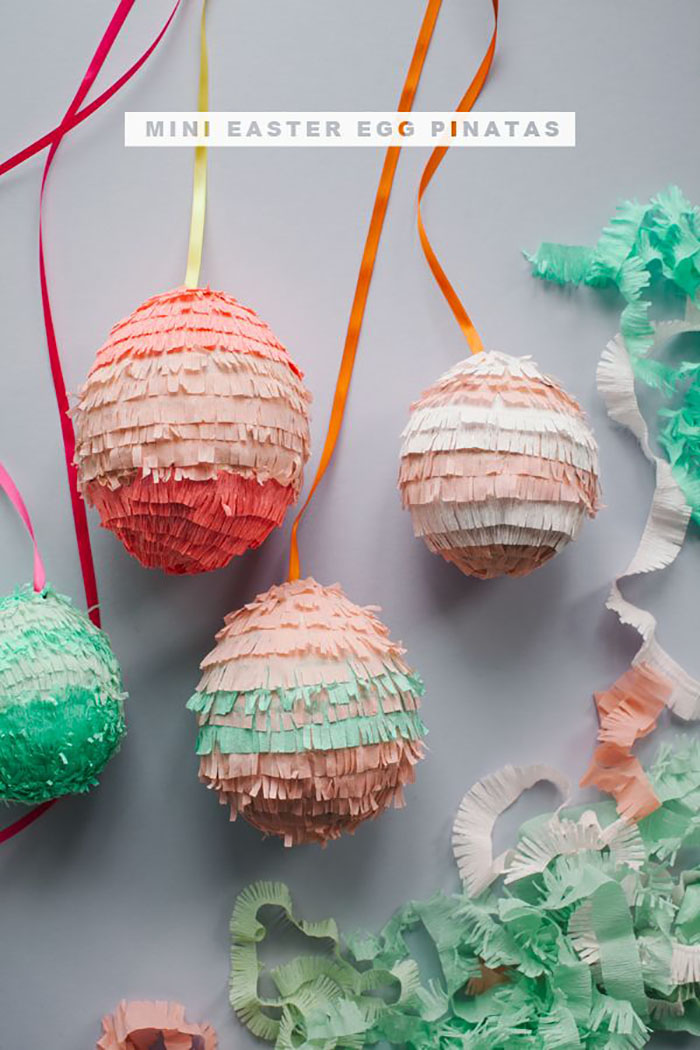 9. Cross stitch eggs
Sublime Stitching is showing off these cute cross stitch eggs.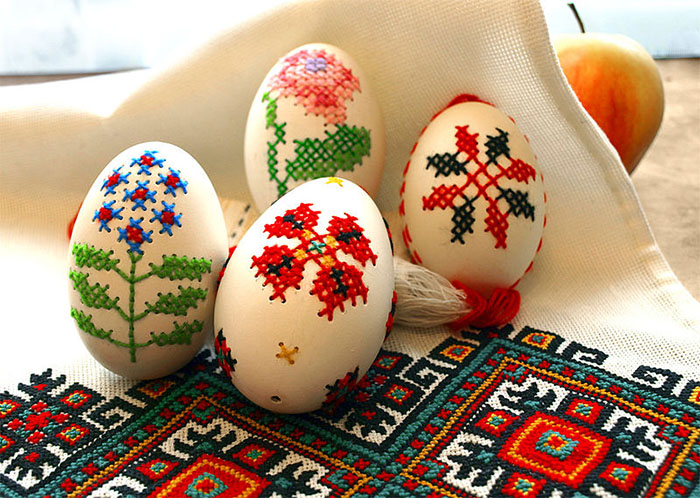 10. Bakers twine eggs
Bakers twine. It's not just for wrapping gifts anymore. Plug in your glue gun and grab some plastic eggs. These are fun for decor. Tutorial by Landee See Landee Do.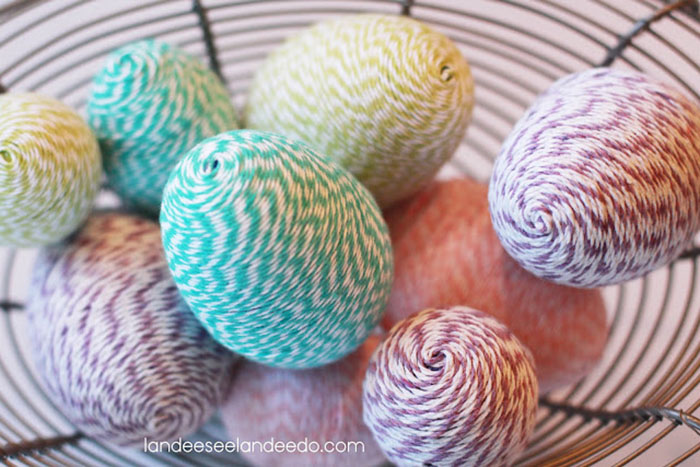 11. Neon glitter eggs
What could be more fun than neon glitter eggs. The perfect gift to give to people that don't live at your house! Martha Stewart has the tutorial.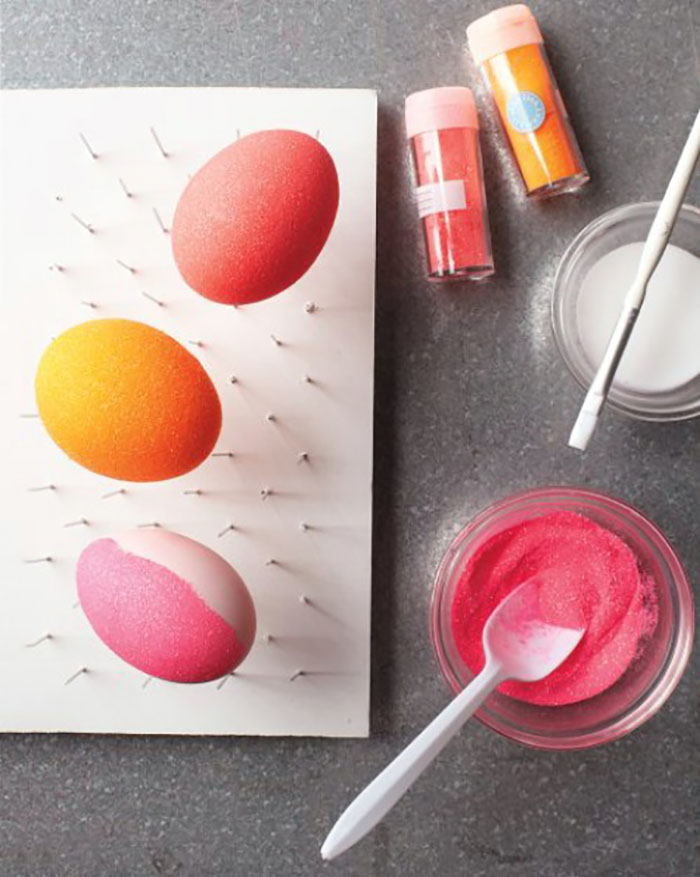 12. Sharpie eggs
You'll need different sizes of Sharpie and some white eggs to make these black and white eggs. Obviously Sweet has a few tips for you.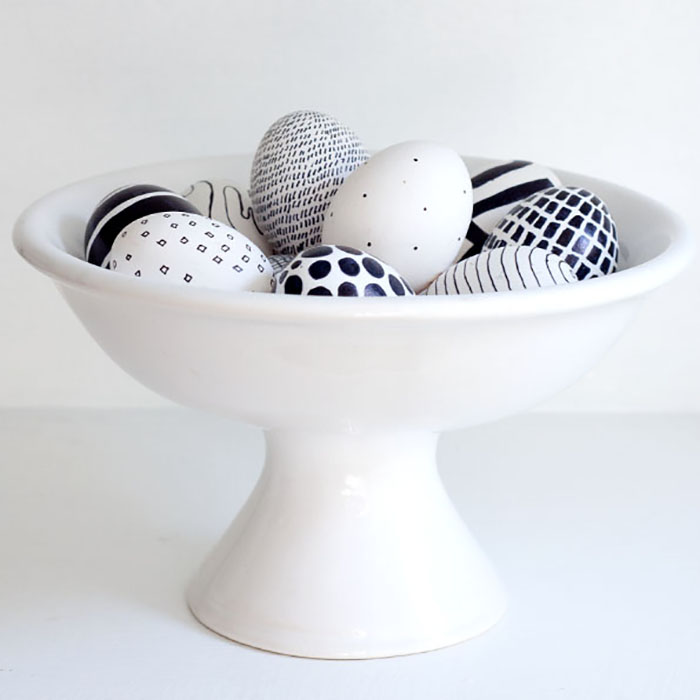 13. Dainty lace eggs
Love the simplicity of lace? These pretty eggs are wrapped in lace and dyed. Get the tutorial by Celebrating Everyday Life with Jennifer Carroll.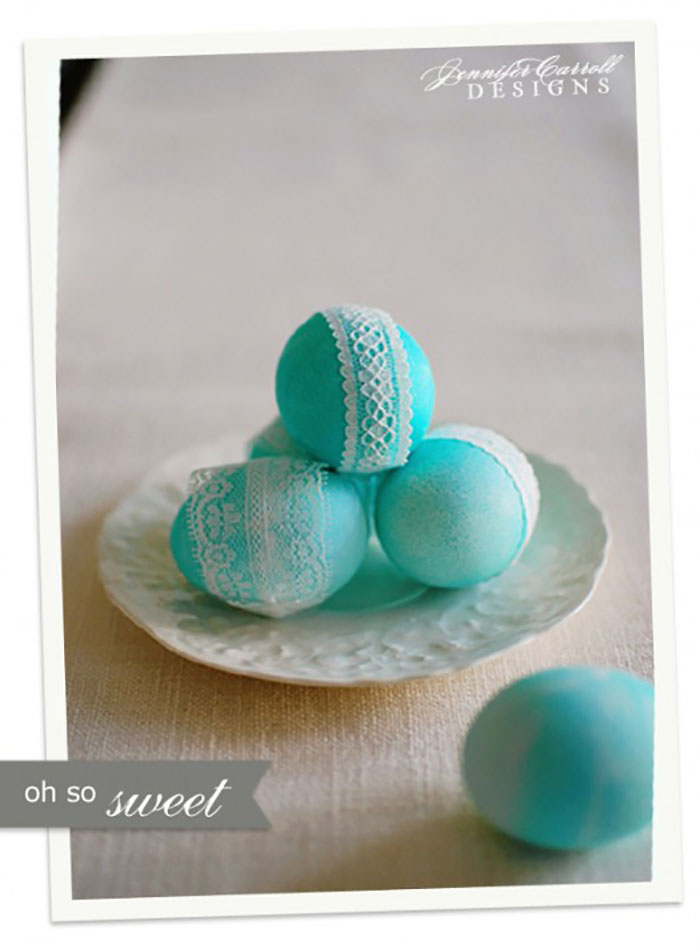 14. Super Mario eggs
Every game lover will fall for these cute little guys. A super awesome Instructables contributor has the full tutorial so you can create something just as fantastic.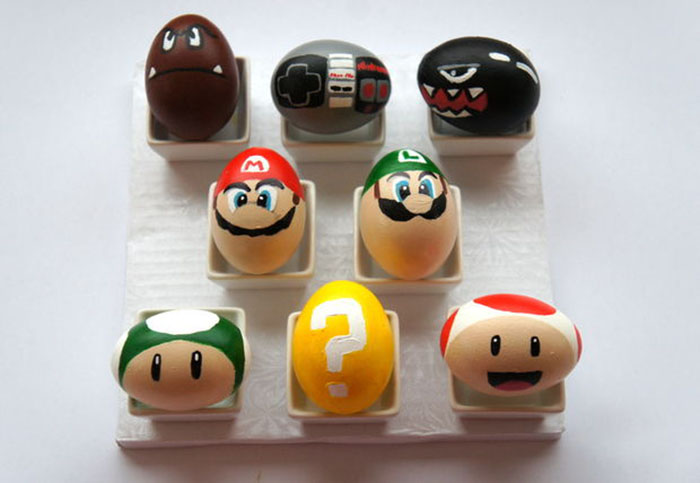 15. Decoupage eggs
Napkins are thin and easy to decoupage onto eggs with a little glue. See the instructions on Dizzymaiden.
16. Scramble lines
Grab your electrical tape and some vinyl letters to create these eggs with a modern vibe. Get the tutorial on Martha Stewart.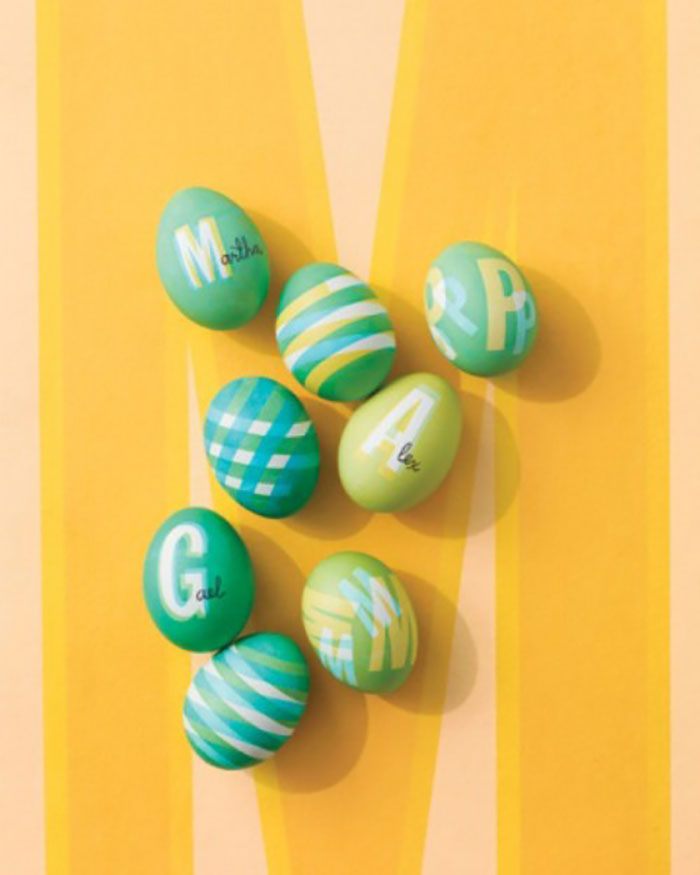 17. Cheater calligraphy eggs
These are beautiful and you don't even need good handwriting! Download the free template from Oh Happy Day and print using printable tattoo paper.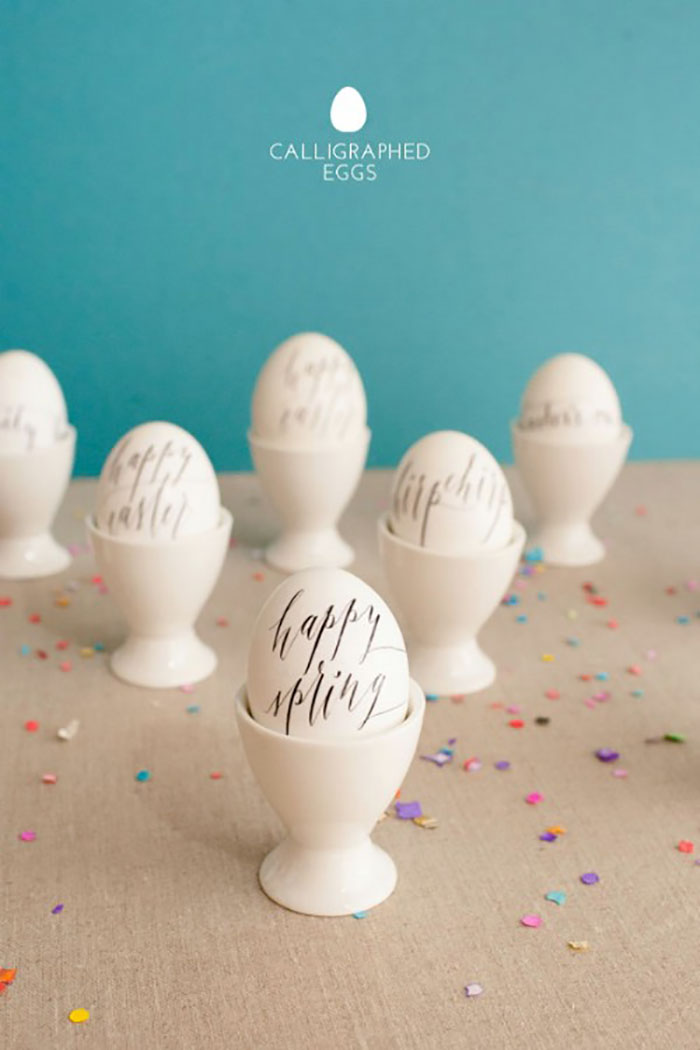 18. Photo eggs
What is more fun than finding an egg with your own picture? A Subtle Revelry shows you how to get your photos to stay on the eggs.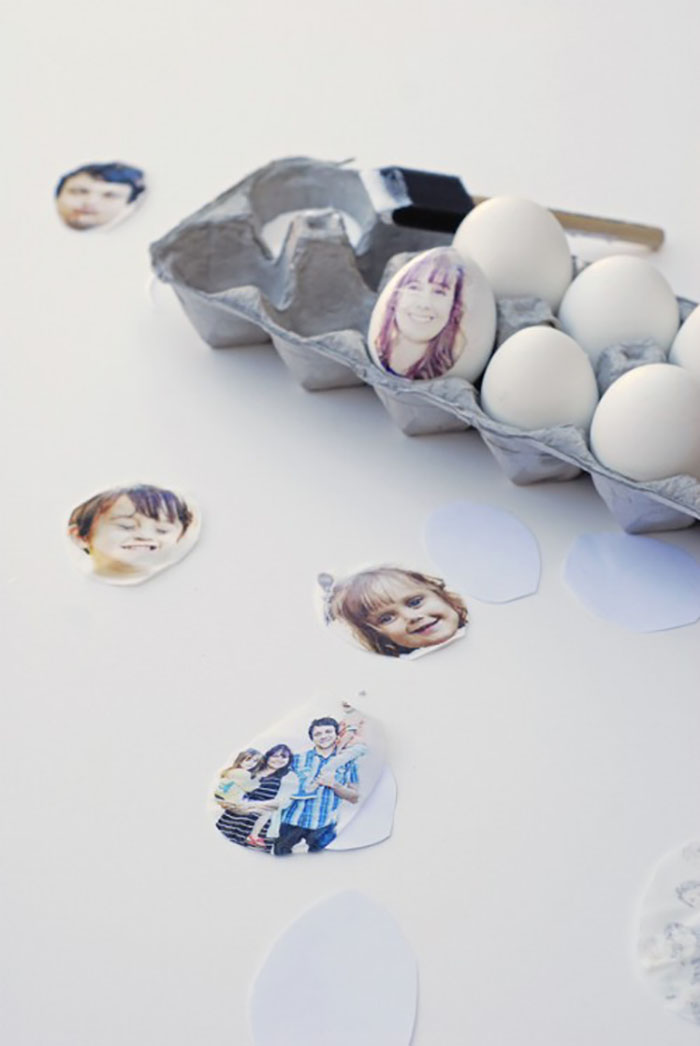 19. Embroidered eggs
These are pretty and worth the extra effort! You'll need a dremel or a rotary tool with a diamond cutting disc and drill bit to create a hole in the egg without cracking the whole shell. Design Sponge has the full tutorial.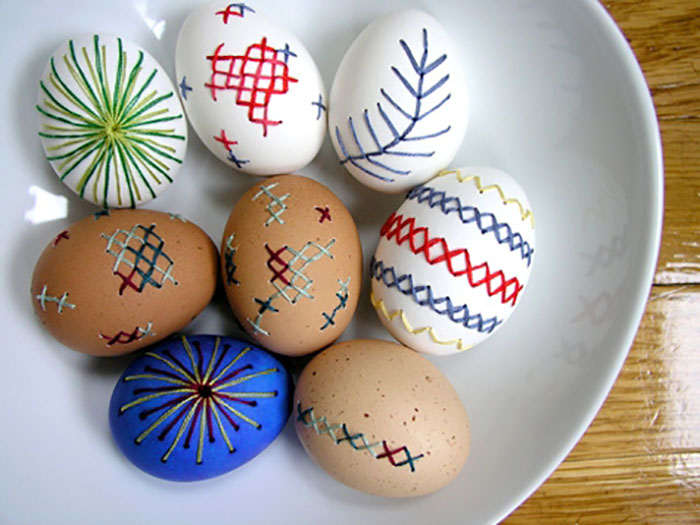 20. Painterly pastel eggs
Use a paintbrush for a totally different way to color your eggs. Paper n Stitch has some tips for you.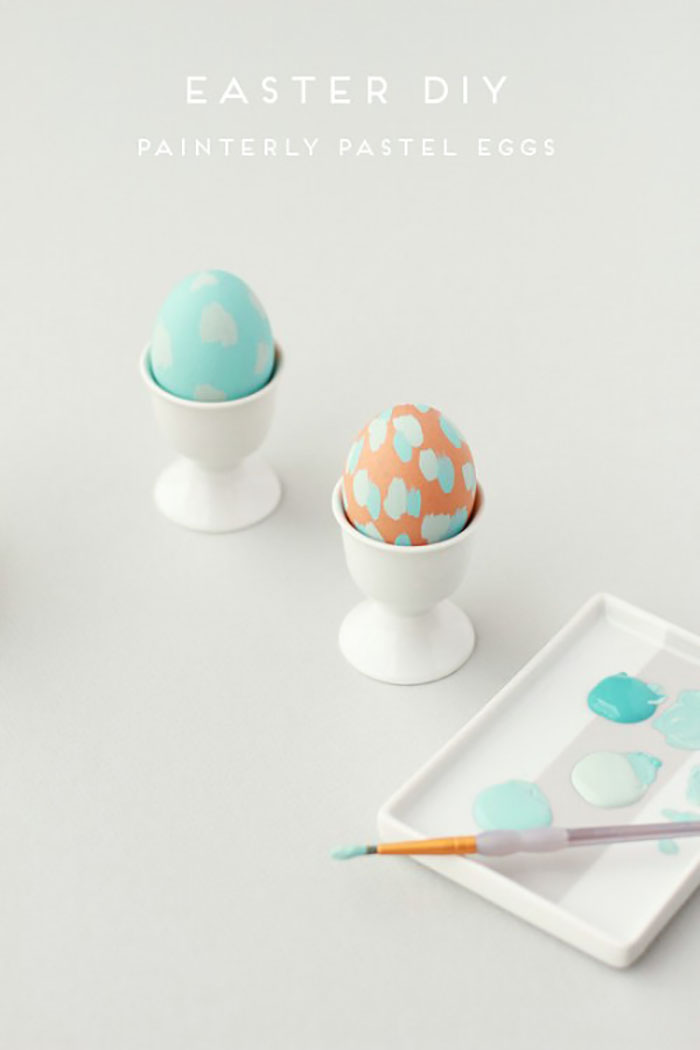 21. Botanical Eggs
Use real leaves and herb sprigs to create these pretty, botanical eggs. Martha Stewart has the tutorial.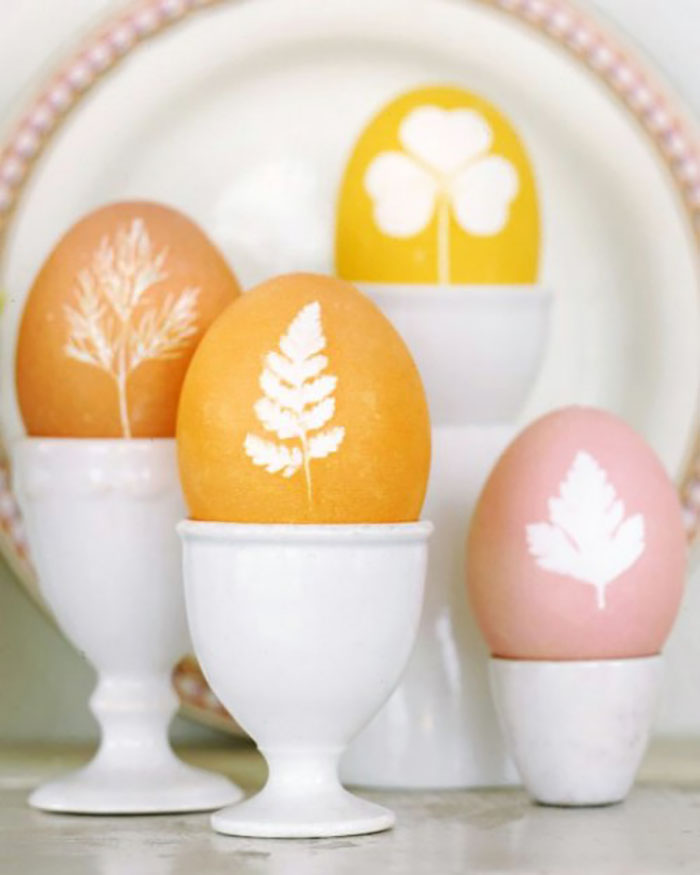 22. Subway art eggs
Grab your adhesive vinyl (or stickers) and your acrylic paint and make some subway art. Lil Luna has the tutorial for these vibrant eggs.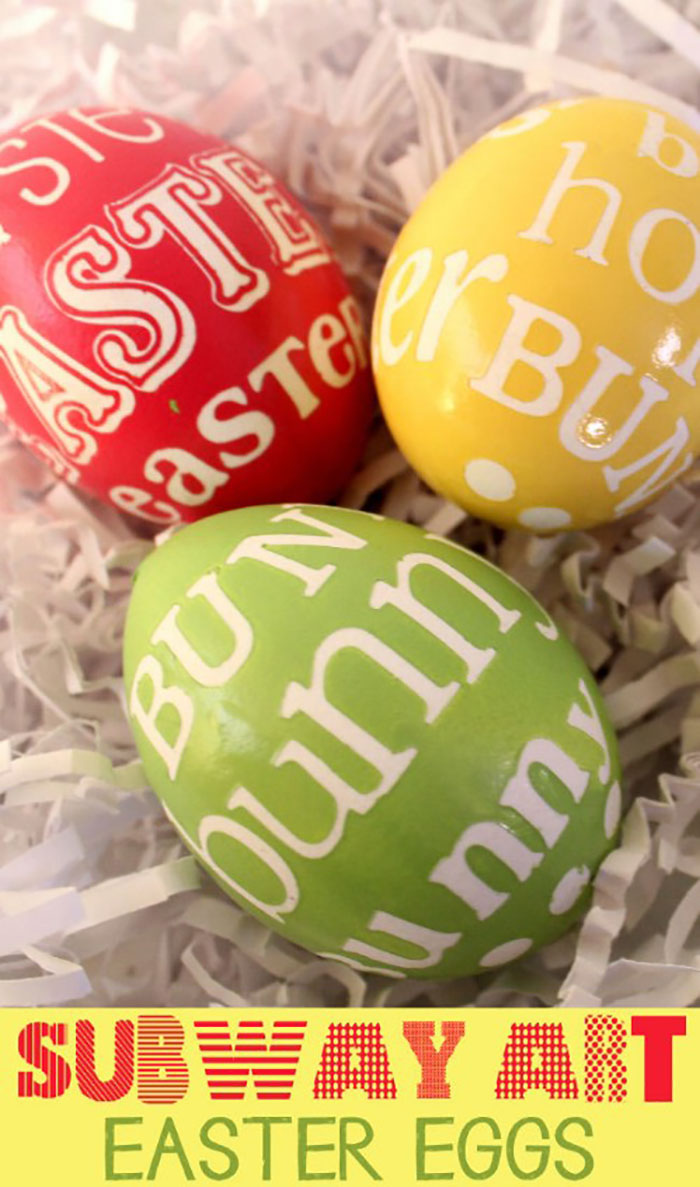 23. Washi tape eggs
Grab your favorite washi tape and create bold stripes, colorful collages or use a craft punch to create a lace effect. To Be Charmed has all the details on these pretty eggs.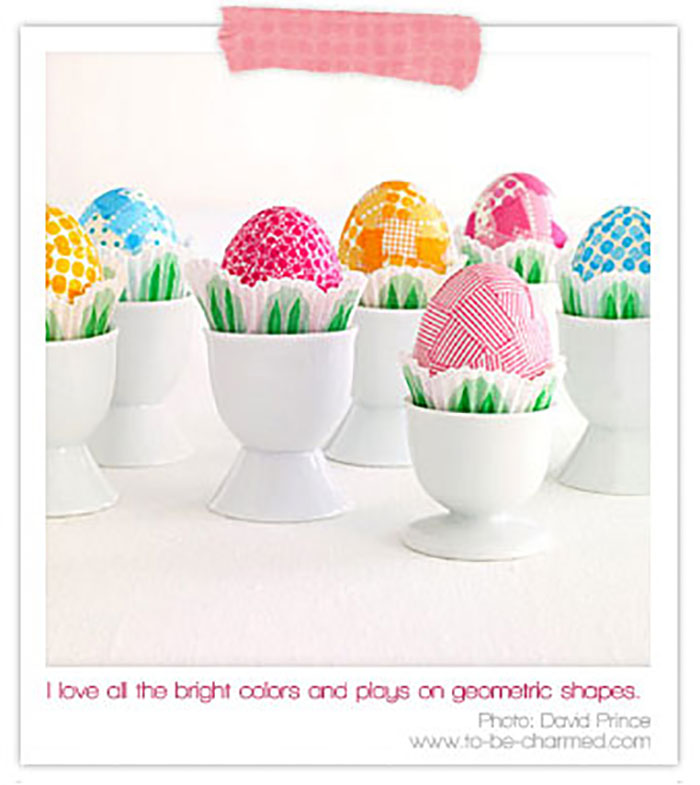 24. Gorgeous paper napkin eggs
With a dozen eggs and just 3 paper napkins and 2 egg whites, lightly beaten, you can make these gorgeous eggs. Full instructions by LRF.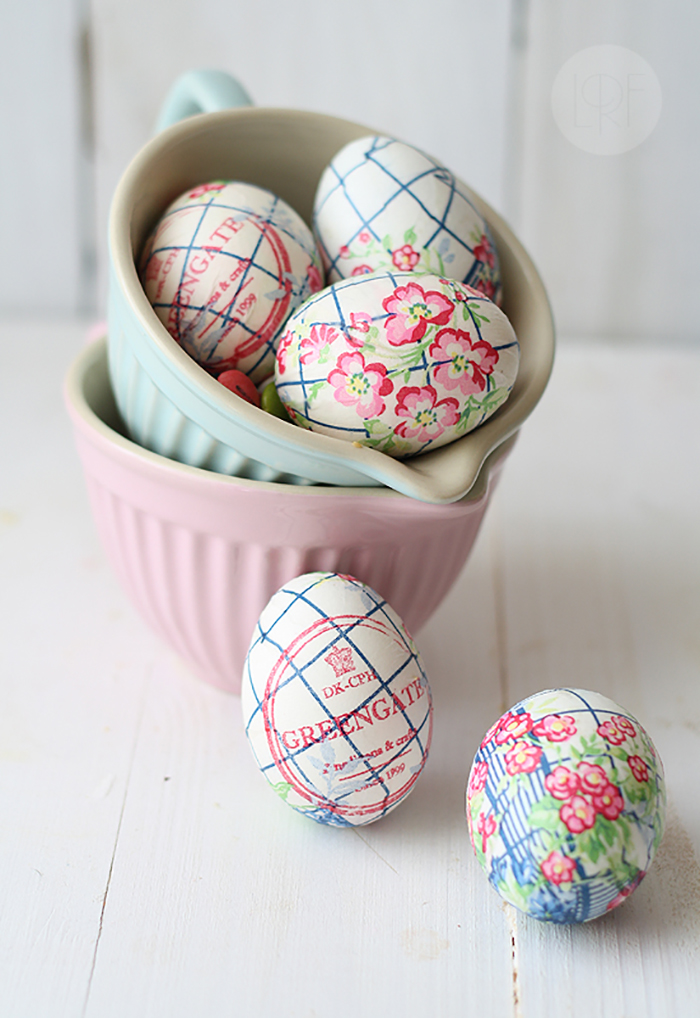 25. Fun washi tape eggs
Get creative with your washi tape. Create modern designs and shapes. These cute eggs and tutorial by Lovely Indeed.