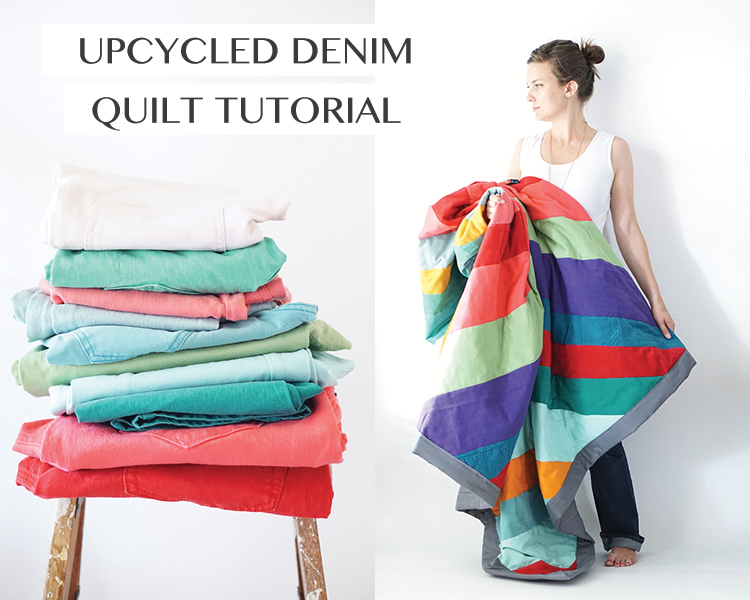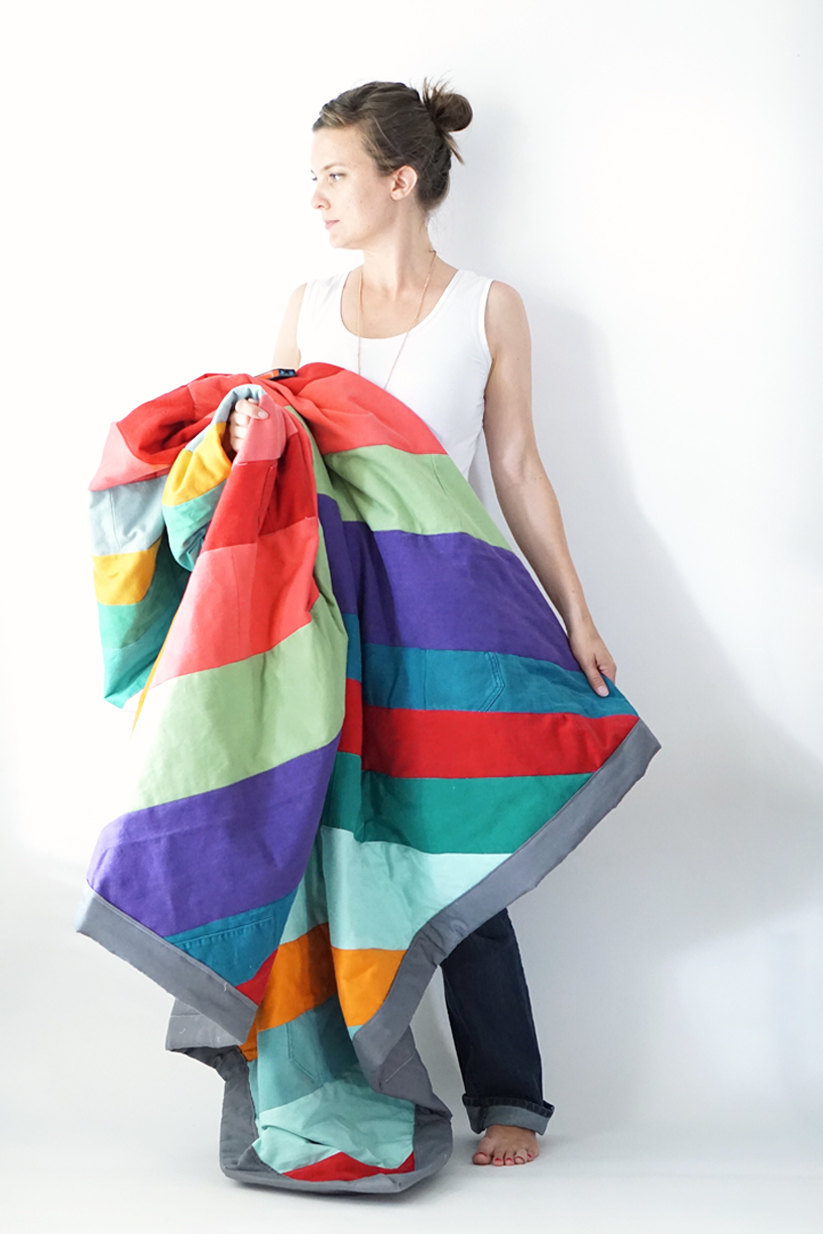 I love a good pair of colored jeans, and I have a thing for colorful blankets, too, so today I'm combining them for this upcycled jeans quilt. I'm a bit of an improvisational quilter, eyeballing much of what I do. I could picture how this quilt would turn out in my mind, but the color palette was in the thrift store's hands. I used 16 pairs of old pants (some thrifted, some my own), and I couldn't be more thrilled with how it turned out.
Materials needed:
A big ole stack of jeans (the larger sizes the better)
Queen size sheet or fabric for backing
Cotton batting
Fabric scissors
Cutting mat, rotary cutter, and quilting ruler
Quilt basting spray
Sewing machine
Start by cutting the waistband off of all your pants.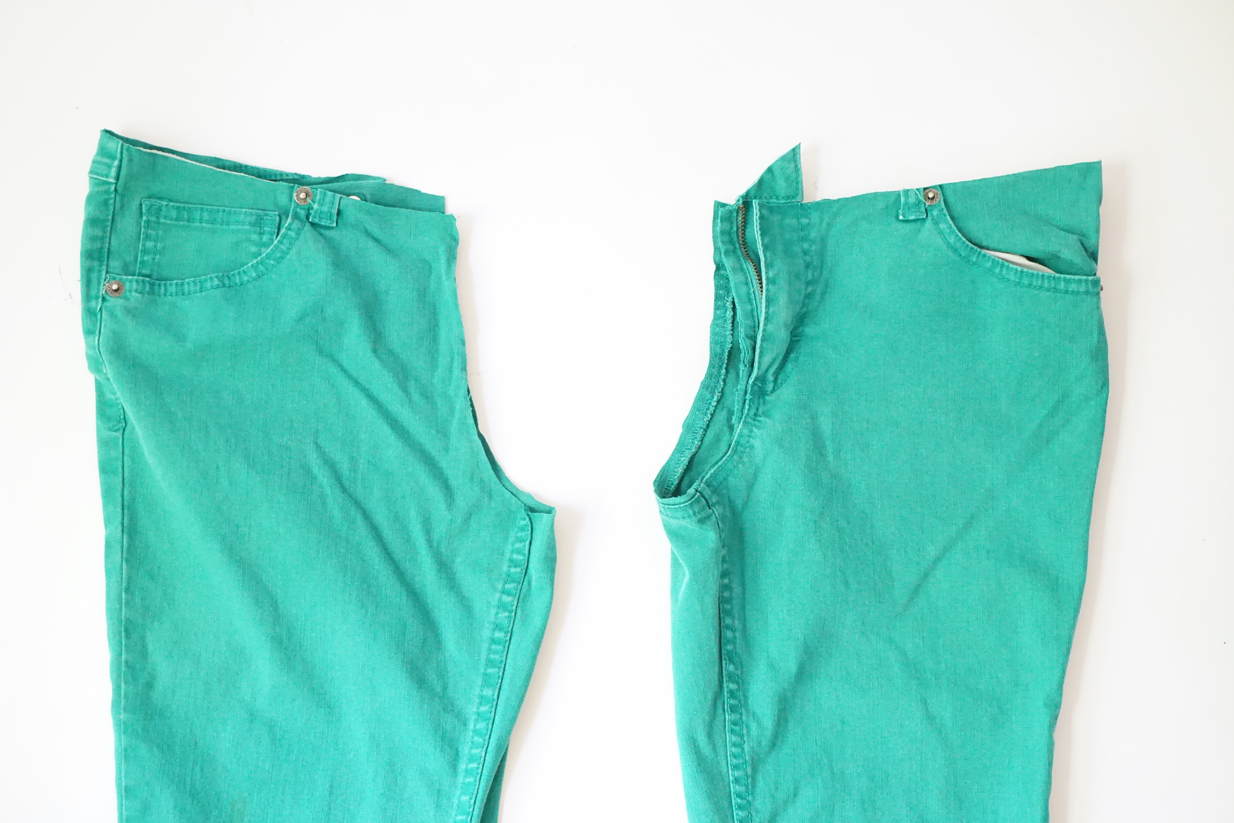 Then cut down the middle to separate the legs.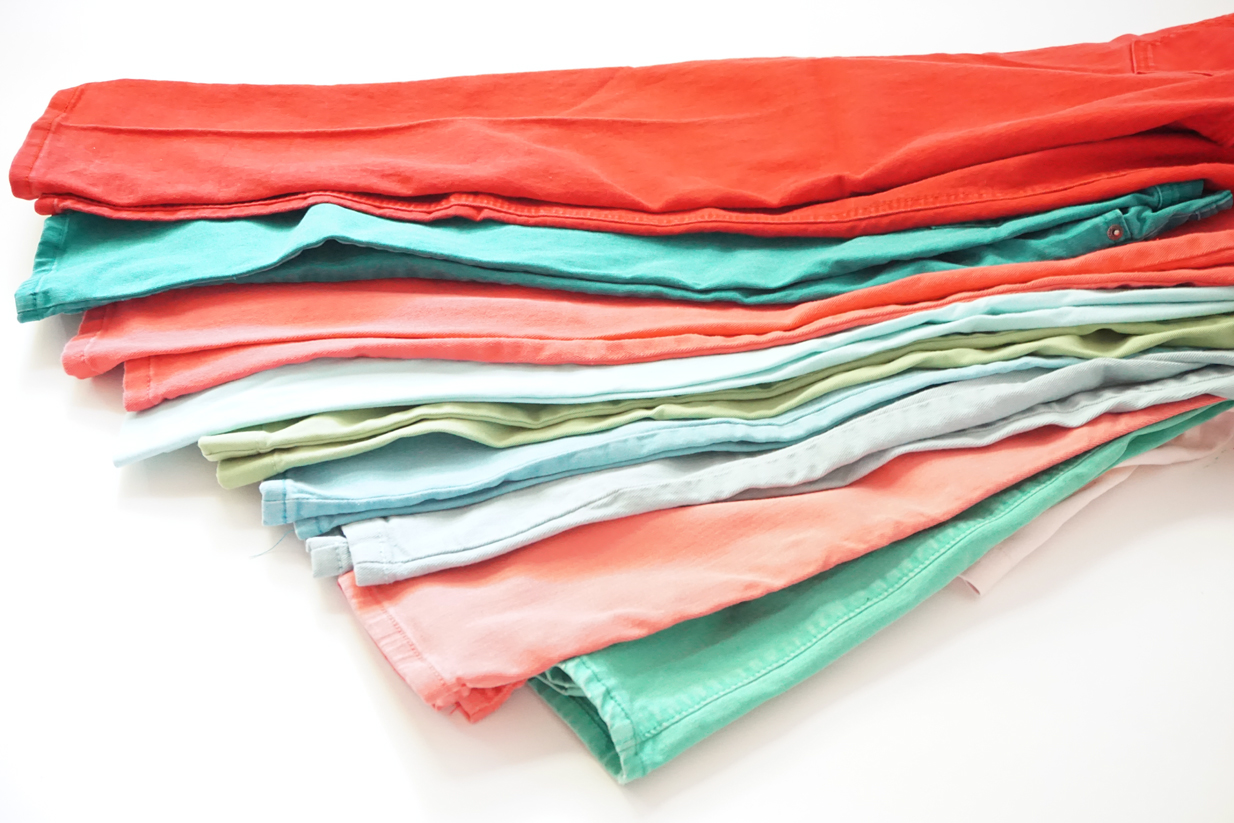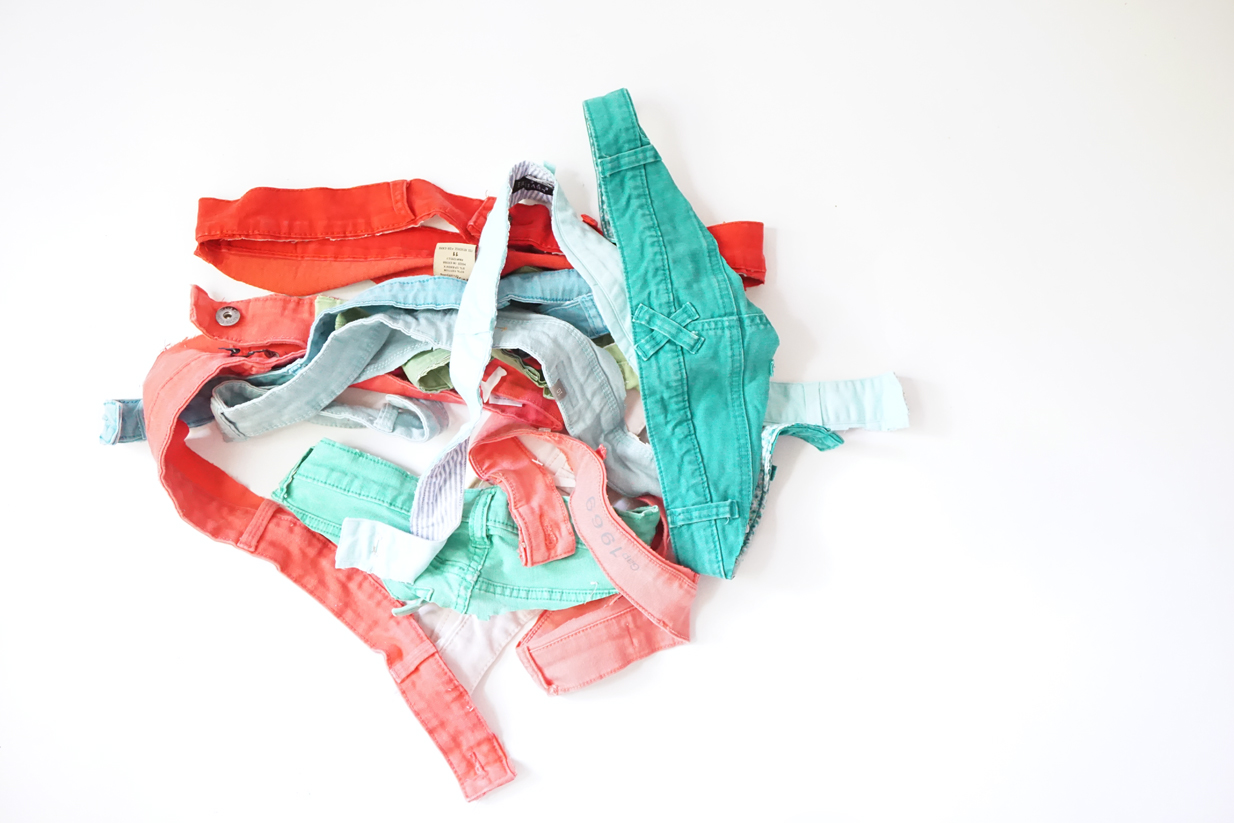 Using the rotary cutter and quilting ruler, cut out as large of a rectangle as you can from the front and back of each leg.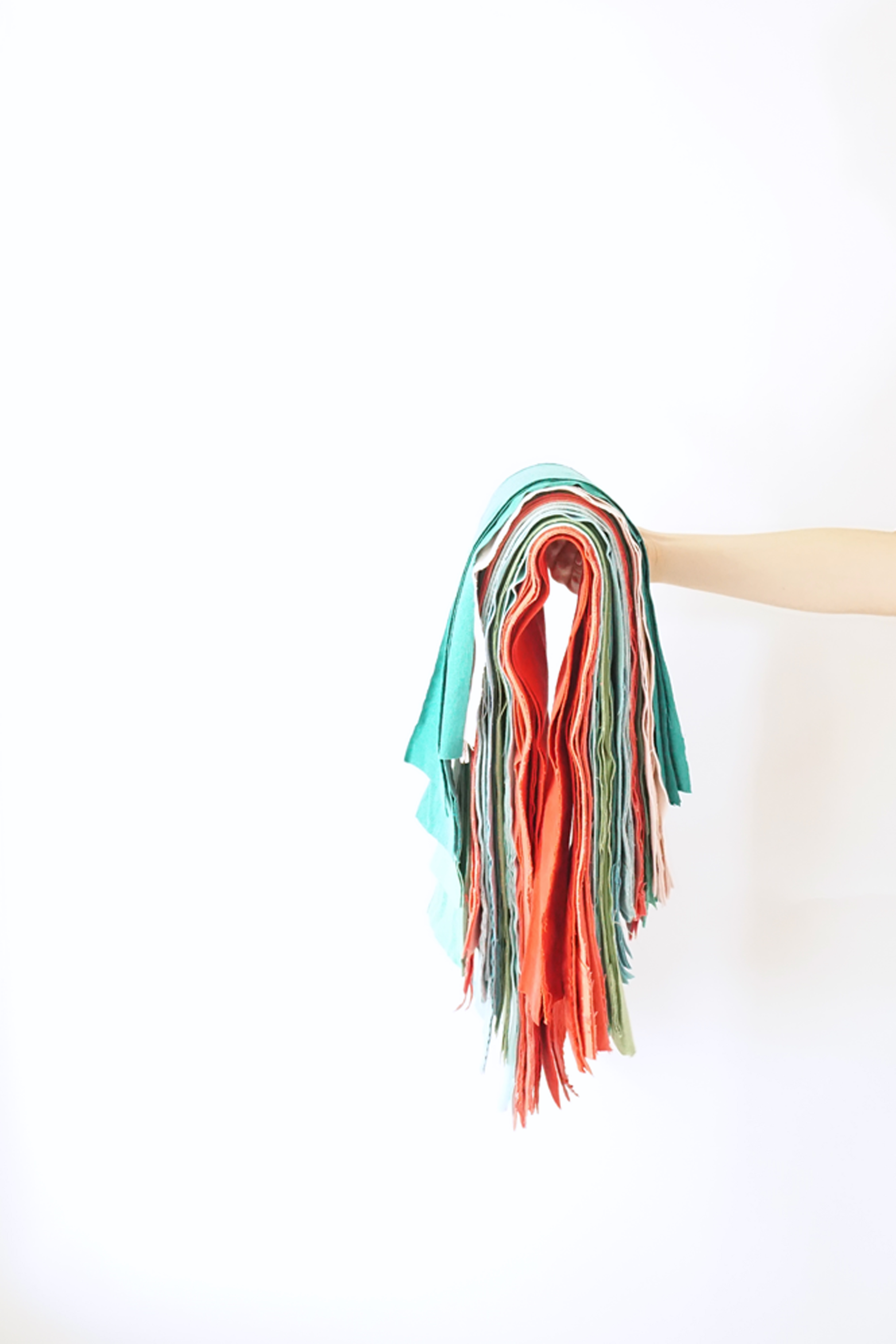 Repeat until you have all of the strips you can get from your pants.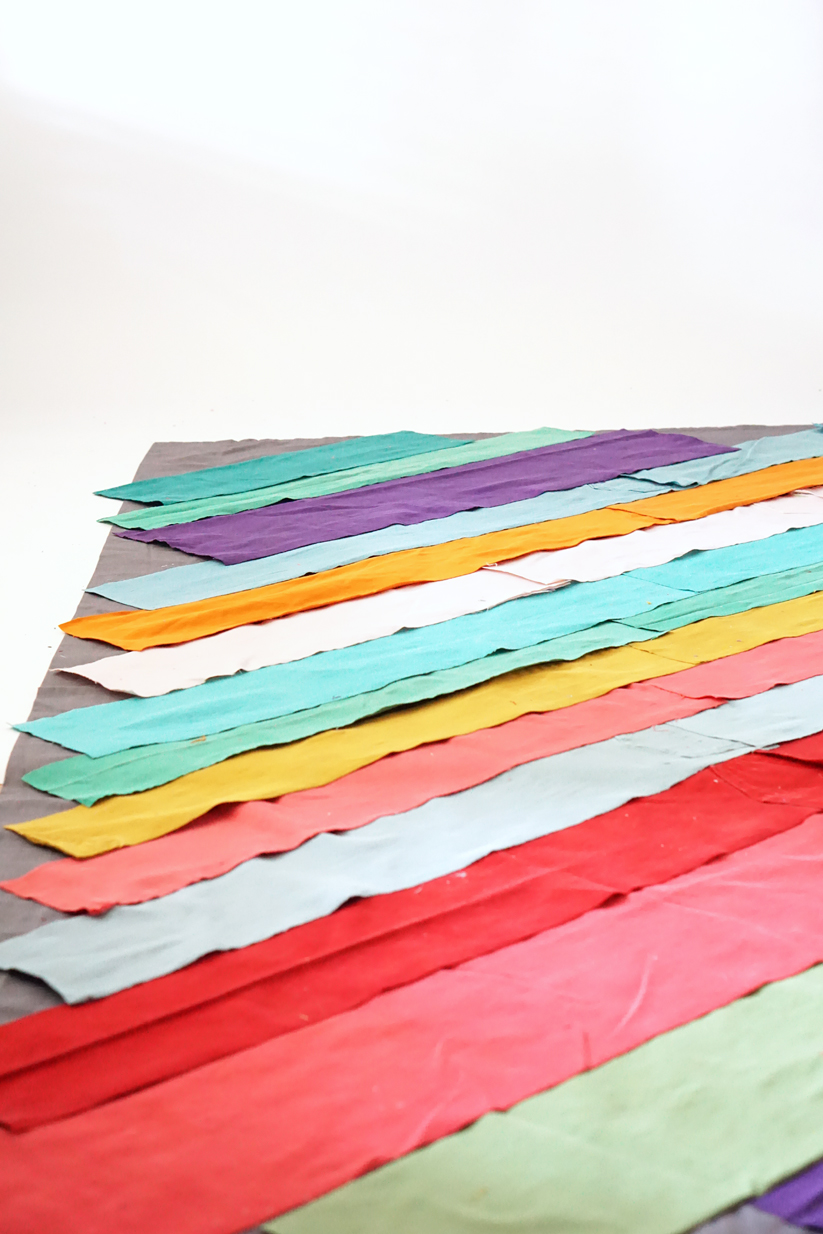 Lay out your strips across the sheet to ensure you have enough to cover it (I actually had to make two runs back to the thrift store to get enough fabric–it's best to just get more than you think you'll need).
Pin your strips together and stitch them up, ironing the seams so they'll lay flat.
Use the basting spray to adhere the layers together (you can also use pins if you prefer).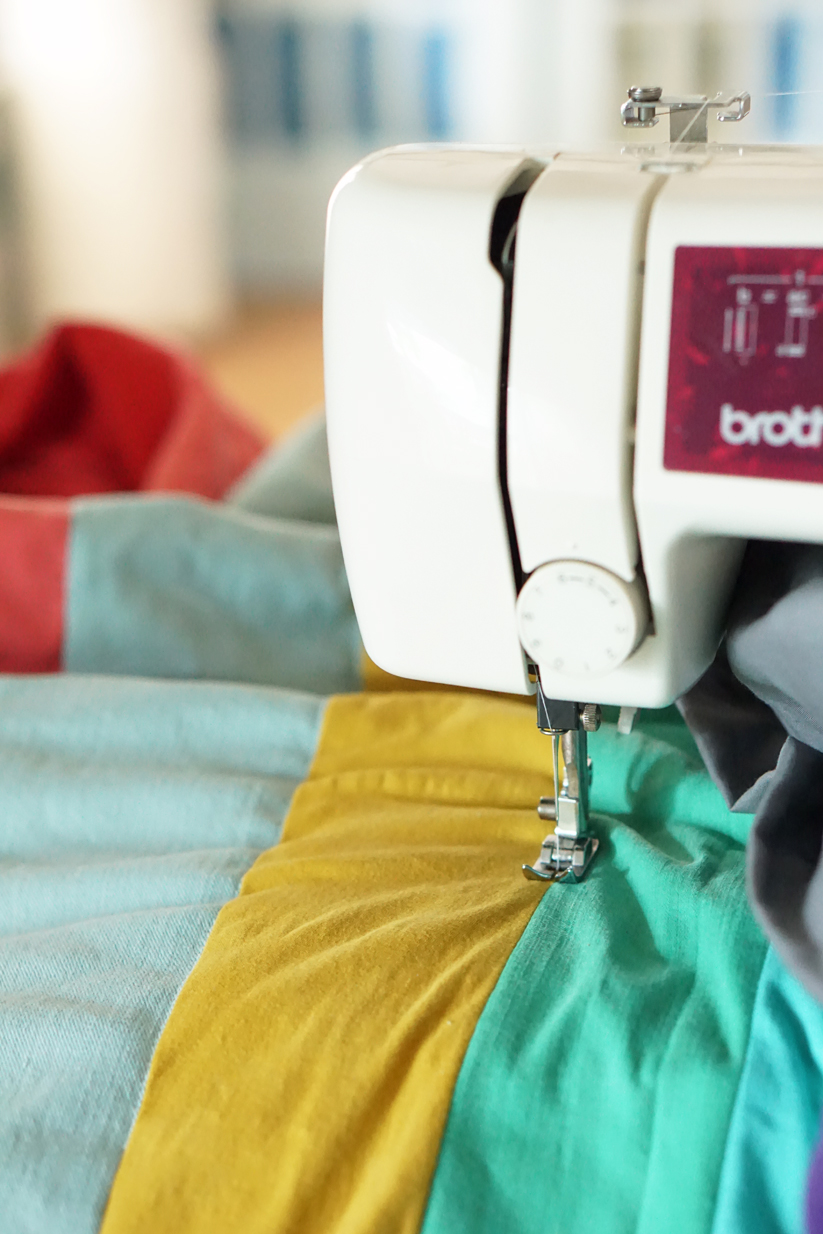 Stitch through all the layers, trim up any extra batting and quilt top, then fold the sheet over to create the binding.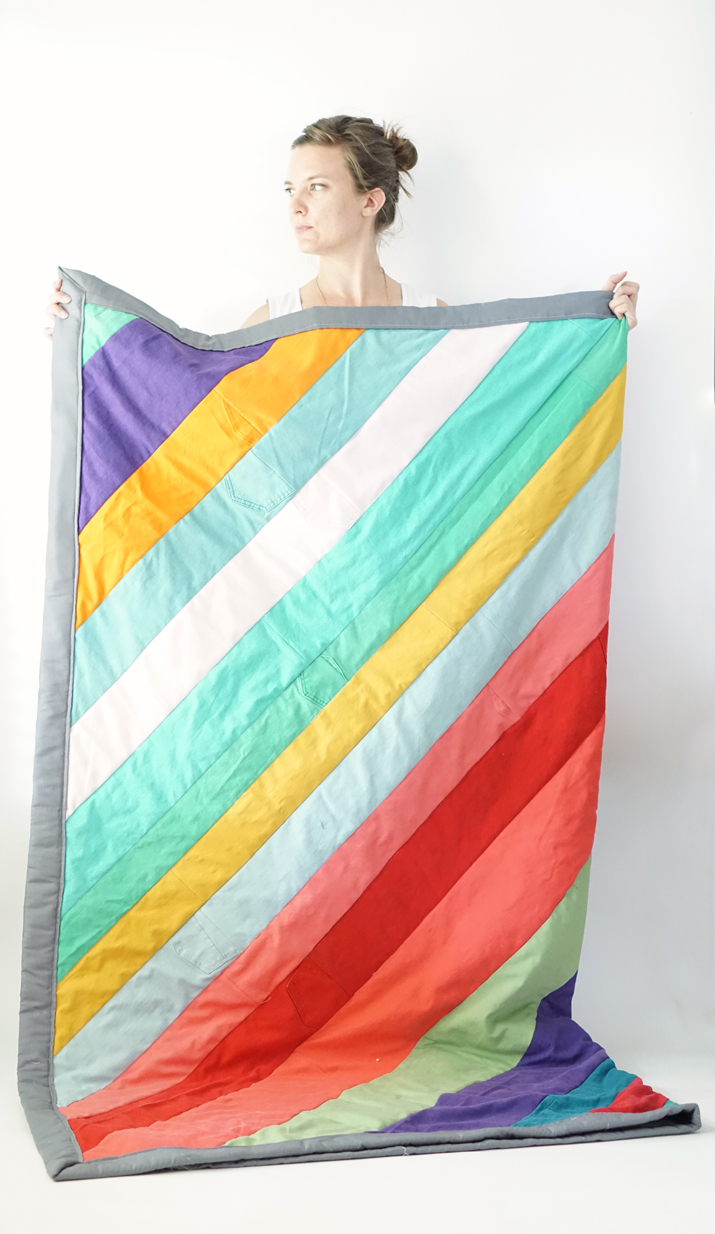 And you have yourself a colorful, upcycled jeans quilt! I keep a pile of thrifted and handmade blankets in our living room, on my hammock, and in the back of the car to grab whenever we have an unexpected picnic. I can't wait to add this one to my stash!