I love a cute headband for little girls. This bow headband tutorial takes about 10 minutes to make and is very cute. Perfect for making coordinating headbands with outfits! I love the simplicity of this particular headband. It's girly but doesn't overpower her. It's a bow without being twice the size of her head.
Bow Headband Tutorial
Supplies
fabric scraps
felt
narrow headband
fabric glue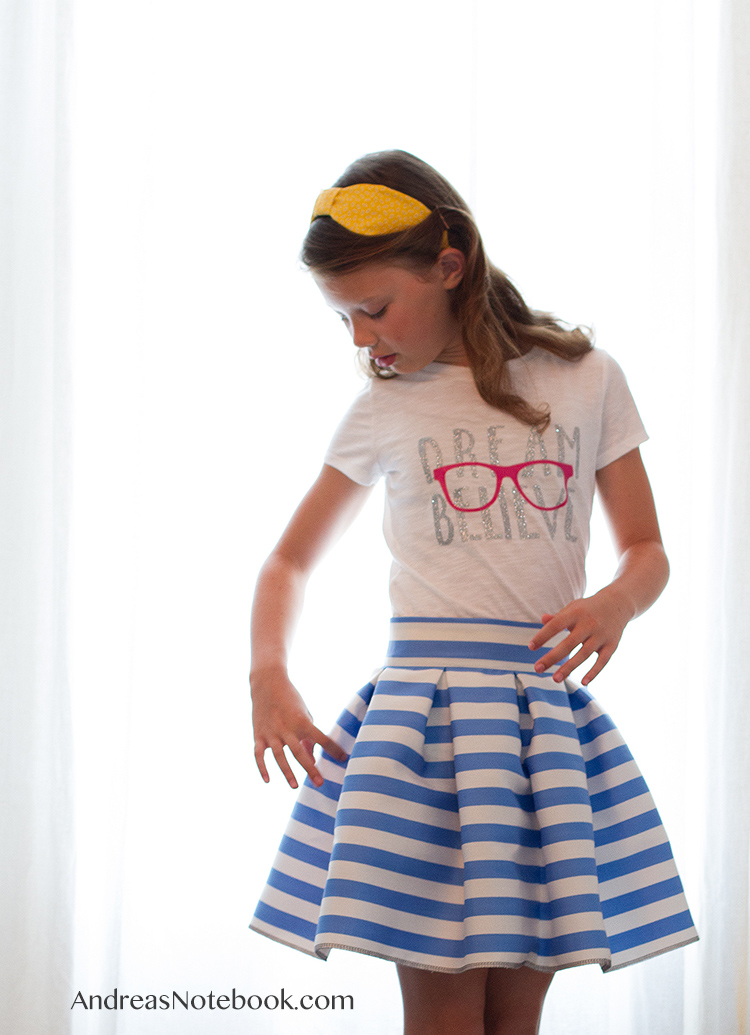 Headband: tutorial // T-shirt: tutorial coming tomorrow // Skirt: tutorial coming Sunday
Instructions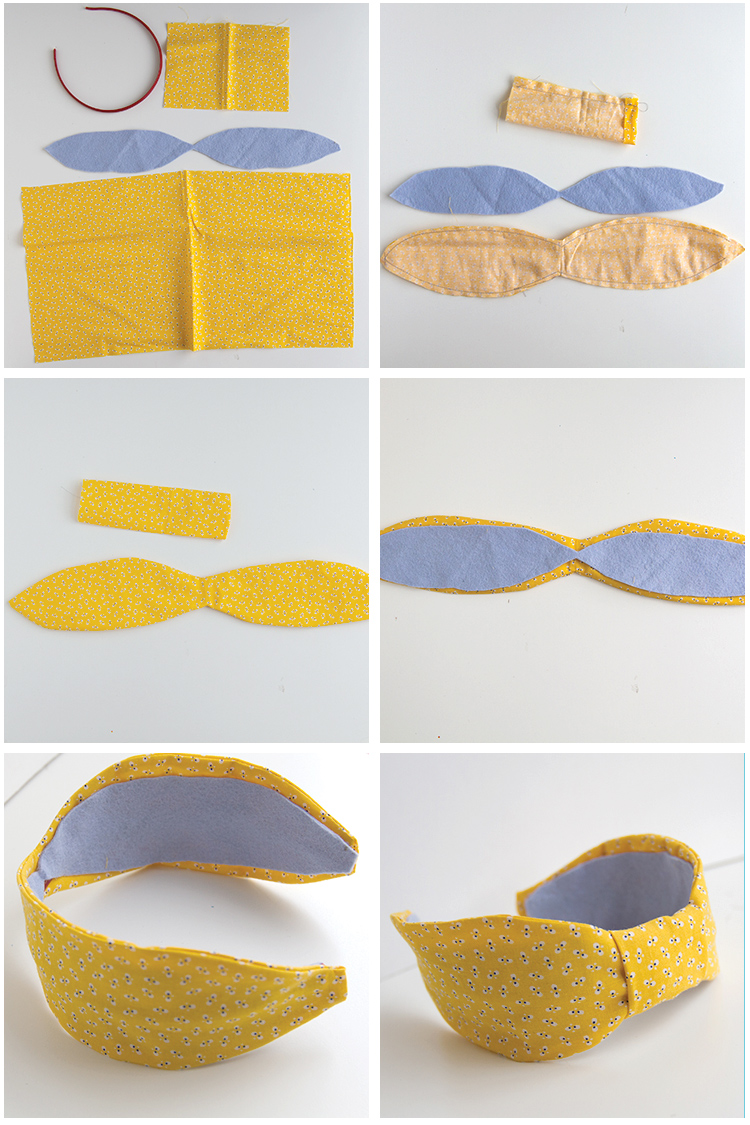 Cut felt in figure 8-ish shape (see photo above) the length of the headband. Cut 2 pieces of fabric in same shape as felt, adding at least ½″ seam allowance around all sides. Cut small piece of fabric about 2″x3″.
Place fabric right sides together. Sew ¼″ seam allowance around edges. Leave 1″ opening for turning. Fold small fabric piece right sides together. Sew 2 sides. Turn. Press fabric.
Glue felt onto fabric as shown in photo. Leave channel for headband to be inserted once glue is dry.
Wrap small piece around center. Tuck raw edges under and inside itself. Use fabric glue to secure.