Love baking with lemon? Here are 50 sweet lemon recipes you'll love making! From breads, pound cakes, and cakes to drinks and ice creams. You'll find gluten free lemon desserts and vegan lemon desserts as well.
All of these recipes have either fresh lemon juice or lemon zest (lemon peel).
Dessert Recipes with Lemon
Raspberry Lemon Bread: This is the perfect combination of sweet and tart! These fresh raspberries make all the difference!
Blueberry Lemon Bread: This tasty lemon bread is made with buttermilk and butter. Yum. So moist and delicious.
Blueberry Cheesecake Lemon Bread: STOP what you're doing and make this bread. When I made it I had to force myself to stop eating it all. This is my favorite of all the sweet lemon recipes!
Lemon Bread with Lemon Glaze: If you love lemon bread this is the perfect recipe. Made with sour cream and oil it's perfectly moist inside. This is like a lemon pound cake. Delicious.
Gluten Free Lemon Slice: If you want a delicious lemon cookie bar that's gluten free these are amazing.
Gluten free lemon cookies: When you're ready for a delicate lemon treat, make these gluten-free iced lemon cookies. The icing has fresh lemon juice and packs so much flavor!
Lemonade Popsicles: These homemade lemonade popsicles are super refreshing. With just three ingredients they are easy to make and perfect to cool off on a hot day.
Lemon Meringue Cupcakes: These cupcakes are making dessert easier. The butter cupcake's center is filled with lemon curd and topped with a sweet meringue and torched.
If you love these lemon desserts you'll love these 50 Easy No Bake Dessert Recipes.
Orange and Lemon Popsicles: A sweet and sour summer treat.
Lemon Margarita: With tequila, fresh lemon juice, triple sec and agave syrup, this lemon margarita is a more citrus forward and less sweet take on the classic margarita. These are delicious in the summer or all year long.
Lemon Blueberry Pancakes: These fluffy lemon and blueberry Greek yogurt pancakes are a refreshing and tasty twist on blueberry pancakes. The lemon and Greek yogurt add a tangy flavor that balances beautifully with the sweet blueberries. They're the perfect treat for your next breakfast!
Lemon Cheesecake: Delicious light and sweet lemon cheesecake.
Orange Lemon Gin Cocktail: A light cocktail that's perfect for all seasons.
Lemon Raspberry Cookies: These easy cookies are sweet and tart with delicious icing drizzled on top. They're easy and delicious.
If you love these lemon desserts you'll love these Salted Lemon Preserves recipe.
Lemon Meringue Pie: Here's how to make a homemade Lemon Meringue Pie with a perfect tangy lemon pie filling topped with a lightly browned meringue cloud. Make this classic pie right from scratch using this easy to follow recipe.
Lemon Rolls with Citrus Cream Cheese Icing: These are amazing for breakfast or any time of day.
Indian Lemonade: Indian lemonade or nimbu pani is a sweet an sour refreshing summer drink made with fresh lemon juice.
Meyer Lemon Tart: This meyer lemon curd tart with shortbread crust is a great dessert for people who love tart desserts.
Lemon Poppyseed Cake: This lemon poppy seed cake strikes the perfect balance between tart and sweet! Made with homemade lemon curd, a moist poppy seed cake and a rich, creamy vanilla buttercream frosting, this delicious cake is sure to brighten your day!
Lemon Pistachio Loaf Cake: Lemon Pistachio Loaf Cake is a delicious way to make the most of citrus –– it has a tender, perfectly textured crumb and is loaded with crushed pistachios.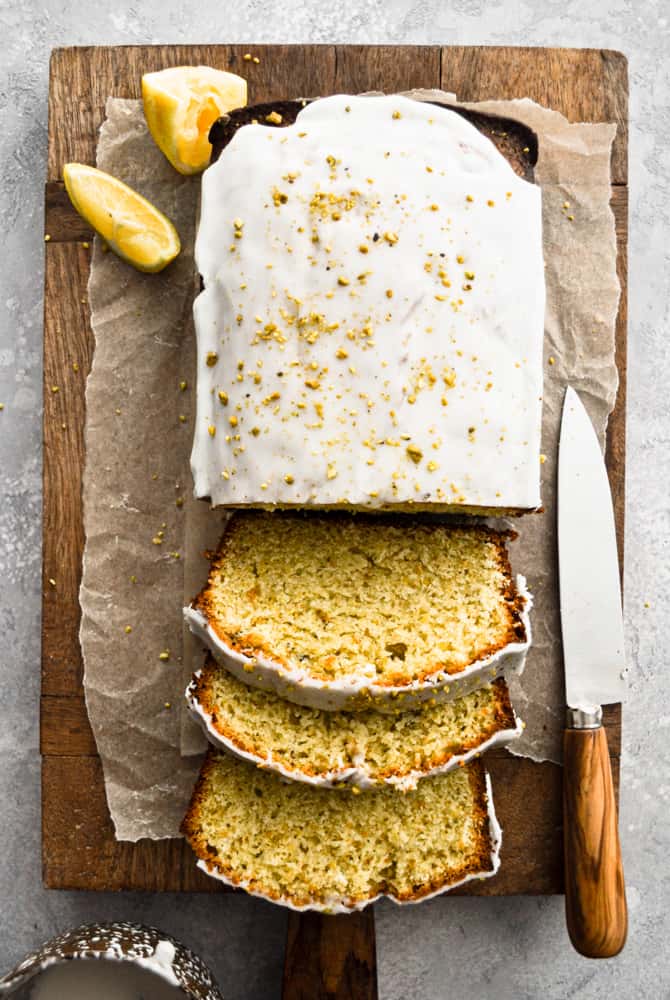 Make sure you check out my new S'mores Cookie recipe! Isn't that amazing?
Easy Microwave Lemon Curd: Here's a great lemon curd recipe using fresh lemon and eggs. It's bright, thick, and full of lemon flavor.
Lemon Olive Oil Cake: Moist Lemon Olive Oil Cake with Whipped Mascarpone and Macerated Berries. This changed everything I thought you knew about how and when and where to use olive oil.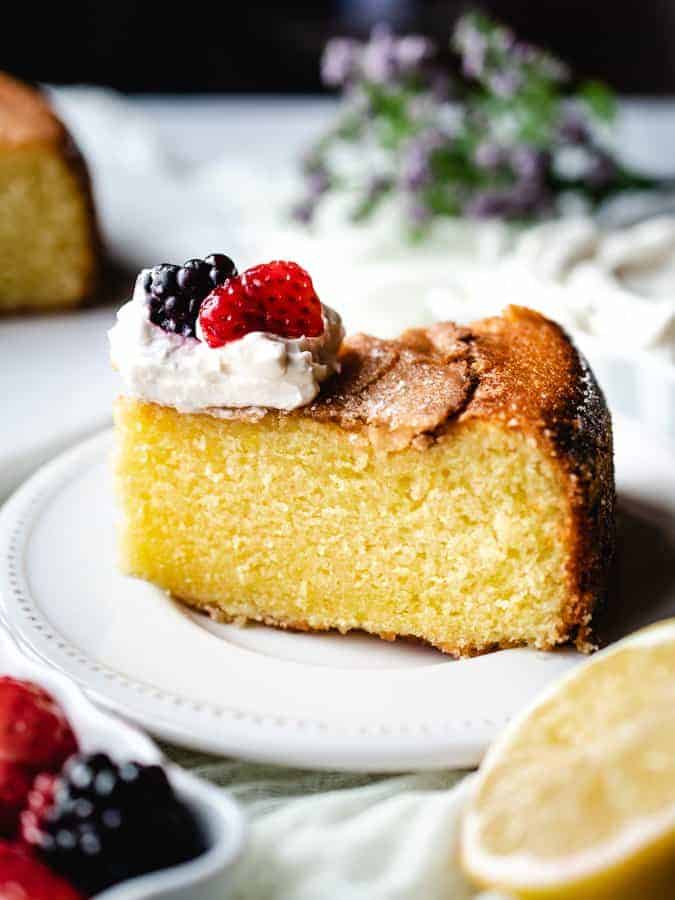 Lemon Sugar Cookies: These Lemon Sugar Cookies are simple, lemony perfection!! Crisp on the edges, chewy in the middle, and with fantastic lemon flavor, you won't be able to stop at one!
Lemon Thyme Shortbread Cookies: Shortbread cookies are super easy to make. They come together with a few simple ingredients. For these Lemon Thyme Shortbread cookies, we use a mix of bright, sunshiny bursts of lemon flavor coupled with the subtle earthiness of seasonal thyme that I know many of you are growing in your backyard gardens.
Belgian Lemon Tea Cake: When life gives you lemons, make this Lemon Tea Cake. It is a simple, easily made cake which is likely to become one of your favourites. It has a sweet, crispy crust that perfectly contrasts, yet complements, the luscious richness of the lemon curd filling.
Blackberry Lemon Meringue Pie: This Blackberry Lemon Meringue Pie has a classic pastry crust filled with whipped blackberry ganache and homemade lemon curd, all topped with toasted honey meringue!
Champagne Lemon Bundt Cake: Add a pop of bubbly to this delicious, moist Champagne Lemon Bundt Cake recipe. A perfect way to celebrate any occasion with the refreshing lemon and extra zest from the champagne. Not your average cake and we like it that way!
Bee's Knees Cocktail: A sweet and easy cocktail made with lemon juice, gin, and good honey, this is a wonderful spring and summer cocktail that's refreshing and timeless.
Vegan Lemon Cheesecake Smoothie: Creamy Lemon Cheese Smoothie made with fresh lemon. It's super creamy, tangy and delicious and a great way to start the day!
Strawberry Lemonade Cupcakes from Scratch: These Strawberry Lemonade Cupcakes are the perfect dessert! They taste just like your classic lemonade but with a strawberry twist. Fresh strawberry buttercream frosting and fluffy lemon cupcakes make this treat something you don't want to miss out on.
No Bake Lemon Icebox Cake: This easy no-bake, no-egg Lemon Icebox Pie has the reputation of being a Southern classic tradition, particularly during the hot, balmy days of summer.Creamy fresh lemon pie is good year round and is a perfect light dessert, plus that, it's super easy to make and delicious! Use a pre-made or homemade graham cracker crust, freeze it and call it dessert!
Lemon Scones: These lemon scones are perfect for those who love lemon! Perfect for a breakfast treat.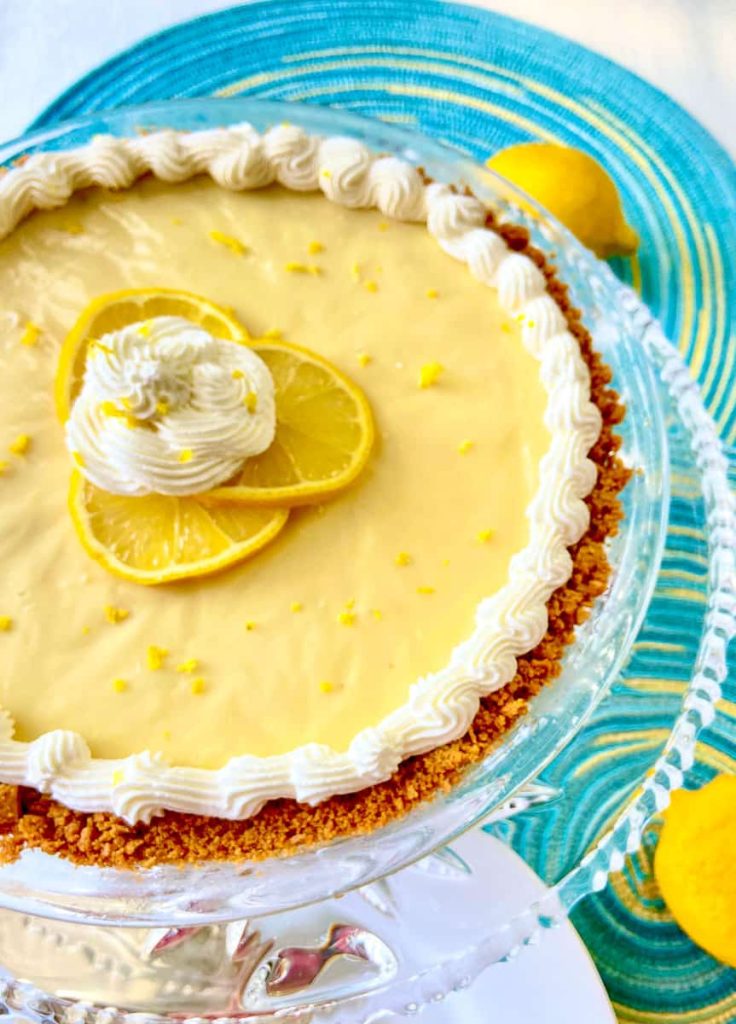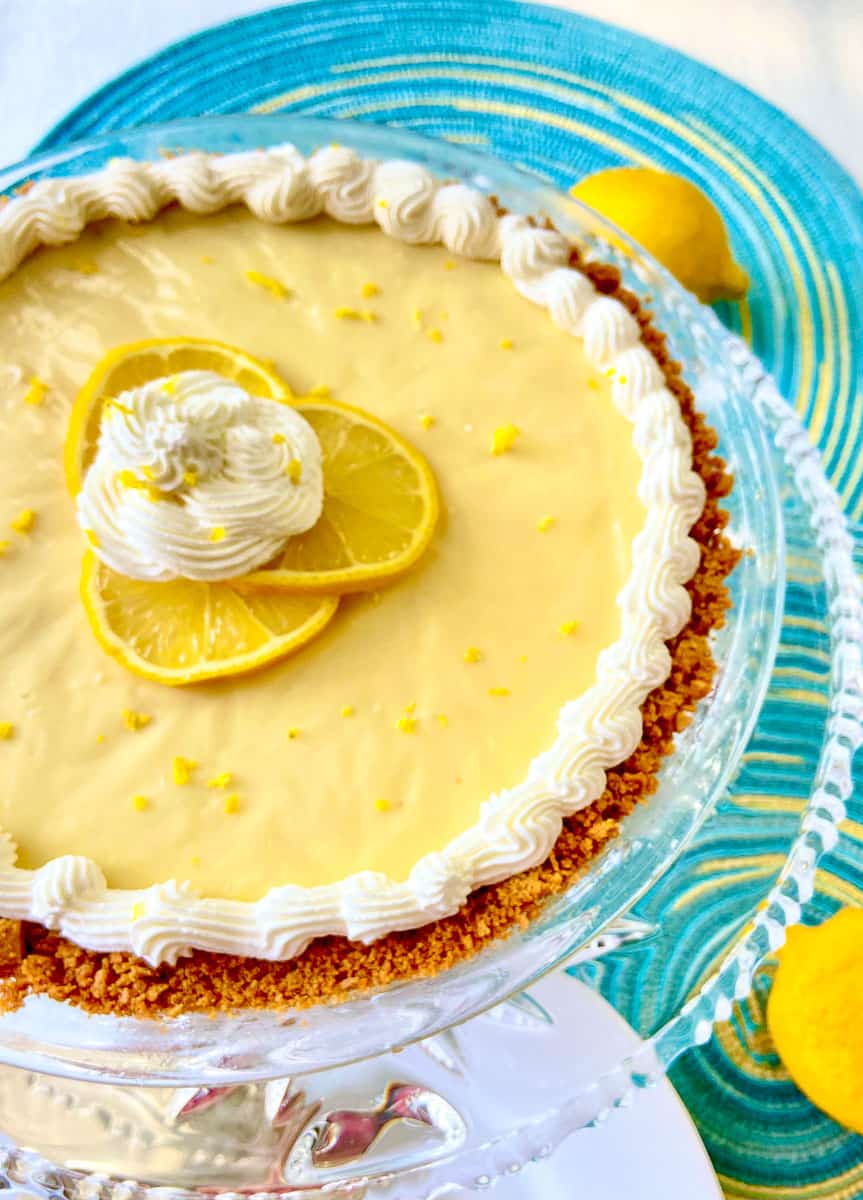 Lemon Poppy Seed Chia Pudding: This creamy lemon poppy seed chia pudding recipe is a favorite healthy snack that's low calorie and packed with fiber.
Strawberry Lemon Cake: The cake is made from lemon cake layers with a lemon buttercream frosting and a fresh strawberry filling. It's a fun three-layered cake packed with flavor.
Italian Lemon Ricotta Pie: An Italian sweet pie with a buttery crust and a light, creamy and lemon infused ricotta filling is the perfect slice of Italy.
Vegan Lemon Raspberry Jam Filled Cupcakes: These vegan lemon raspberry jam filled cupcakes have a vegan lemon cupcake base with raspberry jam filling inside. They are topped with vegan raspberry buttercream frosting and packed with flavor.
Blueberry Lemonade: This blueberry lemonade is a brightly colored and subtly flavored twist on classic lemonade. It's easy to make and bound to be the star of your summer drinks table.
Lemon Bar Cake: This lemon bar cake tastes like lemon bars!
Mini Lemon Curd Cheesecakes: These Mini Lemon Cheesecakes with Lemon Curd Topping are the perfect mix of sweet, sour, creamy and crunchy. Great for a party, dessert or afternoon tea, these lemon cheesecake bites are a must-try if you love the tanginess of lemons!
Raspberry Topped Lemon Souffle: These light and airy soufflés are a delightful and elegant citrus dessert!
Lemon Posset: This deliciously easy lemon posset is a classic dessert that uses only lemons, heavy whipping cream, and sugar to create a creamy custard like lemon dessert. Try this soon!
Lemon Pancakes with Earl Grey Crème Anglaise: Easy Lemon Pancakes with Earl Grey Crème Anglaise! We're talking about tall, fluffy stacks of citrusy homemade pancakes adorned with a silky, Earl Grey custard sauce.
Sweet Lemon Pudding: Homemade Lemon pudding is the perfect dessert for a busy day. Made with just three ingredients in a blender (no cooking necessary), you'll have a refreshing dessert in no time.
Lemon Buttercream Frosting: Using one bowl and just four ingredients, you can whip up a batch of this deliciously easy lemon buttercream frosting in just 10 minutes!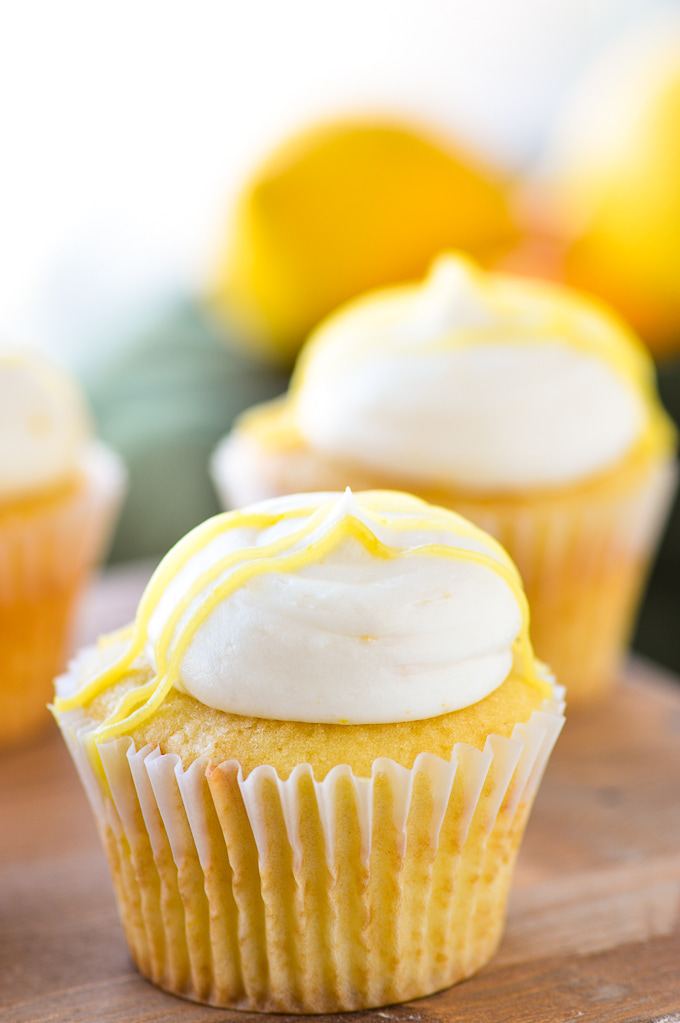 Strawberry Pink Lemonade: Homemade strawberry pink lemonade is the perfect refreshing drink. It's easy to make, super tasty, and a great twist for our old-fashioned lemonade!
Lemon Curd Slice Bars: With a buttery shortbread base and a luscious lemon filling, these bright and sunny Meyer lemon bars are exactly what you need to make when life gives you lemons!
Lavender Shortbread Cookies With Lemon Curd: Lavender shortbread cookie with lemon curd will make your taste buds sing. Floral hints and zest lemon curd come together sweetly like a perfect spring day. It's essentially a giant tart that will be requested for the rest of your life if you make it for others. Trust me on this one.
Lemon Sugar Cookies With Edible Flowers: These lemon sugar cookies with edible flowers are perfect for a tea party, spring gathering, special occasion, easter brunch, or entertaining. Sweet with tart lemon zest and candied edible flowers for celebrating the beauty of the season.
Vegan Lemon Meringue Pie: This vegan lemon meringue pie is sure to impress your guests. With a crisp buttery shortcrust pastry, tart and fresh lemon curd filling and the most perfect Italian meringue topping.
No Churn Lemon Ice Cream: No-Churn Lemon Ice Cream is so simple to prepare and tastes fantastic! Containing just three ingredients, this easy recipe will have you enjoying tangy, creamy ice cream with minimum preparation time.
Enjoy!